Have a little extra to give? Send a donation to these organizations
Helping out others should be on everyone's to-do list
Dec 27, 2019
When people talk about donating money to charities, they run the risk of sounding smarmy or smug. Pointing out how spiritually fulfilling giving back is sounds a lot like an admission that you're using someone else's misfortune for your own personal growth. Let's not forget that philanthropy itself rests on systemic inequality, that it's able to exist exactly because there's an unfair gap between you and the people in need, one that puts you in a position of privilege.
"Nearly every time someone feels better by doing good, on the other side of the world (or street), someone else is further locked into a system that will not allow the true flourishing of his or her nature or the opportunity to live a joyful and fulfilled life," Peter Buffet wrote in the op-ed "The Charitable-Industrial Complex" for The New York Times.
Of course, that doesn't mean people shouldn't offer help. It's more that it's time for us to rethink what we mean when we say "giving back." We need to acknowledge our privilege when giving, and consider the act of charity a moral obligation, not a feel-good action to do once in a blue moon.
To help you do that, here's a list of organizations that you can send relief aid to regularly.
Food and Beverage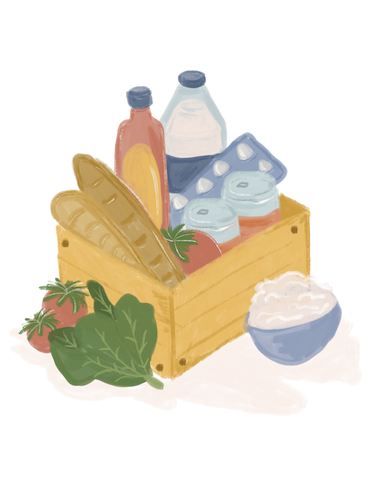 Better World Tondo
Brgy. 101, Radial Rd. 10, Tondo, Manila
Facebook.com/groups/432457364062466/
Run by Rise Against Hunger Philippines and the San Miguel Foundation, Better World Tondo is Tondo's first food bank, a place that stores and delivers food for those struggling with hunger. Aside from being a food bank, it also serves as a community and learning center.
Childhope Philippines
1210 Peñafrancia St., Brgy. 827, Paco, Manila
Facebook.com/ChildhopeAsiaPhilippines
8563-2242 or 0917-005303
Childhope Philippines is a not-for-profit NGO that deals with the needs of at-risk street children, either by reuniting them with their families or helping them look for more stable environments. They accept food donations as well as other items (like school supplies) that could help children.
Gabriela
35 Sct. Delgado, Brgy. Laging Handa, Quezon City
Facebook.com/gabriela.alliance
8371-2302
A well-known coalition of women's rights organizations, Gabriela also rallies up support for survivors of natural disasters. They accept food donations such as rice, eggs, dried fish, noodles, coffee, sugar, and drinking water as well as hygienic items such as toothbrushes and sanitary products.
Clothes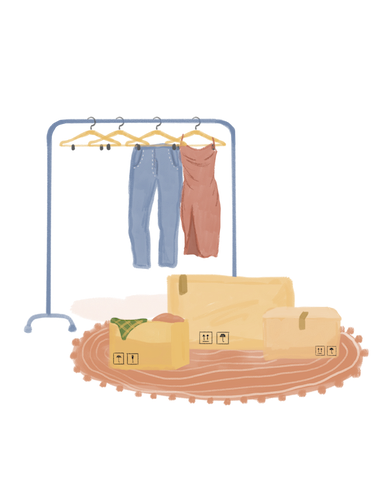 Wear Forward
Pioneer St. cor. EDSA, Mandaluyong
Facebook.com/WearForward
0943-2076389
Wear Forward is a social enterprise that promotes circular fashion and aims to create a community of collaborative consumption. They accept old clothes as well as textile waste that they then recycle or upcycle into new pieces. The refashioned items are then either sold, rented out, or donated to partner organizations.
Caritas Manila
Harrison Plaza, A. Mabini St. cor. M. Adriatico St., Malate, Manila
Facebook.com/SegundaMana
0929-8343857
Caritas Manila is a Catholic church-based non-profit that provides aid to the vulnerable. Its Segunda Mana program is set up to collect clothing donations (as well as other items you don't need) that'll be distributed to the sectors that need it most. Making the donating process easier, they also offer to pick up items from your doorstep.
I Support the Girls
Instagram.com/isupportthegirlsmnl
[email protected]
What's one donation item that's needed by over half the population but is often forgotten? Bras. I Support the Girls is an international organization which answers that problem by donating bras, as well as menstrual products, to women and girls in need, with donation drop-offs taking place regularly around the metro.
Miscellaneous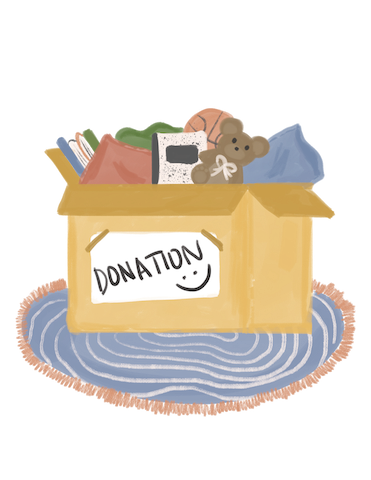 Remote Area Medical Philippines
Instagram.com/remoteareamedicalph
0915-1737193
Remote Area Medical Philippines is a non-profit that visits far-flung and remote areas in the country, typically the most neglected of medical aid, and provides them with free healthcare. They accept donations of medicine and medical equipment. (If you're a medical practitioner, you can also donate your time and service!)
Cribs Foundation Inc.
C. Lawis Ext., Antipolo, Rizal
Facebook.com/CRIBSFoundationInc
280-6696 or 0917-5112742
Cribs is a shelter for neglected or abandoned babies and girls who've survived sexual abuse. A wish list of items you can donate are on its website, but some of the things you can donate are cribs for the infants, shoes, and art supplies (the organization provides the girls with art therapy sessions).
Citizens' Disaster Response Center Foundation Inc.
72-A Times St. West Triangle Homes, Quezon City
Facebook.com/CDRC1984
8929-9820
Focused on disaster management, Citizen's Disaster Response Center is a 35-year-old non-profit organization that, aside from responding to disaster situations, helps prepare vulnerable communities for any potential ones. It accepts all kinds of relief goods that might benefit survivors of natural disasters, including things like medicine, mats, and blankets.
Pawssion Project
Instagram.com/pawssionproject
0977-8210271
Charity doesn't only mean helping other human beings. Pawssion Project is a dog shelter in Bulacan that takes in and rehabilitates strays. They accept the following donations for the furry animals: dog food, bowls, collars and leashes, dog beds, pens, medicated soap, vitamins and immune boosters, doxycycline (antibiotics), combinex (wound spray), rice, meat, and veggies.
This story originally appeared in Northern Living Wrap-Up issue
Header image courtesy of Ben White on Unsplash
Get more stories like this by subscribing to our weekly newsletter here.
Read more:
Many dogs are abused on the streets and they need our help now
Tidied up? Here's where to donate your pre-loved items
Don't junk your old bras, donate them
TAGS: Better World Tondo Caritas Manila childhope philippines Citizens' Disaster Response Center Foundation Inc. Cribs Foundation Inc. donation gabriela I Support the Girls nolisoli Pawssion Project remote area medical philippines Wear Forward