Many residents of Panay in Iloilo City who were worst hit by Typhoon Yolanda are now also victims of Typhoon Ursula. The reason is not about ignorance or lack of preparation but due to lack of livelihood in relocation areas provided for them. 
Roberto Nuñez, director of the Office of Civil Defense in Western Visayas, in an Inquirer report reveals that Typhoon Ursula, that hit the area last Dec. 25, traversed a similar path to that of Super Typhoon Yolanda, which notoriously ravaged the area in 2003. 
Iloilo's Regional Disaster Risk Reduction and Management Council had anticipated such an outcome and even stressed the need to permanently relocate those most vulnerable. However, residents rarely stay in the relocation sites as Nuñez states, "We should not wait for another (typhoon) Ursula or Frank. We have to focus on our response on all the things that we need to do rather than going back to the same areas."
One of the government relocation sites is in Jumaguicjic Ville, Roxas City in Capiz, which is about 12 kilometers from the city center and thereby making it difficult to sustain livelihood. Residents who come from the coastal village of Culasi complained about the lack of livelihood in the area relaying the struggle of having to spend P100 daily for transportation just to go back to their village to fish.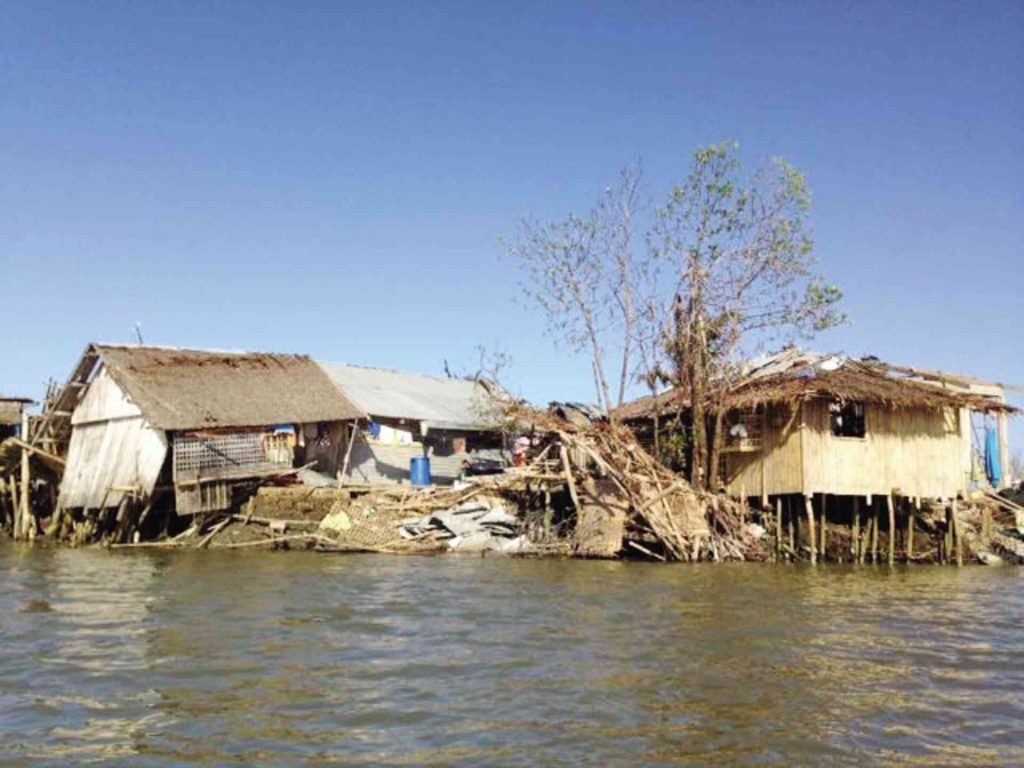 With the number of cases like this, many of those who were relocated rarely stay and even leave. Instead, they return to previous villages near viable livelihood sources settling for makeshift and consequently, fragile houses in dangerous, no-build zones.
"What will you do with a house but with nothing to eat?" Doris Orsal, one of the victims asks. 
With this, Nuñez affirms the need to speed up the completion of regional and provincial evacuation centers.
Ursula is considered the worst to hit Panay Island since the 2013 Super Typhoon Yolanda. According to the Regional Disaster Risk Reduction and Management Council, the typhoon displaced 55,091 families and destroyed 29,576 houses. As of Jan. 7, 932 families are still in evacuation centers.
You can still donate through the Citizen's Disaster Response Center.
Header Photo courtesy of Inquirer.net
Read more:
Boracay after Typhoon Ursula: No electricity, diesel shortage, few operating ATMs
Send donations and relief goods to typhoon Tisoy victims through these organizations
Have a little extra to give? Send a donation to these organizations