LOOK: Deeply-moving acts of bayanihan from the Taal eruptions
Our sense of bayanihan is easily one of our nation's best attributes and that which we could be proud of especially at times like this
Jan 16, 2020
This past week, we've seen how one of the smallest volcanoes in the world could cause so much chaos, fear and inevitably, loss. It was and still is a dark time for most residents and animals in CALABARZON as the Taal volcano remains on alert level 4. Amidst the volcano spewing out many harmful things,  numerous Filipinos have taken it upon themselves to counter its effects. 
Throughout the week, citizens all over the country have been stepping up and going hand in hand to help those affected by this calamity. At this point, our sense of bayanihan is easily one of our nation's best attributes and these stories are testaments to this.
People giving out facemasks
At the outset of all of the unexpected ashfall threatening the health of people, there was a shortage in this important protective gear. But people like Rosalina Matuano improvised and used her skills as a seamstress to provide these facemasks for people who needed them. 
LOOK: A seamstress in Lipa City, Batangas made hundreds of face masks and donated them to evacuees of the Taal Volcano eruption | @RexRemitio #TaalEruption2020

📷 Mary Mantuano pic.twitter.com/ZvaVnZInHe

— CNN Philippines (@cnnphilippines) January 14, 2020
Even the riders of  Angkas were in on it and made use of their efficient vehicles to distribute facemasks all over the metro 
Angkas drivers are currently giving FREE masks and FREE bottled water here in Silang, Cavite. Yung iba sakanila umiikot para mag-abot ng free masks yung iba naman naghihintay sa mga kotse na dumadaan.

I MEAN,, ETO BA YUNG MGA TAONG GUSTO TANGGALAN NG GOBYERNO NATIN NG TRABAHO?? pic.twitter.com/iEWXUcvEhR

— ʀᴇɴᴀᴛᴀ (@tabanats) January 13, 2020
Survivors of Mt. Pinatubo coming together
The people of Pampanga City headed by Gov, Dennis Pineda who were primarily victims of the Mt. Pinatubo eruption in 1991, have been doing relief operations for the recent victims of the Taal Volcano. This story is probably one of the most touching ones in here because it is a great example of  paying things forward as Pampanga Gov. Pineda states that 
"Naiintindihan natin kung gaano kahirap that time nung tayo ang tinamaan. Remember 'yung mga tumulong sa atin at that time… tayo naman ang tutulong ngayon." 
TULONG GALING ARAYAT. Ang mga taga-Arayat po, sa pamumuni ni Mayor Bon Alejandrino, ay namigay ng mga damit s mga evacuees sa Batangas Provincial Sports Complex.

Posted by Governor Delta on Wednesday, January 15, 2020
Free food from eateries and vendors 
Business and profit didn't come first for these eateries and vendors in as they put it aside to make way for a greater and much-needed cause for their fellow Batangueños. 
Free food to all evacuees!! Malapit lang po sa kanto ng manghinao 😇 Feel free to come po! 💖 Salamat din po sa mga nagbigay ng tulong mapapera, raw meat,softdrinks and water 😇God Bless us all

Posted by Angel Efryl Castillo on Sunday, January 12, 2020
some vendors decided to give up a day of their source of income and help feed evacuees here in pup – batangas | @ABSCBNNews @bayanmo @rapplerdotcom @MovePH pic.twitter.com/AYazDKMLs5

— tyson | #JoinReliefOps (@_bigbryte) January 13, 2020
Animal rescue volunteers
Acts of bayanihan didn't just apply to human beings but also to the numerous animals that dwell in Taal and who were in dire need of being rescued from the heavy ashfall. Although there were reports of several animals and livestock dying, many were saved by these patient animal rescue volunteers.
[READ: Dogs left behind by Taal evacuees need food, clean water, immediate medical attention]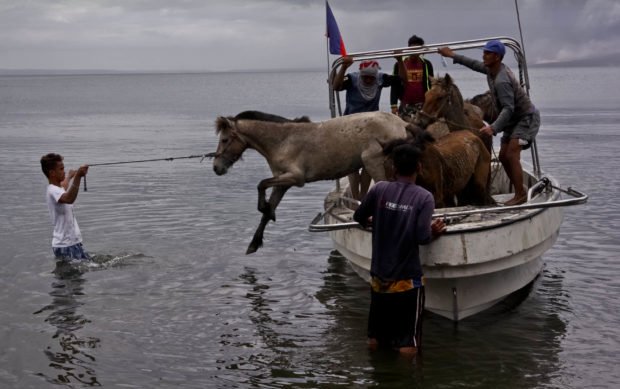 Overwhelming volunteers for relief operations 
The amount and frequency of relief operations and events popping up everywhere is telling of how much people want to help. Just recently, the Department of Social Welfare and Development(DSWD) reports of being overwhelmed by the number of people who are volunteering to either pack or distribute the relief goods. 
DSWD on Tuesday said it received an overwhelming response for its call for volunteers for its relief operations for those affected by the eruption of Taal Volcano.

STORY: https://t.co/10RrmP8p6Y pic.twitter.com/CZjCGzTtPa

— UNTV News and Rescue (@UNTVNewsRescue) January 14, 2020
Then again, government agencies like this aren't the only ones organizing relief operations. Schools, NGOs, groups of friends on social media, and even private institutions like ours have also been reaching out not only to the public but also its employees to ask for donations and volunteers.

Bayanihan among the victims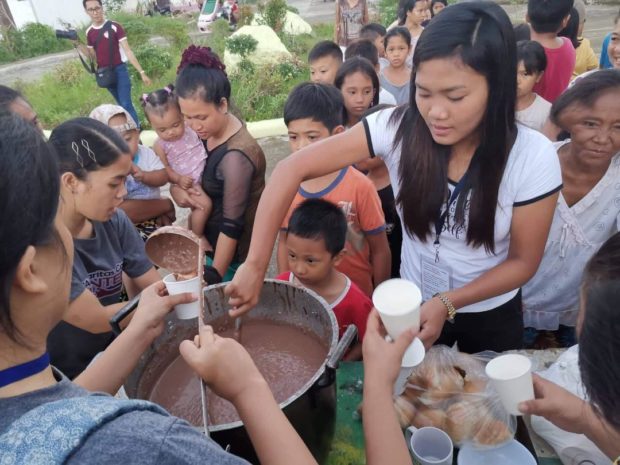 So last Wednesday, one of our fellow content creators volunteered for a relief operation and shared a touching anecdote from the experience saying that when they were handing out food and supplies, she noticed that evacuees would try to give way for those who needed the items more. Thus, despite everything, the bayanihan spirit was also present in the victims and evacuees themselves. 
See where and how you could contribute to this collective effort here. 
Header photo courtesy of Inquirer.net
Get more stories like this by subscribing to our weekly newsletter here.
Read more:
Here's how Taal's volcanic ash can be upcycled
How to protect your pets from volcanic ashfall
What are the government's plans for the victims of Taal Volcano's eruption?
TAGS: angkas animal rescue batangas mt. pinatubo phreatic erruption relief operations taal erruption taal volcano Tagaytay volunteer