Rich Earth Jewelry melds luxury with sustainability
"We humans take so much from nature and I found this as a way of giving back," designer Rica Banares Manuel says
Feb 4, 2017
A free market doesn't lack products, and Rich Earth Jewelry's Rica Banares Manuel understands this. That's why in conceptualizing her jewelry brand two years ago, she set out to present a product that will have purpose beyond its immediate one. "In the beginning, it was just about how I wanted the jewelry to look," the self-taught jewelry crafter admits. "But as I tried different styles, I began thinking there has to be something unique to the brand as I'm putting my talent out there."
She discovered that the concept of sustainability, though a common characteristic among a variety of consumer products, isn't quite as prevalent in the jewelry industry—understandably so, as precious stones take thousands of years to form under extreme pressure. She then thought of incorporating aluminum in her designs since the material is recyclable, malleable, and readily available, the perfect counterpoint to the rare appeal of gemstones. "It's an angle that would work, plus I like working with aluminum." As for the semi-precious stones, she looked for a source with heavily regulated mining that also practiced fair trade. She found a small-scale South American mining company that now supplies her with gems not commonly featured in the local scene: emeralds, rubies, lapis lazuli, tourmaline, amazonite, and more. To support the core value of sustainability on the consumer end, Manuel approached Save Philippine Seas for a partnership in which a percentage of Rich Earth Jewelry's profits would go to the organization. "We humans take so much from nature and I found this as a way of giving back. I wanted to be part of something bigger and promote the idea of social responsibility to those who buy our jewelry," she says.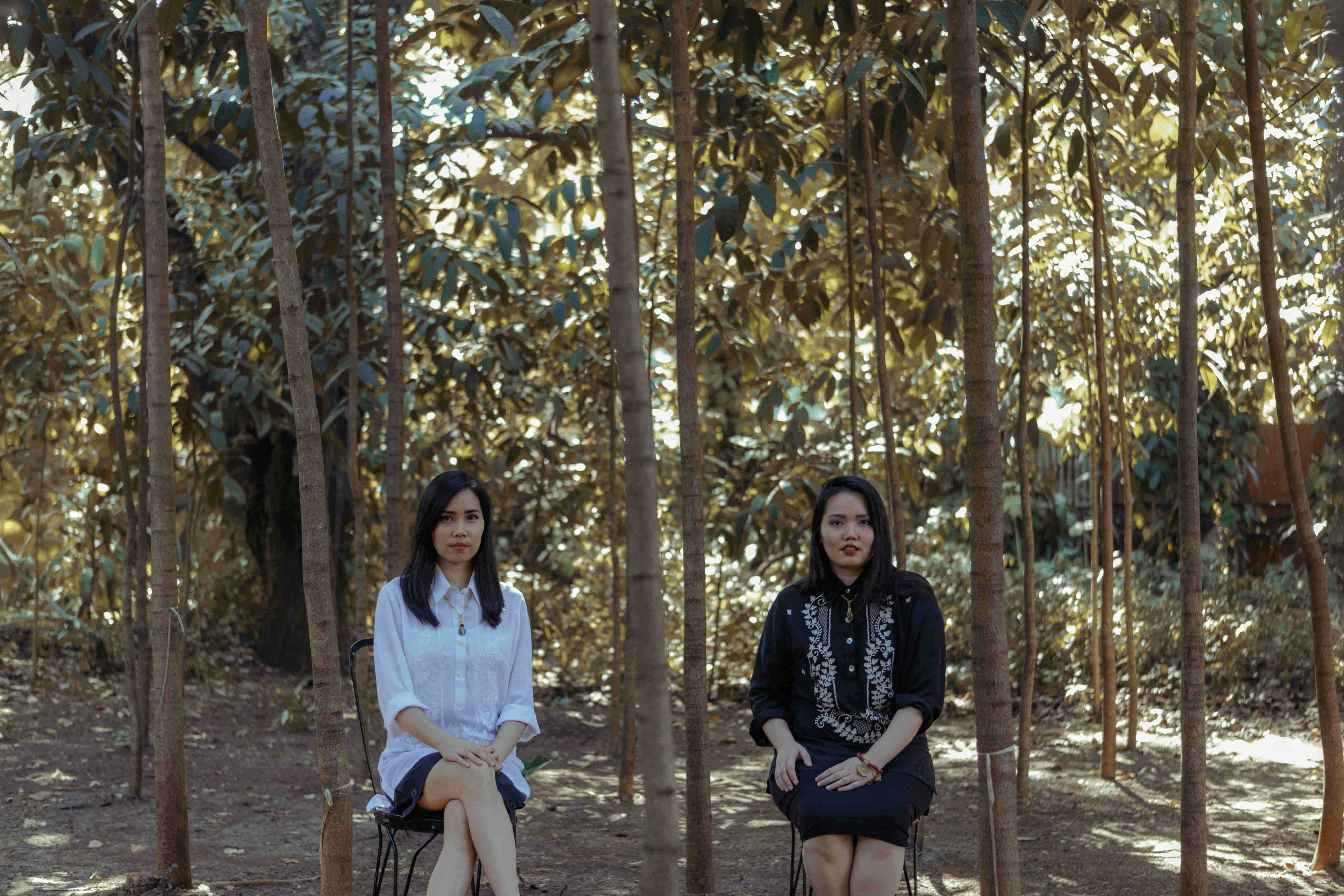 With a conscientious business practice figured out, design was a matter of meeting the luxurious appeal jewelry buyers look for. Manuel came up with a link design that has since become the brand's signature feature, and she thought of highlighting the natural beauty of the colorful gemstones by mostly preserving their shapes and framing them with recycled metal. "I describe our jewelry as raw plus refined, because they have a certain elegance even with the irregular contours of the gemstones," she explains. "Their raw finish brings that feel of ancient civilization to the pieces while the signature link provides the modern touch. The gemstones actually dictate how each piece's design would look."
She handcrafts each piece herself, hence each collection has at most 15 one-off designs. A new collection is launched on Rich Earth Jewelry's website every month. Last year, her younger (aptly named) sister Emerald joined the brand to handle its marketing, giving Manuel more time to focus on design and production, especially with clients asking for customized jewelry. "The people we attract value exclusivity. 'Unique' gets thrown around a lot, but with us, clients are assured they won't see their pieces on anyone else, even those that come from the collections." In fact, the recent collection Meraki (Greek for "putting something of one's self into what they do") presented gemstones, metal charms, and links for clients to combine to come up with their own designs.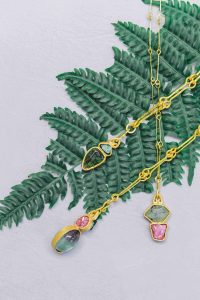 "I wanted to be part of something bigger and promote the idea of social responsibility to those who buy our jewelry." Rica Banares Manuel
The brand's growing clientele includes Cat Juan-Ledesma and Mikaela Lagdameo-Martinez, both big on promoting social responsibility. Juan-Ledesma, in fact, is the first collaborator to work with Rich Earth Jewelry for the REJX line, geared towards raising awareness for various causes. "The collection reflects the collaborator's persona, so with Cat's love for the beach, we went with the hues of the ocean," Manuel says. "Part of the collection's proceeds benefit the Danjugan Marine Sanctuary in Sorsogon, which she also chose."
Far from the cold, impersonal glint of rare stones, Rich Earth Jewelry's warmth is from its determination to go beyond profiting from the desire to own something precious. It takes the responsibility of fostering a sustainable lifestyle seriously. "We want to create a ripple effect in making positive change," Manuel says. "Businesses can set the standard for taking care of the Earth for younger generations. Once we provide the options, consumers will follow."
TAGS: emerald banares jewelry nolisoliph rica banares manuel rich earth jewelry sisters