Yesterday, amid the quiet of the enhanced community quarantine, a stunning view of the Sierra Madre mountain range was seen in plain and clear sight. Johair Siscar Addang, who took photos of the rare sight from his condo in Pasig, posted them on his Facebook wherein it immediately garnered social media virality. There's no doubt that it is a sight to behold—a cascading platform of green, deep ridges of nature built around the backdrop of a blue sky.
Now that most citizens of Metro Manila are under home quarantine, smog has reduced in the city and in turn, has given us a view of what has been hidden underneath the pollution all this time. Upon seeing the photos of Sierra Madre, citizens immediately lauded its beauty. However, despite its beauty, the mountain range is still facing threats of deforestation.
The Sierra Madre is the longest mountain range in the Philippines, and many have considered it the "backbone of Luzon." It has a land area of over 1.4 million hectares that spans across 10 provinces in the main island, and is home to most of the country's protected areas including national parks, marine reserves, and protected landscapes. Other than it being a sanctuary for fauna and flora alike, it is also home to the indigenous communities of the Dumagats–who are all at risk of losing their homes.
The Kaliwa Dam 
You may remember the water shortage that happened in certain cities of Metro Manila around early 2019. People were lining up in their barangays to fill up buckets of water for their houses, and even some condo residents turned to taking water from their swimming pools. Claims were that the government intentionally placed a halt upon water supplies in some cities as an excuse to build a new venture—the Kaliwa Dam Project.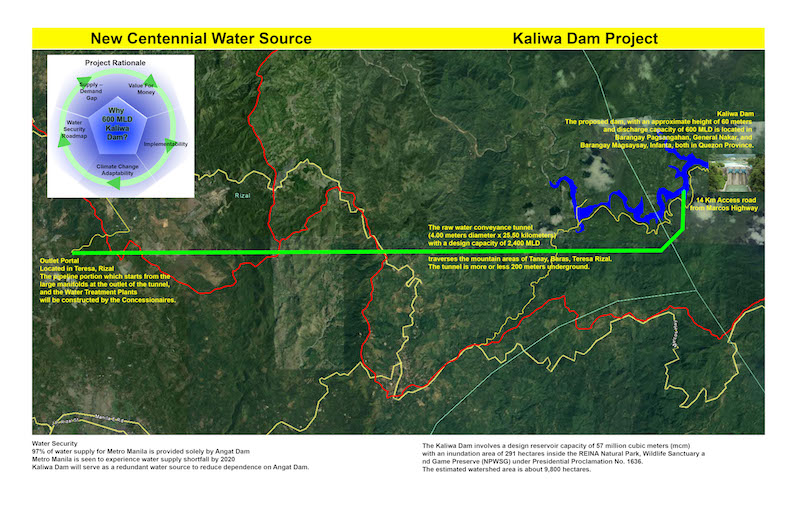 One of President Duterte's earlier plans for the country was a partnership with the Chinese government to build the New Centennial Water Source-Kaliwa Dam Project. This project aims to build an additional water source for Metro Manila, Cavite and Rizal and it's all funded through a controversial P12 billion contract with China. To this day, we are still paying China for the loan the Philippine government took to build this. To be exact, the government has to pay China in full for 240 months, with interest payments every Jan. 21 and July 21.
The most prevalent problem with this construction is not only our accumulating debt, but that this dam will be built along the southern part of Sierra Madre, a hub of biodiversity and rainforests in the country. The Kaliwa Dam harms around 28,000 hectares of land and risks the lives of three endemic species (Philippine eagle, raflesia manilana, and the White Lauan) among other affected species of birds, amphibians, fish and more.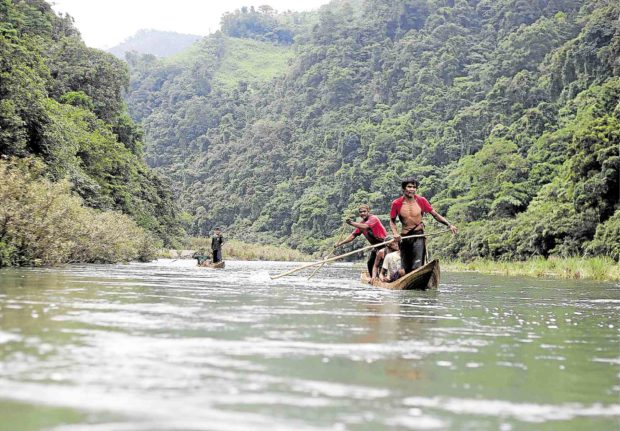 There will also be an impact on the people's lives who live inside and nearby the construction. For the Dumagat communities, this will result in the forcible displacement from their ancestral lands, loss of livelihood, fishing grounds, sacred sites, culture and way of life. Other than that, households in the nearby city of Infanta, Quezon will experience a loss of water supply when the Agos river, their source for water, will be blocked by the dam. 
Ongoing negotiations
The construction of the Kaliwa Dam received much negativity from the affected communities and environmental activists. Many pointed out that it will only be detrimental for the country's existing ecosystem and indigenous communities. Organizational groups and researchers, such as Sandugo and Kaisahan ng Katutubo sa Sierra Madre (KKSM), have proposed possible alternatives for a new water source, such as rehabilitating existing dams and watersheds or pursuing rain harvesting.
However, the building of the Kaliwa Dam continues. According to a report by the  Metropolitan Waterworks and Sewerage System, negotiations with the affected communities are still ongoing as well as the building of access roads. The construction is being eyed to start in July, if not affected by the quarantine period. With the public's outcry against the project falling on the government's deaf ears, this can lead to unjust deforestation and community displacements.
Other issues
Illegal logging operatives have been prevalent within the mountain range. In most recent news, last November 2019 saw illegal logging for Narra lumber along the northern Quezon side of the Sierra Madre. In October of the same year, illegal loggers were arrested for possession of 170 board feet of lumber taken from the mountain range. The same crime also occurred in Quezon province wherein they found P53,000 worth of illegally cut lumber early March this year.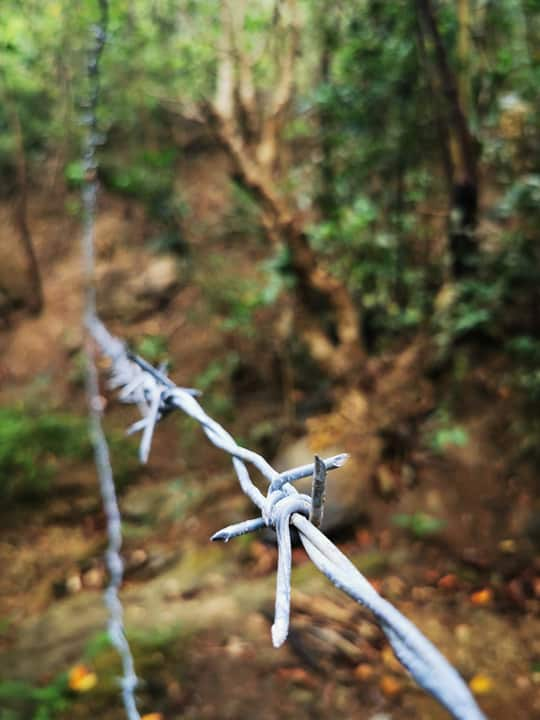 This month also witnessed the quarrying of the Masungi Georeserve, a conservation area situated in the southern area of Sierra Madre. A quarry company illegally fenced off some 500 hectares of forestland with barbed wire pierced into the tree trunks which posed a threat to the georeserve's reforestation project. 
While Sierra Madre may be a sight to behold, it's important to look past its aesthetic value and see the threats that are happening among its lands. These issues may have been swept under the rug by the government just as much as the mountains have been covered with smog, but it is during these times of natural enlightenment that we must remember to participate in preservation and conservation of our natural resources.
Header photo courtesy of Richard A. Reyes from Philippine Daily Inquirer
Get more stories like this by subscribing to our newsletter here.
Read more:
Masungi Georeserve may bag another int'l tourism award this year
Face masks (alone) can't save you and it's also killing the environment
PH is the deadliest country for environmental defenders, says global watchdog
Tree planting without nurturing after is useless in reforesting wiped out areas
Writer: THEA TORRES