Other than adobo: Filipino dishes to last through this extended quarantine
Just in time for Filipino Food Month and the extended enhanced community quarantine, which will both last until Apr. 30
Apr 9, 2020
This time of the year—that is April to May—is usually designated vacation time, a time where we take trips out of town to beaches, falls, resorts, lakes and other bodies of water to stave off the summer heat.
Many Filipinos, being thrifty (and nifty), will usually pack their own food for the road, preferably something that doesn't spoil quickly even without refrigeration, most of the time adobo.
[READ: Banli, busa, sangkutsa, and other essential Filipino cooking terms you need to know]
But the recent events have effectively canceled such excursions. Instead, here we are on an extended break as the quarantine to contain COVID-19 continues far into the end of April.
Still, adobo and other long-lasting Filipino dishes are relevant as ever in the time where pantry stocking is the norm and when we have to tighten our budgets a little bit to last until this disease has gone and the economy has neutralized.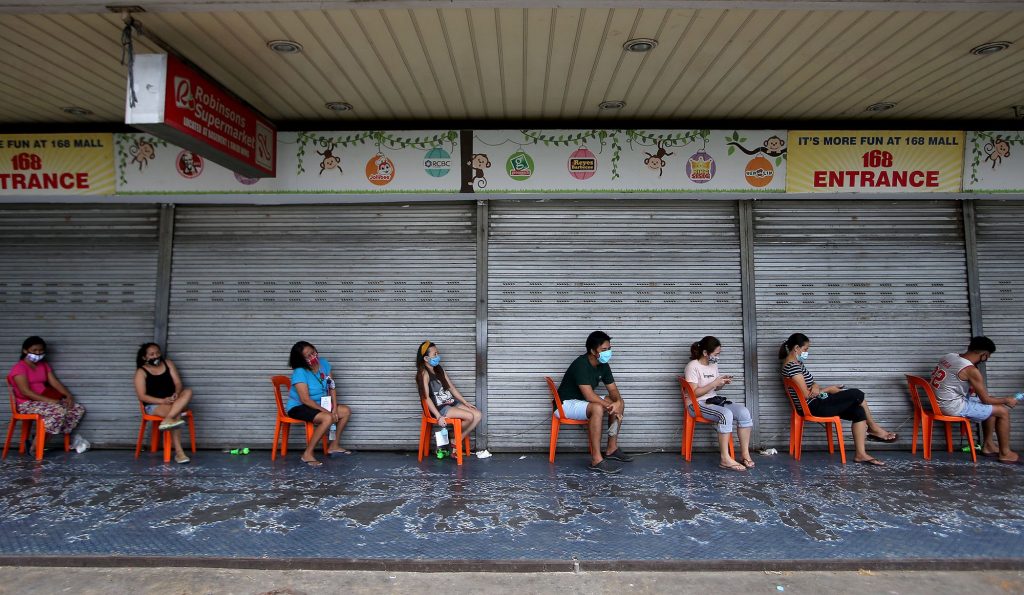 [READ: After grocery shopping, follow these steps to prevent the virus from entering your household]
It doesn't help either that shopping for food is no easy task nowadays as supermarkets implement social distancing measures, therefore effectively prolonging the time it usually takes to finish a grocery run.
And let's admit it: not all Filipino households have refrigerators or what is lovingly called "frigidaire." But we can count on age-old recipes that have adapted to our humid weather, perfected over generations to feed many mouths at extended periods.
So this Filipino Food Month, you might want to consider these humble Filipino dishes that, with good food handling and preparation, could last (ideally) up to the end of this quarantine—whether in its original form or in all of its (reheated and transformed) reincarnations.
Daing
This is a common practice among fishing communities, where fish is salted and dried under the sun to rid of moisture that permits the growth of microorganisms. Similarly, there is a preserving method where fish like bangus is butterfly cut, gutted and doused in vinegar, garlic and other spices thereby marinating the flesh.
Tapa
Famed for its association with silog, tapa holds a special place in the Filipino table. This method of preserving beef, pork, or venison extends the life of meat while marinating it in a mix of spices that intensifies its flavor. Store away inside your fridge and fry when the need arises.
Paksiw
At home, I usually dread this sour dish usually of bangus with ampalaya cooked in vinegar. But my mom insists on cooking it in bulk so we'd have food the next day. I would end up devouring its reincarnation the following day, a daing-like version that is fried. The lesson here is when in doubt—as with adobo—just fry it and you're good to go.
Atsara
This is not technically a dish in itself, but considering how attached we are to our dips and sauces, this pickled young papaya is a staple in every Filipino household. Much like any other entries in this list, shredded papaya meat with ampalaya, carrots and ginger pieces is pickled in vinegar making it sweeter. It pairs well with barbecue and other fried dishes.
Buro
Similar to atsara, this condiment/way of preservation means to ferment/to pickle. This is usually done to preserve fish like shrimp, catfish or mudfish or vegetables and fruits like mango. Again, you can't subsist on this alone but they could last long in those jars as sides,  but as they say panlaman tiyan din.
Minatamis
During summer as a child, we would put up a halo-halo stand in front of our house. But prior to opening each morning at 9 a.m., my favorite part is the ritualistic preparation we do the night before: cooking the sahog or ingredients which would come to a total of at least ten. My mother would cook the saging na saba in sugar, as well as langka, monggo, beans, and kamote. Usually, when the sales are not good, the remaining ingredients could last for days, given they are cooked thoroughly and kept properly.
Get more stories like this by subscribing to our weekly newsletter here.
Read more:
12 online groceries that deliver fresh fruits and vegetables
You can now buy fruits and vegetables in bulk from DA's Kadiwa Online
How this food bank is helping feed the hungry amid COVID-19
TAGS: adobo atsara buro daing ecq enhanced community quarantine filipino food month minatamis tapa