Everything's online now–even Manila. Go on a virtual tour through ikotMNL
This tour is making us reminisce life before the pandemic as if it was already a piece in our history books
Apr 29, 2020
Remember when we could freely walk around the streets of Manila? The old and historical city has always been brimming with Filipino culture. In my opinion, it's where we could find the most Filipino aspects of the Philippines—from the history found in the city's museum and the hustle and bustle of the city's people. When you're in Manila, you're bound to experience something memorable: either a food trip, a shopping spree or a history lesson.
With the pandemic cooping us up all inside our homes, we can't deny that we've been missing life before quarantine. To help cope, many services have gone virtual and joining that roster is the Light Rail Manila Corporation (LRMC)'s ikotMNL tourism campaign.  IkotMNL, which was originally an application that gave the status and schedules of Light Rail Transit line 1, is now part of LRMC's tourism campaign which aims to provide a tour of Manila when taking the LRT-1, connecting foreign and local travellers to the history and culture of areas like Intramuros, Binondo and Quiapo. 
Now, LRMC has added this virtual tour feature on the ikotMNL app–now bringing us to Manila's museums, theater shows, concerts, plays and even some of its most popular food stops.
[READ: Ikot Manila lets you tour the city just by taking the LRT 1]
Going on LRMC's ikotMNL tour will first lead you to virtual museums that have been made available on Google Arts and Culture. You'll be able to visit Museo de Intramuros, Ayala Museum, and the Presidential Museum and Library in Malacanang Palace all through a digital screen. Next, you'll be able to  watch a play or concert at the Cultural Center of the Philippines through their Youtube account which holds a number of their pre-recorded shows.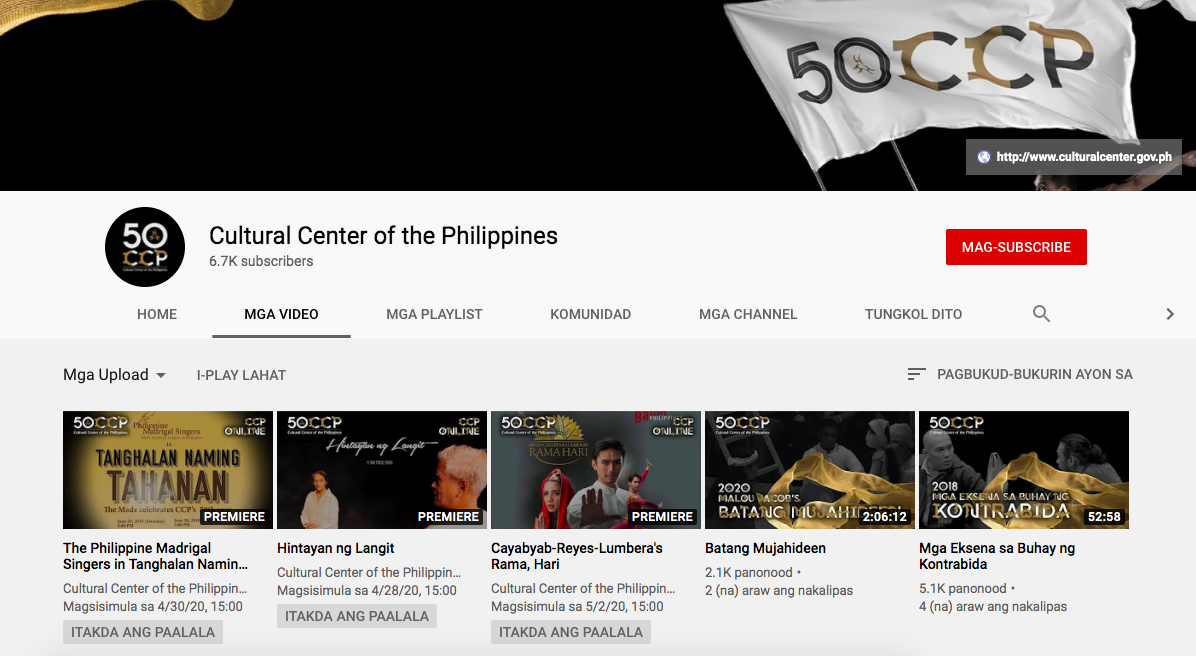 Making it more interactive, ikotMNL is also endorsing Eng Bee Tin, Ying Ying Tea House, Sincerity, Chuan Kee, and Salido for deliveries and pick-up. If you imagine it hard enough, it can feel just like going on a food trip around Chinatown. Added to that, you can also pretend like you're at Divisoria by shopping for local food and products from a number of regional merchants on Philippine Harvest. 
ikotMNL is available for free on the Apple App Store and Google Play. More information can be found on the LRMC Facebook. 
Header photo courtesy of Niño Jesus Orbeta from Inquirer.net
Get more stories like this by subscribing to our weekly newsletter here.
Read more:
Time travel through Filipino history with a virtual tour of the National Museum
Visit tourist destinations with the help of these virtual reality apps
Google Arts & Culture includes 9,000 Filipino artworks in their online exhibits
TAGS: binondo divisoria ikotmnl Intramuros lrt-1 manila online Virtual Tour