According to the Department of Agriculture (DA), local government units (LGUs) across the country have so far bought over P1.58 billion worth of farmers' produce amid the series of community quarantines. 
In a press release, agriculture Secretary William Dar said that since Mar. 15, over 245 LGUs have bought farm and fishery products ranging from palay, milled rice, corn, vegetables, fruits, pork, chicken, fish and spices, directly from local farmers. 
The DA has consistently reminded LGUs to buy agri-fishery produce from farmers and fisherfolk and to include these products in relief packs, emphasizing that by doing so, they will be helping farmers and fishers earn and make a decent living amid the challenges due to the pandemic.
"The LGUs are our primary partners in cascading our sectoral interventions on production to consumption, marketing included. We would like to involve them in the entire value chain to make sure that our support mechanisms reach targeted beneficiaries," Dar said.
The department now aims to establish a stronger and more long-term link between food producers and markets by forming a mobility plan with four "food value chain clusters," namely: Luzon A (CAR and Regions 1 to 3), Luzon B (Regions 4A, 4B and 5), Visayas (Regions 6 to 8), and Mindanao (Regions 9 to 13).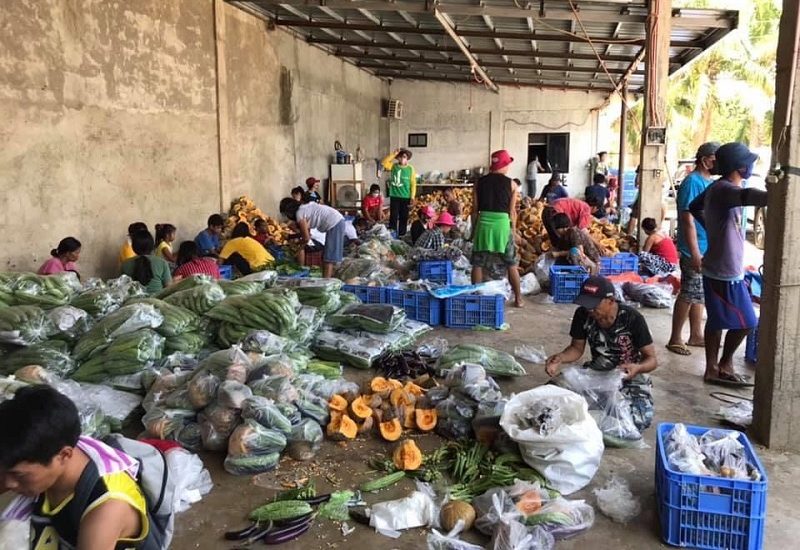 The mobility plan allows them to closely monitor the movement of agri-fishery commodities from producers, to traders, processors and wholesalers/retailers, down to the household consumers. Through these clusters is how they will plan the availability, pre-positioning and movement of products from the municipal to the provincial level, then regional and finally among clusters. 
Furthermore, with the help of LGUs and other agencies, these clusters will "identify prime agri-fishery commodities and potential markets, monitor the markets, and coordinate relevant concerns to develop location-specific resiliency plans aimed at attaining higher levels of food sufficiency."
The far-reaching collaboration of the department, the LGUs, the private sector and farmers and fisherfolk groups will help "ensure farmers of a ready market and steady income, as well as provide consumers with affordable, healthy, and nutritious food."
The DA also hopes to help stabilize the prices of basic commodities. Dar further calls on more LGUs to adopt the practice as he also hopes for the practice to be institutionalized even after the pandemic. 
Header photo courtesy of Inquirer.net
Get more stories like this by subscribing to our weekly newsletter here.
Read more:
DA to provide loans for farmers, fishers and businesses in agri sector
12 online groceries that deliver fresh fruits and vegetables
Getting a tattoo to support the farmers was a no-brainer
Writer: JOY THERESE GOMEZ