While the restaurant industry is reeling from the economic crash brought on by the pandemic, chef Chele Gonzalez prepares 400 to 500 meals a week at Gallery by Chele to feed frontliners and underserved communities through a project with food delivery service Good Food Community called "Lingap Maralita."
"Many poor communities are very much affected even after the lockdown. We would like to help by providing them weekly meals with the P10,000 to P15,000 we will raise once we resume operation," he said. But it's not just an act of charity. As with any Gallery by Chele endeavor, this is also part of their pledge to minimize food waste in their kitchen by maximizing their resources.
https://www.instagram.com/p/B-toSjMnejV/
Gonzalez and his team have been on it since the last week of March. In an email, he told Nolisoli that the initiative will continue even as they resume operations.
"Resume operations" hits differently now after the intensification and subsequent easing of lockdown restrictions. Of course, technically it's not so much a "resumption" as it is a new chapter in a post-pandemic world. This is exactly what Gonzalez has been reflecting on these days.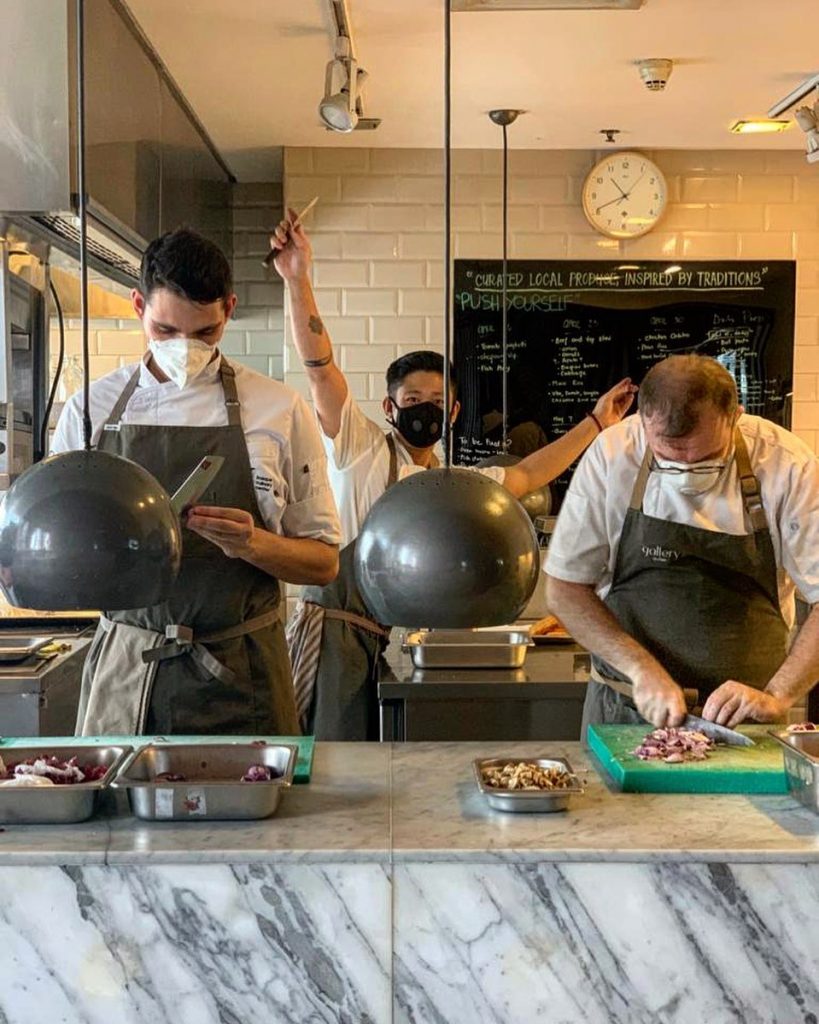 "Looking at the future—What is next? How are we going to reinvent ourselves?" the Spanish-born chef asks on one of his Instagram posts. "It will be challenging times but also an opportunity to become better and to grow. We are working on many things that we have in the back of our minds." He adds, that still, sustainability will be at the heart of everything they will do.
Gallery by Chele | At Home
Last weekend, Chele, ever active on Instagram, offered a glimpse of the Gallery's future offerings, which includes a ready-to-cook menu for takeaway. 
Since the global lockdown started and the race for restaurants to reopen began, talks about sustainability seemed to be off the table—at least for now. Suddenly, single-use plastic is okay for takeouts because its evils are outweighed by the intention to keep restaurant owners and workers afloat.
Not for Gallery by Chele.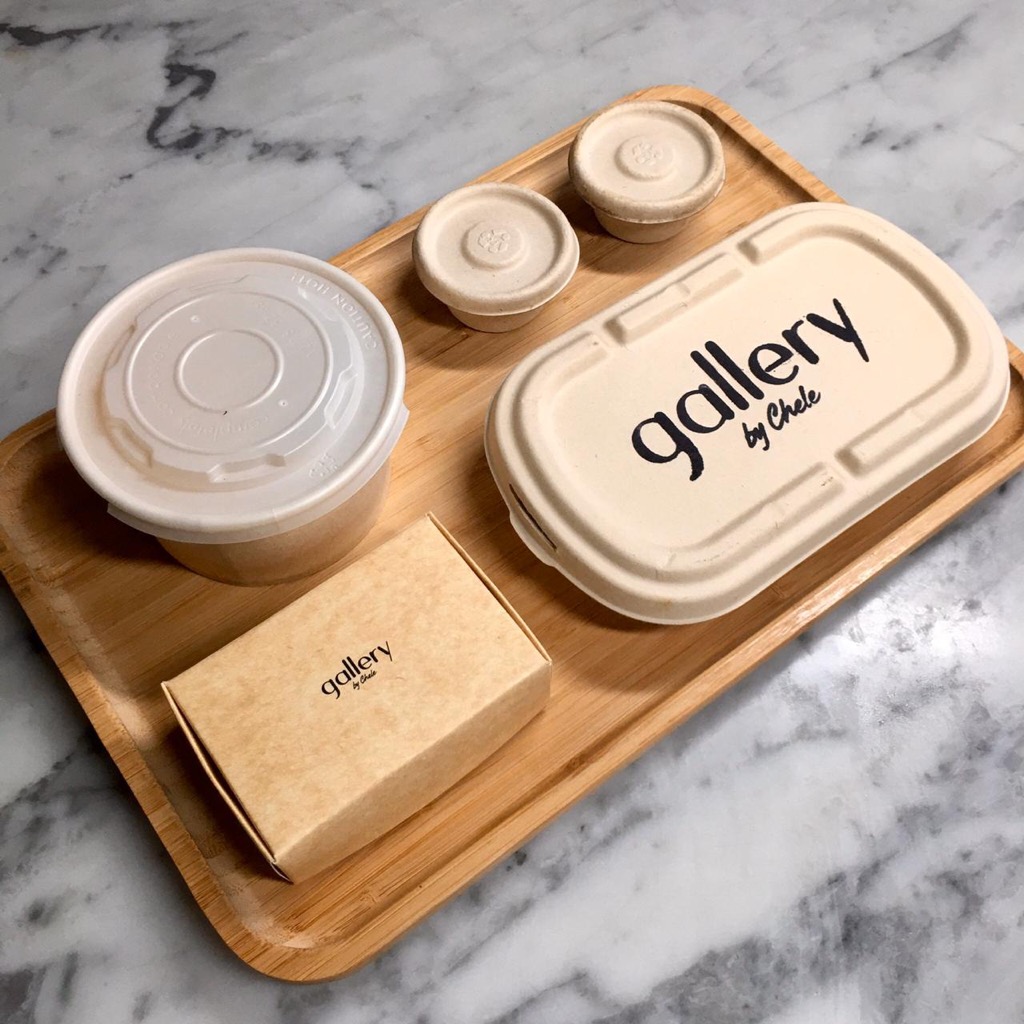 True to the restaurant's core value, sustainability, these takeaway items are packed using biodegradable food containers made from natural fibers because, as Gonzalez cheekily puts it, "We want to be cute but at the same time responsible with the environment."
The menu, called Gallery by Chele | At Home, will officially launch on Saturday, May 23. It consists of Spanish dishes that Gonzalez became well-known for upon arriving in the country, plus some that he took from his mother's home cooking.
Included in the takeaway menu are Gallery by Chele favorites like mejillones tigre or mussel croquettes, black ink risotto and scallops, pulpo Gallega as well as his mom's signature lengua with mushrooms served with her secret sauce. Gonzalez adds, "And you do not want to miss the fan-favorite Ube Torrija," referring to their purple yam dessert akin to French toast.
An a la carte menu will also be available with small and big plates and bites like the Black Bombs infused with flavors of squid, burnt garlic and togarashi, and the Sour Ribs 2.0, Wagyu short rib slow-cooked with soy sauce and calamansi for 28 hours, a mainstay from their original menu in 2015.
There's a selection too for vegans and vegetarians, which includes a Southeast Asian-inspired entrée called Blossom that mimics the "decadence and richness" of bone marrow with pumpkin, coconut milk, spices and curry cooked in bamboo shoots. This is paired with a spicy and sour papaya salad. There's also the Harvest, which boasts produce from the restaurant's partner farmers, from the organic microgreens to the carabao milk ricotta.
Of course, they've also included their popular petit four bibingka cheesecake, which was a product of research and development at Stvdio Lab.
Since some of these dishes come in kits that you will have to cook yourself at home, Gonzalez and his team have also prepared instructional videos that can be accessed through QR codes to guide you, "for you to feel like a Master Chef at home."
To order, you can access their e-commerce page on their website at www.gallerybychele.com or call/message them through 0917-5461673 to process your order manually. More details (full menu with pricing, delivery) will be available when they launch Gallery by Chele | At Home on May 23, Saturday.
Photos courtesy of Gallery by Chele
Get more stories like this by subscribing to our weekly newsletter here.
Read more:
Watch how chef Josh Boutwood cooks The Test Kitchen's dishes—then do it yourself
Metronome, Single Origin and more begin offering delivery
This "faux Twix" is the closest we can get to Claire Saffitz's gourmet version and it's available for delivery