I'm 22 years old and I don't know how to ride a bike. Typing that felt like revealing a deep, dark secret I've been ashamed of for all my life so far. Learning how to ride a bike is supposed to be a lesson for children, right? When I reached my adolescent years without learning how to bike, I kept that to myself—dodging any outdoor activity with friends that I felt could lead to biking.
In college, when I'd tell people about this, I'd be met with faces aghast—like they're absolutely appalled at my lack of supposedly "basic knowledge." It was only when all this talk of how essential biking could be for the "new normal" did I learn I wasn't alone. A 20-something friend of mine (she's pretty gutsy) captioned a post on biking in the new normal with "If only I knew how to bike." To my surprise, it garnered around 20 comments admitting the same thing. I brought this up with my colleagues and lo and behold—apparently some of them don't know how to bike as well.
"When we started giving free lessons in 2015, we initially thought only children would come, but there were always more adults than children."
Benedict Camara, founder and director of the National Bicycle Organization (NBO), an organization that conducts biking lessons, events and partnerships among regional and national institutions advocating for bicycle-friendly legislation, shared an interesting insight about adults who can't bike: "[There is] no number, but we know it is a lot. When we started giving free lessons in 2015, we initially thought only children would come, but there were always more adults than children."
Don't get us adults wrong, it's not that we chose not to learn. We understand the benefits of biking, especially for the Philippines during the community quarantine: less pollution and congestion, exercise, feeling like we're in a romcom. We know it's a great idea. Some of us just didn't have families that could afford a bike and biking lessons, parents or siblings that could teach us, wide and safe areas to practice in and other valid reasons. 
[READ:
Are we ready to have bikes as the "new normal" mode of transportation?]
New York Times writer Mary H.K. Choi wrote a piece in 2015 about the utter "terror and humiliation" of learning to bike when she was 33 years old. The Globe and Mail contributor RJ Skinner wrote about not knowing how to bike like it was confessing to a crime he committed. A simple search on Reddit leads to many versions of "I am [adult age], and don't know how to bike. What should I do?" which makes it sound like a disease that needs to be cured.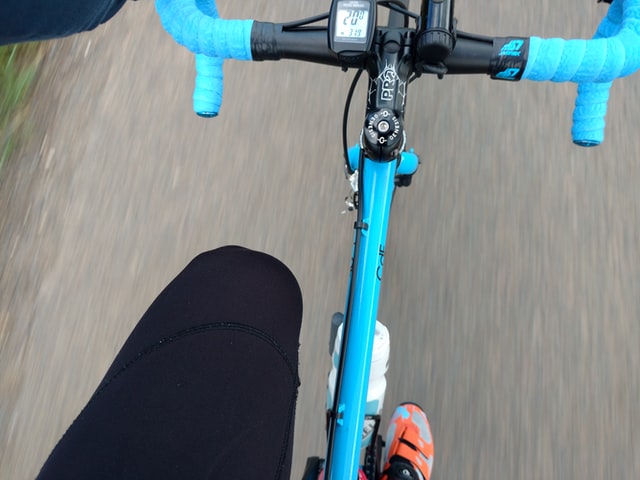 Camara stated that he has evidently seen more humiliation with Filipino males. "We see it all the time. We understand [it happens] from a cultural point of view," he said. "We think there is too much pressure put in the machismo definition of what it means to be a man."
If you think about it, a childhood without biking lessons isn't a big deal—so why the stigma? Now that biking could be the future of transportation, it's time for us to all normalize this truth: There are adults who don't know how to bike. And instead of just being surprised at that fact, let's find ways to help. Here are some suggestions.
Adult biking lessons
While there are cycling parks and tracks in Metro Manila, many of us still have to undergo biking lessons. NBO offers courses for both the "young and young at heart," but it's time for more accessible adult biking lessons sans the shame in taking them. Following NBO's teaching, Camara shares that keeping an open mind during these lessons is vital. "We always do our best to open our students' minds that there is no shame in not knowing a skill and that in less than one hour they will be able to bike and laugh about it after," he said.
Three-wheel bicycles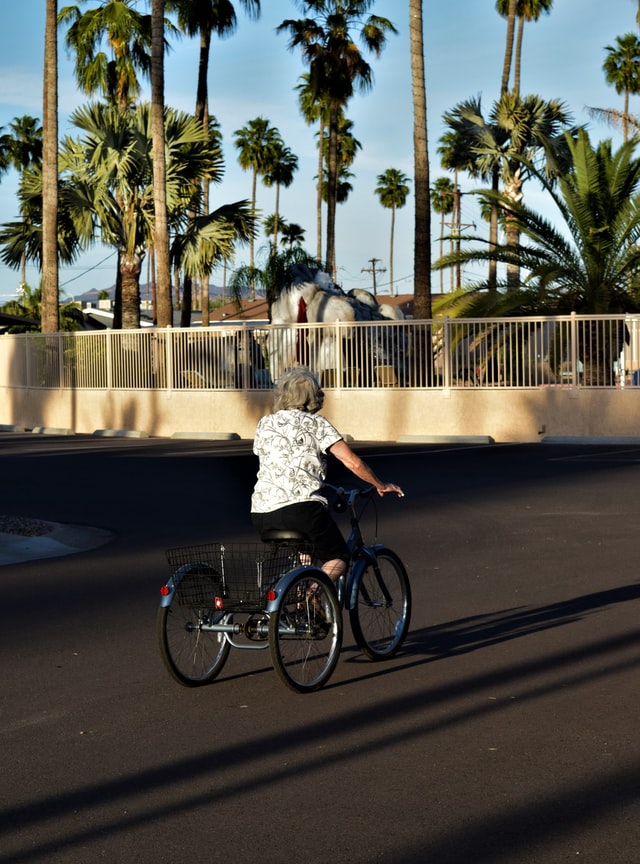 What's so bad about having an extra set of wheels? The use of three-wheeled bicycles (also known as trikes) have become more popular among adults. The Chicago Tribune recommended  tricycles for adults who don't have the balance they once used to. Likewise, adults who can't bike can opt for this as their mode of transportation. With the stability it provides, 20 to 40 somethings should be able to use them without the fear of being judged. 
Safe spaces to learn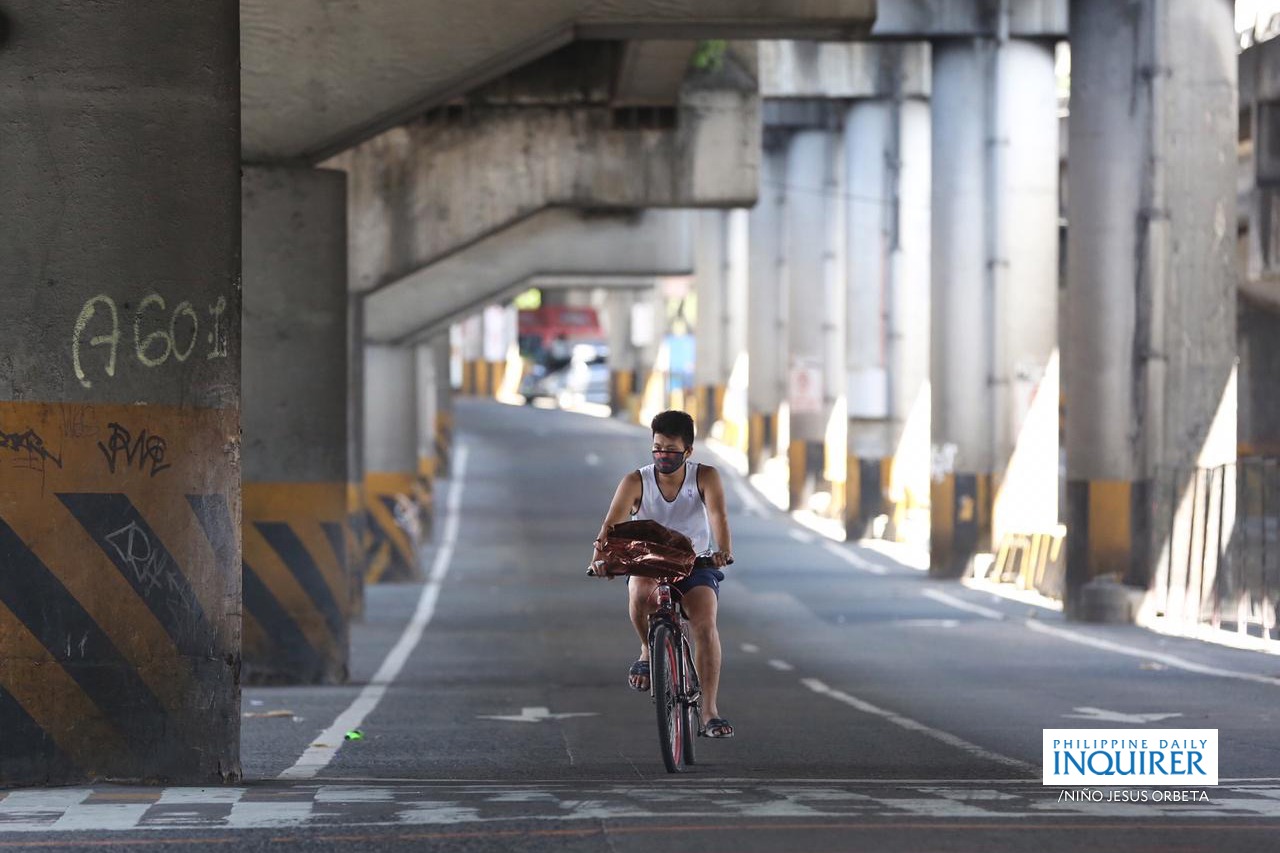 "We see the product of poor urban planning that we do not have any places where children and young adults can learn how to bike," said Camara. 
Without safe spaces to learn, people are discouraged from learning how to bike. "The bike commuter market is relatively small compared to the population for the same reason it's invisible—there is a lack of decent infrastructure for them both in terms of paths and parking," chief planner of Pasig Transport and biking advocate Anton Siy told Multisport.ph. "This perpetuates a kind of mental block; people see that nothing's invested in cycling, so they believe it must not be worth investing in." 
There are a number of benefits the public can garner with cycling, but the right infrastructure and transport systems must be implemented first.
Lose the stigma
Adult beginner cyclists should be able to talk about this topic without being shamed, especially when learning to bike is becoming more and more essential. As Camara put it, "We understand [that there is humiliation around being an adult who can't bike], but we see no shame in it at all." 
Normalize adults who are still in the process of learning. Let's get used to it—just like riding a bike.
Header photo courtesy of Karla Alexander on Unsplash
Get more stories like this by subscribing to our weekly newsletter here.
Read more:
Are we ready to have bikes as the "new normal" mode of transportation?
No cash, no contact: Digital payment now the "new normal" for taxis and TNVS
Pasig City provides transportation for frontliners, sets up sanitation tents
Writer: THEA TORRES