Our democracy has always been at risk, but the pandemic may have made it worse
Freedom House's latest report shows us how our government's abuse of power has only worsened amid the pandemic
Oct 6, 2020
On Oct. 1, US research and advocacy group Freedom House published a report titled "Democracy Under Lockdown." The report, which polled 398 experts from 192 countries and territories from January to September, found that global democracy was at risk.
Our new Democracy Under Lockdown report asks 398 experts to weigh in on how COVID-19 will impact democracy and human rights.Check back Friday, October 2 to hear what they say.

Posted by Freedom House on Tuesday, September 29, 2020
Out of 192 countries, 80 saw a decline in four key areas, namely transparency of information on the pandemic, corruption, protection for vulnerable populations and government abuse of power. The Philippines only ranked "partly free" on the group's Free-Not Free spectrum, which is based on a country's total scores for questions on political rights and civil liberties.
"What began as a worldwide health crisis has become part of a global crisis for democracy," said Freedom House president Michael Abramowitz. "Governments in every part of the world have abused their powers in the name of public health, seizing the opportunity to undermine democracy and human rights."
Issues with press freedom
The report showed that the most common government response to the pandemic was restrictions on news media. In at least 91 countries, governments have limited questioning during press conferences, tightened controls on transparency or have had journalists arrested and newsrooms shut down.
[READ: Even UN is alarmed by Asian countries' censorship amid pandemic—including ours]
The report also cited the Duterte administration's assault on independent media, highlighting how the ABS-CBN shutdown prompted pushback from journalists, despite limitations in movement. 
"They are also more indignant whenever restrictions are applied to the press, such as in the case of [the] ABS-CBN shutdown, wherein hundreds of journalists stood in support of the news network," the report read. 
[READ: ABS-CBN's shutdown has everything to do with press freedom]
Abuses by police forces
Another main issue identified by Freedom House was government abuse of power. Survey respondents noted that officials and security forces have overstepped their legal authority by perpetrating violence against civilians or detaining them without justification.
[READ: Don't use the pandemic as a sorry excuse to disregard human rights]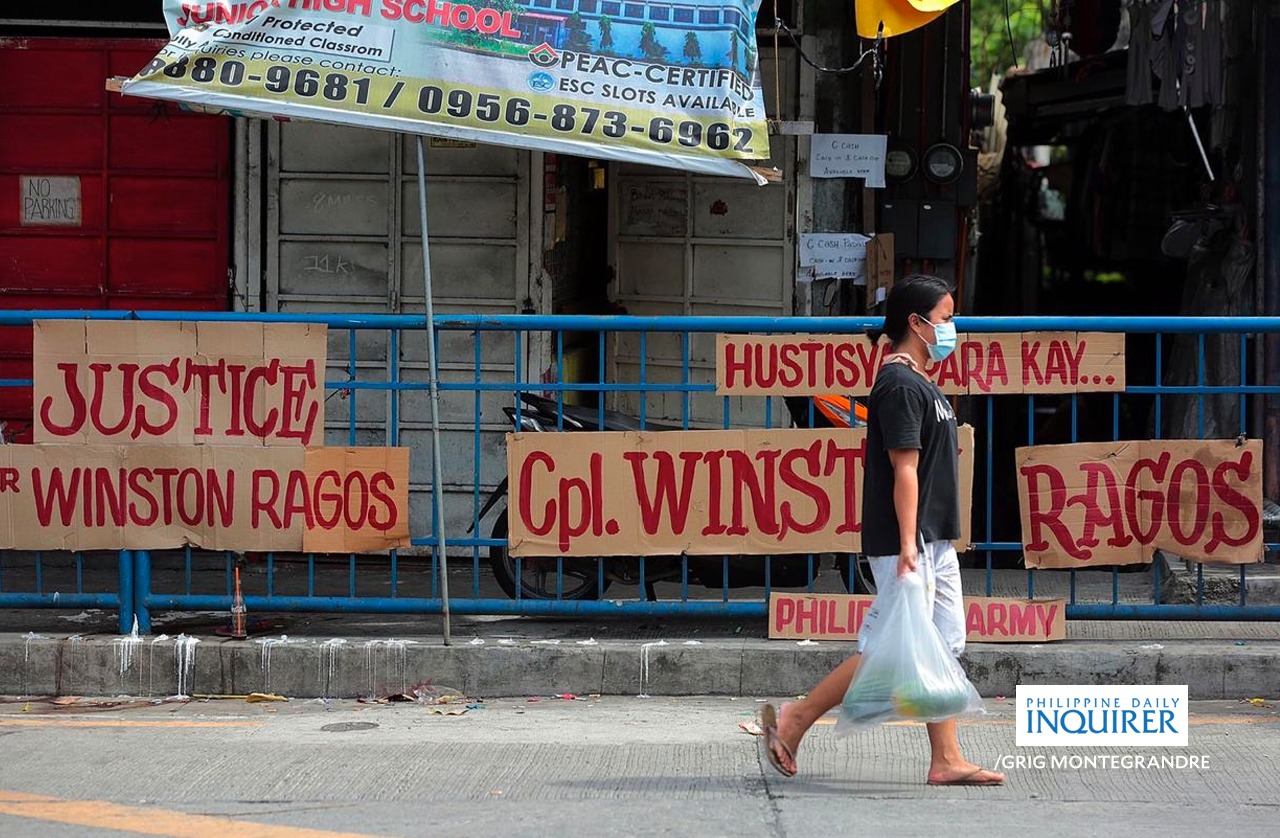 Our country's respondent also cited cases of authorities visiting the homes of people suspected of being infected with COVID-19 and arrests of people not wearing masks.
Other governments have also used the pandemic to justify granting themselves emergency powers. These emergency powers have then been used to impose unprecedented restrictions on political opponents and undermine legislative functions.
[READ: Our bloody history shows us exactly why we're afraid of the police]
In spite of all this, Freedom House's report noted that citizens have continued protesting. Freedom House's researchers note that at least 90 countries have seen significant protests during the pandemic, despite restrictions on demonstrations. 
"The persistence of public protests under every type of regime shows that citizens were willing to challenge authorities even as governments use the crisis to try to increase their power," said report co-author Amy Slipowitz. "The erosion of political and civil rights began long before the pandemic, but people around the world are clearly committed to reclaiming their freedom."
Header photo by Grig Montegrande for Inquirer.net
Get more stories like this by subscribing to our weekly newsletter here.
Read more:
Need reminding on your basic rights? There's an app for that
Cops posing as couriers to serve warrants reminds us why we need to know our rights
An overlooked COVID-19 stat: 3,000+ cases of violence against women and children since lockdown
TAGS: #DefendPressFreedom ABS-CBN ABS-CBN shutdown covid-19 democracy Democracy Under Lockdown Freedom House human rights nolisoli police brutality press freedom winston ragos