UPDATE: As of 4:15, the ABS-CBN News and ANC 24/7 channels have been restored. YouTube representatives confirmed that the channels were hacked a day before.
Netizens looking for news updates via ABS-CBN News and ANC 24/7 YouTube channels earlier today got an error message instead. 
"This page isn't available. Sorry about that. Try searching for something else," the message went, reported. Previously posted videos on both channels similarly yielded an error message that read "Video unavailable. This video is no longer available because the YouTube account associated with this video has been terminated."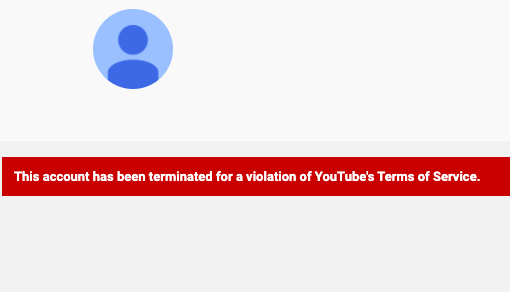 According to YouTube's guidelines, a channel may be terminated if there have been repeated violations of the site's Community Guidelines or Terms of Service. Users who have had their accounts or channels terminated will be unable to use or create other accounts and will receive an email explaining the reason for the termination.
The broadcasting giant has released a statement about the missing channels, adding that it was now investigating and working with YouTube to resolve the issue. In the meantime, its livestreamed reports will be aired on its TeleRadyo channel.
The network has been off-air since May, following a cease-and-desist order by the National Telecommunications Commission. After the rejection of its franchise renewal in Congress, the network has been focusing on its digital and cable assets.
Header photo screengrabbed from ABS-CBN News
Get more stories like this by subscribing to our weekly newsletter here.
Read more:
ABS-CBN is making a TV comeback, thanks to the A2Z Channel
Meet the man replacing Gabby Lopez as ABS-CBN's network director