We've seen different baked versions of the classic choco butternut—from layered cakes to bite-sized versions like cookies and crinkles. But what if you need something to cool you down? Enter The Lost Bread and its special Halloween ice cream flavor—Coco Butternut.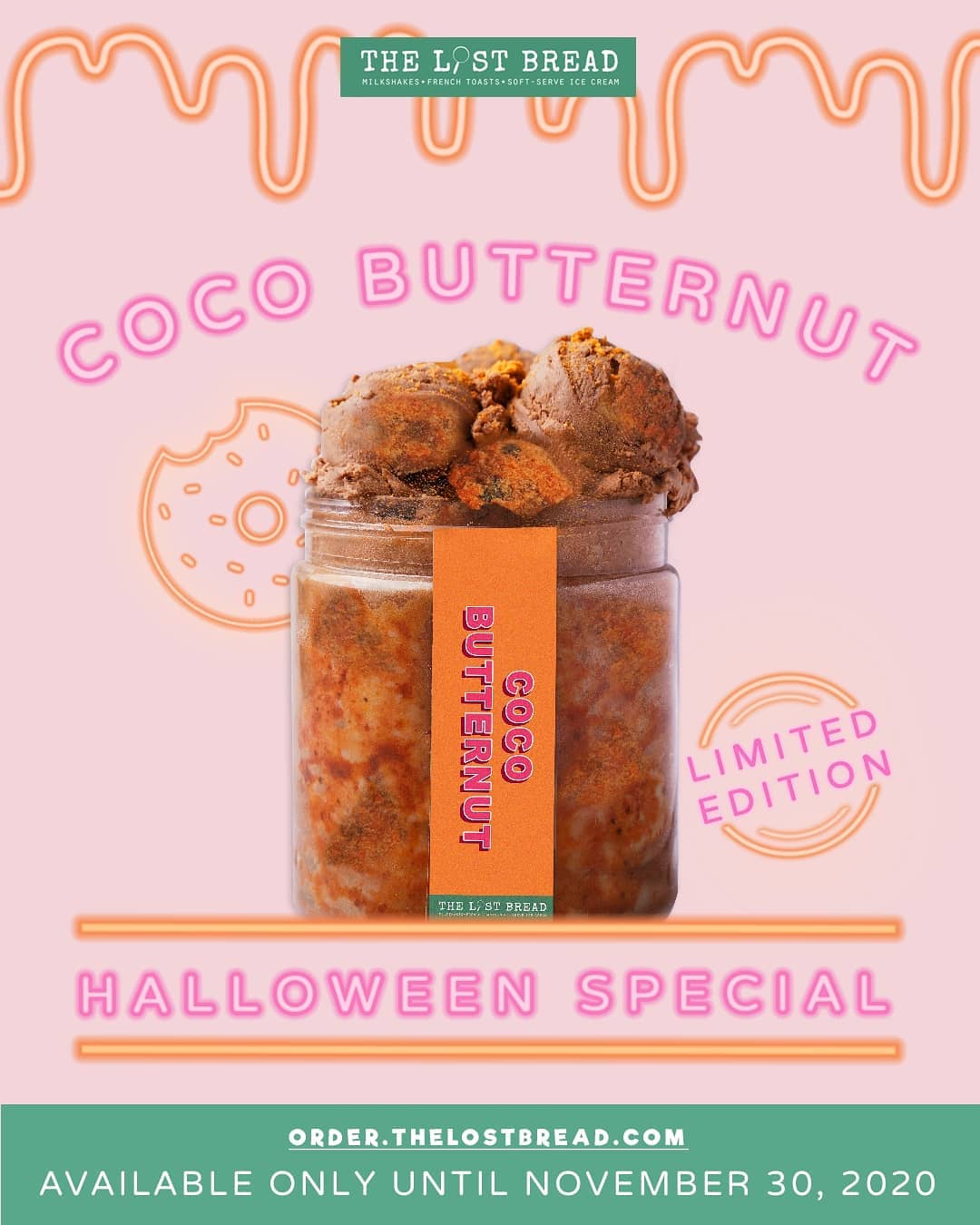 The dessert shop's take on the beloved donut flavor is made with chocolate ice cream, topped with donut chunks and orange coconut sugar coating. A pint of Coco Butternut ice cream is priced at P250, while a one liter tub costs P450.
But this ice cream version of choco butternut won't be a permanent fixture on The Lost Bread's menu— it'll only be available until Nov. 30. Customers can place their orders through this website.
Header photo courtesy of The Lost Bread
Get more stories like this by subscribing to our weekly newsletter here.
Read more:
Peter's Butter Ball just got the ice cream treatment thanks to The Lost Bread and Arce Dairy
ICYMI, you can now binge on Haw Haw and Chocnut ice cream
Ice cream cakes for when you wish the -ber months could be a little colder