Aside from their hobbies and their families (well, most of the time), dads love food. It's irrefutable that some dads will spend extra time showing their prowess by the grill or the stove during family get-togethers. While we never really celebrated Father's Day at the request of my father ("It's a Hallmark holiday that fuels capitalism," he once told me after giving him a gift as an 11-year-old), we always had a nice dinner at around the same time.
Coincidence? Maybe.
If the grill master wants to take a break from showing off his cooking skills this Father's Day, here are a few places that'll still impress him (even though he'll definitely insist he can make a better meal).
Half Saints
If your dad is just one of the guys, he'll definitely appreciate Half Saints' "The Messy Pub" Father's Day Feast. For P3,500, you'll get three of the restaurant's double smashed beef and tocino burgers, three crispy beer fried chicken sandwiches, six subarashii kare pans, a serving of potato bombs, and six cave-aged Gruyere and brown butter cookies.
Duck and Buvette
Duck and Buvette has curated a special menu to celebrate dads this Father's Day. Aside from the spread of appetizing dishes, the casual French restaurant has teamed up with Apero Cafe and Bakery to offer a few sweet treats dad probably won't say no to.
Kuh Meal
Not all dads are cake fans, but the ones who love steak will definitely enjoy this one. The trend of savory cakes has reached its latest form through Kuh Meal's steak cake—no, your eyes aren't deceiving you. This cake is actually a steak covered with velvety smooth mashed potatoes. This ste-ake comes in 6-inch (P2,200) and 8-inch (P4,200) rounds. There are only a few slots open for ordering, so make sure to reserve a cake to impress your dad.
Bizu
For fathers of extremely discerning taste, Bizu's latest addition to its family sets will make him raise his eyebrows in admiration.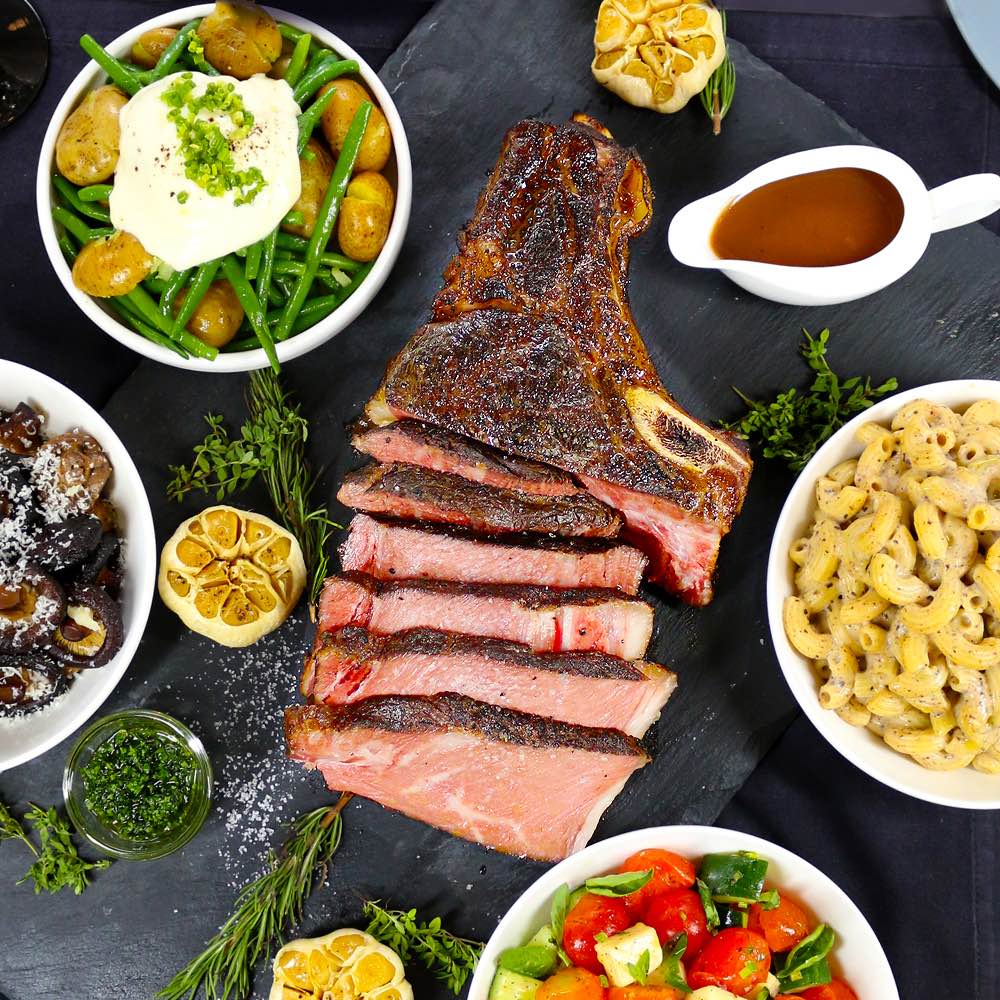 The 24-hour sous vide bone-in ribeye set (P9,885) features a slow-cooked ribeye as the meal's main event. It's also served with truffle mac and cheese with bacon lardons, cherry tomato caprese with fresh mozzarella and balsamic, wild mushrooms with garlic and pecorino cheese, and French beans with smashed potatoes and creme fraiche as the sides.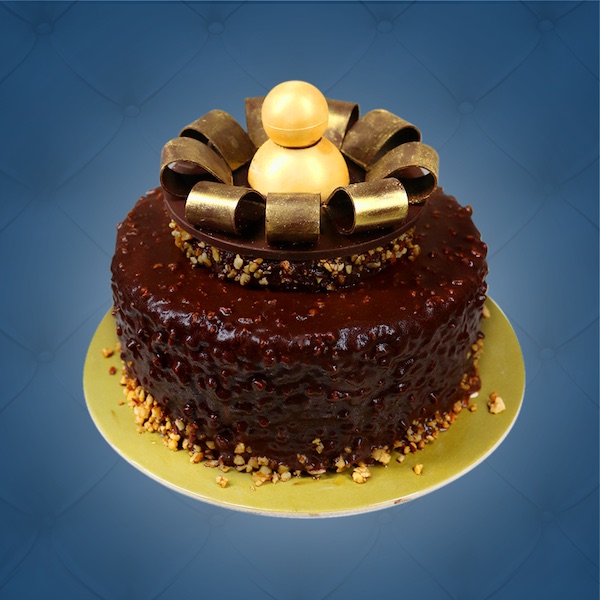 The feast is good for a family of three to five people and is best capped off with a serving of Bizu's special Father's Day cake: the King Louis (P1,650). This special cake is made with layers of moist sugar-free chocolate cake, crunchy feuilletine flakes, and hazelnut praline— all coated with sugar-free chocolate and crisp almonds, and finally topped with a chocolate crown.
Wildflour
A no-nonsense, hearty meal is always appreciated, and that's just what Wildflour has to offer for Father's Day. The restaurant's Father's Day set menu (P5,390) includes a sizable portion of côte de boeuf and fries, mac and cheese, mashed potatoes, a side salad, and its crowd favorite baguette and butter for the sides. It's good for a family of three to four, so make sure to bring your appetite. 
Gastronômade Manila
If your dad still wants a little control in the kitchen but hates prep work, chef Aaron Isip's Father's Day meal kits fit the bill. The ready to cook terre et mer set (P5,480) comes with a sous-vide wagyu striploin with entrecôte sauce, two Maine lobster tail gratinés with a bottle of yuzu meuniѐre sauce, and a serving of ready-to-fry fries.