Making new friends as an adult can be difficult—especially these days. A good number of the workforce is still working from home, most bars are still closed, and other avenues of meeting new people have been limited by the situation.
Personally, though, I have way more friends now than at the start of the pandemic. "How?" you might ask? The internet.
While stranger danger on the internet is still a real and terrifying thing, there are other avenues to connect with people via undersea cables. The pan de coco (again, no "P" word here) had people seeking out platonic connections online, and some have even found those connections transitioning to the real world.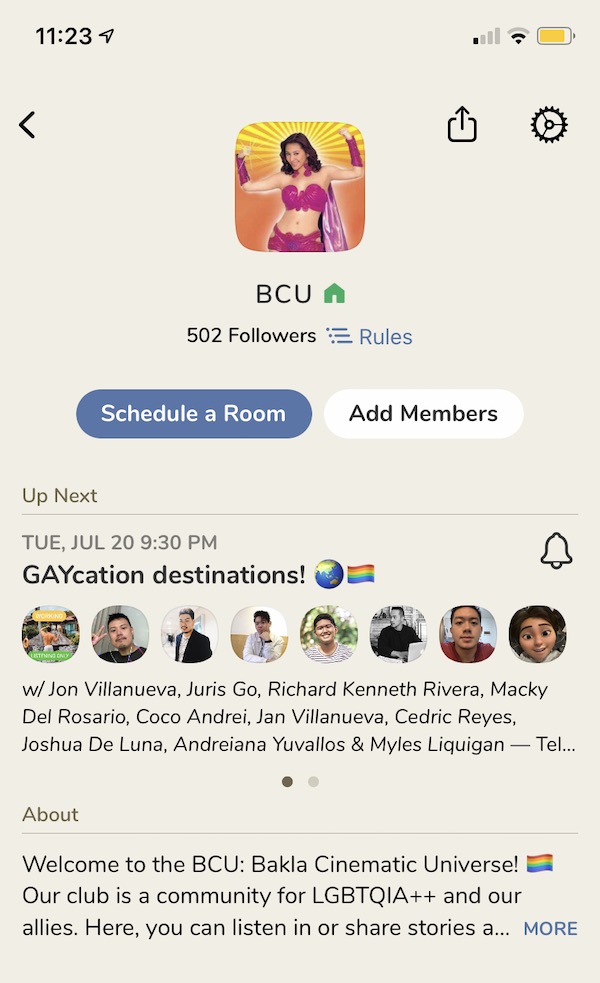 Online communities like Clubhouse, an invite-only drop-in audio chat platform; Kumu, a live streaming app, and hobbyist Facebook groups have been a godsend for the isolated—myself included. 
"Mic, test."
I've been on Clubhouse every day for five months now, and I don't see myself stopping anytime soon. Initially, I joined because Clubhouse seemed like a platform that could teach me about getting better at what I did: writing. In my early days, I'd join discussion rooms about being a woman in a creative industry or audio writing workshops for creative non-fiction.
It was fun, but I also wanted to not work in my free time.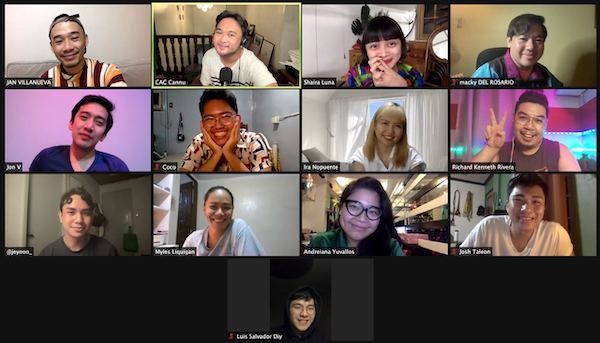 I bounced around a few clubs that held regularly scheduled rooms until I found my "home" on Clubhouse. The Bakla Cinematic Universe (BCU) is a community of queer folks and allies that talk about anything and everything under the sun. We talk about serious issues like LGBTQIA+ rights and more lighthearted ones, too, like our first celebrity crushes.
It got to a point where I felt so comfortable with everyone in the club that I actually ended up literally bawling to a few other members one morning when my trauma got inadvertently triggered.
We've laughed, cried, and joked about our traumas together—which is honestly the perfect recipe for a lasting friendship. 
Meeting your "idols" can be a good thing
Downloading new social media apps can seem daunting, which is exactly what Nolisoli managing editor Pau Miranda's first impression of Kumu was. After discovering the app through a few members of the theater community she followed, she literally said, "No, not another social media platform!"
Her initial reservations were quickly put to rest after trying it out and seeing how interactive the app was. "I really signed up for Kumu so I can watch my favorite theater artists, so I love that I get to watch them perform, but at the same time I also get to talk to them in real-time," Pau said.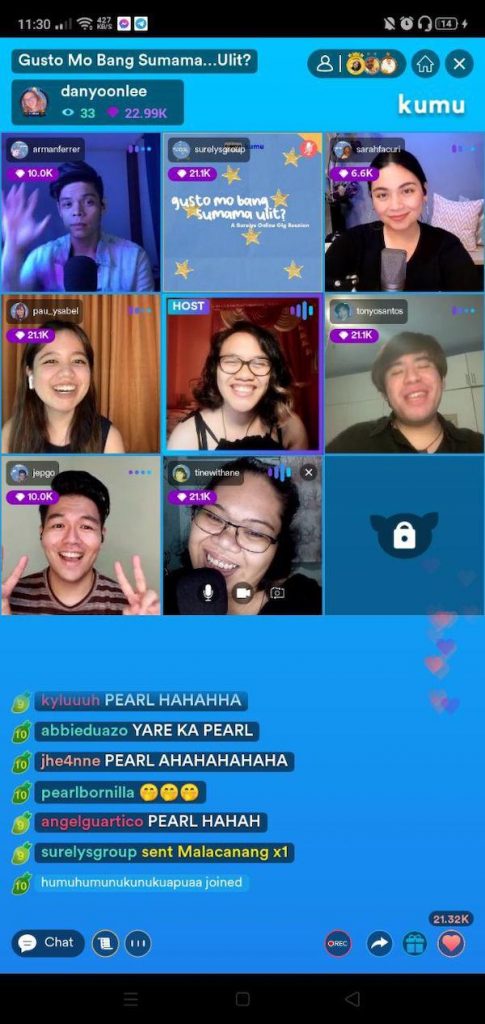 Since theaters were closed at the time (and still are), it was the closest she could get to watching her favorite performers doing what they loved—performing in front of an audience. 
Due to Kumu's interactive nature, Pau ended up becoming friends with the performers she admired on stage. "Eventually [I] even got to be friends with them because of [Kumu]. I also discovered people with the same interests through the streams, and [we] became friends too," she added.
While the performance aspect of things is how Pau started on Kumu, she stayed because of the more casual streams where they'd co-work, cook, or just plain hang out. That's also how they all got closer.
"We sent each other gifts last Christmas, we've spent hours having existential, life, and mental health conversations. They even sent an advanced birthday gift last week. Like, do non-real friends even do that?
While Pau and the friends she's made on Kumu haven't met up yet, they're already a big part of each other's lives. And they're already planning on how to set things up when it's safer, post-quarantine. 
"We've actually talked about [meeting up] a lot. Like the logistics of how we're all going to meet up once we can. I'd like to think that the friendships have really grown beyond just the streams. Aside from chatting all the time and adding each other up on other social media platforms, we really do things like celebrate life milestones too," Pau continued.
"We sent each other gifts last Christmas, we've spent hours having existential, life, and mental health conversations. They even sent an advanced birthday gift last week. Like, do non-real friends even do that?" she concluded. 
There's a group for that
No matter how niche your interests are, it's guaranteed that there's a group for that. The internet is an immeasurably huge space with nooks and crannies filled with people who are passionate about something and willing to share their passion with others. 
My friend, Kat Olan, found her online tribe through Komiket—a community devoted to affordable art and komiks. She initially joined Komiket's Philippine International Comics Festival for a chance to turn her Filipino sci-fi novel "Tablay" into a graphic novel.
After being selected as one of the winners, she and her fellow winners now have a group dedicated to their craft, all while geeking out about it. While she was a little intimidated by joining the ranks of "war-hardened komik veterans," she found that they're all just "a bunch of geeky creators who love memes, art, and stories."
Her favorite thing about the group is how nobody is in want of support. "We are each other's greatest fans, supporters, and competition. We are all supportive and excited for each other. Whenever someone shares a new inked spread we all go wild! People are so talented and words can't even express it," said Kat. 
A few final reminders
The friendships I've found over quarantine are friendships that I'll treasure forever. These connections have gone offline and into the real world, but only after a lot of verification and trust. The internet is still the internet, and you need to do your due diligence.
Also, don't stress out about impressing other people. We're all way past the point of acting cool on the internet to make friends. Just be yourself. Authenticity is the new cool, and people will gravitate towards you if you're true to yourself.
Have fun, be safe, and God bless the internet.