An oft-forgotten task of growing up is taking our vitamins. Aside from the shelf staple vitamin C, most younger adults don't really know what to take. Anecdotally speaking, we pick up a lot of our health-related habits from our parents. Most of them will advise us on which vitamins to take, how often, and why. The question is, though, do those vitamins actually work for us? And more importantly, do we actually need to take them?
Who needs to take vitamins?
Vitamins aren't actually a necessity for everyone. All the nutrients and minerals our bodies need can be found in the food we consume—that is if we have a healthy and balanced diet. It's always best to eat our way to our daily required nutritional intake, but vitamins and supplements are there if we need some extra help. 
Some exceptions to the rule could be pregnant people, people over the age of 50, postoperative patients, individuals with illnesses—like celiac disease, cystic fibrosis, autoimmune disorders, cancer, inflammatory bowel diseases, and liver-related diseases—and people who don't eat a healthy and balanced diet (which a lot of us may be guilty of). 
As with any health-related case, it's always best to consult with your doctor or a general practitioner if you have vitamin-related questions. So if you do need to take vitamins, how do you figure out which ones to take?
How to pick the right vitamins for you
The first step you should take is a lifestyle check. Taking note of everything you eat, how you feel, and how it affects your day-to-day life is important when figuring out if you, one, need more vitamins, and two, which vitamins you need to take.
It's also important to factor in things like exercise, hobbies, and workload because all of these activities can affect your overall well-being.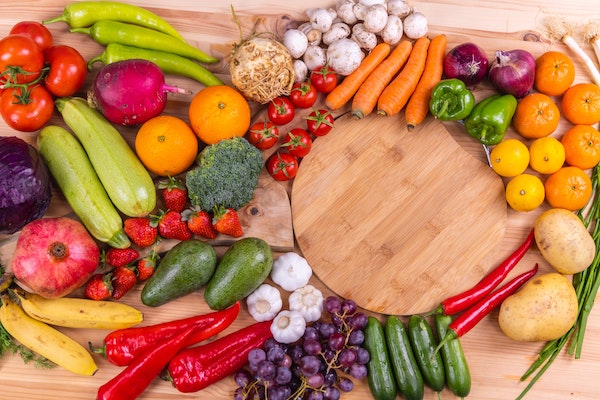 The second and most important step is taking the data you've collected from your lifestyle check and consulting with your doctor. If you want to make sure your vitamins will work for you, taking a medical approach is the best.
Doctors can also help you figure out how much of each vitamin you might need. Vitamins and supplements have a recommended daily allowance (RDA), which is the amount you need on a daily basis to stay healthy.
Consulting with your doctor is especially important because there are extreme cases of overdosing on certain vitamins. Taking too much of vitamin A, D, calcium, and iron can lead to symptoms like vomiting, diarrhea, or low blood pressure. Severe overdoses can even lead to comas, internal organ injury, or death.
These cases are extreme, but it's still a possibility.
Vitamin cheat sheet
Being informed of what your vitamins can do for you can help you match specific supplements to your needs prior to consulting with your doctor.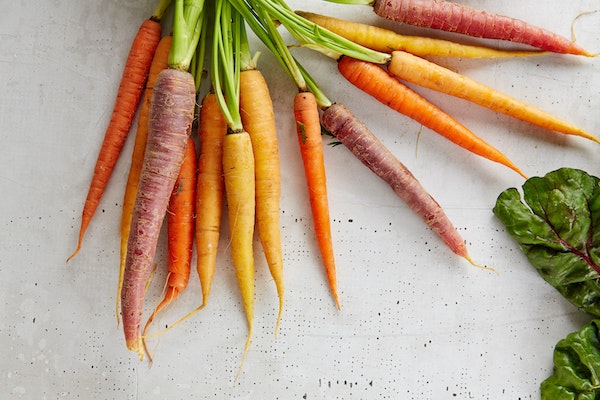 Also known as retinol or retinoic acid, vitamin A is a fat-soluble vitamin that can help with breaking down toxins in your body. Vitamin A deficiency can cause dry eyes and anemia. Vitamin A can naturally be found in food like carrots, tomatoes, red bell pepper, and dairy products.
Benefits:
Usually found in yellow or orange produce and dairy products
Can help fight infection
Good for your skin and eyesight
Helps with kidney, heart, and lung health
Reduces fine wrinkles and skin splotches and helps with acne if applied topically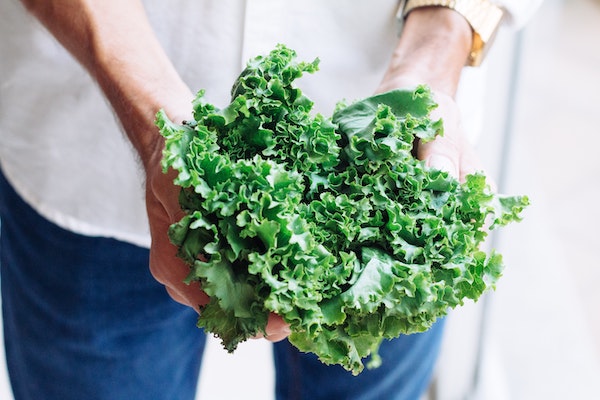 The B vitamins make up vitamin B complex. Each one has different RDAs, so it's best to run your intake through your doctor. Protein, green leafy vegetables, and whole grains usually contain B vitamins. Their main role is to turn food into energy and help grow and develop new cells.
Benefits:
Helps maintain brain function and memory
Can lower bad cholesterol and increase good cholesterol
Essential for normal carbohydrate, fat, and protein metabolism
Essential for nervous system function and blood cell production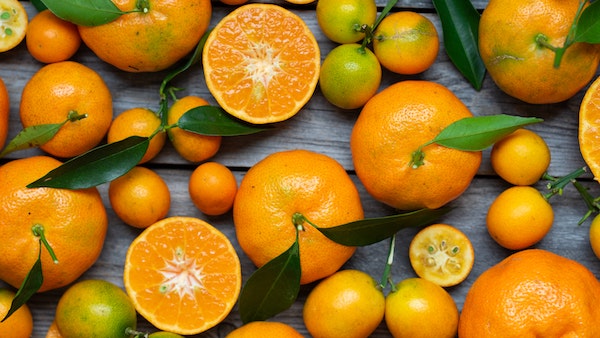 Vitamin C is commonly known to help your immune system, but it also helps healthy cells grow, makes collagen, and protects your body from toxins. A lack of vitamin C can lead to diseases like scurvy or symptoms like fatigue and malaise.
Improves absorption of non-heme iron, which can be found in leafy greens
Helps control infections and heal wounds
Helps produce collagen 
Has antioxidant properties that can neutralize harmful toxins
Vitamin D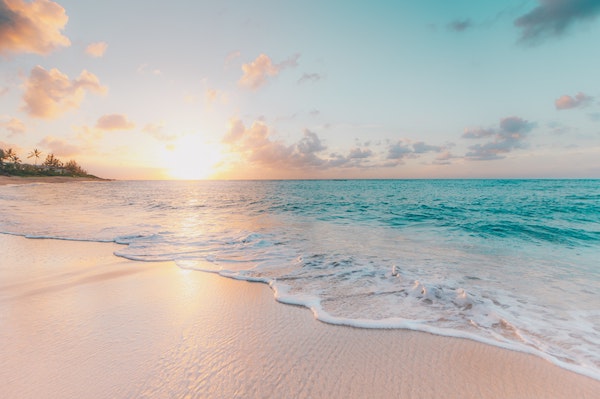 You can usually find vitamin D in fish oils, juice, cereal, milk, and of course, sunlight. Since vitamin D is activated by ultraviolet rays, the best way to get it is by going out into the sun.
Benefits:
Keeps bones, teeth, and muscles healthy
Helps maintain nervous system functionality
Vitamin E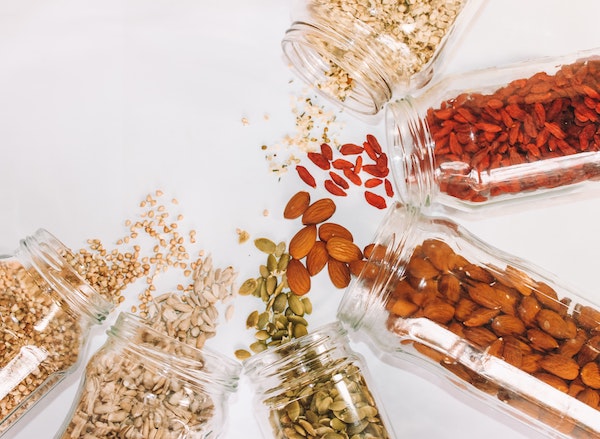 Helps cleanse and protect cells from toxins
Reduces the risk of diseases like cancer, heart disease, and Alzheimer's
Can improve immune system function
May prevent the development of blood clots
Vitamin K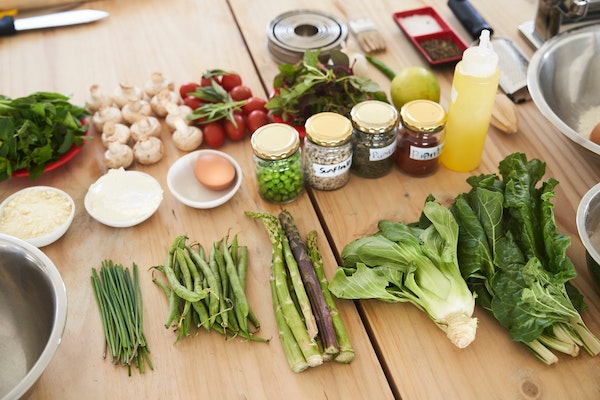 For people who suffer from blood clots, vitamin K is an essential supplement. It's naturally found in green vegetables and soybean and canola oil.
Can accelerate wound healing and prevent blood clots
Helps fortify bones
Potentially reduces the risk of heart-related diseases
Calcium is the mineral most commonly associated with bone health. It naturally occurs in dairy products like milk, yogurt, and cheese, as well as vegetables like spinach and soy. A lack of calcium increases the risk of osteoporosis.
Benefits:
Helps bone growth and healthy bone maintenance
Helps maintain healthy teeth
Lowers risk of osteoporosis
Potentially improves muscular function and hormone secretion
The main use of iron in the body is to help transport oxygen in the blood. People with plant-based diets are most at risk for iron deficiency. An iron deficiency can lead to fatigue and a lowered immune system. While iron can be found in fruits and vegetables, the fiber that these foods contain can also block its absorption. Iron is commonly found in red meats, green leafy vegetables, and legumes.
Benefits:
Can improve brain and immune function
Increases energy levels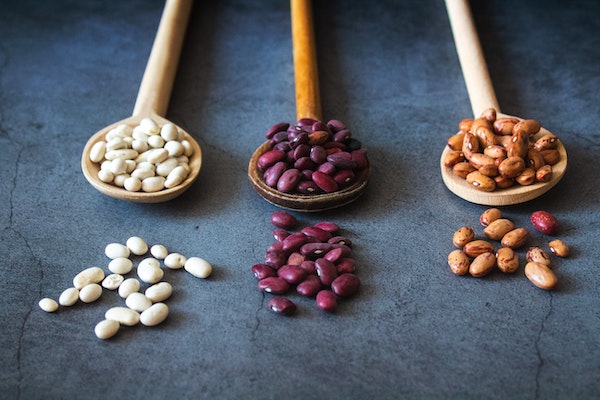 Zinc is a mineral that you should only take in small doses. It can't be naturally found in the body, but you can get your required daily intake naturally from nuts, whole grains, beans, and proteins like red meat and poultry products. Zinc deficiency can manifest in symptoms like slowed growth, lack of appetite, and a weak immune system.
Benefits:
Can help reduce common cold symptoms
Potentially reduces risk of cancer
Helps with the strengthening of the immune system
Can also help with memory problems