Our years of staying strictly indoors may well be behind us, but that doesn't mean our now well-curated homes will once again revert to just being mere liminal spaces. For those who have found comfort in carving out a place that's uniquely theirs, it won't be easy to let go of the home design bug, no matter how enticing the revived city life may now be.
So if you're thinking of what to give your favorite homebodies this holiday season, here are some selections, ranging from practical to eclectic, to cute and thoughtful. (And as a bonus, some of these are by local makers!)
Bumi & Ashe collaboration tableware
We've all had our ceramics phase, and it looks like this is just going to be one thing we won't be quitting for a long while. If a workshop to create your very own set of plates isn't an option (whether out of budget or time), Quezon City-based pottery studio Bumi & Ashe also has collaborations with well-known designers and artists like Mich Dulce and Garapata.
Each piece carries the distinct design identities of each artist, so it's sure to be a highlight piece whenever it's on the table.
The Gara-AHA collection, features Dex Fernandez' Garapata characters in the form of ceramic lamps, while Mich Dulce's homeware line features her signature pleats, translated onto ceramic vases, tea light holders, and napkin rings.
Baul extension cords
Never underestimate the power (pun intended) of an extension cord! It typically goes by unnoticed and unappreciated in our homes, but once you do have it, it's a sure lifesaver. I mean, just imagine how many times you'll probably encounter, "Puwede ba ako maki-charge?" at a house party. These funky extension cords can get the job done without being unsightly—they might even add to the vibe.
Baul's Holiday Dream extension cord collection come in a variety of shapes, from the typical box type to quirky, wavy cases. There are three-prong and two-prong plug options, too.
Saan Saan holiday candles
Along with ceramics, scented candles are another pandemic comfort we're sure we will no longer live without. We all know by now how scents and fragrances can help change moods. So for a little extra whiff of holiday cheer, gift your loved ones with unique Christmas candles.
Saan Saan has three in their Samyo ng Pasko collection: Christmas Cafe, a soft and sweet blend of salted caramel, orange, pumpkin spice, and peppermint; Pumpkin and Juniper, which as the name suggests, is a woodsy, pumpkin-spiced candle; and Simbang Gabi, a sharper scent that can really wake you up with its notes of coffee, hot chocolate, Christmas treats puto bumbong and bibingka, and that slightly burnt char from banana leaves and maybe even church candles. As Saan Saan calls it, "we have just bottled Paskong Pinoy."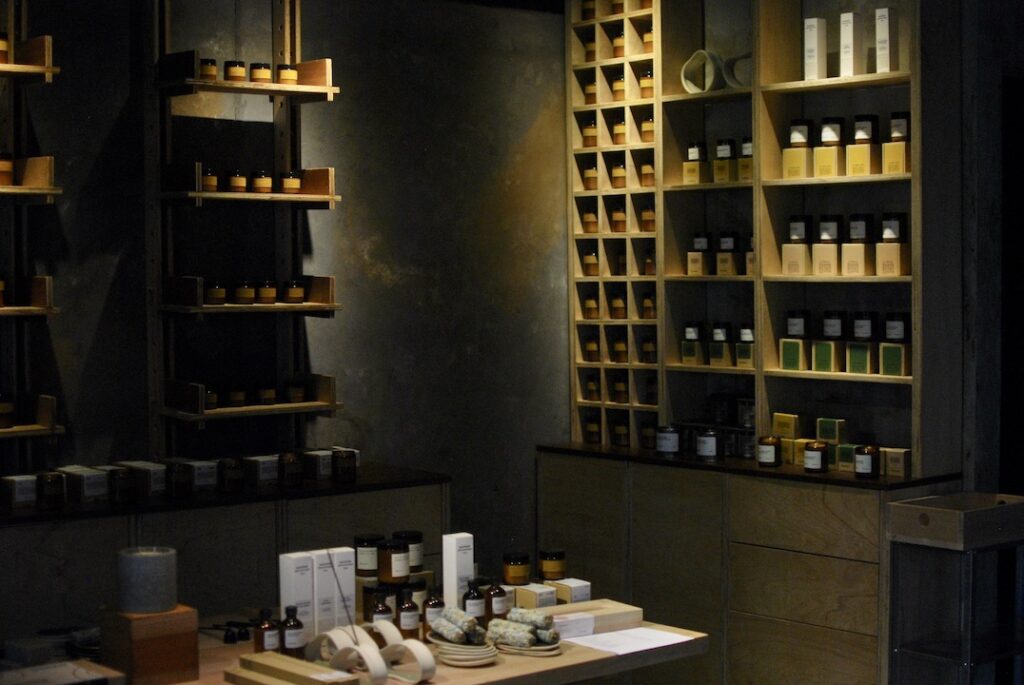 While the collection is currently sold out online, you can always visit Saan Saan's new boutique in Pasig. (They also have in-store exclusive candles, which would also make great gifts.)
Studio Quadro framed art prints
For those with a gallery aesthetic (or just really love art), a thoughtfully curated set of art prints—already framed!—might be a good gift. It not only shows that you know and love your friends enough to understand their art taste, but it'll also help them remember you whenever they see your gift up on their wall.
Studio Quadro has two gift sets currently available, where you can choose two prints from their collection, and even customize the frame. The sets are available until December 22.
Laila Gohar x HAY Sobremesa collection
One can never have too much tableware, of course, especially if they're as versatile as this Sobremesa collection by Spanish chef Laila Gohar and Danish furniture design company HAY. The collection is inspired not just by the moments spent dining together with loved ones, but by the time around the table enjoying each other's company. The collection has colorful tableware and table linens that will surely be a staple on your favorite homemaker's spread.
This collab is available at Design Story in The Alley at Karrivin.
Statement abaca woven mats
For the masters of subtlety… or your introvert friends who really just need some time to recharge, even at home, these quirky statement mats by Nazareno/Lichauco are perfect. Help them carve out a short moment for themselves by gifting them with "Wait lang" abaca mats, or help them with self-expression through ones that say "ugh." 
More empathetic gift options at Guava Sketches.