6 glamping sites to escape to this summer
Relax and enjoy the great outdoors without the hassle of pitching a tent
Apr 19, 2017
Glamping, from the words "glam" and "camping," allows you to unwind without sacrificing comfort and lets you escape the bustling roads of the city while safe in weather-proofed tents. Unlike a hotel, glamping lets you stay closer to nature. A weekend getaway or perhaps a spontaneous trip can lead you to many places.
See our compiled list of glamping resorts you might want to check out below.
Charlie's Point, Reserva, Baler Aurora
0916 767 7971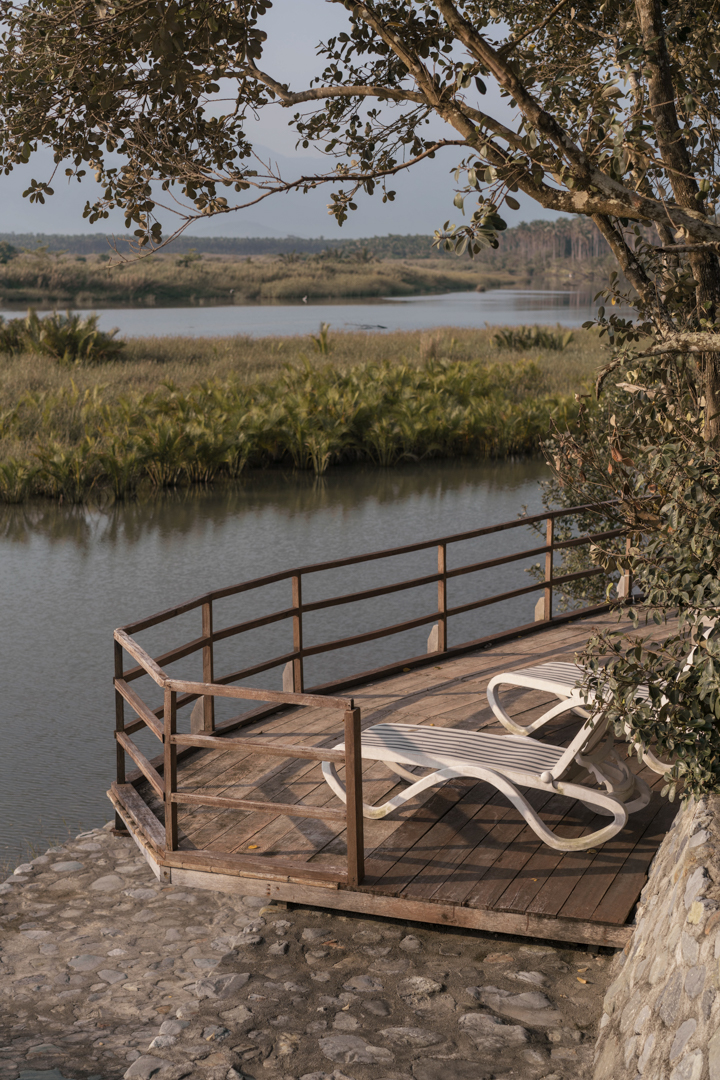 A warm welcome and a cold, fresh buko drink will greet you at Easy Adventure. Made famous by the movie Apocalypse Now by Francis Ford Coppola, Easy Adventure is an eco-luxe resort that's located in Baler, Aurora. Unwind and catch some waves at Charlie's Point while trying out various water sports such as paddle boarding and kayaking. If you're looking for an adventure on land, rent their dune buggy to visit the different beaches around the area. The resort offers a 24-hour service, complete with three meals that come from their organic farm, unlimited local coffee, and bananas. When the night falls, a swarm of fireflies lights up the dark followed by a bonfire nearby.
Barangay La Paz, San Narciso Town, Zambales
941-9004
0917 545 2791
Just a four-hour trip from Manila, Crystal Beach is a go-to surf spot. The waves differ during the surfing season and can range from big to small waves. Nevertheless, their glamping package includes a stay at their tent, complete with bedsheets and toiletries. Each tent also has electricity and a fan to cool you down with the heat. Breakfast is also included in their package. Head to the beach and have surfing lessons by Quicksilver Surf School.
JM Katigbak Street, Barangay Alangilan, Balete, Batangas
654-3092/986-5487
[email protected]
The sound of camping doesn't seem that fun but glamping at a resort filled with different activities does. Batangas has been a favorite spot for its serene beaches during the weekends. Nayomi Sanctuary Resort lets you relax and reconnect with nature at their glamping site. Wake up with the sight of Taal Lake in the morning and end your day staring at the dreamy lights at night. The glamping package includes breakfast, with your choice of daing na bangus, corned beef or longganisa, with rice and egg. You can try their water activities such as wakeboarding, banana boat, or perhaps a tour of the Taal Volcano.
7310 Pulong Sagingan, Maitim II West, Tagaytay, Cavite
710-9786
Nurture Wellness Village offers relaxation away from the pollution and stress of the city. Revel in a 30-minute facial or a foot massage included their glamping package. You can also try the massage services they offer at the resort. The package also covers a 22-hour stay at their ventilated camping tent, a barbecue dinner and arroz caldo for breakfast. Just like the other glamping sites, they offer common toilet and bath with toilet amenities. The entire resort is about promoting a healthy lifestyle and has activities such as detoxification and holistic weight loss services.
Sumilon Island, Oslob, Cebu
0917 631 7512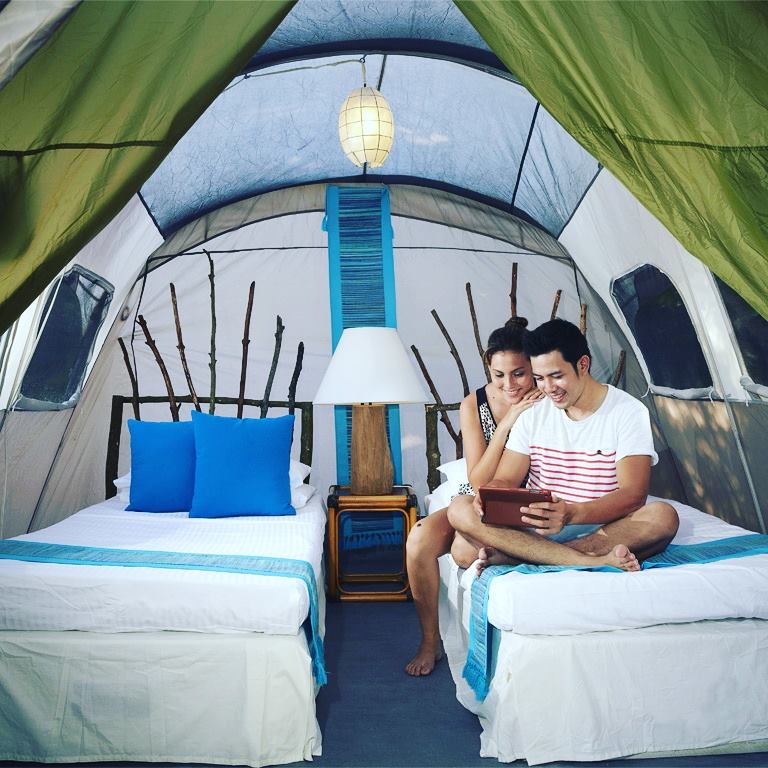 If you're looking for something away from Luzon, hop on a plane and try glamping at Oslob, Cebu. Marvel at the white-sand beach, natural lagoon, and even an old lighthouse found on the island. Bluewater Sumilon Island Resort takes glamping to a different level by adding a mini bar, two single beds, electric fan, and a closet inside their tents. Aside from the boat transfers from Bancogon to Sumilon, they also offer snorkeling and scuba diving. One thing to look forward to is their lagoon-shaped infinity pool, a perfect place to just relax and breathe in the view of Sumilon Island.
Talacsan, San Rafael, Bulacan
513-1569
0995 974 6224
You don't have to go far from the city to experience glamping. San Rafael River Adventure adds a twist to the usual glamping sites for having their tents situated on the river itself through a floating raft. They offer various water activities such as paddle boarding, banana boat, kayaking, and jet ski. The overnight stay doesn't include meals as they don't have a restaurant but upon request, they can still whip up something delicious for their guests. The resort also has an infinity pool nearby a hillside cliff giving you a view of Angat River.
TAGS: Bluewater Sumilon Island Resort Crystal Beach Resort Easy Adventure glamping Nayomi Sanctuary Resort nolisoliph Nurture Wellness Village San Rafael River Adventure travel