Ten local products you didn't know you needed
These will be your next pantry staples
May 8, 2017
Kitchen Witchery Basimatsi Suka Pinausukan
Facebook
Where it's from: Manila, but with flavors from various regions
Usually prepared by our moms and grandmothers, vinegar, infused with garlic, chili, and pepper, always lends a taste of home as a sawsawan. Kitchen Witchery's Basimatsi—named after the ingredients that form the foundation of many Filipino dishes (bawang, sibuyas, kamatis, and sili)—brings a bigger and wider selection of flavor to the table with seven varieties of suka. The blends make use of different regional vinegars, mixed with local ingredients. Try the Suka Pinausukan, to add even more smokiness to your favorite  grilled dishes.

Wit's Sweets and Savouries Pinoy Granola
Wit's Website
Facebook
Instagram
Where it's from: Davao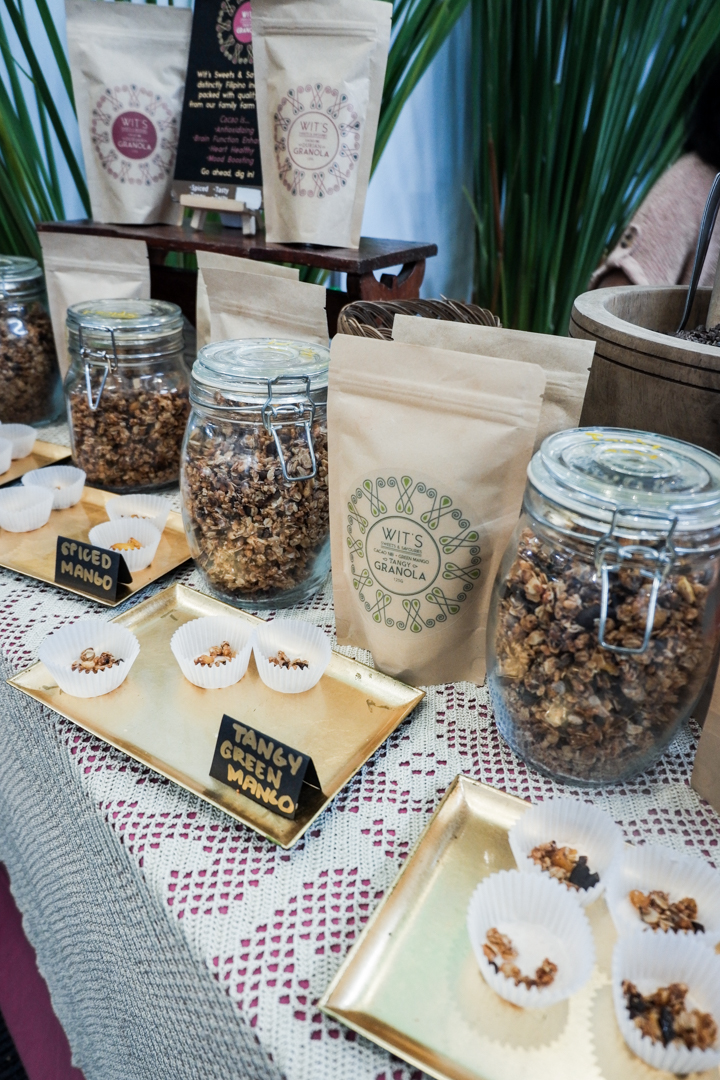 Desk-side snacking can be healthy and sustainable at the same time. Wit's Sweets and Savouries creates a variety of "Pinoy" granola, using all local ingredients. Instead of nuts, Wit's uses cacao grown in Davao. Some of their granola variants include the tangy green mango and cacao mix, a zesty ginger and cacao mix, and even a durian and cacao mix. Two versions of each flavor are available: one sweetened using brown sugar and honey, and another using coco sugar and coco syrup.

Cerana Farms Rosella Tea, Jam, and Jelly
Facebook
Where it's from: Zambales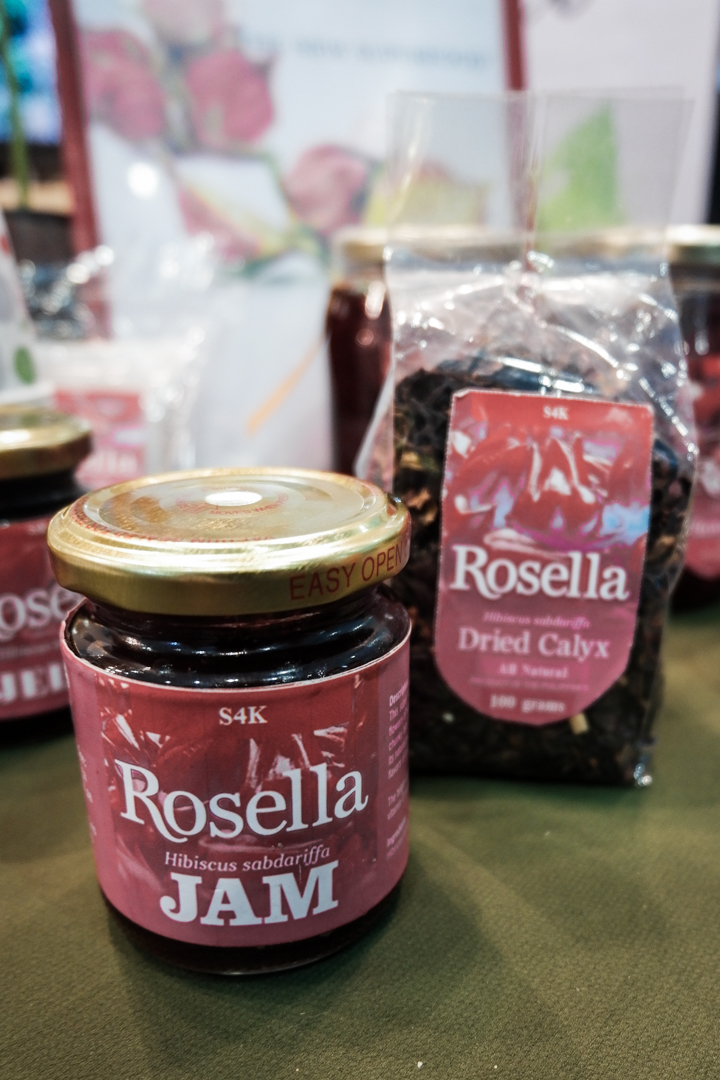 Rosella, also known as hibiscus (Hibiscus sabdariffa) is commonly used to make herbal tea. It has a tart flavor often likened to that of cranberries. The calyces can be dried to make tea, or simmering and boiling them to make jam. Rosella can help in balancing blood sugar, treating cough, and even aiding weight loss.


Brain Boost Stress Reliever
Coconut House Restaurant, Quezon City Memorial Circle
9 a.m. to 8 p.m.
0927-1223226
Facebook
Where it's from: Manila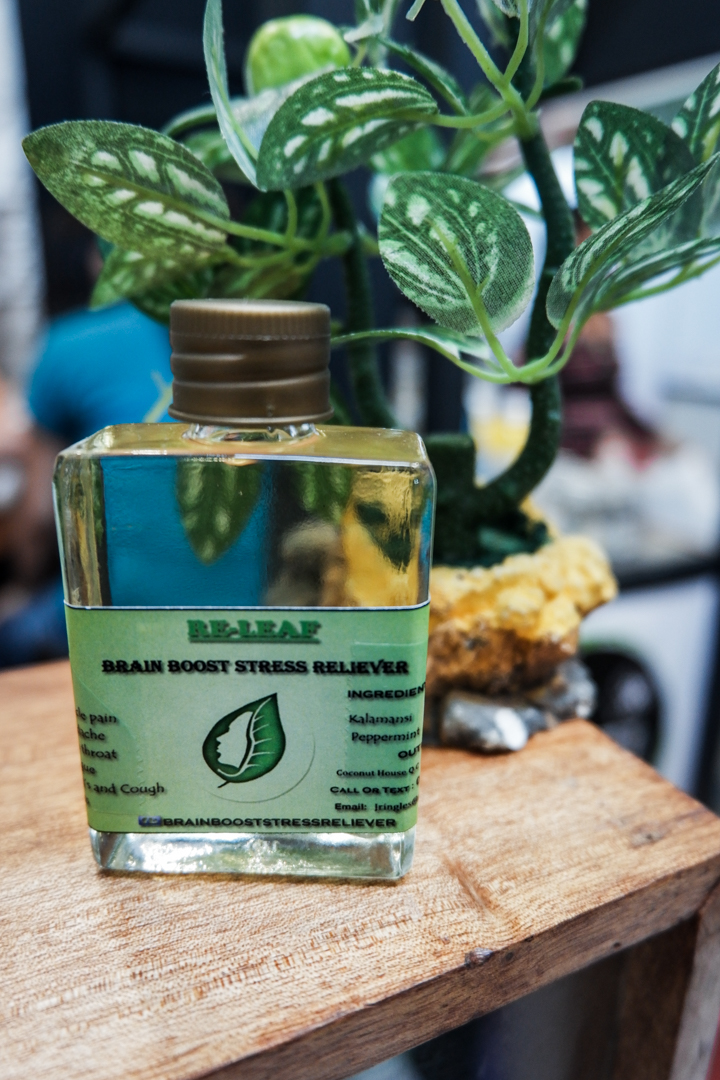 One of the quick fixes for a headache is a whiff out of a small bottle of White Flower. Re-Leaf Brain Boost Stress Reliever has come up with their own version, which is water-based and uses calamansi oil, lemongrass oil, peppermint oil, and pili/elemi oil, resulting in a cool, citrusy mixture that can be used in multiple ways. Like good ol' White Flower, you can simply inhale it or rub a small amount on your temple. A drop of this essential oil can also be mixed into your coffee, tea, or a glass of water to relieve sore throat or prevent fever.

7Grains Skinny Seasoning and Skinny Tomato Ketchup
211-0901 or 0917-8117080
@skinnycarbs
7Grains Website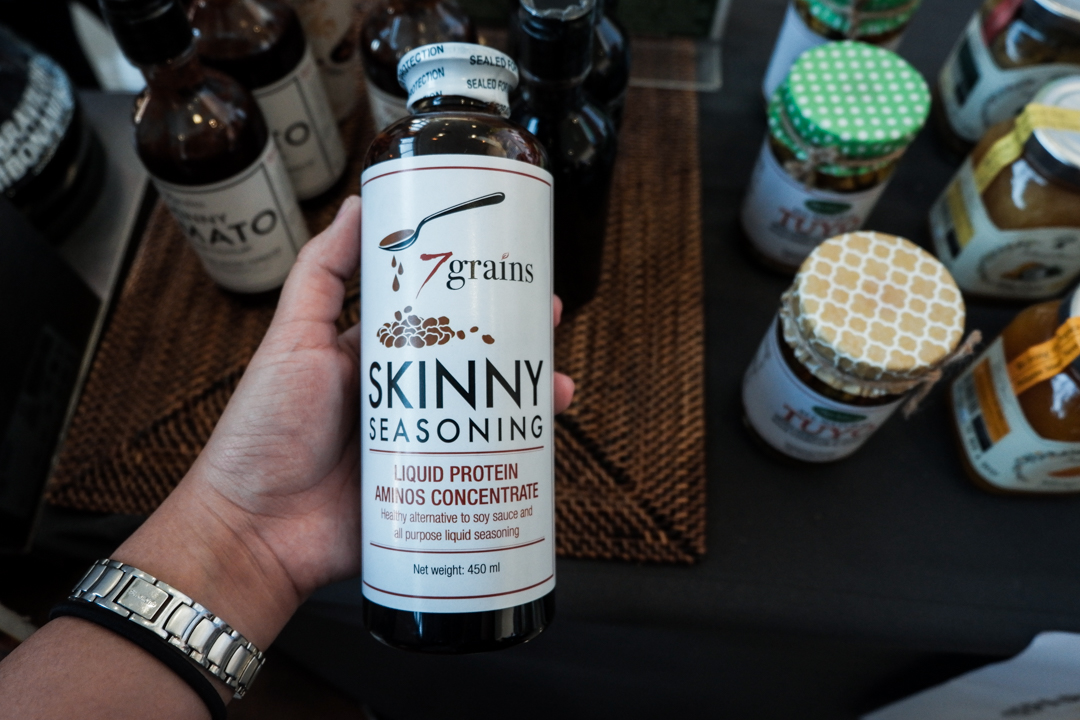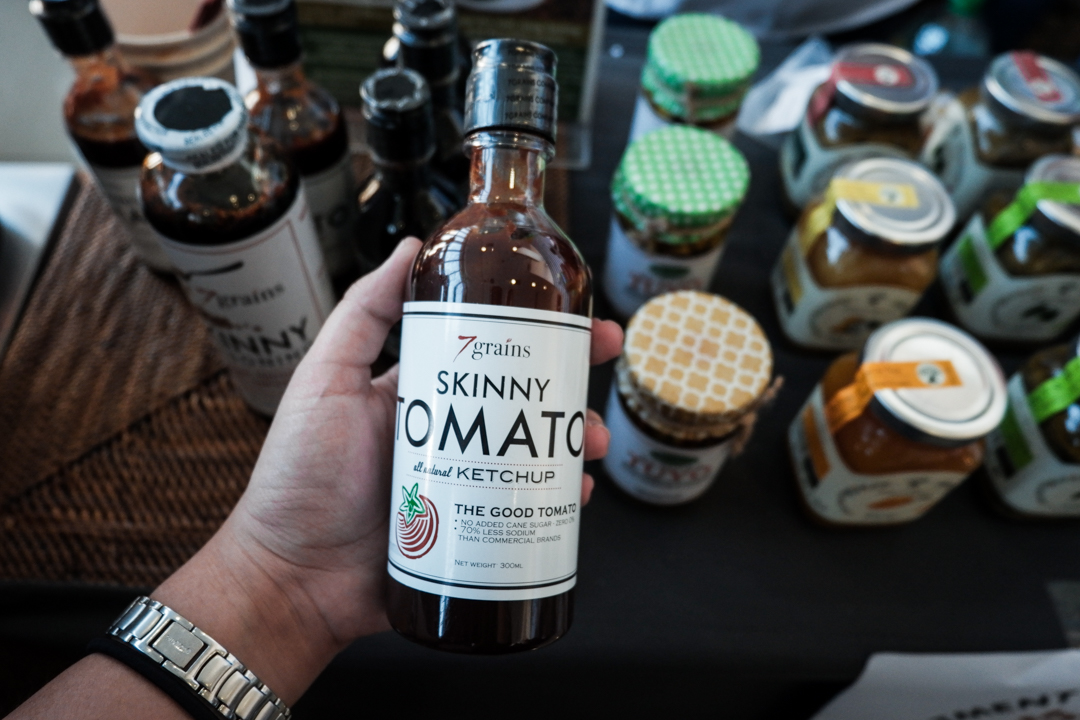 Liquid seasoning is oftentimes filled with flavor enhancers and preservatives (some would even say that that's what makes the seasoning taste good—they're joking, of course. Or so we hope.). 7Grains, known for its selection of healthy food alternatives offers counterparts for these dining table staples. Their Skinny Seasoning is made using USDA selected soybeans, which are naturally fermented. It also doesn't use salt. Meanwhile the Skinny Tomato Ketchup is made from fresh, ripe tomatoes, and sweetened with organic coconut sap sugar.

Kenzo & Kloe's Nature Farm Steak Rub, Bonggan Powder, and Chili Oil
Kenzo & Kloe's Nature Farm Website
Where it's from: Quezon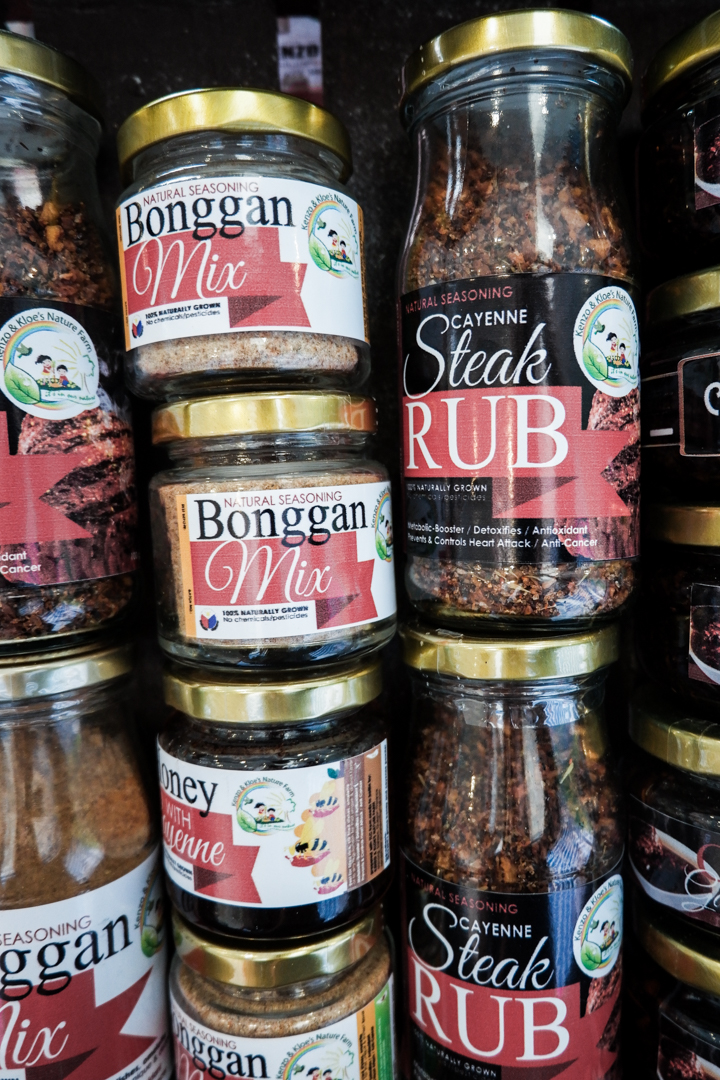 Based in Morong, Quezon, Kenzo & Kloe's Nature Farm grows fruits, vegetables, and herbs chemical-free. Aside from these, the farm also produces a variety of bottled, preservative-free products such as steak rub, bonggan powder, and chili oil. The steak rub is made using naturally grown dried cayenne, garlic, coco sugar, sea salt, and herbs.
Bonggan powder, on the other hand, adds organic umami to any dish. Considered the "best kept secret" seasoning of Bicolanos, Bonggan is a mixture of cayenne powder and ground sun-dried anchovies. It can be used to add flavor to fried rice, gata dishes, or even sauteed food.
Meanwhile, Kenzo & Kloe's Chili Oil is made by infusing coconut oil with sun-dried cayenne. It has also been cooked to add a slight smokey taste.

Ritual Tincture of Guava
2F Languages International Building, Pasay Road
11 a.m. to 8 p.m., Tuesdays to Saturdays
734-5486
@ritualph
www.ritual.ph
Where it's from: Manila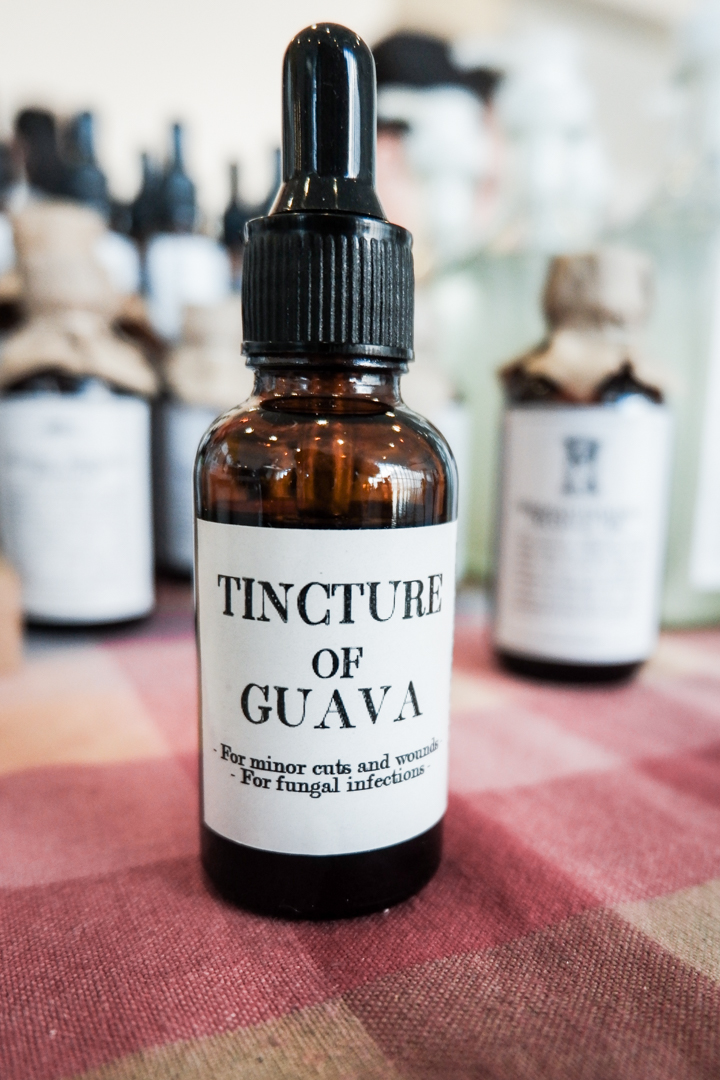 A traditional solution to all kinds of wounds, guava is rich in vitamin C and A, and is a natural antiseptic. The leaves can be crushed or boiled, and applied to the affected area on the skin to treat burns, scalds, and other wounds. Water boiled with guava leaves can also be used to clean wounds. Ritual takes this traditional healing method and turns it into something more convenient to use with their Tincture of Guava, which comes in 15ml and 30ml bottles with droppers.
TAGS: 7grains basimatsi bonggan mix brain boost stress reliever cayenne chili oil granola home remedies kenzo & kloe's nature farm kitchen witchery nolisoliph ritual rosella tea skinny seasoning skinny tomato ketchup steak rub suka pinausukan tincture of guava vinegar wit's sweets and savouries