Find traces of our rich culture in this urban space
SM Aura Premier partners with local artists to bring the ultimate art experience
Jun 10, 2017
A long-standing campaign, Art in Aura brings artworks to display images and patterns rooted from our heritage featuring local artists that generate the Filipino art scene. From multi-indigenous patterns to elaborate motifs, artist Dee Jae Pa'Este favors the bright, bold, and graphic.
Visceral, detailed, and toilsome. Street art has gained traction in the country around three to four years ago, thanks in part to Banksy, an anonymous English-based graffiti artist. Mural artist Dee Jae Pa'este's artistic impetus, though, comes from the varied cultures he's been exposed to. Before settling in Manila, Pa'este grew up in California, then lived in New York and Tokyo for a while.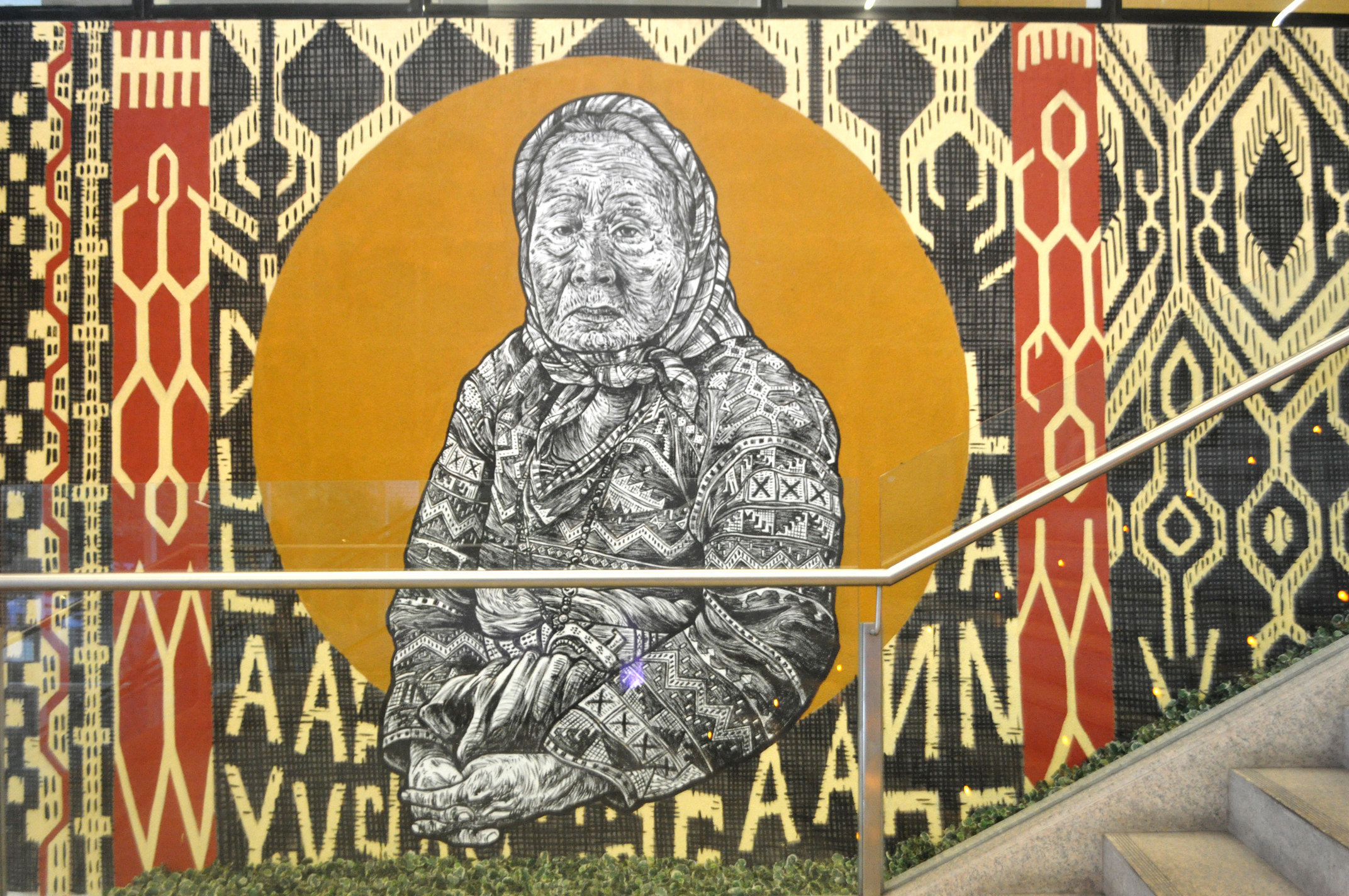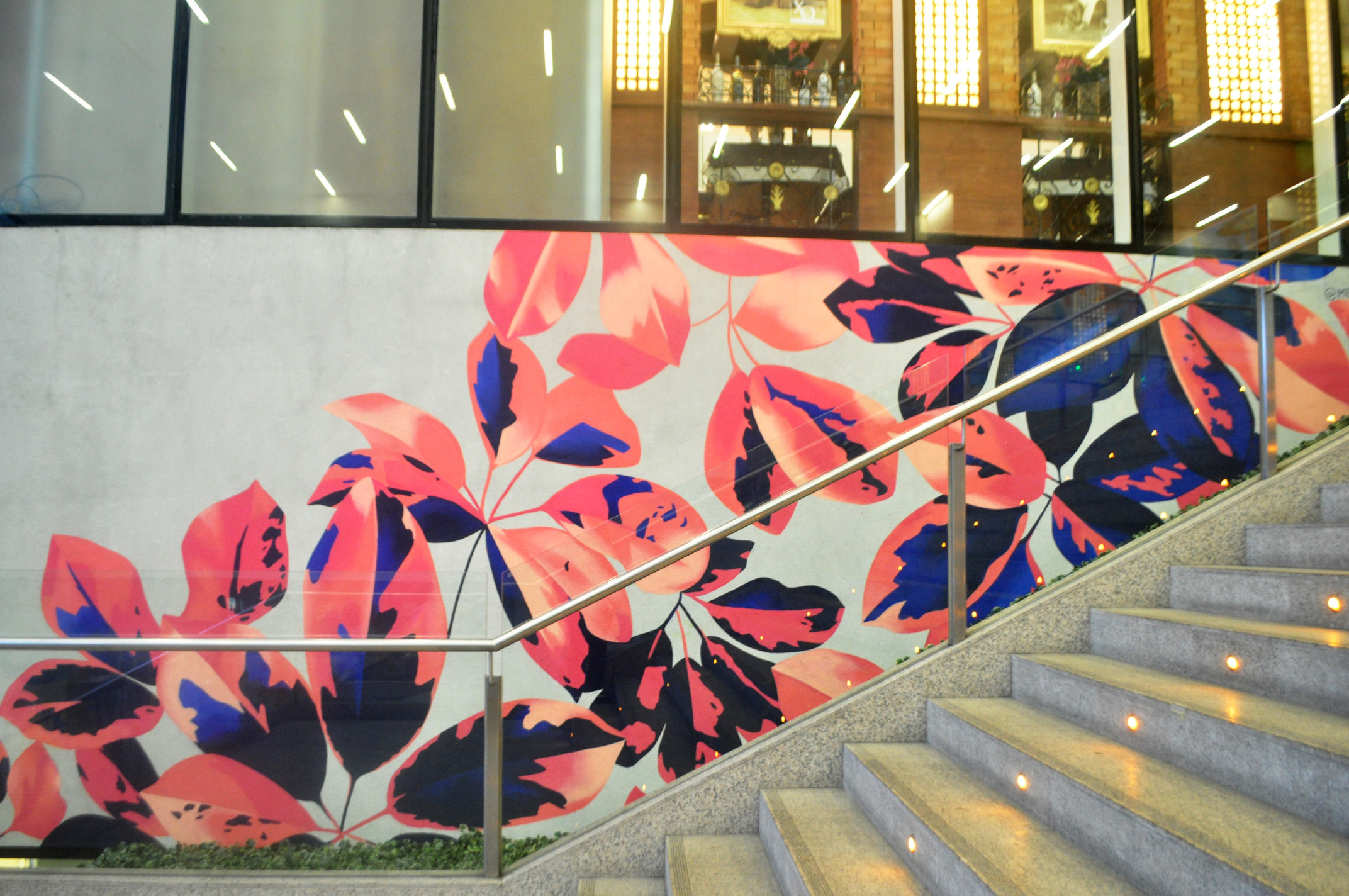 Coming home to Manila was particularly special for Pa'este. He notes the warmth of the people and the local art scene's willingness to embrace his creations. Brimming with cultural references and multi-indigenous motifs, his large-scale opuses "pay respect to those who came before us."
The collaboration between Pa'este's Kapwa Studio and SM Aura also showcases the work of local artists like Anina Rubio, Mercedez Olondriz, and Achie Oclos. Rubio's work, "Through the Cracks" located at the SM Aura Grand Staircase, features common weeds that represent Filipino qualities like resilience and adaptability. Olondriz, on the other hand, brings nature back into the urban setting with her work, "Flaura". Meanwhile, Oclos has painted National Treasures in the form of mambabatok Whang Od and T'boli weaver Lang Dulay.
SM Aura welcomes groundbreaking local artists such as Pa'este through the year-long Art in Aura. Launched last May 4 at the mall's Courtyard, Art in Aura redefines how we interact with a work by using images and patterns rooted in our heritage. "The installations we're working on [will] give you the sense of craftsmanship and intricacy that goes into the patterns and textiles native to Filipino art," he says.
With the aim of bringing art out of galleries, murals, installations, and other art pieces will be on view around SM Aura Premier throughout the year. Each month, featured artists' works will be on display as well. Renowned contemporary artist Philipp Badon led the year's line up, with his works exhibited at the Atrium last May.
Live musical performances and art workshops will also be held at Art in Aura's Weekends at the Courtyard. Find out more about the latest events and finds at SM Aura in Standard, SM Aura's official gazette. Standard is available for free on newsstands around the mall. For updates, follow SM Aura and Art in Aura on Instagram.
TAGS: art Art in Aura Dee Jae Pa'este mural sm aura