Hindy Weber's clothing line to launch its pop-up store in SM Aura
This clothing line houses biodegradable clothes
Sep 26, 2019
The trend of fast-fashion never stopped Filipino designer Hindy Weber from being different by taking the road to sustainability. 
After years of working in the retail business of making ready-to-wear clothing, Weber grew tired and instead made her own clothing that focuses on sustainability.
Last April, we featured Hindy Weber's launch of her clothing line called Hindy Weber Every.Day where we mentioned that her products are made from natural, organic, raw, and even compostable or biodegradable materials.
[READ: This daily wear line makes clothes straight from organic and compostable fabric]
Now, Hindy Weber Every.Day will have a pop-up store in SM Aura. Their introductory collection will house a clean slate of silhouettes, earthy colors and the absence of print.
Along with their biodegradable clothing line, the store will also feature reused items for its interiors like rusty old corrugated sheets for the back wall and counter, refurbished wood panels, and compressed wood board. It also has elements from their farm like dried leaves used to frame the back wall and shop window and a centerpiece made from a huge salvaged root.
According to Weber, each piece will be seasonless and free from market trends which can easily assimilate into one's wardrobe, calling it a "fashion detox."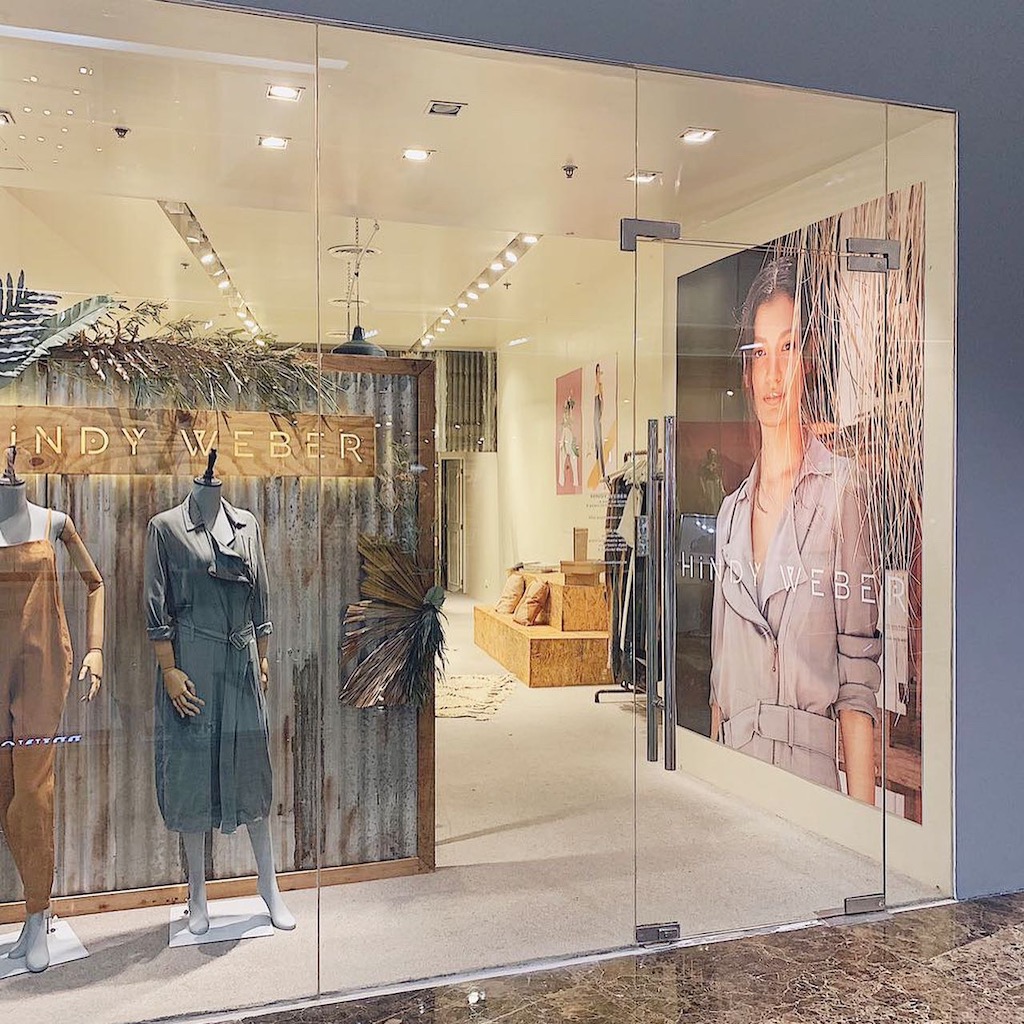 The pop-up store will open from 10 a.m. to 10 p.m. on Oct. 4 until Oct. 6. On the last day, there will be a culminating activity on making a watercolor selfie—a portrait using natural pigments and brushes on a parchment.
Other than their apparel line, they will also feature wicker bags and etched mirrors from Hindy Weber's partnership with Domesticity, Uashmama bags from Italy, Renegade Folk sandals and Pink Positives which is a line of reiki-blessed crystals and sage sticks.

Check out their website and instagram to see more of their styles.
Get more stories like by subscribing to our weekly newsletter here
Read more:
Hindy Weber now makes homeware that shares her clothing philosophy
This daily wear line makes clothes straight from organic and compostable fabric
Tela's retail line is made from Bayo's excess fabric
TAGS: biodegradable Clothes hindy weber pop-up store sm aura