I was in my sophomore year in high school when I started watching beauty and fashion gurus do clothing haul for their Youtube channels. And if you're quite familiar with how these gurus usually do their clothing haul videos, you'd usually hear lines like:
"I'm not really sure where I will use this top but I just had to get it,"
"I had to buy this sweater because of these glittery hearts, it's irresistible," or
"This cute beanie is going to be phased out next season so I'm just buying it."
Let's face it. Some of us have been guilty about purchasing an item and never really using it. These clothes are mostly left unused and even more bothersome, disposed. In fact, fashion isn't supposed to be disposable because it adds a significant amount of waste and chemical pollution to the environment. 
[READ: What is 'slow fashion' and why should you care?]
Luckily, we've been seeing the retail landscape give fashion a chance by delving into  sustainable apparel. In the country, many local brands start partnering with weaving communities to produce new garments using upcycled fabrics. 
Tela, for instance, is a new retail clothing line that focuses on style and sustainability. The owner Alyssa Lagon is the daughter of the owners of a local clothing brand, Bayo. Growing up in the business of her parents, she has seen how textile waste slowly affects the environment and thought of doing something new with these scrap fabrics.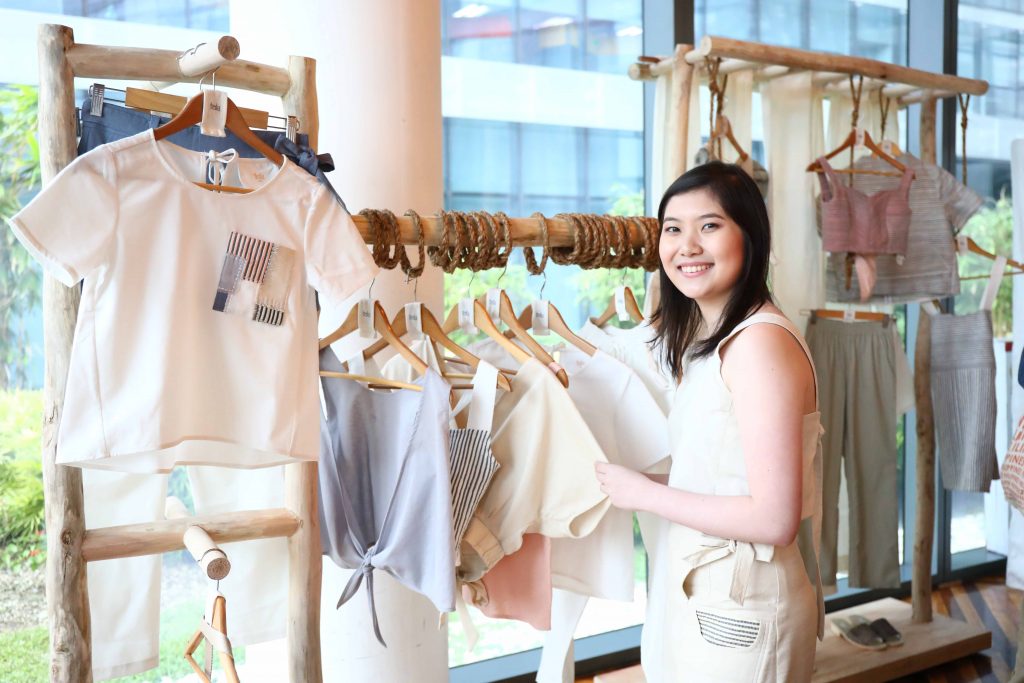 Through her family's business, Bayo Foundation, Lagon upcycles excess fabrics which are sent to local communities in Argao, Cebu for weaving. Bayo Foundation then buys back the fabric and sells it to brands like Tela. 
Lagon designed the upcycled fabric collection with muted tone colors. What's even more interesting about its pieces is that its tag can be cut and planted in soil to grow as a mint plant. She also shared how her designs are inspired by her travels in Europe.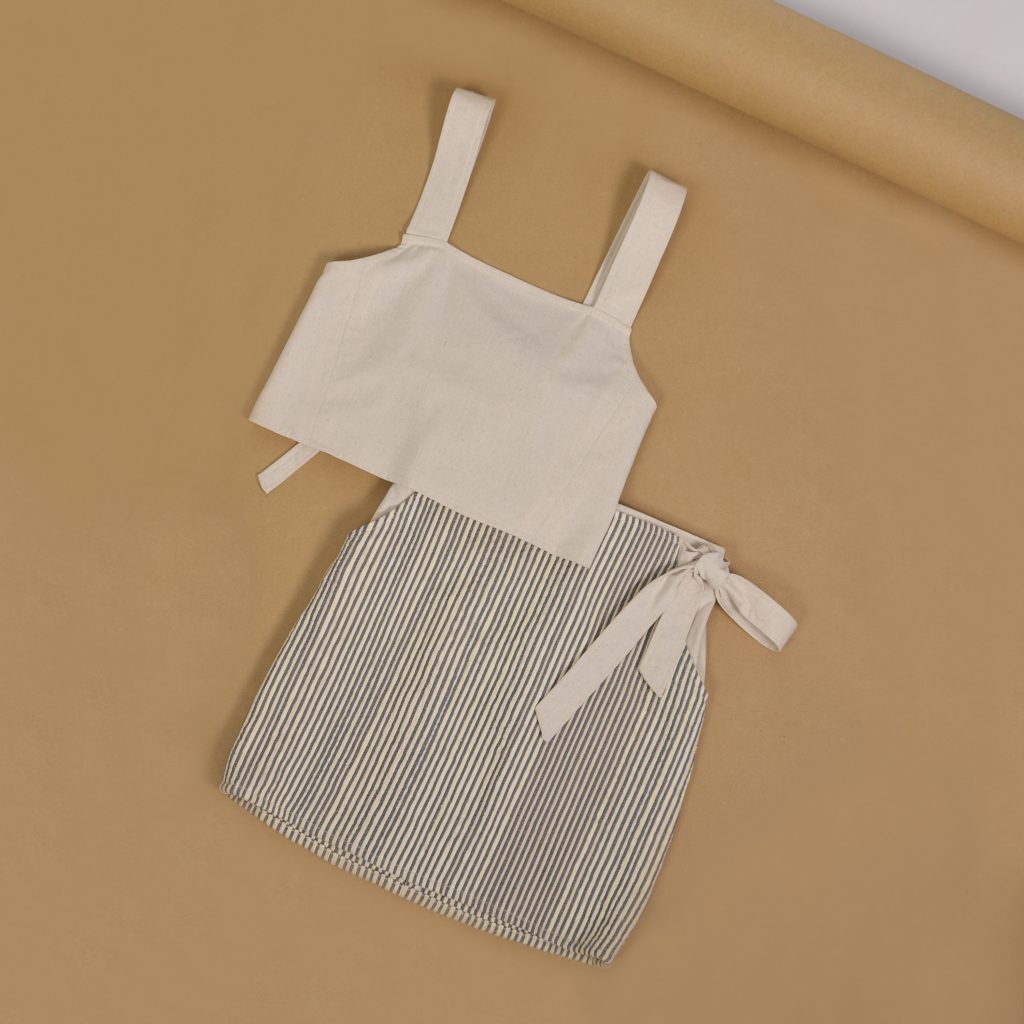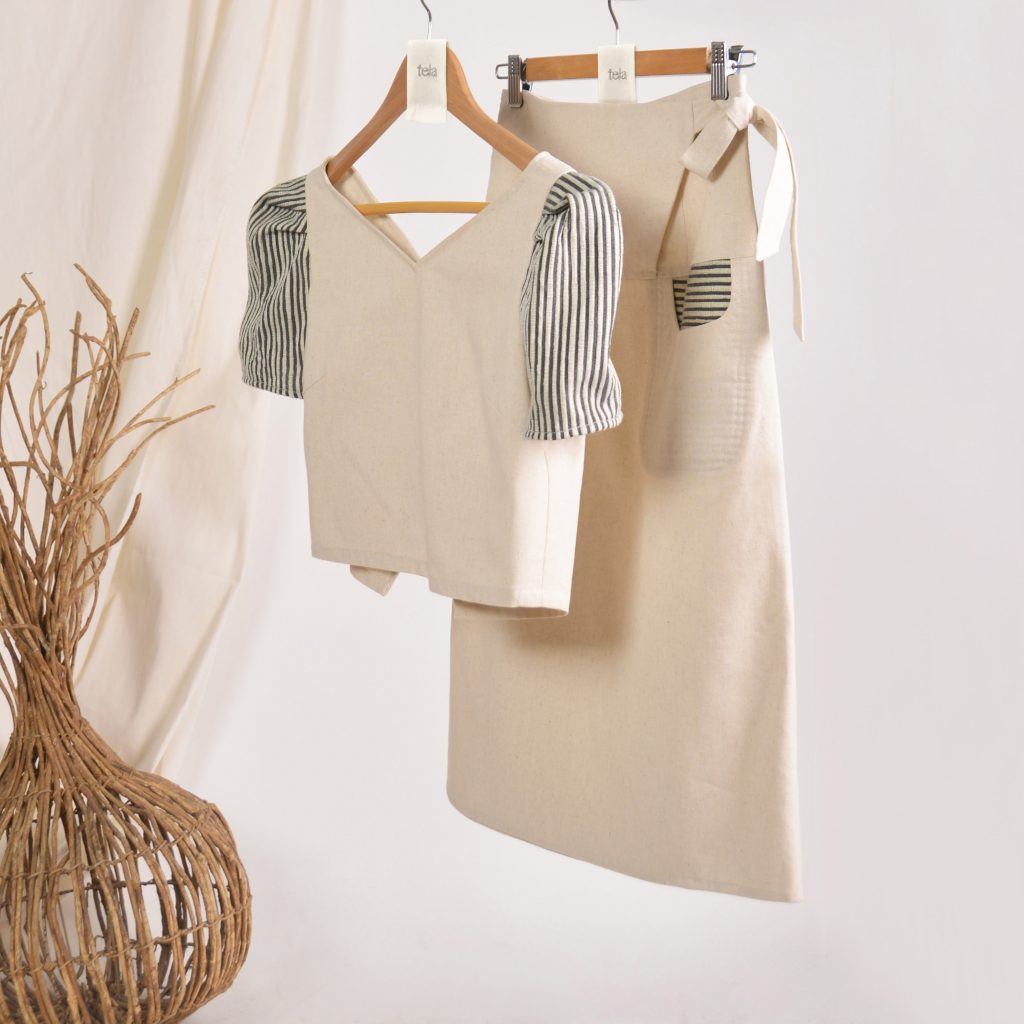 "I was only thinking about how can I be sustainable all throughout the process and so I found a way to make each part of clothing environmental-friendly, even the tags," Lagon said in an interview. 
Lagon is a 19-year-old student who is still pursuing her degree in communications technology management at the Ateneo de Manila University. She is also set to take courses in business in Paris, France.
The Tela pop-up store is open until Sept. 16 at Manila House, 8F Net Park Building, 5th Ave., Bonifacio Global City, Taguig.
Get more stories like this by subscribing to our weekly newsletter here.
Read more:
4 shops where you can buy upcycled clothes
Legalizing ukay-ukay can help save the planet
Sustainable fast-fashion is possible with these innovations
Writer: BEA NICOLE AMARILLE