Sustainable fast-fashion is possible with these innovations
Global Change Awards might be our way to eco-friendly shopping sprees
Mar 14, 2018
2018 Global Change Awards, sponsored by the philanthropic arm of Swedish fast-fashion empire H&M.
People are coming to the realization that as noble as our individual efforts are to live sustainably and support slow fashion, the burden still falls on the big companies selling us our needs every day. Us going out of our way to go zero-waste and support slow fashion is but a ripple to the tidal wave that fast-fashion empires can affect if they only chose smarter ways to create their merchandise.
Thankfully, one such company seem to have finally realized this. The philanthropic arm of Swedish fast-fashion empire H&M sponsored the 2018 Global Change Awards, "which aims to help the fashion industry shift from the standard linear model–where clothes often end up in the landfill–to a circular model, where materials can be reused or composted." One of the five innovations will get "the largest piece of a million-euro prize."
Smart Stitch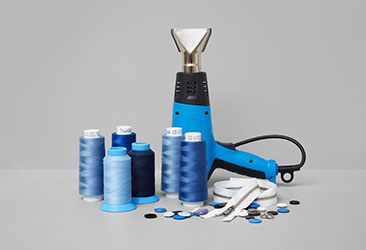 Smart Stitch is a thread that dissolves at a high temperature, making zippers and buttons easier to remove. This simplifies the recycling process of clothes. When used in seams, Smart Stitch also makes it easier to take apart whole pieces of fabric, making it easier to use them over and over. This cuts on the need to produce fabric from scratch.
Crop-A-Porter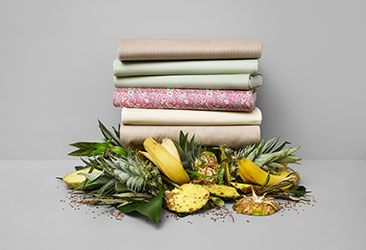 This little invention takes crop waste like oil-seed flax, sugarcanes, bananas, and pineapples and turns them into biofiber. This eliminates the burning process that the crop wastes usually undergo, reducing the production of carbon dioxide and methane gas. This also gives additional income to the farmers. Not to mention, the fabric made from biofiber is biodegradable.
Algae Apparel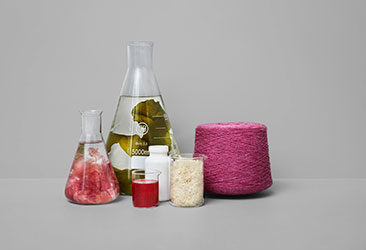 Algae Apparel offers a solution to the problematic water use and pollution in the production of natural fibers and dyeing of textiles. This innovation turns the renewable and biodegradable resource that is algae into biofiber and environmentally friendly dye. As a bonus, these fabrics made from algae release anti-oxidants, vitamins, and other nutrients that are good for your skin.
The Regenerator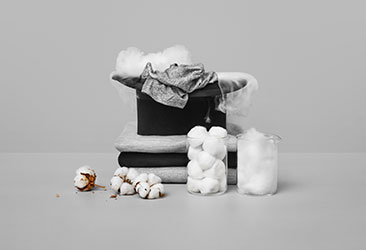 The Regenerator aims to make recycling clothes easier by using an earth-friendly chemical that gently separates cotton and polyester blends. The separated material can then be used to make new fabrics, reducing the need to grow more fibers.
Fungi Fashion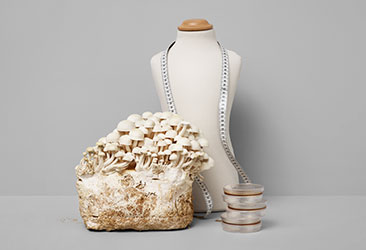 Fungi Fashion combines 3D printing and biofiber made out of mycelium or mushroom roots to create customized clothes that don't need to be cut or sewn. Once the garment's worn out, you can just let it decompose in your backyard.
Which innovation impressed you the most? You can vote for them on Global Change Award's website.          
Photos courtesy of Fastcompany.com and HMFoundation.com
Read more: 
What is 'slow fashion' and why should you care?
We're all making bad fashion choices
This OFW-turned-fashion designer made couture upcycled gowns in Hong Kong
Meet the girl who makes leather with bacteria
Sustainability is a long-term affair for these athleisure brands
Read more by Anthea Reyes:
Wanna sparkle? Biodegradable glitter is now a thing
Who's really responsible for all this Fake News?
Your modern flower meaning guide
TAGS: fashion fast fashion fixture Global Change Award H&M nolisoli