Bucket hats are my favorite head accessories. They offer full 360-degree protection from the sun with its all-throughout brim. And they are generally forgiving after wear—no hat hair whatsoever. 
Another reason why I gravitate towards this kind of hat is that my head size (yes, it's a thing) is on the wider side and bucket hats, especially ones with bigger brims, make it appear smaller. Not to mention, bucket hats can easily be converted into a clutch if it doesn't come with straps or a sling bag if it does (here's an actual bucket hat bag complete with a zip, if you don't believe me).
Glorious Dias' Jodinand Aguillon gets this, though his love for bucket hats stems more from its ability to hide bad haircuts.
For the vintage concept's first release for 2022, Aguillon revisits the utilitarian hat silhouette but, as usual, with a sustainability approach. It's made using Glorious Dias' signature style of reworking vintage textiles and deadstock tela, including quilts, embroidery, and weaves.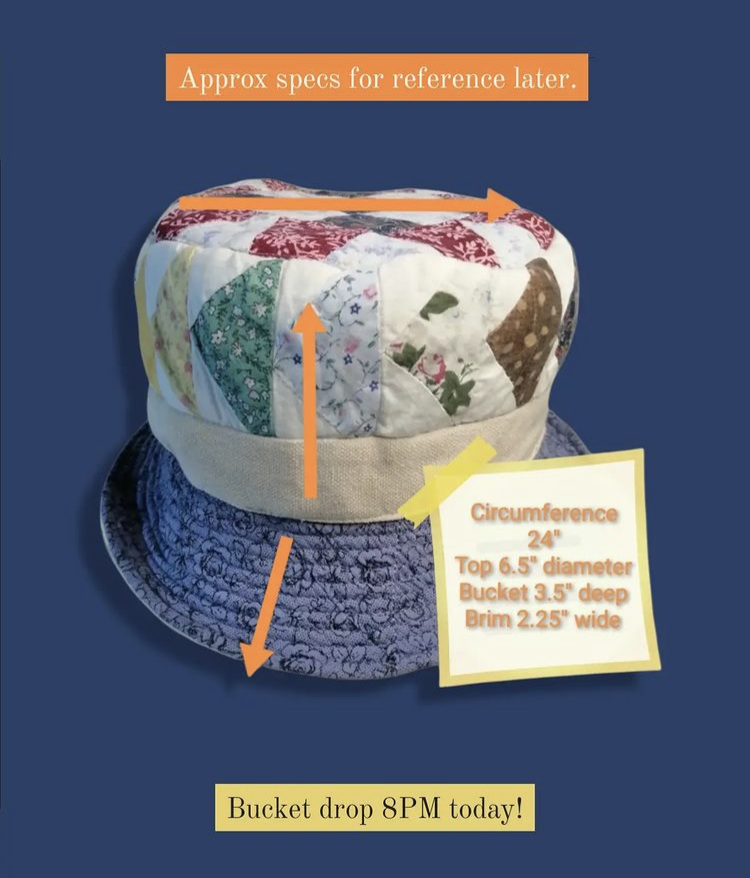 The bucket hats will drop tonight, Jan. 25, at 8 p.m. on Glorious Dias' website. While inspired by bad haircuts, the hat with a 2.25-inch-wide rim, 24-inch circumference, and 3.5-inch depth is also constructed with big-head people like me in mind.
These are produced in limited quantities so best to set your alarms.