Gian Romano claims he's nicer now. "I don't just open my mouth, letting out the B-word, the S-word, the C-word, the P.I.s," he says. "I've realized it's wasted time and energy, dwelling on unpleasant people and circumstances when I could be doing other things."
It's a benefit of growing older. While crow's feet is a fear—revealed humorously, hands patting the outer corners of his eyes—the 33-year-old enjoys being a veteran of sorts in the fashion industry with all the wisdom age entails. "Of sorts" is a valid qualifier, as despite being a full-time designer for nearly 14 years, something in him remains maddeningly elusive; unlike his peers, Romano has never presented at Fashion Week, isn't part of any designers' association, and generally is not a visible figure in the scene. Much like sightings of Bigfoot, his forays into the public eye are few and far between, just enough to remind people that there's more to Philippine fashion than the usual suspects. Yet his name and growing design legacy endure, testament to how brilliance is still a weighty currency in the face of hype and social pleasantness.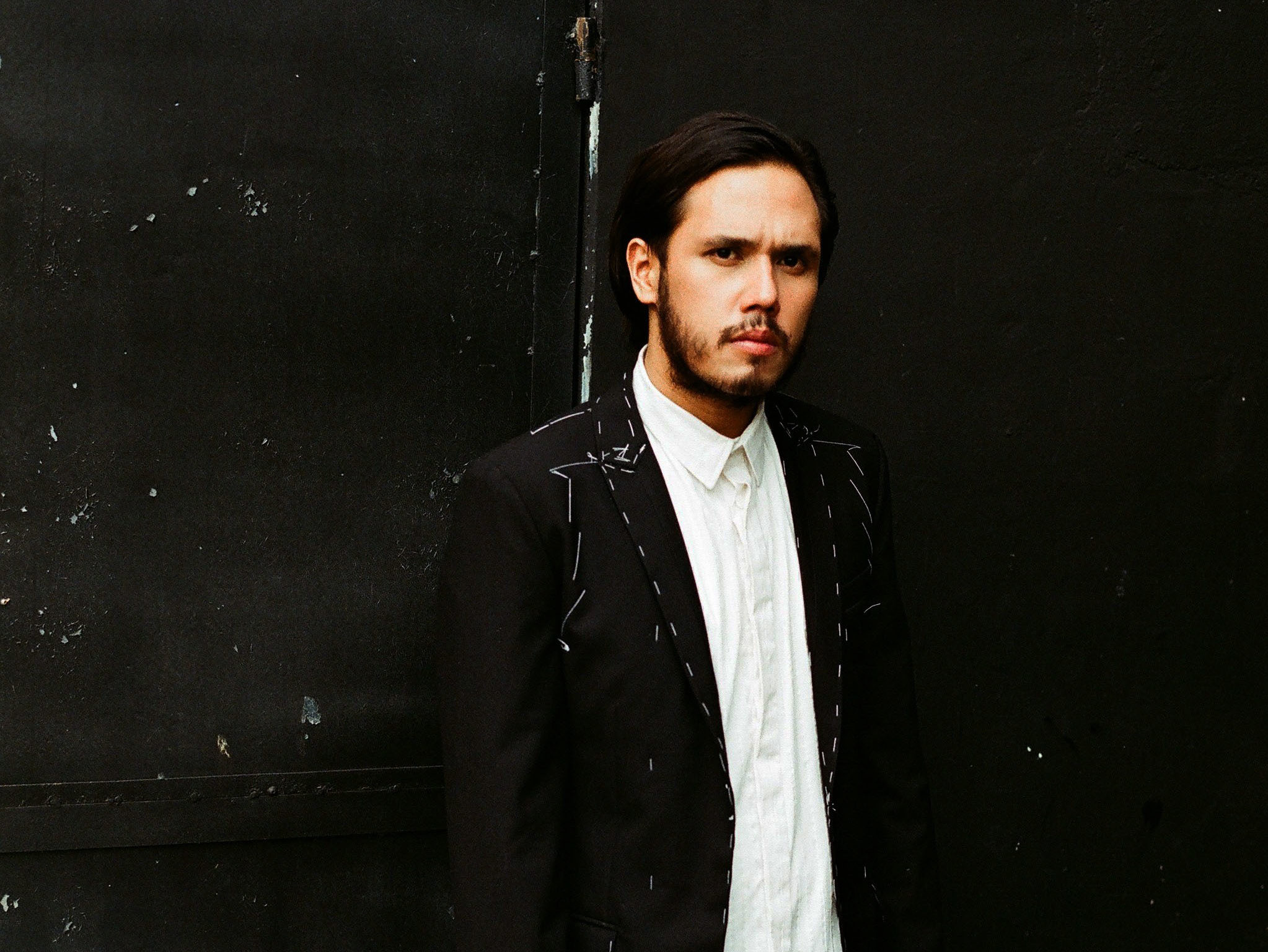 There's also the persona tacked on to him, something he rarely bothers to address: that of a dark, rough-edged figure people have to be wary around lest they earn the brunt of his wrath. Romano's known to be blunt: fast to give his succinct opinions, not-so-fast with making friends. Together with the brooding visage, the thick mane of hair, and the predilection for blacks and grays, there's little needed to convince the public that the legend surrounding him is true to life.
Romano now confirms, clarifies, and even reveals heretofore unknown facets of his life: that his Malate studio smells like cupcakes with his baking, that he can nurture plants from seeds to full bloom in his tiny garden at home. "I have a green thumb, I can cook, bake, sew—pwede nang homemaker," he jokes. There is light within this dark enigma. Only a few are allowed to bask in it.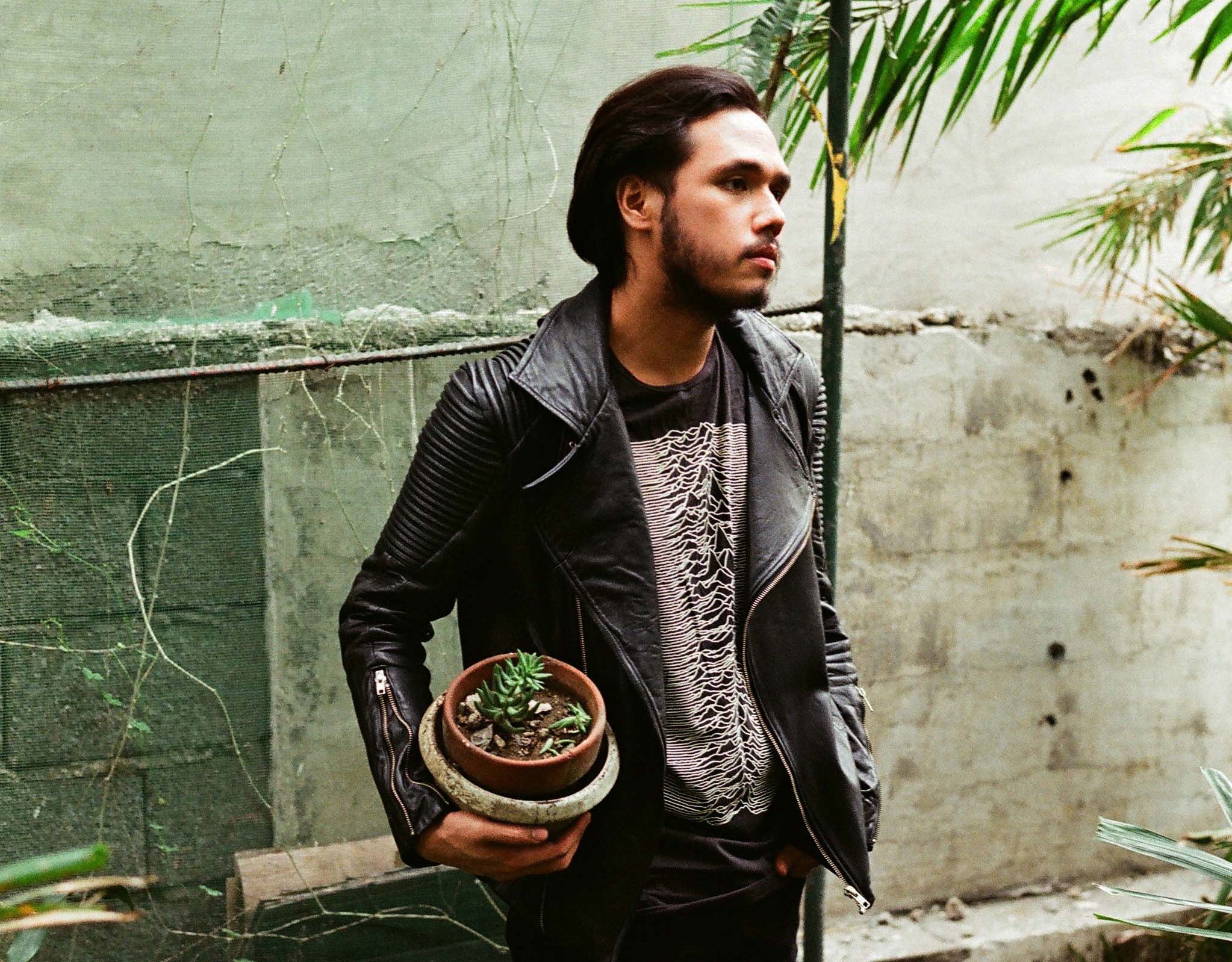 You're rough around the edges—is that a fair assumption?
I think so. I don't sugarcoat things, and with the lifestyle people think I have, with the people I associate myself, "rough-edged" is a word that comes to mind. I used to be very shy growing up in the province. Only when I was abroad did I realize I've nothing to lose by saying what I want to say. A lot of people may not like you for being open, but they'd respect you more. They'd also know you're easy to talk to because you don't beat around the bush.
Part of the industry, though, is the social game.
Yes, a lot of people like to be liked. It's not about being sweet but about being a person others would want to meet. Now, I'm a good judge of character; it may be douche-y but sometimes, I meet people and think, "No, I don't want us to be friends." Before, I'd give someone the benefit of the doubt yet in the end, they screwed me up. I eventually learned to trust my instincts. Some may find that rude or mayabang, but mayabang is bragging about what you've done. It's not being selective of the company you keep.
Are you back in Manila for good?
The thing is, I'm in and out of the country. People just assume I live abroad.
What's next for you, then?
I've always wanted to do RTW, but it's not the right time yet. It's definitely in the plans, though. RTW is appealing to me: I make the clothes, display them, people send in their orders, I send the clothes to them—business done. I don't need to talk to every single customer who goes to the store.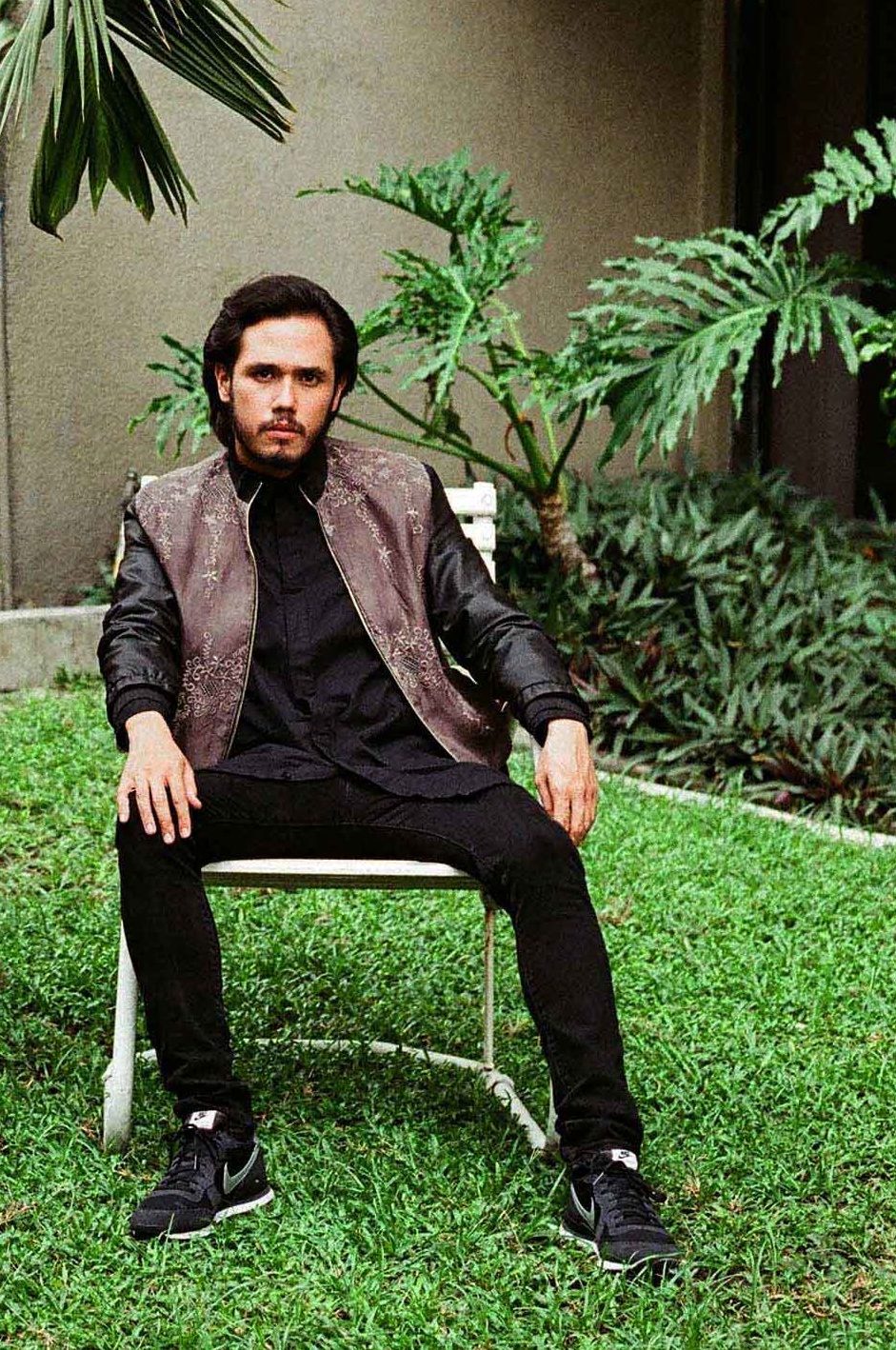 [blockquote author="Gian Romano" pull="center"] They compare designer with fast fashion, and think Zara's the ultimate, which is sad. [/blockquote]
Are you still selling in Singapore?
I stopped because one, Black Market, the store that stocked me, ceased operations six months ago. But even before that, I'd stopped because I wanted to focus on my brand. It also came to a point where doing RTW became stagnant; I had to stop first and re-think. It's still a question in my head where I want to bring the brand next, though, as this whole customer-to-customer thing is so stressful.
Will we be seeing the usual "darkness" ascribed to you?
People always associate me with the dark arts.
Is it tiring to hear that?
No, it's funny, but I don't take it seriously. Just because I like working with black and dark colors doesn't mean maitim ang budhi ko. I guess no one does it here so people associate me more with that aesthetic.
So what about this new collection?
It's from an idea I've had for a long time. A couple of years ago, I was with designer Martin Bautista, shopping for fabrics. I pointed out a fabric to him—I won't say what but it'll be very prominent in the show—and said, "I'd really like to make a collection out of that." He's like, "Are you serious?" It's a material so romantic, so soft, nobody would think I'd work with it since people associate me with leather and black. It's what you do with the fabric that matters, though. I've had this idea for so long but it's only now that I know how to do it. The collection will be a play of textures, though I'll still be playing with the whole dark thing. Abangan niyo na lang. It's always hard for me to explain when people ask, "What's your aesthetic?" The people who'll see the clothes will answer that.
Has designing always been a drawn-out process for you?
Yes. I've learned that while I may have many ideas, it's more important to edit. It's the same with life: through the years, I've learned to edit people out. In a way, collections are more complicated than dealing with personalities—though they're complicated too. Some ideas sound good at first, but I have to know how to put out the right things at the right time. I nurture ideas, culture them so they become bigger in the end.
I always ask, what's next? There's a certain discipline in design that you can exceed at times, but you can only go so far before it ends looking f*cked up, you know? There's the challenge for me to push forward, but my design and creative processes have always been slow. I don't like putting out a new collection from season to season, year to year. That makes no sense. I'll just burn myself out.
How does that work for business?
In terms of visibility, I've always relied on print, making friends with editors. I also rely on having the right people wearing my clothes. That elusiveness people always ascribe to me, I don't know how it came about but it started after I got back from New York and London. People would say my stuff is so expensive, yet nobody even asks me how much it costs to have something made. Namimili din daw ako ng customer. Yes, at times, because I can't accommodate everyone. There are also people I don't want to work with. It may be bad for business, but I can't create something that will make you feel good if I don't think it'd be a great fit for us to work together. If I force it, you'd just come back complaining.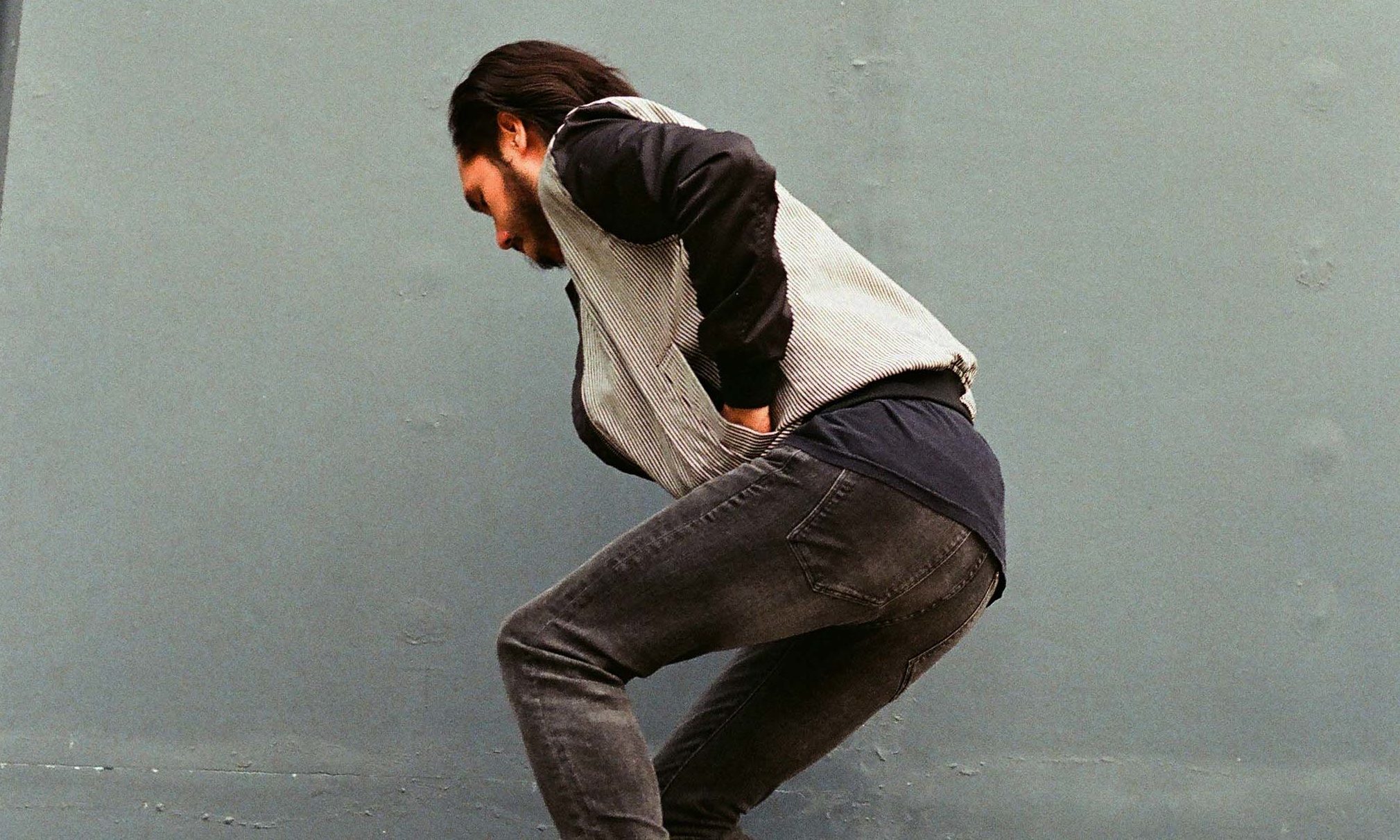 What kind of client do you turn away?
[Deciding that] is instinctive. It's common here for acquaintances to approach and say, "Hey, yung jacket ko, ha?" You haven't even called me, b*tch! Is that their polite way to say "hi" or a way to make me feel good? Because honestly, it's annoying and insulting. Those are people I'd never want to work with. There are also clients who complain and complain—some folks are just born scammers, I guess. They come in, thinking they can get away with things. I don't deal with those, though. I prefer clients referred by friends and people I know.
So is your stuff expensive?
I think my pricing is fair, it fits the product. How much does it cost to have a designer cocktail dress—around P15,000 to 20,000, right? How many times would you wear that? Twice, so people won't think paulit-ulit 'yung  damit mo. A jacket by me is a little less than that—and you can wear it a gazillion times. I've also had clients coming in wanting a suit. I give them a price, then they say, "Ganito sa Zara." Okay, do the math: a shirt there is P2,500. A jacket, P6,000. Trousers, P3,000. Vest, P2,500. That's P14,000, and they're not made to measure. They have be altered, which starts at P300. Mine is less than P20,000, and the suit is made to fit you. People don't think from that perspective, of designer items as investments. They compare designer with fast fashion, and think Zara's the ultimate, which is sad.
Given all that, what has kept you in the game?
My work. I've always been focused on what I do and what I want to do. I'm not concerned with what people think of me, if they'd love what I do. I've been told, "You don't belong here." Well, I was born here so I have the right to be here, okay? But then again, if it's not here for me, it'll be somewhere else. It's true I'm more accepted abroad—that's fine. What's more important is that the people I admire like me. I don't need a thousand admirers; it's a matter of taste, anyway, and most people's tastes here are different from mine. I have a very niche market, yes, but I'm happy most of the people I respect give me the same respect.
Writer: SEPTEMBER GRACE MAHINO
PHOTOGRAPHY RALPH MENDOZA