You deserve a post-work nightcap at Common Table
Grab some beer battered mahi-mahi and chips at Salcedo's newest gastropub
info
Common Table

Gastropub

11 a.m. to 3 p.m., 4 p.m. to 11 p.m. Mondays to Thursdays, 11 a.m. to 3 p.m., 4 p.m. to 12 a.m. Fridays and Saturdays

5410185

₱

P1,200 for two people (approx.)
There are healthier ways other than hitting the bottle to relax after a stressful day at work, but none that'll really take the edge off quite as well as a good beer and nicer-than-usual meal for yourself and Common Table is just the place to hit up for that very same self-loving purpose.
Common Table's industrial inspired interiors evokes a criminally laid back and rustic ambiance that is hard not to relax into. The minimal and industrial design theme was inspired by a bar that chef Ian and his wife stumbled upon in Vietnam that had a lot of the key elements that the gastropub has: an abundance of iron beams and fixtures coupled with wooden booths and exposed Edison bulbs.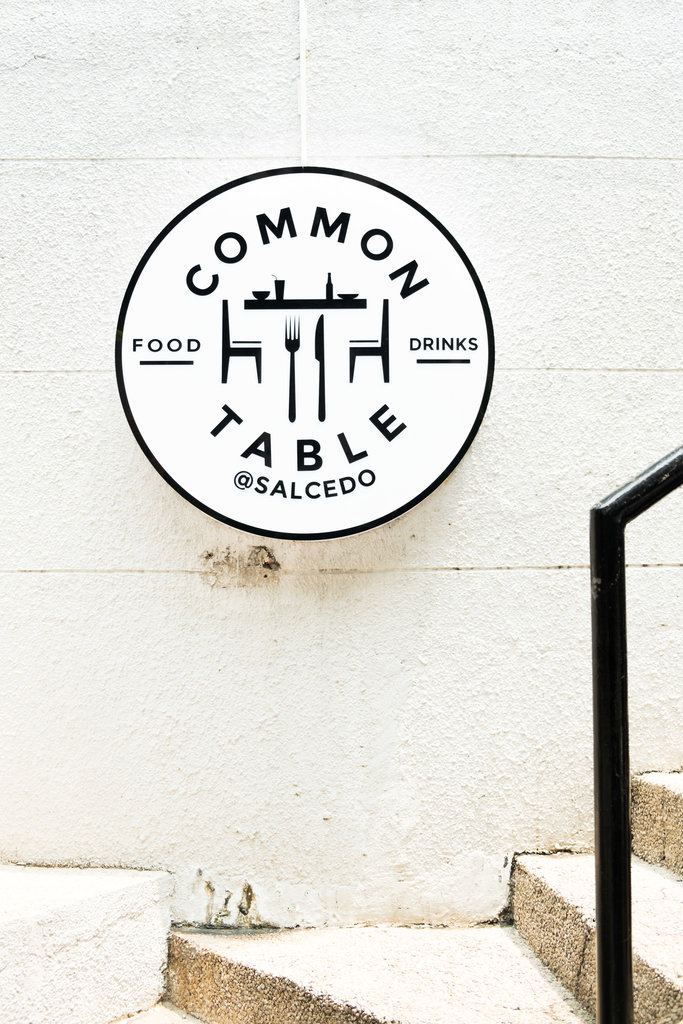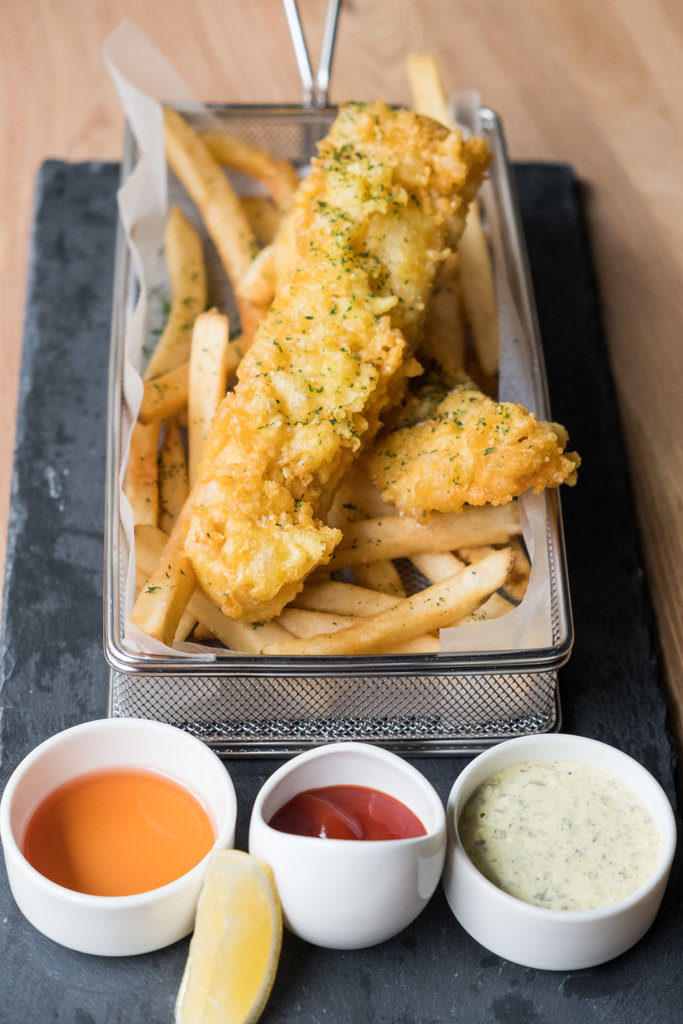 After chef and co-owner Ian Padilla and his partners saw the need for a gastropub in Salcedo, an establishment that serves high-quality restaurant food at affordable prices with the casual dining experience of a pub, they came up with Common Table. Bearing upscale comfort food and a bar with "awesome cocktails, craft beers and a great wine list," chef Ian emphasized that Common Table was particularly made with the Salcedo business crowd and residents in mind.
Classically trained in French cuisine with two French fine dining restaurants under his belt, chef Ian wanted to explore and showcase his cooking beyond the traditions of French cuisine. Though primarily a gastropub with an emphasis on bar food, Common Table also has a lunch and dinner menu that is composed of plenty of comfort food that is elevated with a gourmet spin.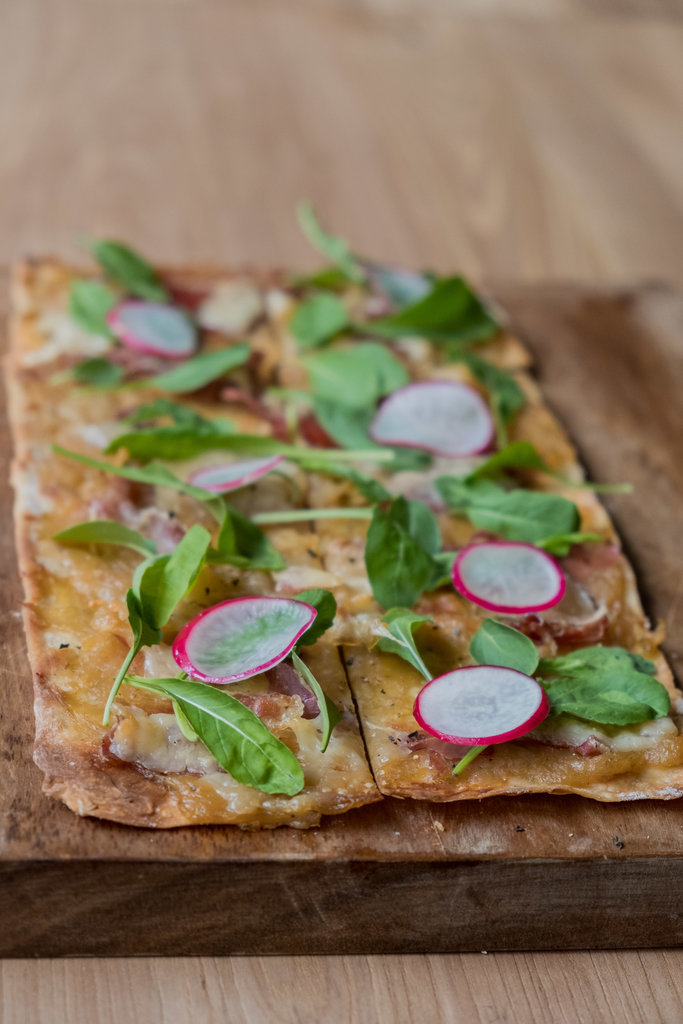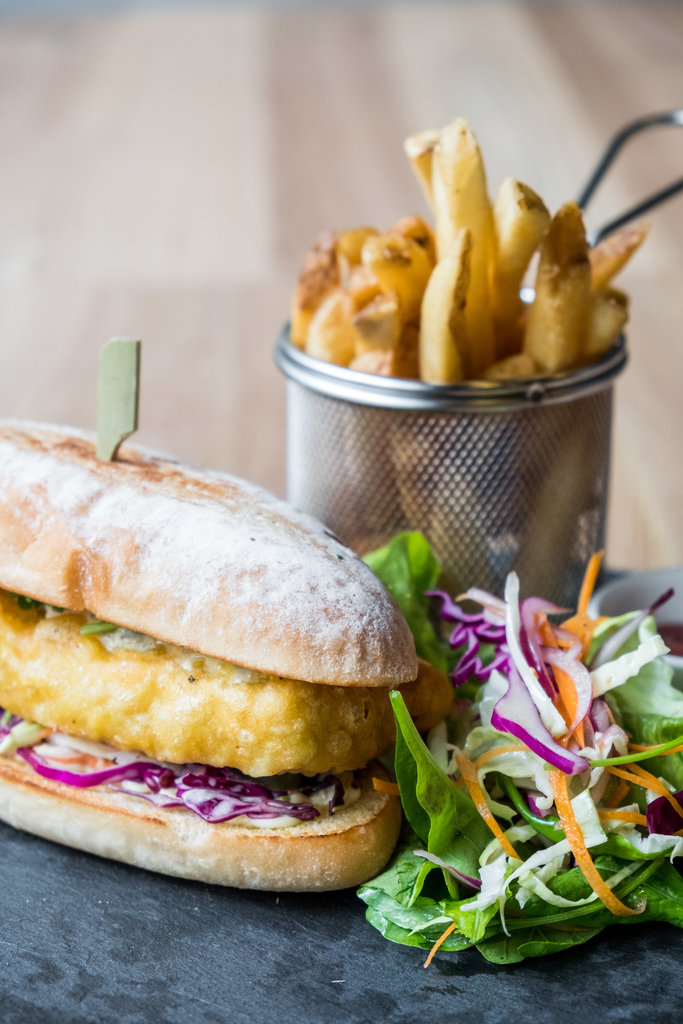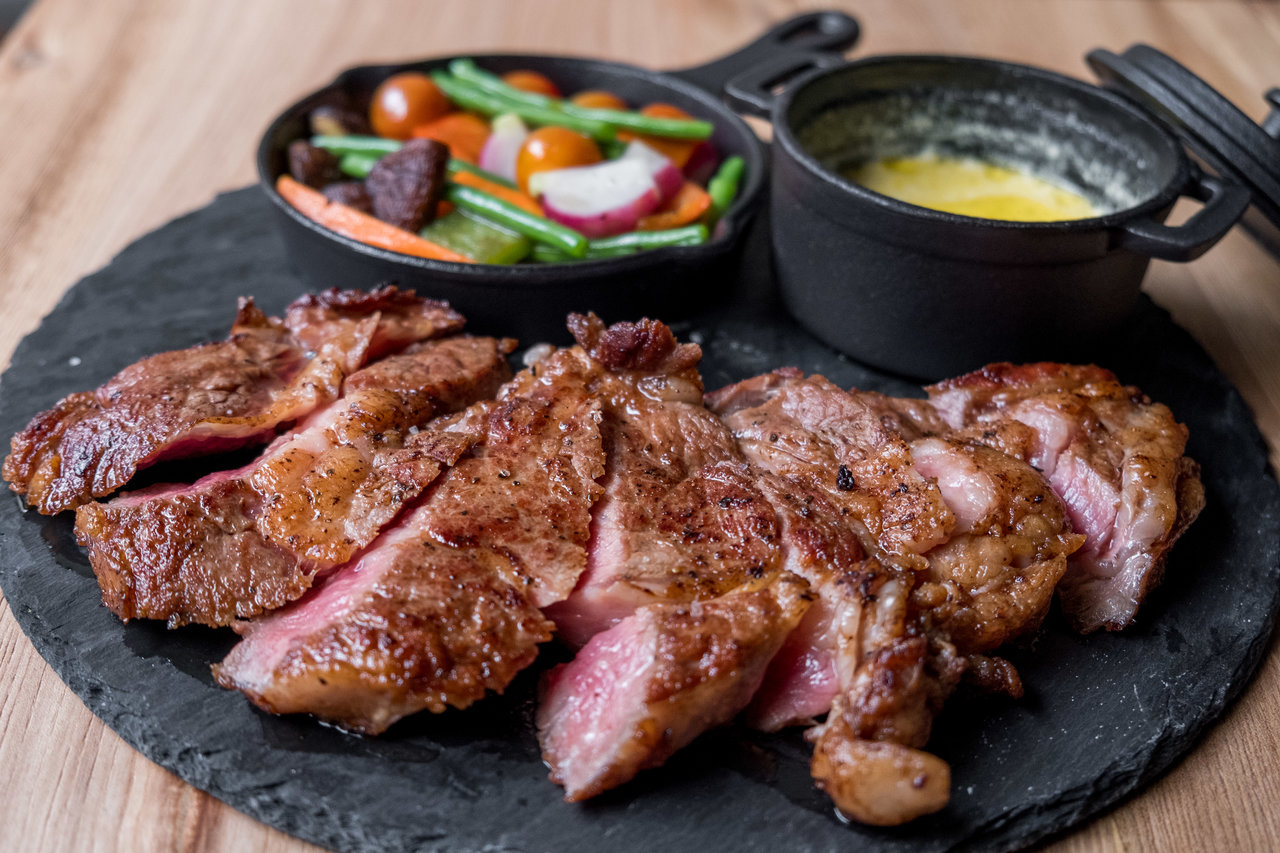 If you're looking for bar snacks or relatively lighter fare, we recommend the beef sliders and oyster tempura. The perfectly bite-sized trio of beef sliders are made with 100% U.S.D.A. house grind beef, aged cheddar and caramelized onions and would be an ideal appetizer to share. For those who've never mustered up enough courage to try the classic pairing of raw oysters and beer because of the notorious taste of the sea and jelly-like consistency of fresh oysters, the oyster tempura is your best bet. Each shell is topped with deep fried oysters, radish soy and flying fish roe that would go down well with a beer (or two).
For something more substantial, try the beer battered fish and chips or the fried fish slider. While sole is the usual go-to fish for most establishments with fish and chips on the menu, chef Ian opted for locally and sustainably sourced mahi-mahi that is coated with India pale ale batter with tartar sauce and perfectly crisp fries on the side. The fried fish slider is another dish on the menu that highlights the dense and flakey texture of mahi-mahi, topped with house slaw and jalapeños, cilantro and mango caper aioli.  Both items, under the "deep fried goodness" category on the menu definitely satiate that greasy food craving most people get inundated with while drinking.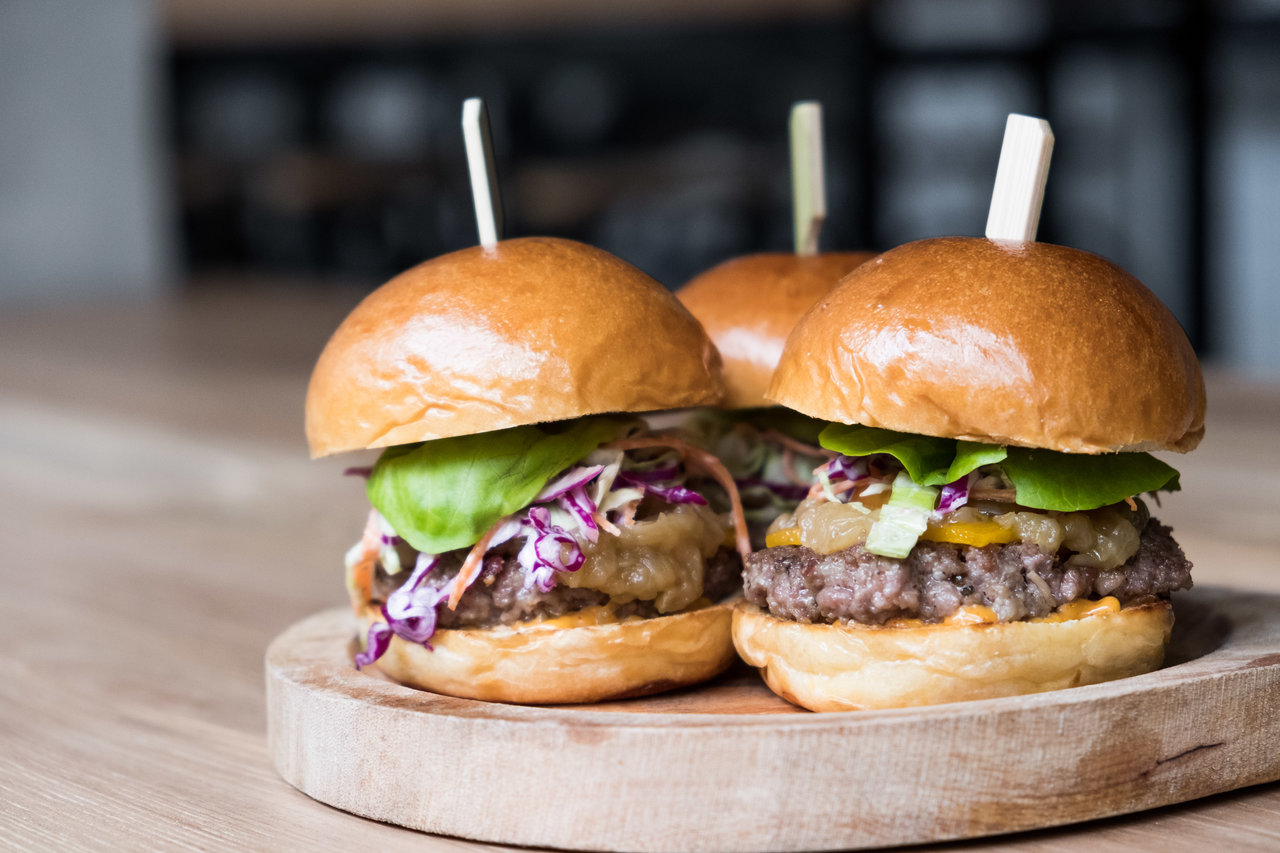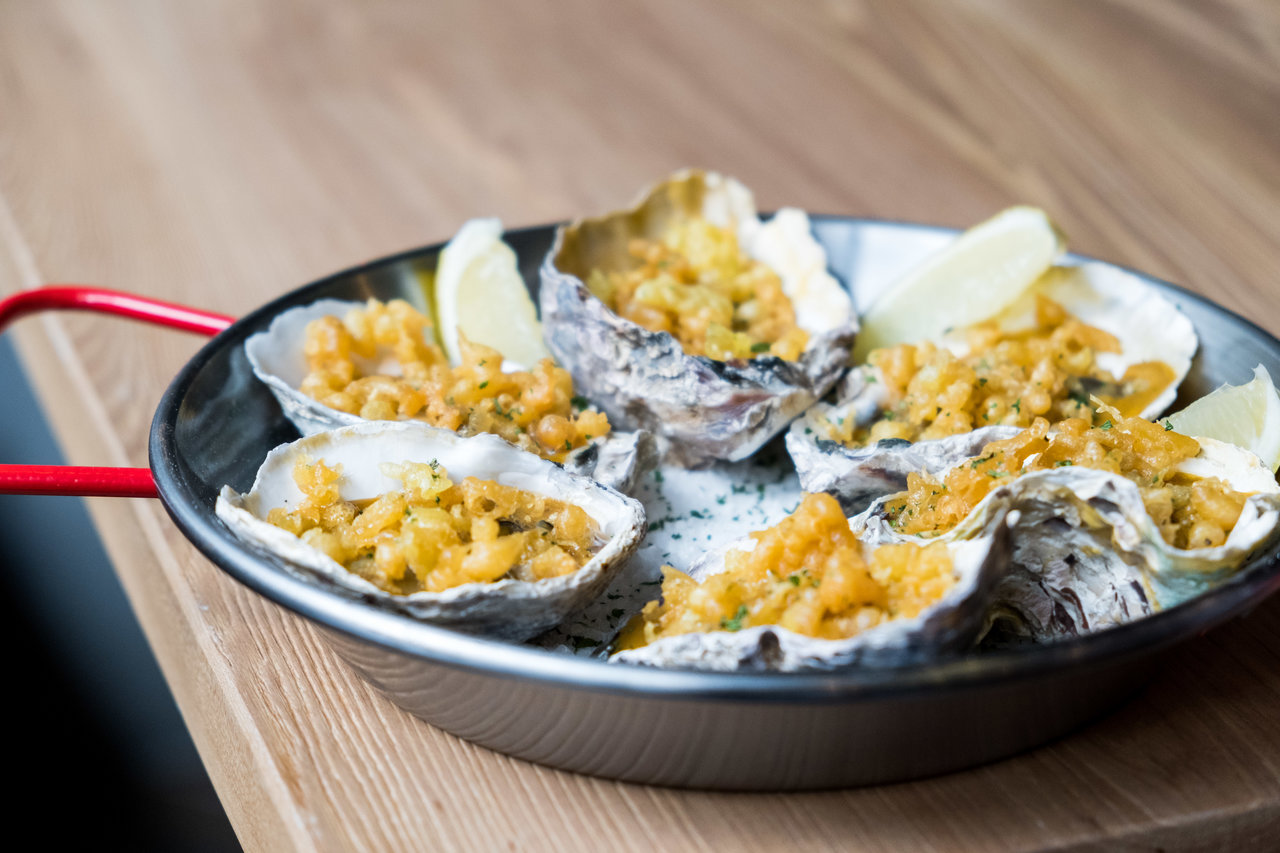 Among the already exceptional line-up of dishes, the standout item was the U.S.D.A. ribeye steak with roasted vegetables, kimchi compound butter and a provolone cheese dip. Inspired by the Korean B.B.Q. staple combination of galbi and mozzarella cheese, the ribeye steak's tender texture glazed with kimchi butter and the provolone dip create a harmonious union of flavors that makes the dish a must-try.
Though the gastropub aims to cater to the local Salcedo community, don't be discouraged if you neither work nor live in the Salcedo because Common Table provides a welcoming glimpse into the local neighborhood culture.
TAGS: beef slider beef sliders common table common table salcedo eats fish and chips makati makati eats nolisoliph oyster salcedo tempura
WHY GO?
Their tender ribeye steak glazed with kimchi butter accompanied by a cheese dip is a perfect fusion of western and Korean food sensibilities
MENU