Filipinos rank first in using apps to keep track of their sex lives
According to a recent survey by the Kinsey Institute, we rely on our smartphones even for sex
Aug 16, 2017
Something curious happened a couple of months ago. For the entire month of June 2017, the Clue Period Tracker app together with the Kinsey Institute, the world's premier research organization for human sexuality and relationships, conducted an international Sex and Tech survey. They published their results through an infographic titled Technology and Modern Sexuality: Results from Clue and Kinsey's International Sex Survey.
This survey explored "how people internationally incorporate and rely on technology in their sex lives, dating habits, and sexual education." The survey was translated into 15 different languages and collected over 140,000 responses from 198 countries.
Filipinos, sex, and sex apps
According to their collected data, out of 198 nationalities, Filipinos were the ones who used apps to keep track of their sex lives the most. Believe it or not, we made up to 52% of this statistic.
"This suggests that people are relying on technology for the more external features of sexual encounters, like regularity and number of partners, but may not be as willing to involve tech in the more private aspects of the experience, like bodily and health facets," said Amanda Gesselman, research scientist at the Kinsey Institute.
So we would depend on our phones to choose who has sex with us, when they'll have sex with us, and how often, but we'd still rather keep our little deaths and potentially acquired sexually transmitted diseases to ourselves.
Now, Filipinos are known for a lot of things. We're known for being the happiest people on earth, for being almost aggressively hospitable towards our guests, and for making great food. We also have a notorious reputation for having conservative views on sex, sexuality, and gender (what with the Church and all). So it's rather surprising that we'd take first place in this category.
Then again, we do have an unhealthy attachment to and dependence on our smartphones.
Are you one of the Filipinos who rely on an app to schedule your next hook up? If you're not, do you think you'd ever place that trust on your smartphone?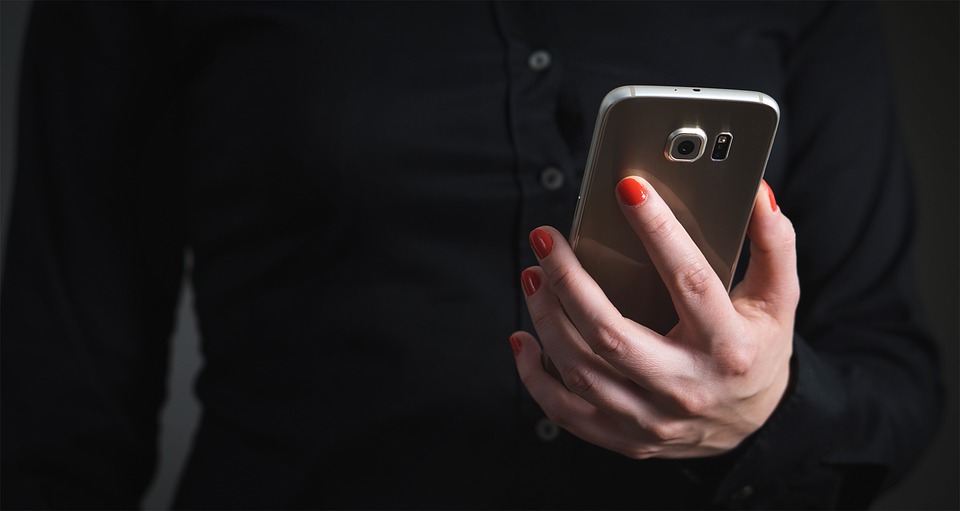 Other brow-raising results
Another interesting result from this survey is the unexpected reason why most people are using dating apps. From the 30% of respondents who claimed to use dating apps, it turns out that only 10% are using them the for hookups. The majority, a total of 15% are logging into apps like Tinder, Grinder, and OKCupid to find a serious partner.
Yes, that includes millenials. From participants aged 18 to 20 years old, nine percent use dating apps to find short-term or long-term serious relationships versus the seven percent who use them for casual flings and sexting.
Speaking of sexting, South Korea was reportedly the least likely nationality to turn to SMS for some heated fun with only 30% of respondents saying yes to the activity. Right on the other end, South Africans are most likely to happily reply to a dick pic and/or a nude picture with 77% saying yes to sexting. Millenials would Snapchat their sexts, rather than sending a boring old text message.
From the LGBTQA+ rainbow
According to the survey data, bisexual and pansexual respondents are more likely to use dating apps to find a serious partner compared to heterosexual respondents. Their numbers measuring up to 44% to 28%, respectively.
Gesselman explains that "this signals tech as a potentially more comfortable environment or a safer space than in-person or face-to-face encounters for those on the LGBTQ spectrum who are seeking romantic and sexual partners."
Despite the progress we've achieved internationally in the past couple of years, discrimination against the LGBTQA+ community is still rampant. It only makes sense why, according to this survey, this community views using dating apps as the safer choice for finding a partner.
It should be noted that the study was limited to people 18 years old and up, and most of the participants were women. Out of the 140,000 participants there were only 2,500 male respondents and 2,100 gender queer/non-binary respondents.
Photos courtesy of pixabay.com
Read more:
This cookbook has a recipe for sex milk
This is why Japan has a low birth rate
HIV treatment could stop transmission of the disease, says this new study
TAGS: clue clue period tracker filipino Kinsey Institute menstrual cycle period philippines sex sexuality