Backyard Kitchen + Brew is a hangout place for the college crowd
Here's the perfect after-school reliever
info
Backyard Kitchen + Brew

American

11 a.m. to 2 p.m. Mondays to Sundays

961-5717

₱

P1000 for two people (approx.)
Consider this common wistful assertion: college years comprise the most unforgettable days of youth. Often, though, we need a venue to live them out. Chef Edward Buglia, for instance, had Tia Maria's Cantina back in his college days, along with other famed food houses and watering holes serving as sites for his late-night exploits in Katipunan. "We feel like the hang-out places in the area have all closed down," he now relates with some frustration. "So I figured, you know what? Let's give them a new one."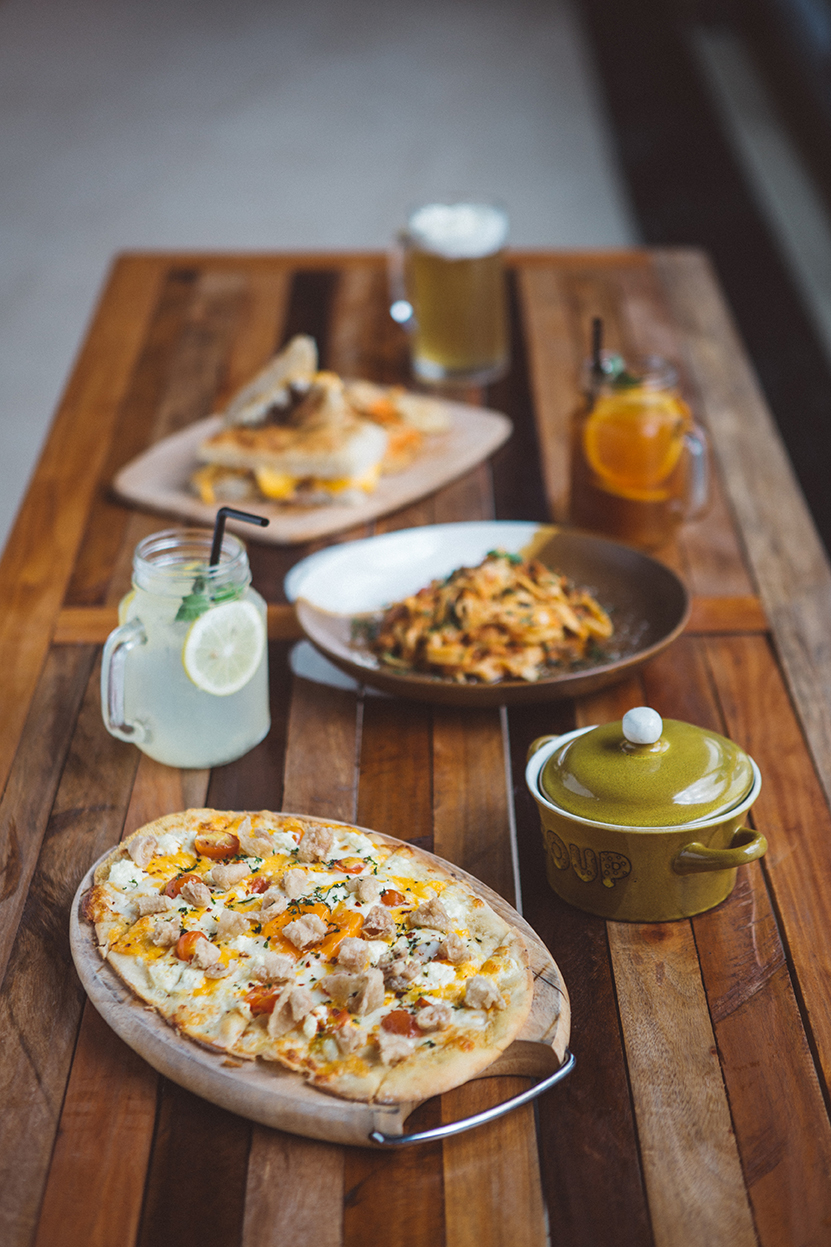 Backyard Kitchen + Brew was thus created, founded on last year's frenzied hype for the locavore, riding the rustic wave, and spiked with some of the chef's nostalgia. At the UP Town Center, within view of three schools up north—UP, Miriam, and Ateneo—Backyard declares itself as open territory, up for every student's conquest. "Come in shorts; slippers, if you want," Chef Buglia invites. Here, the guiding laws are simple: loosen up and revel in everything tasty and comfortable.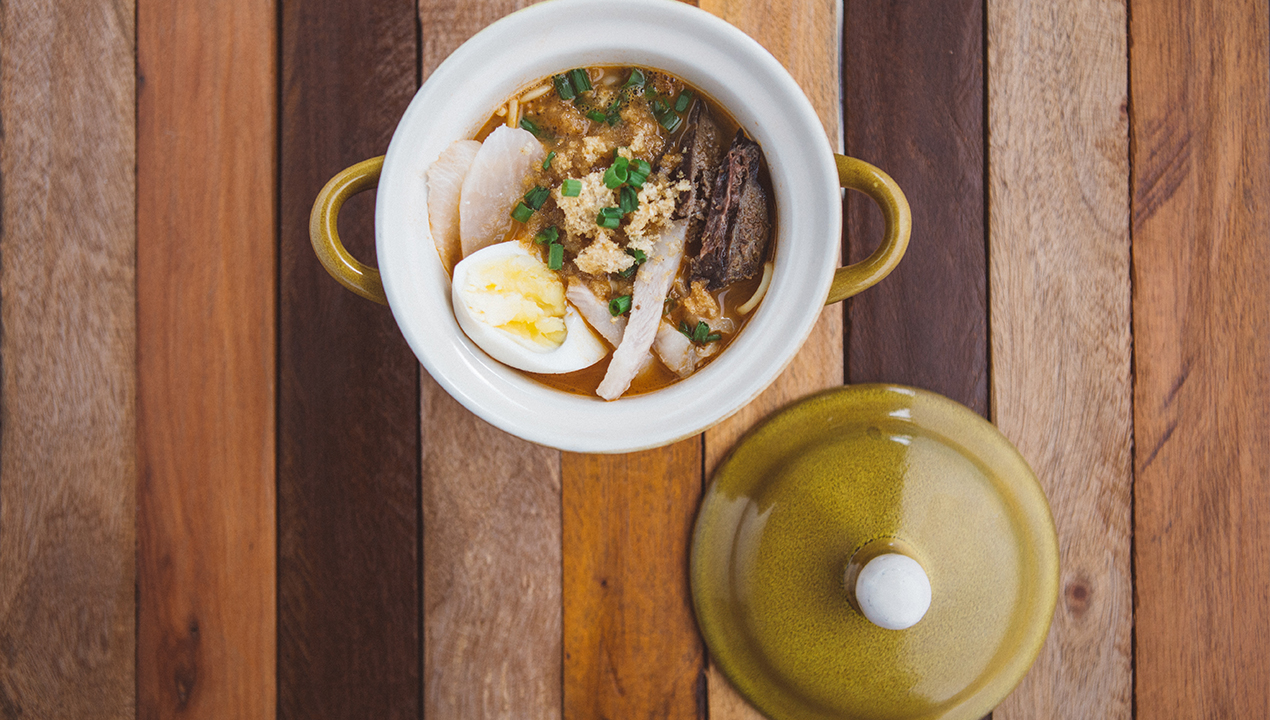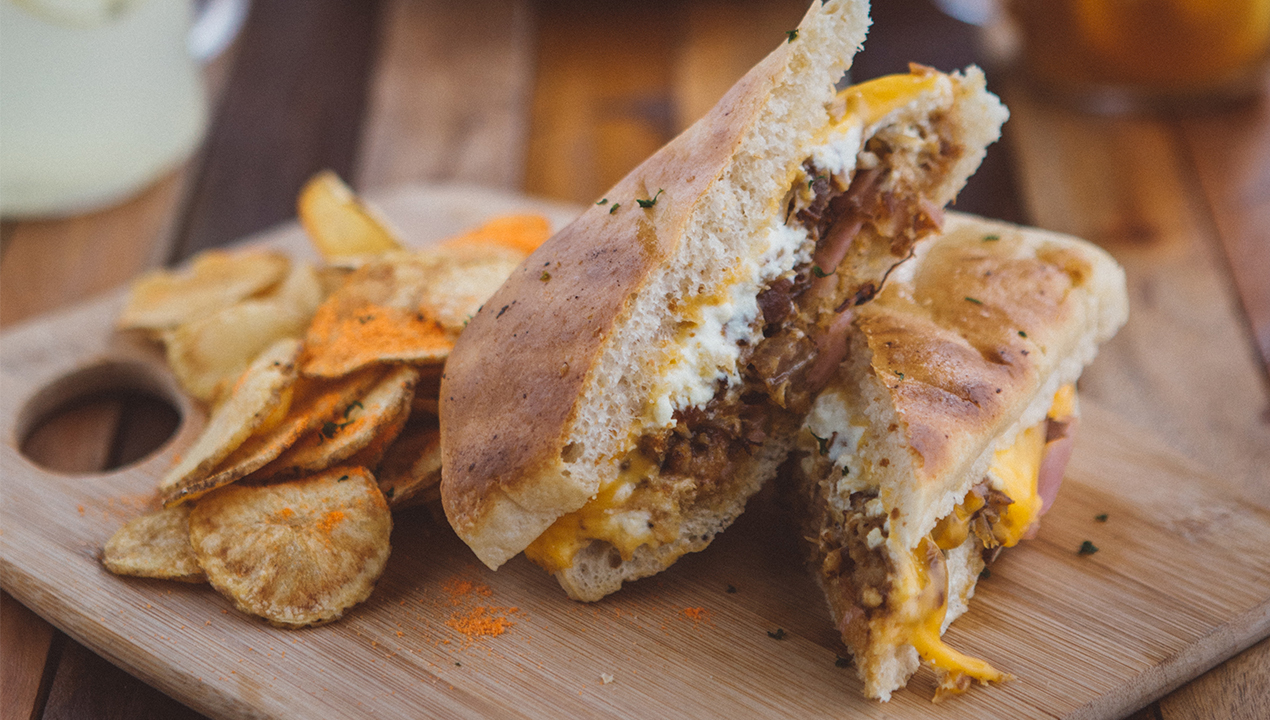 The laid-back atmosphere prompts its guests to take a breather, be it from their books or from the heavy traffic ever brewing in Katipunan. Here, as the name aptly implies, it's everyone's backyard. "It's very down-to-earth," remarks Chef Buglia. "Very rustic and very homey." Recycled lamps and car plates hang from the ceiling. Their backdrop: walls made from salvaged wood. The furnishings look as though they're stolen scraps from someone's attic that were turned into makeshift décors for a spur-of-the-moment party.
 "We feel like the hang-out places in the area have all closed down. So I figured, you know what? Let's give them a new one." Chef Edward Buglia
"What would you eat if you would have a party in your backyard?" the chef asks. The restaurant cooks up a huge selection and, true to its name, it's farm-to-table food but without strictly being a hundred percent organic. Here, offal finds its way to Nose-to-Tail Fettuccini: a meaty medley of pork cheek, chicken liver, beef brisket, and ox tripe. There's the Salted Egg Chicken Skin Pizza, enticing enough with the golden yolk smacked in the middle of the crust, beckoning one to taste then—with the alternating flavors of tomato and cheese—faithfully delivering its promise.
Of course, any backyard get-together proves dull without its sandwiches. Their grilled cheese with pulled pork meal is worth a mouthful, its salty, sumptuous flavor complemented with creamy ricotta. "I'm extra proud of this," says Chef Buglia, as the meal boasts using local cheese made in one of the country's biggest dairy farms. In fact, all their ingredients come straight from local farmers. Justifying the locavore craze—a matter of both pride and practicality—Buglia asserts, "Why import brands from the US when you can make them here?"
Even their drinks are made from scratch. Off the enormous bar that greets you immediately when you enter are their famed Backyard brews: flavored beers that range from salted caramel and butterbeer to passion fruit. There are hard liquors too for stronger kicks, and cocktails as fancier alternatives. Hang out and drink up. At the Backyard, after all, the night is young, no matter the occasion.
TAGS: backyard kitchen + brew batchoy butter beer katipunan locavore nolisoliph pulled pork salted egg sinigang
WHY GO?
Try the grilled cheese with pulled pork, which uses creamy, locally-made ricotta cheese. Their drinks are also something to come back for: all made from scratch, like their own take on the Butterbeer.
MENU