Parked in a still-obscure food park in Makati is a behemoth of a black jeepney that serves distinct Filipino flavors in the compact form of a sandwich. Para: Filipino Sandwich Bar was born out of owner John Spakowski III's love of Filipino food and western sandwiches. But with his background in film and music, it was his partner, chef Alex Michelena, who got tasked with translating the concept of a Filipino sandwich into a delicious, hand-held reality.
"To come up with a sandwich, you need your protein, your dressing, your acid, and your vegetables. We need the layers, like in a western sandwich, but using Filipino ingredients," says Michelena on coming up with Para's concise menu of five sandwiches. The Grilly Cheese, for example, is the classic grilled cheese made Filipino by swapping the cheddar and Swiss cheese with kesong puti and queso de bola. They draw the line, however, when a dish departs from the Filipino flavor profile; a lengua caldereta sandwich was given the boot when it tasted too much like pizza.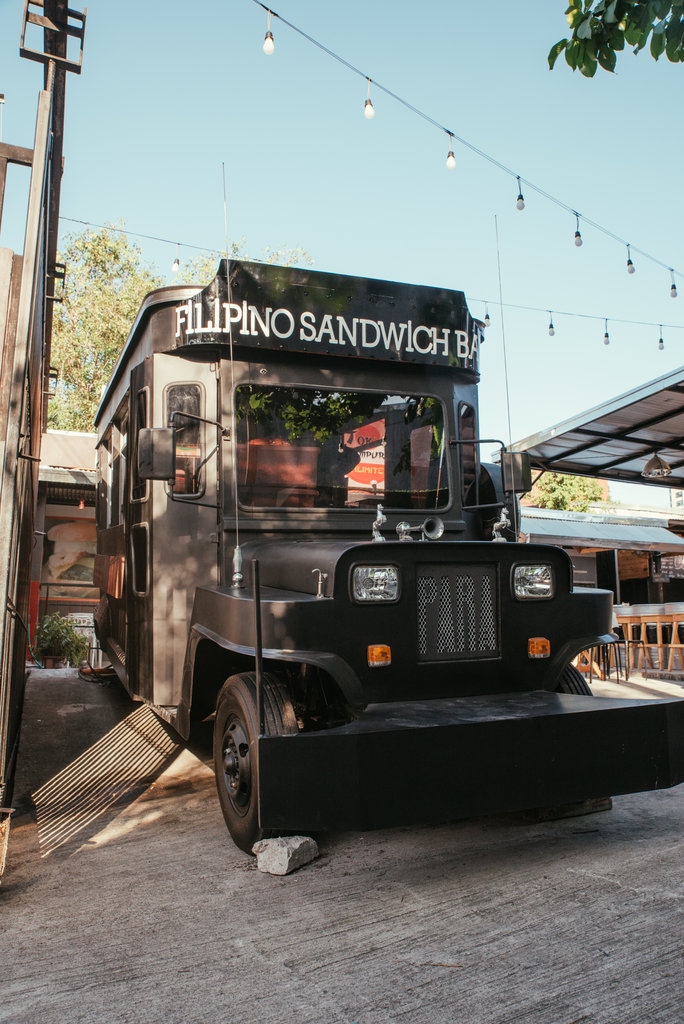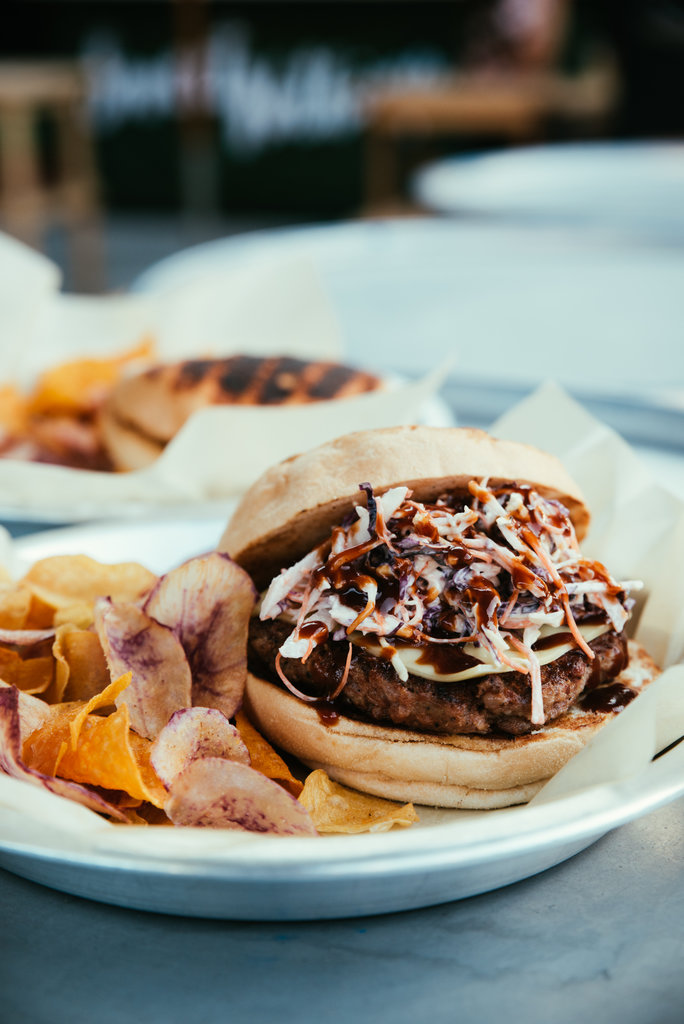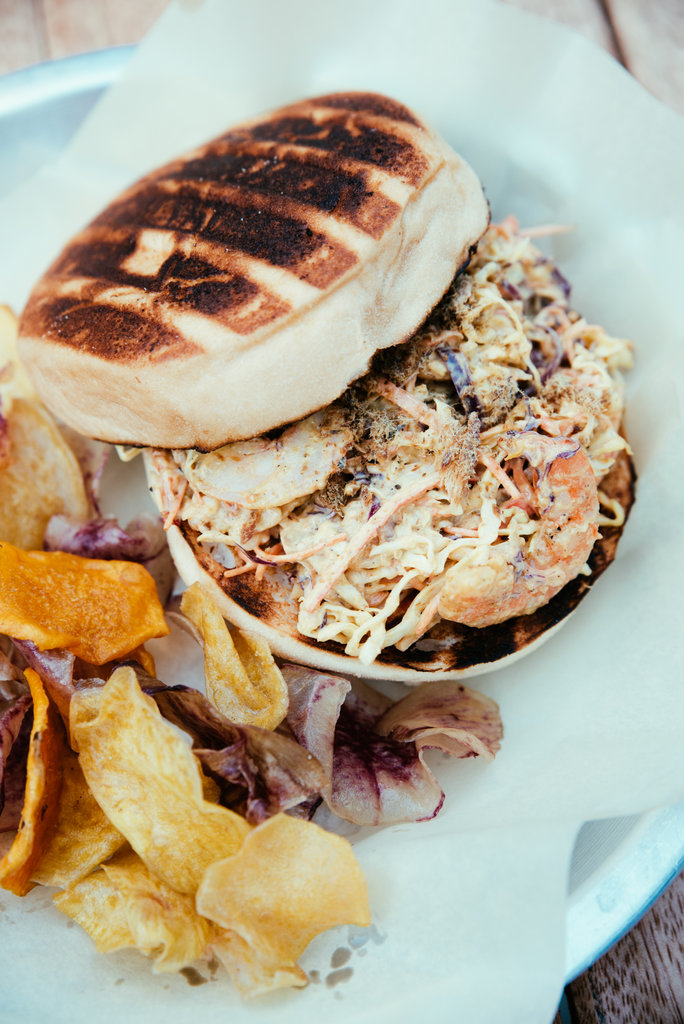 But for the rest of the menu, it's a basic lesson on the Filipino palate. The bestselling Filipino Burger is made of a mixed longganisa patty, cheddar, singkamas slaw, and homemade barbecue sauce. The Vigan longganisa in the patty lends a tangy, vinegary taste to the sandwich—refreshing in a world of underwhelming lumps of meat.
There is flavor through and through in all of Para's sandwiches. The Aligue Shrimp Slaw with tawilis chicharon, in fact, threatens to overwhelm with its rich combination of flavors, but the promise of another decadent bite of shrimp coated with aligue dressing keeps drawing you in. The Double Adobo addresses all Filipinos' cravings with a double dose of the classic dish topped with a sunny side up egg and a generous sprinkling of garlic flakes—perfectly hardy when paired with a bottle of San Miguel beer. Para doesn't serve alcohol, though, so find innocent comfort instead in a serving of their Yema Shake: milky, sweet, yet salty, easily addictive to those with a sweet tooth.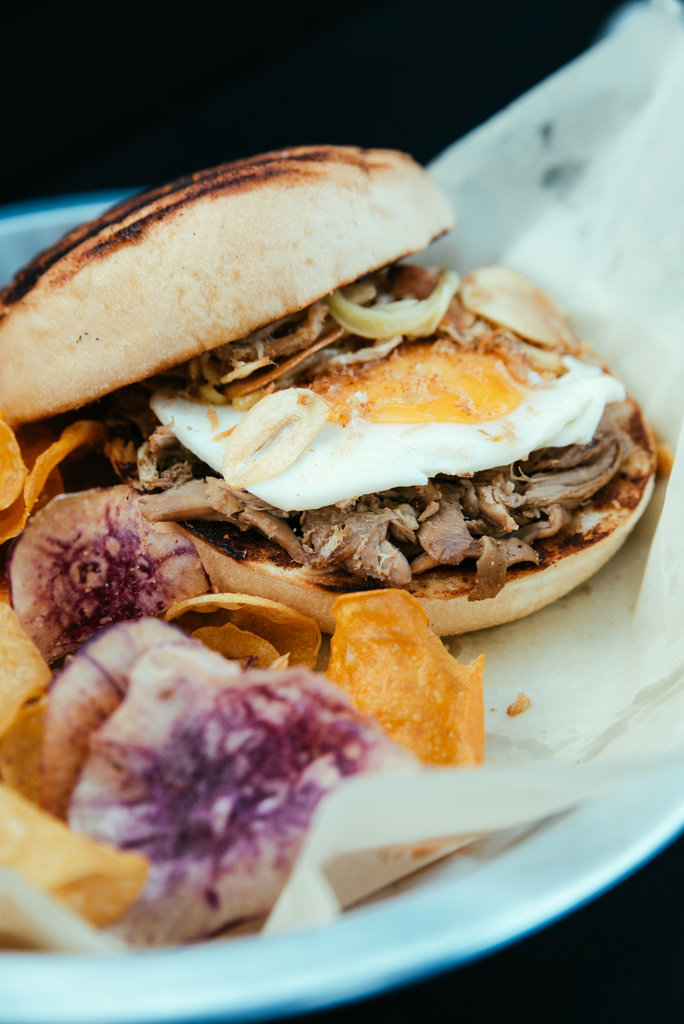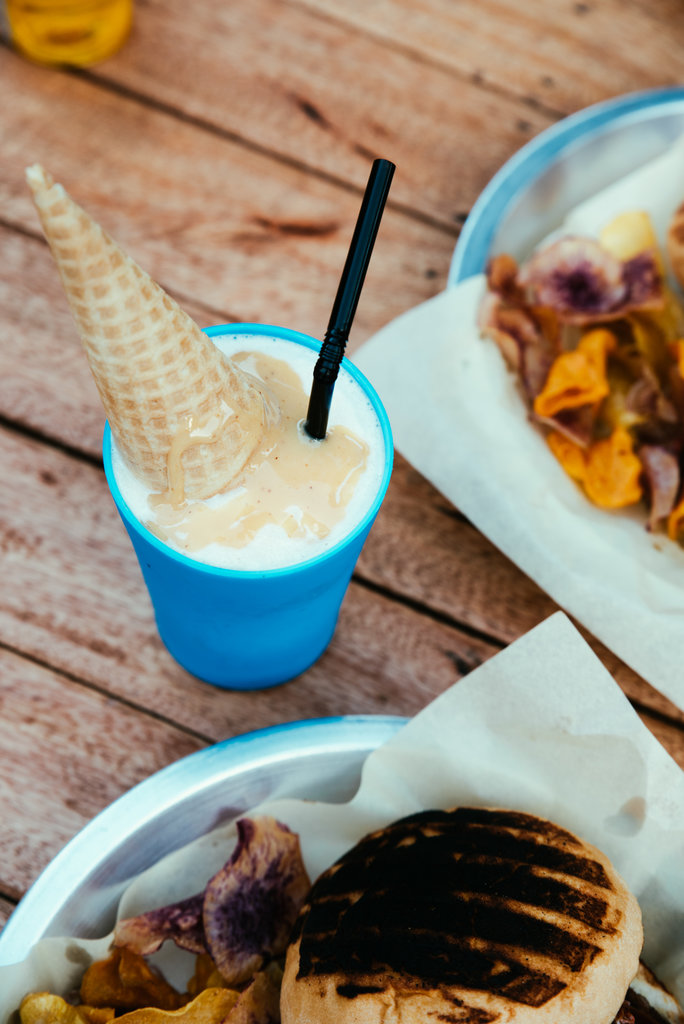 Right now, the Para jeepney is yet to roll out of the gates of Gastro Park—good news for the foodie community in Kapitolyo. The owners are expanding their menu, looking for new ways to serve Filipino food aside from the usual stew. On why they chose to serve Filipino fare in a hearty sandwich, Spakowski says, "It's soul food. It feeds you inside. It's good food." We say amen to that.
This story was originally published in Northern Living, March 2016.