I read or heard somewhere that Quiapo, for all intents and purposes, is like the stinky, hairy armpit of Manila. It's not for everyone, I know, but Quiapo can be a wondrous place if you know where to go.
You can find almost anything there. Literally think of anything and you might just find it in Quiapo or its neighboring areas.
Want to go see a miraculous image of the Santo Niño? Go to Quiapo. Need black and white camera film? Want it developed, too? Go to Quiapo. Looking for underwear that's 50 cents a piece? Go to Quiapo. Need a fortune teller? Or a witch doctor to cast some love spells? Go to Quiapo. Want some crocodile's balls (we aren't kidding) for whatever reason? Go. To. Quiapo. You get the picture.
But when I was in college studying journalism, a professor told us that among other curiosities, Quiapo is also known for everything sex. It's where you can find a rundown cinema that doubles as makeshift love shack. They say you can't unsee/unsmell/unhear the things you'll encounter inside. It's where you can find the bate-bente workers. That roughly translates to P20 pesos for a "job" that involves either the mouth or the hand. I've also been told that Quiapo is where cheap live sex shows are held. Don't ask me where exactly because I haven't asked enough to know either. Quiapo is also home to the infamous Raon overpass, a haven for those hunting for cheap sex toys on the streets.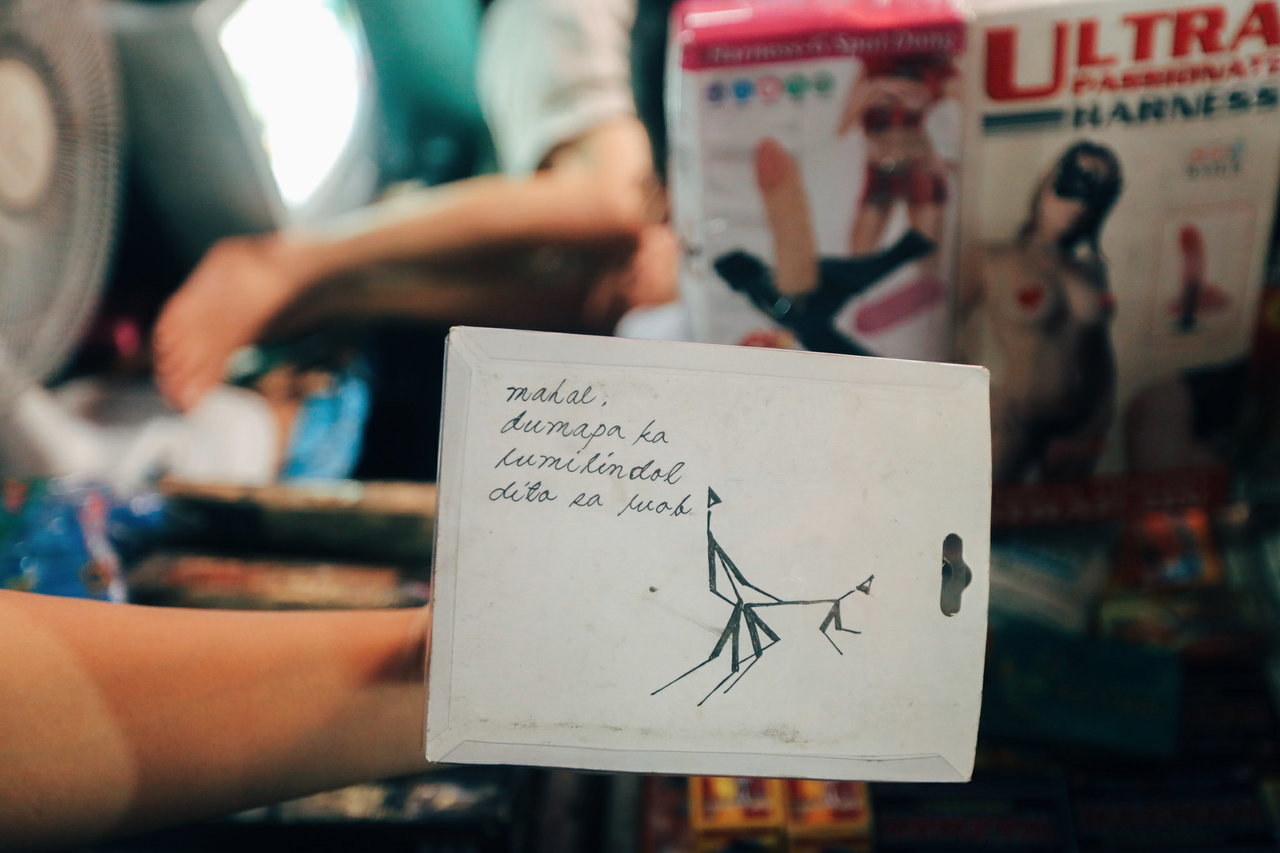 I vaguely remember walking on this footbridge as a student and I couldn't even make eye contact with any of the vendors. The overpass was lined with sellers who had laid out dildos, cock rings, anal beads, and what have you for passersby to peruse. I was in shock. After all, this was a stone's throw away from Quiapo Church. Seeing these items casually displayed (in a public place, at that!) was almost surreal. But at the same time, this was as real as Manila could get.
We recently set out to revisit the infamous overpass, which has been subjected to several raids and police cleanups over the past years, and here's what we discovered:
It's really just an overpass now
Much to our surprise, the Raon overpass is now just a plain ol' overpass. Gone are the days when you'd be walking along the footbridge—taking in all the heat (or rain) and vehicular fumes—and suddenly you'd find yourself asking, "Did I just see a vibrating dildo?" It was quite the distraction for pedestrians, if you ask me. Today, there's a big sign that warns everyone: Bawal tumambay dito (No loitering here).
Where'd the goodies go?
If you're lucky (or unlucky, depends on how you see it, really) you'll still come across a few vendors selling sex toys at the stairs leading to the footbridge. You'll see them blending in with stalls that offer an assortment of tools and tech. So next time you find yourself climbing those flight of stairs, be careful—that thing you're eyeing may not be an ordinary flashlight…if you know what I mean.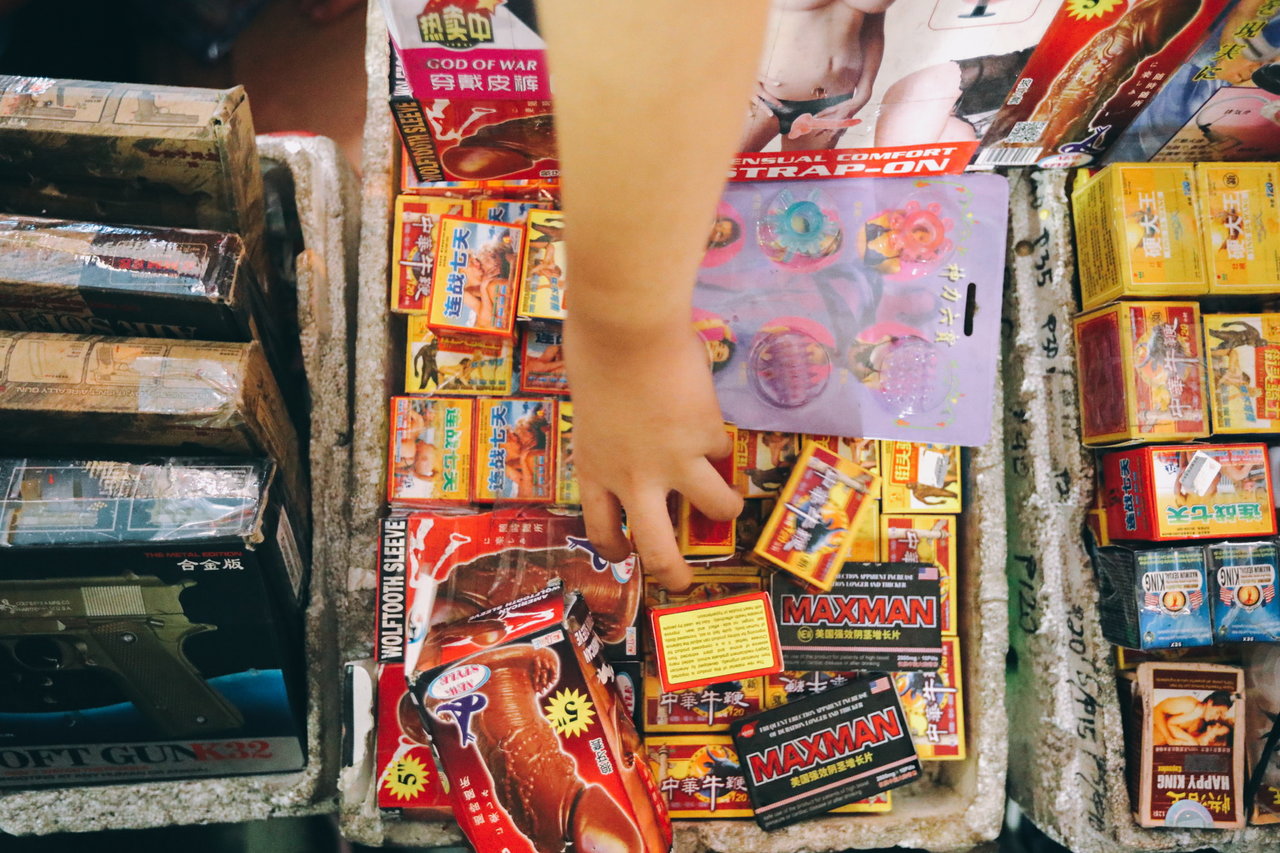 And just in case you were wondering, those who used to sell on the overpass now peddle their products deeper in the bowels of the city. Some have made their way to the eskinitas of Santa Cruz. "Palipat-lipat kami kasi may manghuhuli. Kaya minsan andito ako, minsan wala, minsan ibang pwesto (We transfer from time to time because authorities might catch us. So sometimes I'm here, sometimes I'm not)," explained a vendor who obliged us a few a questions.
Couples, oldies, and foreigners are regulars
So one might wonder: Who actually buys these toys? According to a few sellers we were able to talk to, their regular customers are couples, foreigners, and senior citizens looking to…err…spice things up with their partners. In fact, one of our interviews was cut short when a foreign customer began scouring through the seller's display. He looked like he dropped by for some serious business so we left them to it.
One ring to rule them all
Another question that comes to mind is, "Do sex to vendors really earn from the trade?" The answer is a little bit more complicated. Essentially, they do earn, but they don't earn enough. Sellers are lucky if they make P1,000 a week. And when we asked one vendor why they still continue to sell these products on the streets despite the raids, she gave us a simple answer: survival. Apparently, there is a ring of suppliers that distributes stocks to all street vendors. Most of the sellers answer to only one supplier and they get a measly commission for every item sold. A vendor we interviewed said if she had enough money to sell other things, she would, but that would require capital, which she doesn't have.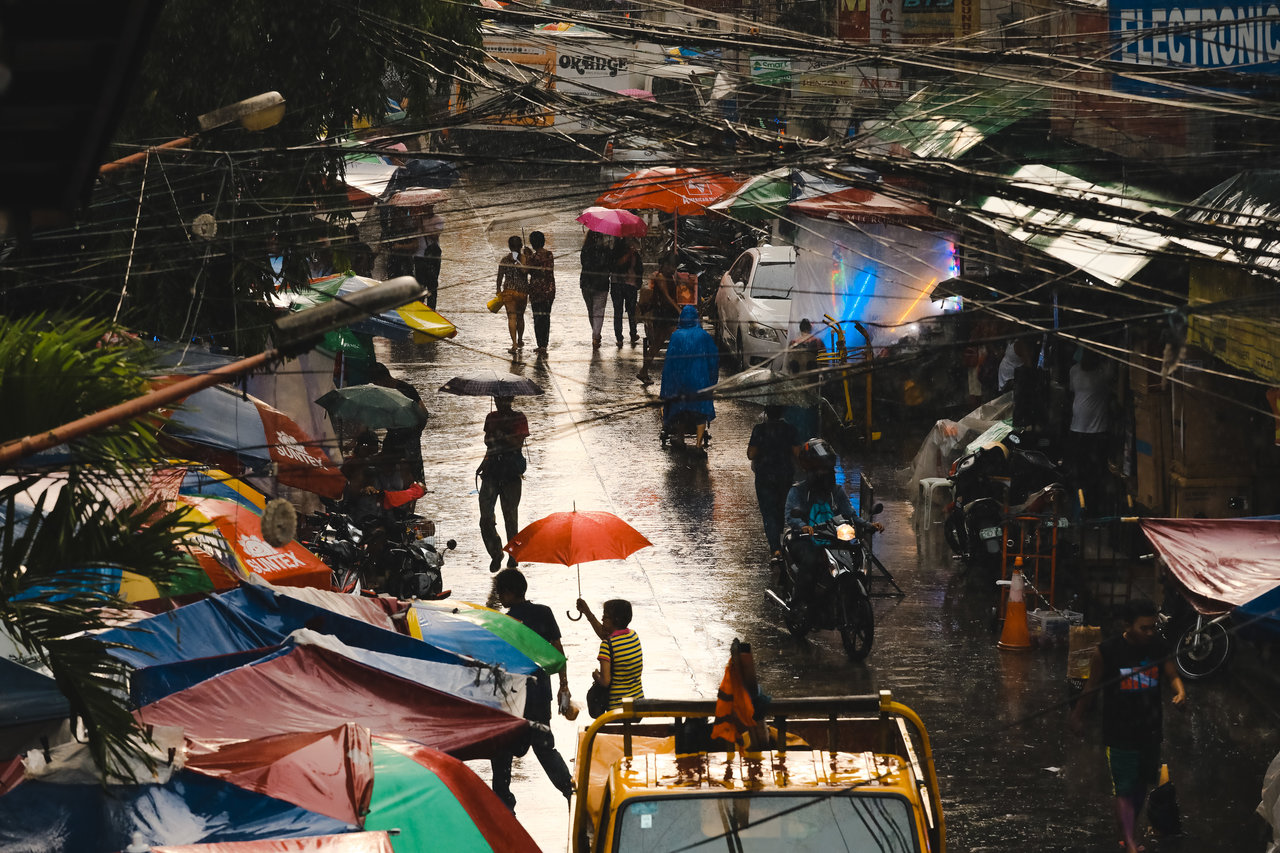 "They've got gadgets and gizmos aplenty…"
Don't be fooled by their setup. Sellers in this are have all sorts of tricks and toys in stock—especially those who were main fixtures at the Raon overpass. From knock-off Fleshlights to an assortment of (dusty) vibrators, dildos, beads, and strap-ons, they have it all. These adult toys range from P500 to P1,500—definitely a bargain compared to branded items from reputable stores. They even have a wide selection of what appears to be bootleg supplements and sexual stimulants. Don't bother figuring out what they're for. Sure, they have pictures plastered on the packaging, but the labels and instructions are all in foreign text.
But the standout find was definitely the elusive pilikmata ng kambing (goat's eyelashes). According to one seller, these are getting harder and harder to find as stocks delivered are also becoming limited. The pocket-sized sex toy, which is easily missed and usually goes for P250 a piece, is basically a cock ring from the olden times. In the spirit of milking local pop culture references, allow me to cite the pilikmata ng kambing that was used by Althea Vega and her lover in 2013 Cinemalaya flick Amor y Muerte. Does it ring a bell yet? The sex toy is fashioned out of goat fur and is made with the sole purpose of tickling lady bits. Intrigued? Here's a photo to leave you dumbfounded for the rest of the day.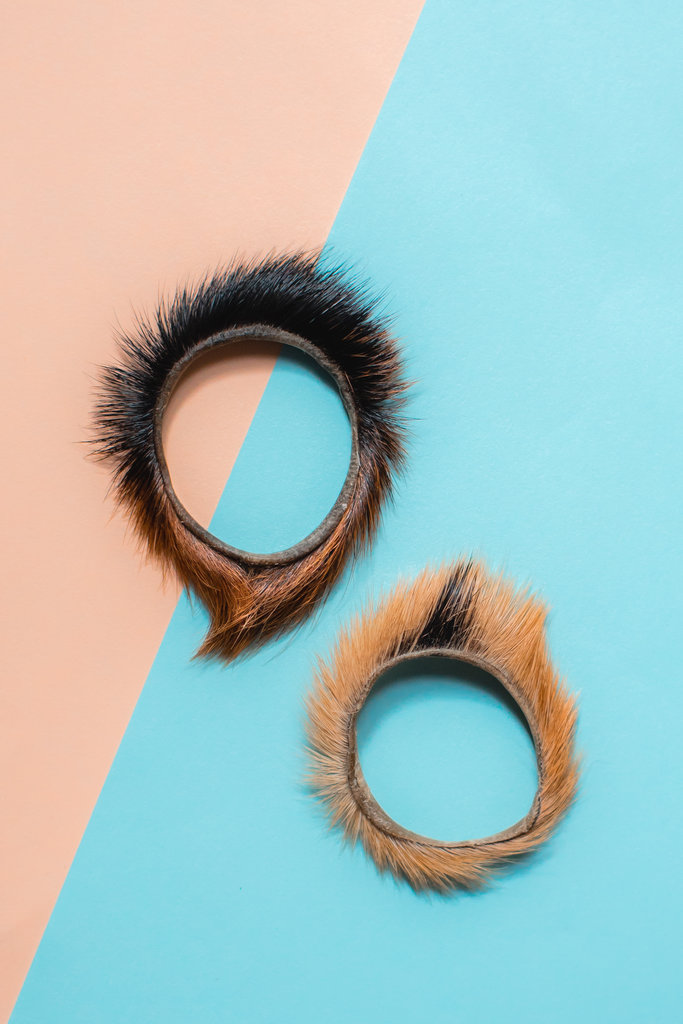 Read more:
Filipinos rank first in using apps to keep track of their sex lives
This cookbook has a recipe for sex milk
Four heritage sites that need to pull a Met
Writer: ALYOSHA J. ROBILLOS
PHOTOGRAPHY JILSON TIU