Andanar thinks the PNA website was hacked and well, he makes sense
You can breathe now, Lei
Sep 12, 2017
A few days ago, netizens were in a frenzy with screenshots of the state-run news site Philippine News Agency (PNA) filled with editorial notes. It gave way to the character of Lei who became a household name. Soon the hashtag #prayforlei started to trend, and mostly because so many (especially those in the media) could easily relate.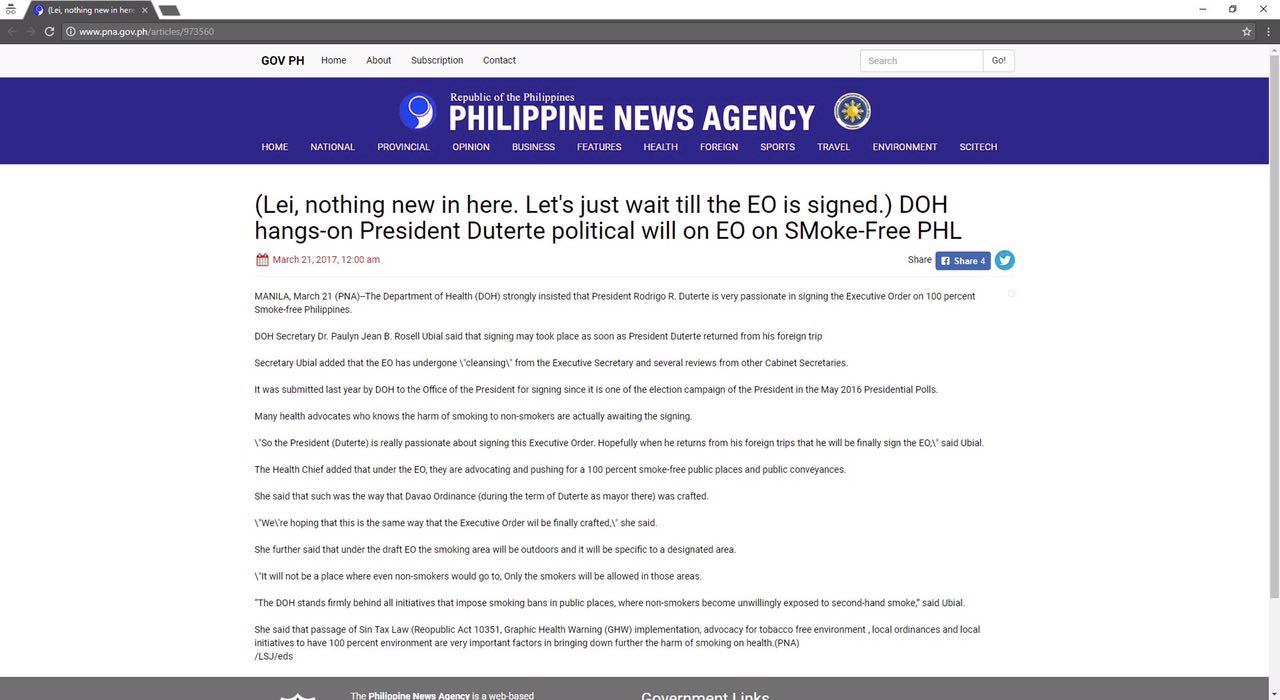 The real Lei spoke up on her personal Facebook account and did mention that there was something fishy about the leakage of these notes on the PNA website.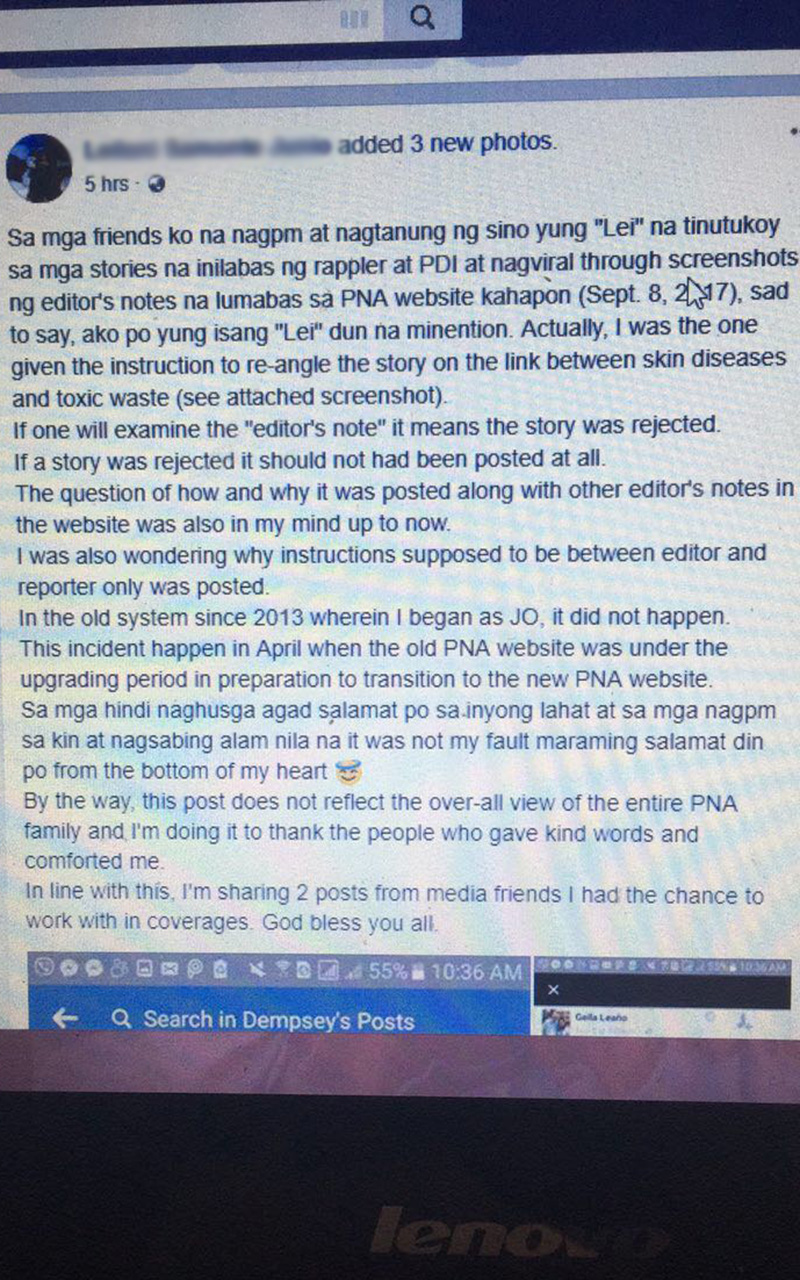 According to a report from Inquirer.net, Andanar said in an interview that they have enough reason to believe that the PNA website encountered a cyberattack. "On Friday, we saw that there was another IP address that was trying to enter the old dashboard. There's an old website, right? The IP address was trying to get into the old dashboard,'' he told the media in Filipino.
"So what is the reason for a person to enter the old dashboard that isn't being used, why did that person know about that. Because on the old dashboard, you can see the blunders of the PNA, you can trace those, right? So now we're having it investigated by the NBI Cybercrime Division,'' he said.
Andanar also noted that he had strong reason to believe that the hacker's intention was to embarrass the PNA, himself, and of course, the President. However, he did add that it was premature to assume it was an inside job and that Usec. Joel Egco was investigating the particular IP address.
Latest image photo courtesy of Inquirer.net
Read more:
Someone at the state-run news site wants to get fired
LOOK: An updated database of logos for the Philippine News Agency
The wrong Dole logo and other Philippine News Agency blunders
TAGS: andanar cyber crime cyberattack fixture lei nolisoli.ph PNA PNA blunders PNA hacked