Six places dedicated to cookies that you can run to for a quick sweet fix
These shops are so good, you wouldn't mind cheating on your diet
Sep 12, 2017
Ah, cookies, one of the most essential comfort foods that we just need to treat ourselves to every once in a while. Sometimes, cookie brands we see in the grocery stores just won't satiate our cravings as they can look cold and stale (no offense, Chips Ahoy! and Keebler). And if you don't have friends who casually bake and give cookies away like me, here are some places you can get these treats in ways we deserve: warm, dulcet, and fresh.
GF, Karrivin Plaza, 2316 Chino Roces Ave. Extension, Makati City
11 a.m. to 5 p.m.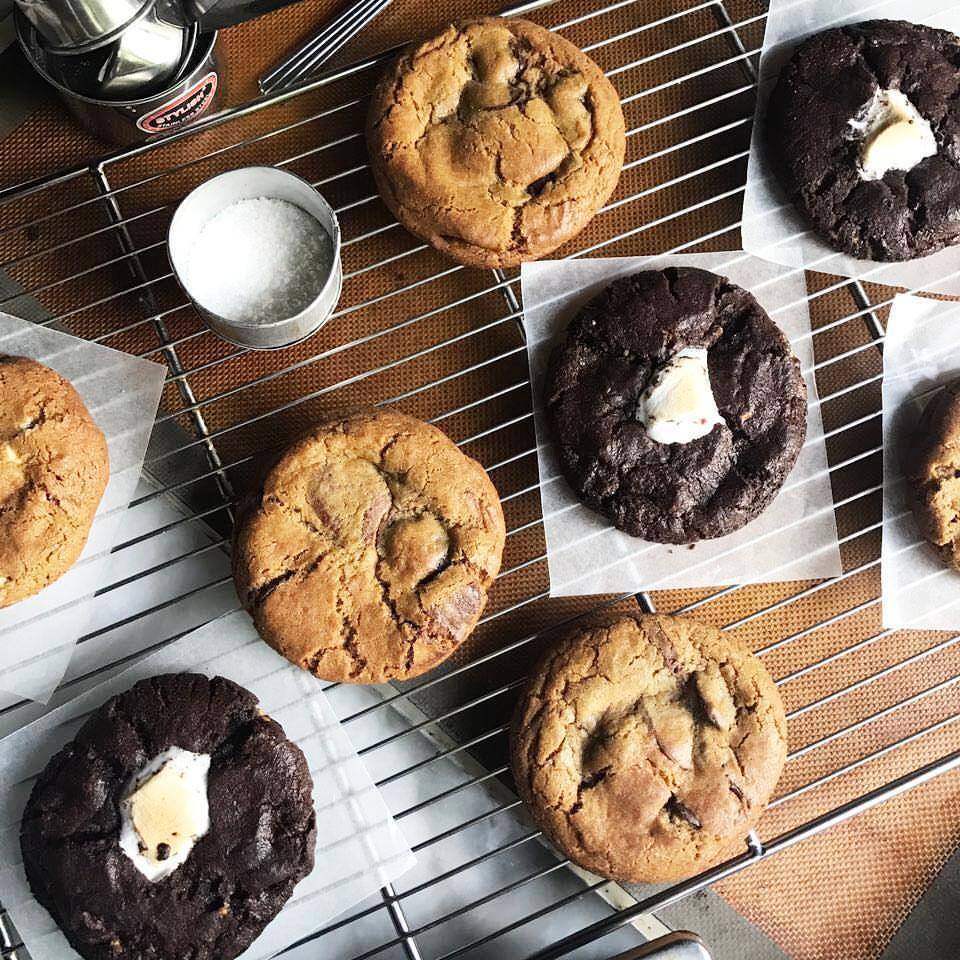 Mess Hall, which was put up by the same guys behind 8Cuts, Manam, and Ooma, is popular for its modern cafeteria style dining place and, well, soft big-ass buttery cookies. Satisfy your after-meal craving for sweets with their white chocolate walnut if you're trying to diverge from the classic chocolate chip. Recently, they introduced their Nutella-stuffed crinkles, so you might want to have a taste of that, too.
ACI Group Building 147 HV. Dela Costa, Salcedo Village, Makati City
11:00 a.m. to 10:00 p.m.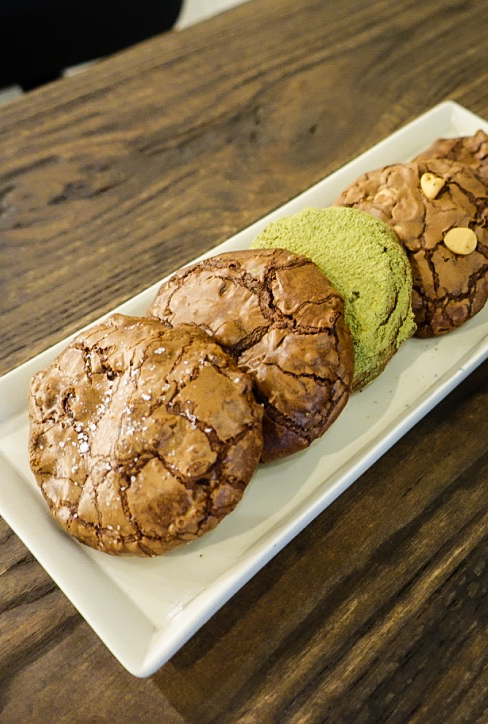 Tochi is Japanese restaurant Ikomai's dessert facet and it offers cookies with flavors ranging from salted Macademia, espresso, matcha, peanut butter, and double chocolate chip. They are created in-house by their pastry chef so they are surely served fresh to you upon ordering.
Catabolic Café, 22 Malingap St., Brgy. Teacher's Village West, Quezon City
11 a.m. to 11 p.m.
The Den Manila, The Hub, 413 Escolta St., Binondo, Manila
11 a.m. to 9 p.m.
I am extremely jealous of that hand holding those thick cookies right now from Chocolate Chip Army. Although their stand-alone shop's already closed, they still serve in their partner coffee houses like Catabolic in Maginhawa and The Den in Escolta. Aside from ordering online, you can personally get their soft, chewy, and chocolatey Triple Threat; gooey, white chocolate-infused Adrenaline; and cornflake marshmallow chocolate cookie Morphine there.
Unit 1A, RB&A Bldg., Kawilihan Lane, Brgy. Bagong Ilog, Pasig City
11 a.m. to 7 p.m., Tuesday to Sunday
The Podium Mall, ADB Ave., Ortigas Center
11 a.m. to 10 p.m.
Looks like Cookie Bar Manila got bored with flat cookies so they make cookie cups which have various bases—classic chocolate chip cookie dough, dark cookie dough, and oatmeal chocolate chip cookie dough. Don't worry, they still have our favorite flats.
Hole in the Wall, 4F Century City Mall, Kalayaan Ave., Makati City
11 a.m. to 10 p.m.
Scout's Honor allows their customers to pick their own dough, toppings, and to have their cookie baked on the spot, making them the first craft cookie bar in the metro. Indulge in their dark chocolate cookies with cream cheese inside and matcha s'mores with miso caramel among others.
75-E Nicanor Roxas St., Brgy. Sto. Domingo, Quezon City
12 noon to 11 p.m.
Expect My Cookie Lab to have a strong lineup of deliciously-made cookies as they've been baking and supplying cookies to coffee and milk tea shops since 2012. However, they just opened their first commissary and retail store last year. They also claim to be the first cookie shop in the country specializing in Whoopie Pies (cookie + cake). Try their Baileys Whoopie Pies which have Baileys cream cheese filling sandwiched in between chocolate and vanilla cookies.
Header image courtesy of Unsplash
Read more:
Soy sauce, bibingka, and other unusual ice cream flavors will be your new favorite
Boston's coolest ice cream hangout makes its way to Manila

TAGS: chocolate chip army cookie bar manila cookies eats ikomai and tochi mess hall my cookie lab nolisoliph restaurant scout's honor