Ever dreamt of leaving your corporate life and pursuing your passion? Meet the people who have
Here's some inspiration just in case you need it
Sep 28, 2017
In a volatile time where financial stability becomes more pressing than ever, the lure of the corporate lifestyle has become a penchant for the youth. While working full-time suits a number of us living mostly in congested urban areas, there comes a tipping point where we realize "What if?" What if we pursued those lifelong dreams and left the corporate world behind?
However, there are a few bold souls that left their full-time jobs and pursued their passions and never looked back. We asked a few of them to share their reasons for leaving the corporate world and what triggered them to pursue their passions as their occupations.
Kevin Cardona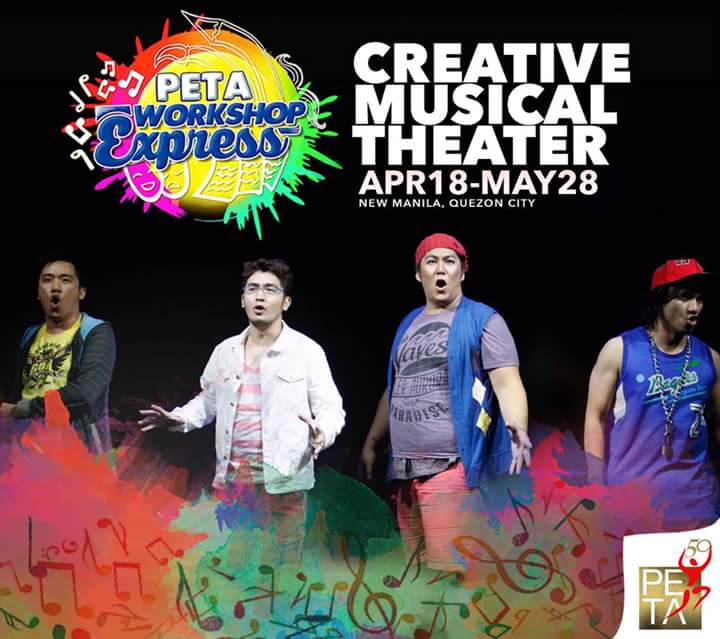 Current occupation:
Freelance hair makeup and SFX / prosthetics designer for TV and film, stage director, character actor, and choreographer
Previous occupation:
Senior product specialist and customer service executive in one of the BPO Companies in Mckinley Hill
"After working one year and two months with them, I decided to finally let go and follow what I liked most which are 'The Arts.' I know the consequences of having nothing to withdraw every payday but I was dying inside and I could swear, if it was not because of my friends there who eventually became my family, I would not have lasted that long inside the jail office. As an artist, you have this certain pride that you cannot be enclosed inside a room of squares and that from birth we are free-spirited. I left to feel alive, I left the good paying job for good because I am an Artist."
Kat Bolina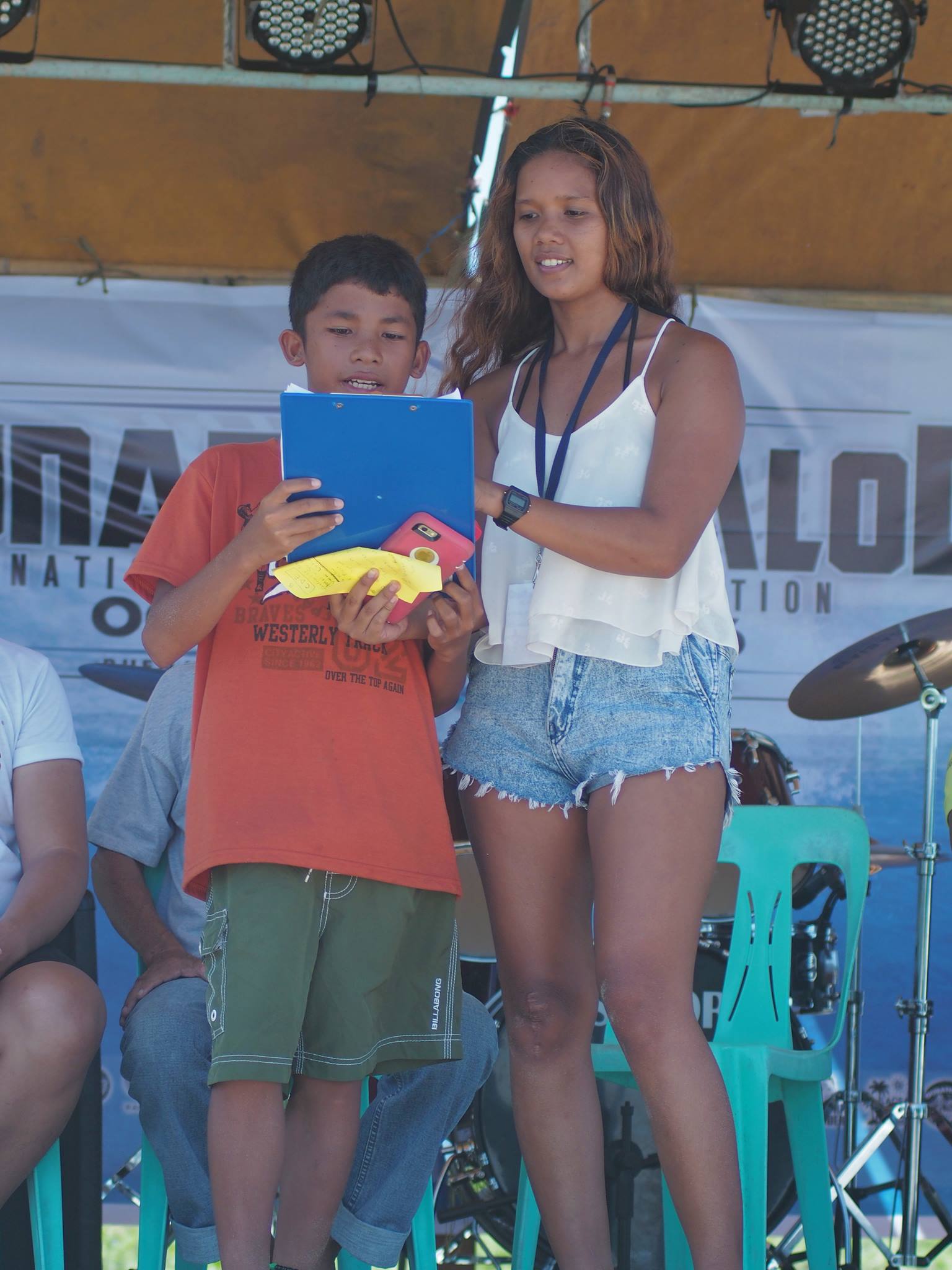 Current occupation:
Event manager and web content manager for Philippine Surfing Championship Tour, web content manager and event consultant for Together-Ensemble Foundation, D'Aboville Foundation, and Puerto Galera Most Beautiful Bay, Inc. program manager, United Philippine Surfing Association event co-organizer, host for surf events
Previous occupation:
Executive assistant at the Governor's office, provincial government of Camarines Sur (not corporate but an office and field job working more than 8 a.m. to 5 p.m.)
"I wanted to surf everyday and travel to different surf spots while continuing to do great, meaningful, and purposeful work. I also wanted to serve the surf community. Without surfing, my life would be miserable."
Lorraine Kuit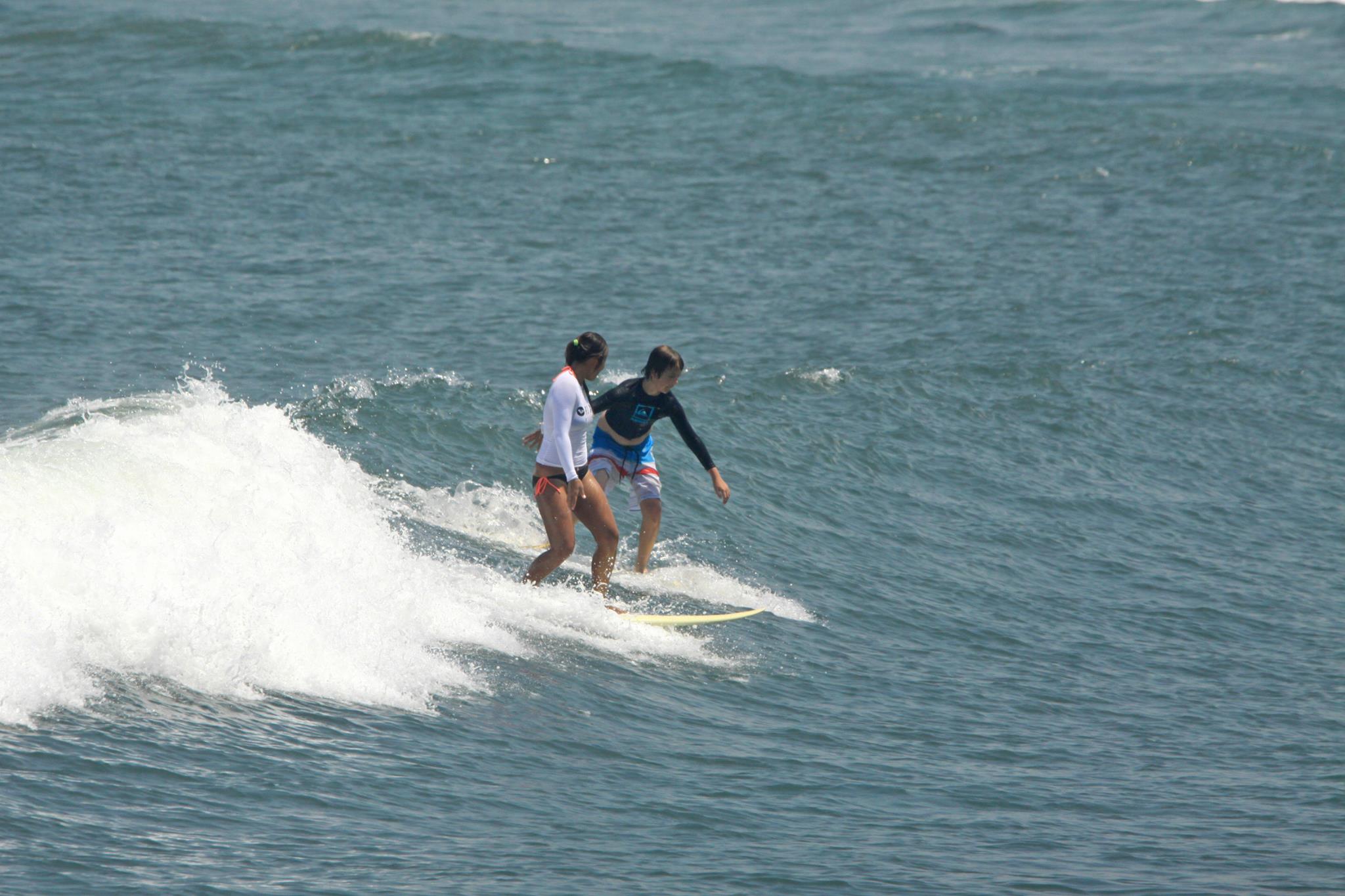 Current occupation:
Owns and manages a business with husband which focuses on surfing and outdoor education program that runs in Bali and the Philippines with clients from international schools from all over Asia. The main component of the program is surfing and tailor fitting programs of components of service learning or outdoor experiences.
Previous occupation:
Accounts executive in PR and advertising
"It didn't work out… as my boss could see I flourished in other areas but was not efficient as an account executive. I will never forget how she prophesized that I would do well in the field of tourism. So from that loss, I took on the next readily available job offered to me which was surf coaching. This laid the groundwork building on my expertise and dealing with large groups. I hated being cooped up in an office and loved the interaction this allowed me with all sorts of people."
Aram Lascano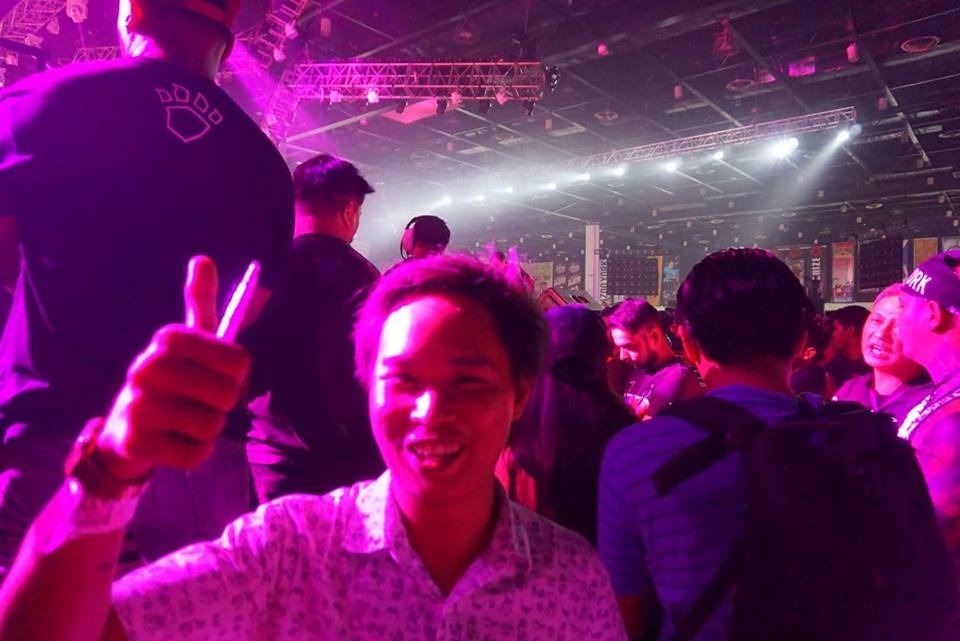 Current occupation:
Freelance writer specializing in documentation and write-ups for seminars and events
Previous occupation:
Call center agent
"I wanted to graduate college and be more creative. Gusto ko lang sumaya. Kasi if you try differentiating writing and taking calls, magkaiba talaga. Pareho silang communication. Pero no offense to agents out there. Kaso, parang feeling ko, I am sitting in a box for eight hours since kaharap ko lang computer and naririnig ko lang voices from irate people. Saka corporate-wise, andaming bawal. I tried speaking to some of our customers before about their lives—trying to personalize our conversation so they can give me a good survey. Sinisita ako. Tipong bawal dito, bawal doon. Kesyo daw you need the spiels provided to you. Para kang cog wheel sa society. Paikot-ikot. Paulit-ulit lang yung ginagawa mo. Sa sales naman siguro, they kept pressuring me to make a sale. Feeling mo mamamatay ka na because you are sick—as in 37.5 degree-fever-sick. They brainwash you telling you that upselling helps your customers get the right deals, but some of them come with a catch. And some of the agents—siguro sa hirap ng buhay and pressure na matangalan ng work not reaching the sales quota—resort to scamming and misleading people. And phone customers bite that. All they care for are the numbers. With that, they mean the income that is flowing in their pockets."
Maristella Ricaborda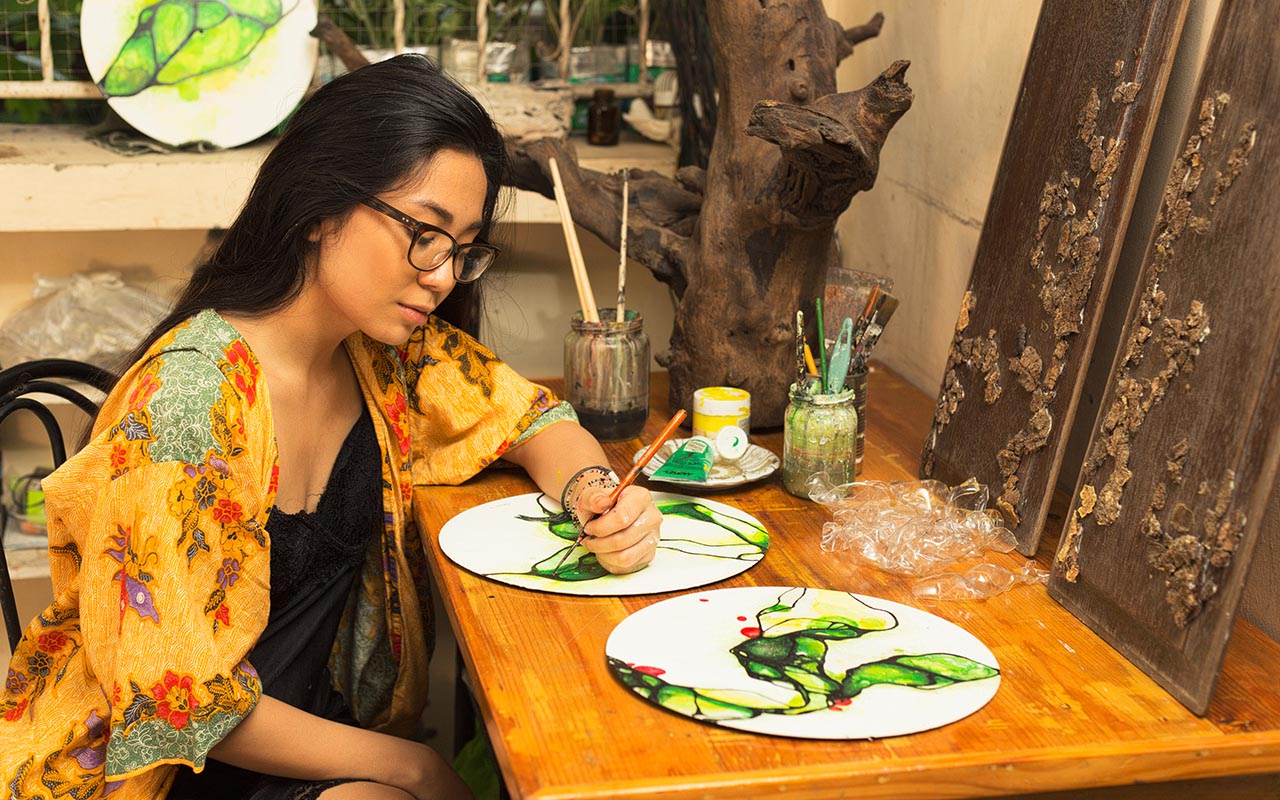 Current occupation:
A self-taught artist also working as a freelance language teacher to finance passion: teaches English and Tagalog to exchange students and expatriates in Manila. On a regular basis, either painting or working on my first series of sculptures made with PET bottles and wood called "Koexistenz Serie" which she plans to bring to Berlin, Germany next year.
Previous occupation:
First worked at Republic Fencing and Sports Club, Inc. as administrative manager for seven months. Then worked as a marketing officer for four months in an events and marketing company.
"When I commit myself to something, I make sure I give my best to fulfill my responsibilities. I learned to enjoy working in those two companies somehow or other, but there was just no room for me to express myself the way I am designed to, which made me sick, literally. It was draining me. I realized that in order for me to be a hundred percent productive, I must have my own time. And being able to really express myself and do just what I desire doing brings more inspiration to me. That is why I left the corporate scene and pursued my passion no matter how difficult it can be."
Betty Uy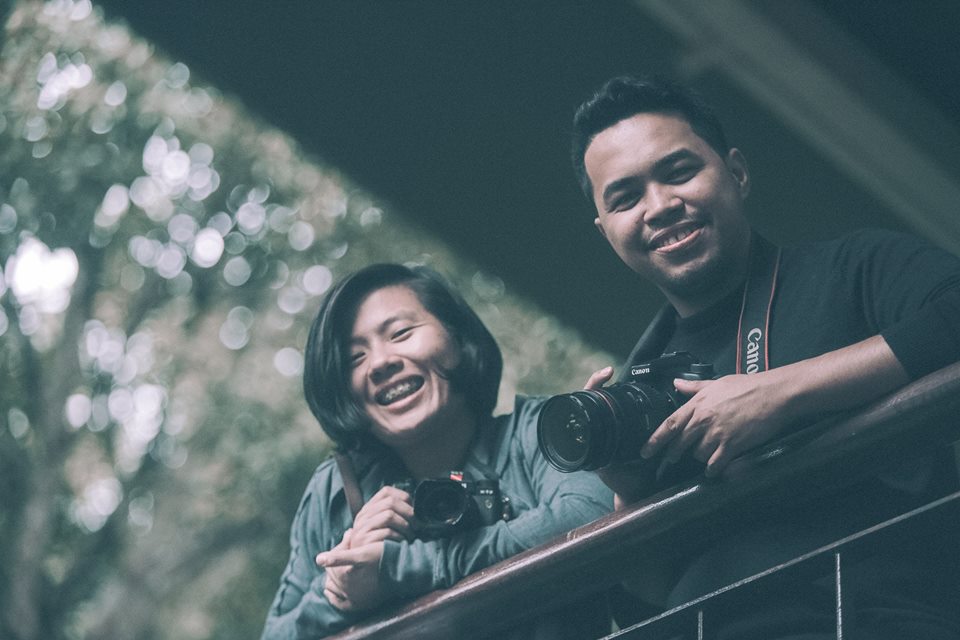 Current occupation:
Photographer, entrepreneur and financial advisor
Previous occupation:
PR coordinator for SM
"I really wanted to be a photographer and be my own boss. And then all the others just followed. I didn't like the 9-5 job and I didn't like routine, too."
Read more:
How to beat anxiety when you don't have time to meditate
Can't sleep at night? Yoga can cure that and these other illnesses
Develop compassion through creative mornings
TAGS: fixture LEAVING CORPORATE nolisoli.ph PURSUING PASSION