When almost all of your neighboring restaurants already serve Chinese, you don't open another one. Especially in Banawe.
This is what chef Zaza Sarmiento, owner of 13 Ubay St. Comfort Dining, kept in mind when she re-launched the restaurant's new menu. Now, she gears up towards something she knows best—Filipino comfort food.
"My mom was the one who directed me to that direction. She said that since this is our family house, why not serve customers what we used to eat during our family parties—what your cousins, aunts, and uncles look for when they go here?" says Sarmiento. Before 13 Ubay, the house used to be the home of Sarmiento's maternal grandparents and their printing press business, which was transferred to Valenzuela.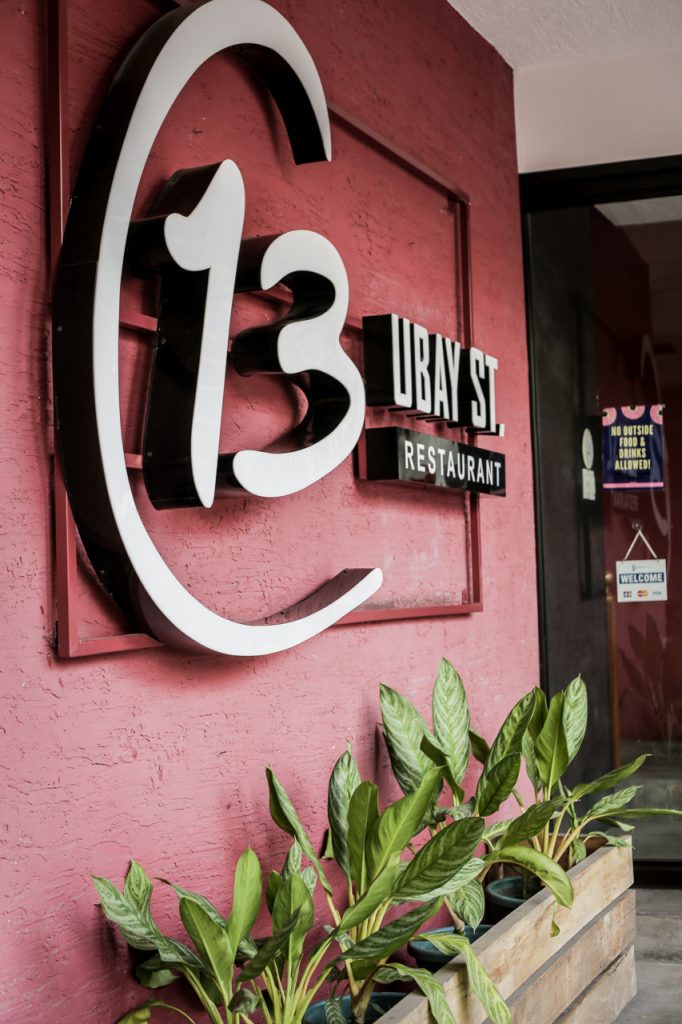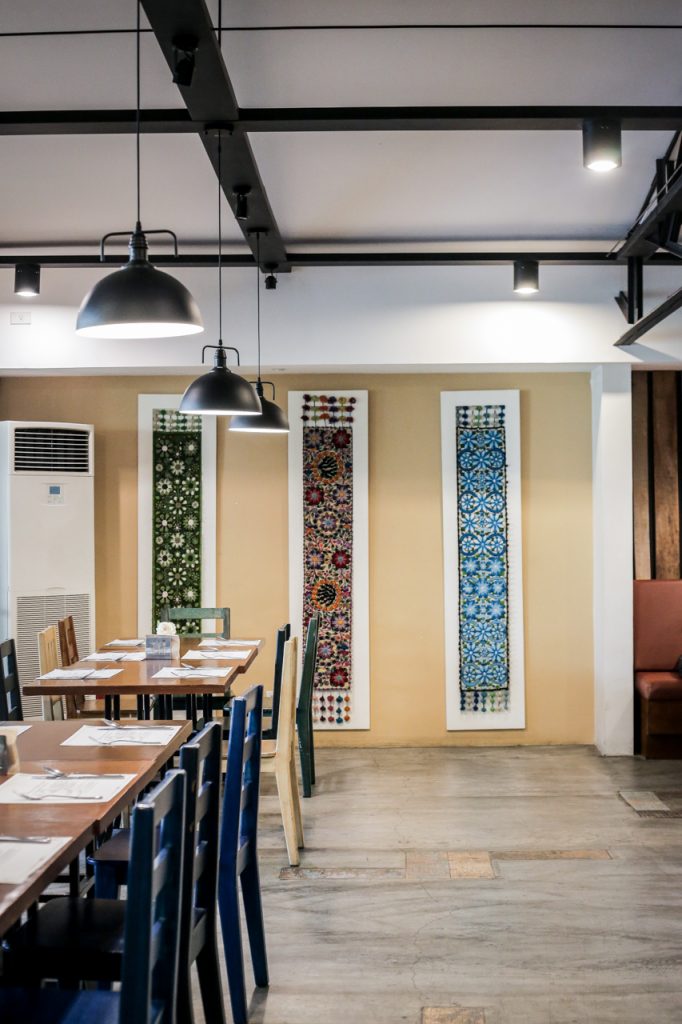 13 Ubay's old menu consisted of international dishes inspired by travels as well as her experiences while working for a global hospitality company in Curacao. "Some of the dishes in the old menu were out of this world," says Sarmiento.
Aside from her mom's encouragement, another thing that pushed the chef to explore Filipino comfort food is listening to what the market in Banawe wants. "If your customers don't understand your menu, you need to change and pivot yourself to the right direction."
The "right direction" isn't very far from what Sarmiento wants to do—thank heavens— which is to share. Here's what their new menu has to offer.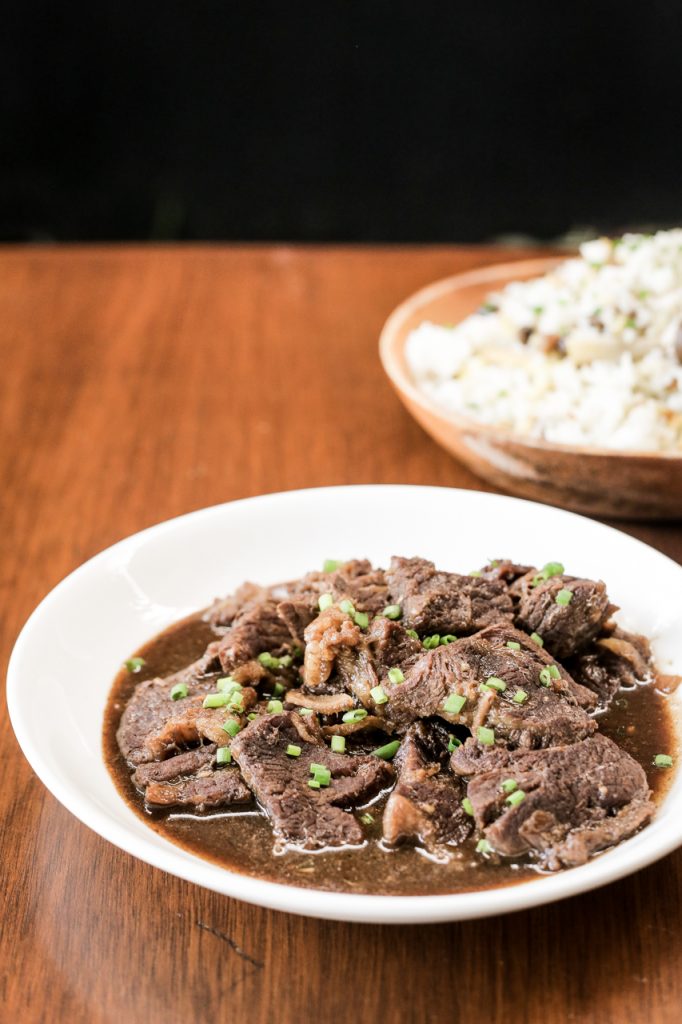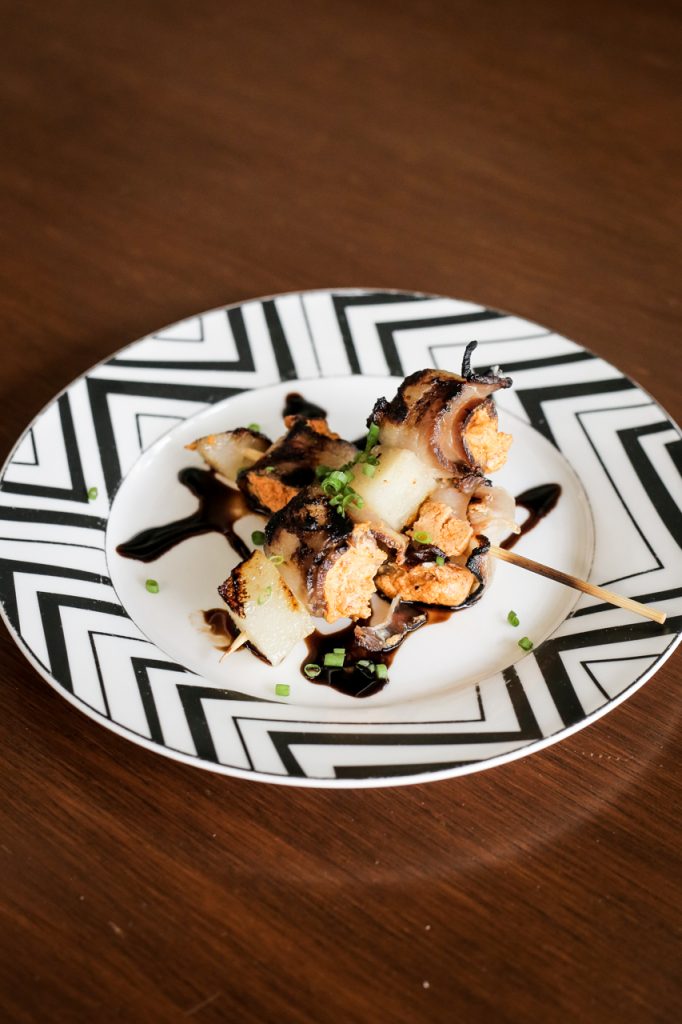 "This pares transports me back to my childhood where my uncle would bring us to Retiro for some pares," muses Sarmiento. Of course, her version isn't exactly what you'd get in Retiro. It's more peppery and has a hint of spice because of their homemade chili oil.
The skewered treats are a mix of cheeses and secret spices wrapped in homemade bacon. This cured pork meat actually comes from another brand created by Sarmiento, which she named after her grandfather, Lolo Joe. "Our [Lolo Joe's] bacon has no MSG and chemical preservatives," she proudly says.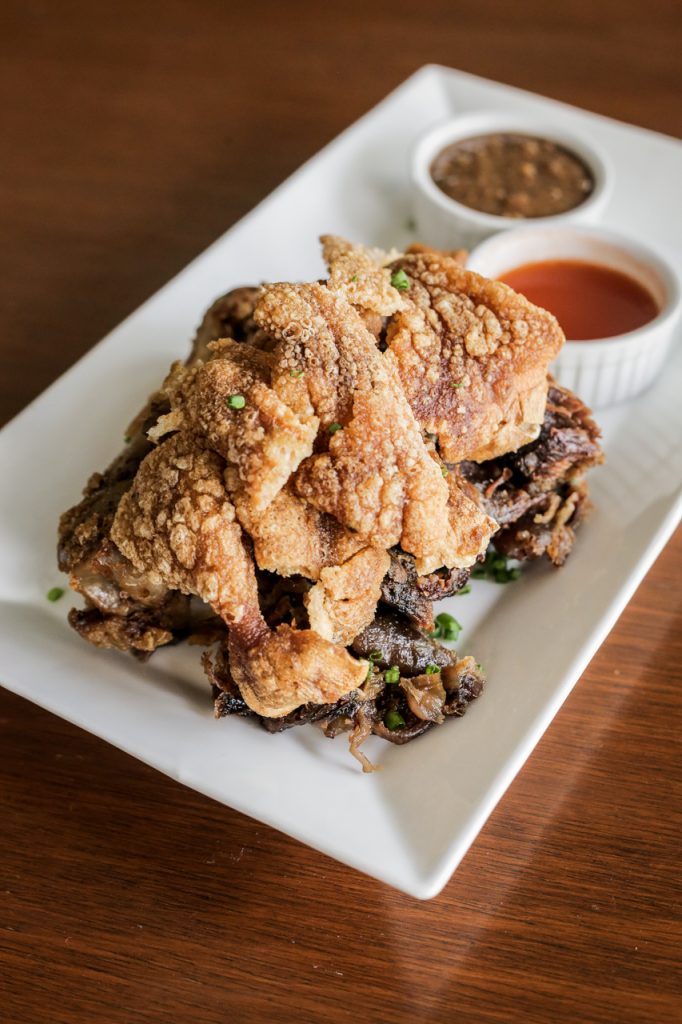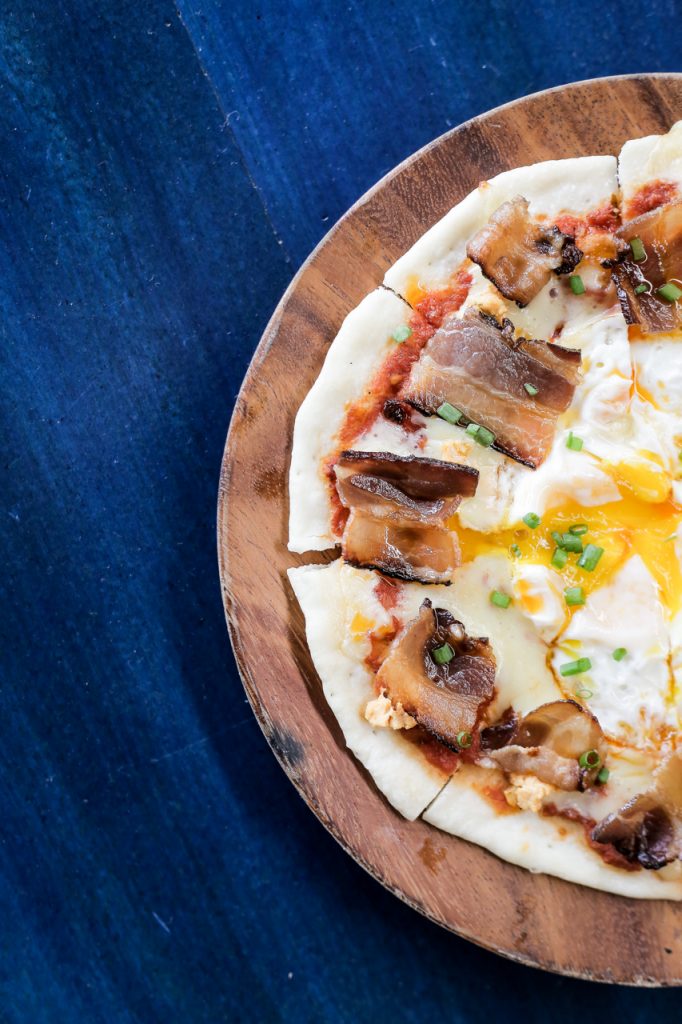 During her childhood, Sarmiento could tell if a day was special if a crispy pata was on their table. This is one of the dishes she shared with us—a sinful mass of tender pork protected by crunchy, chicharon-like skin.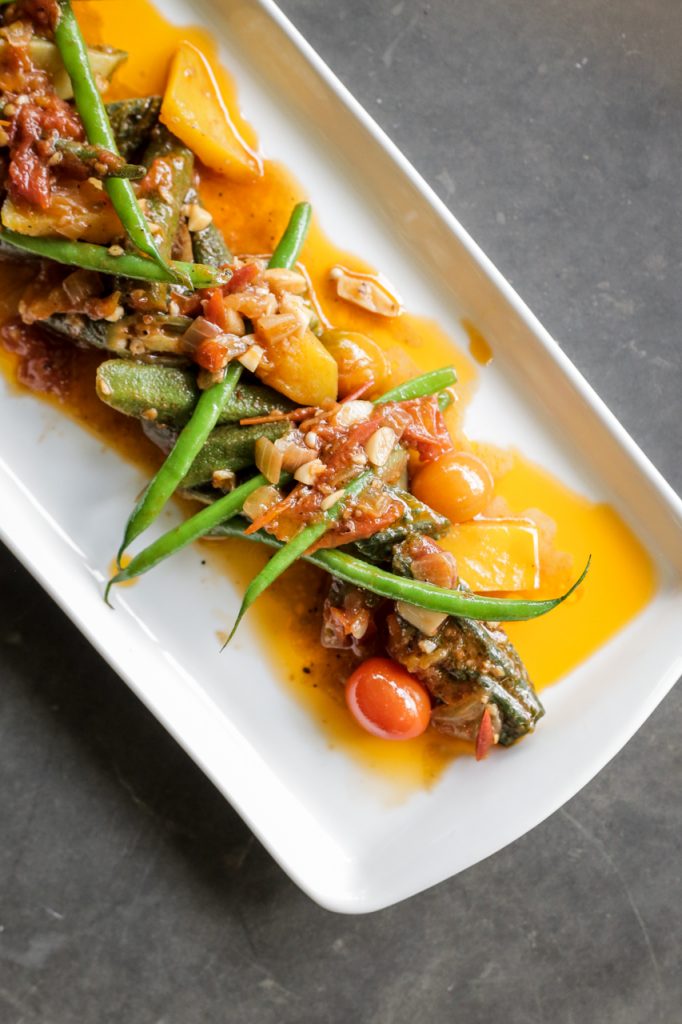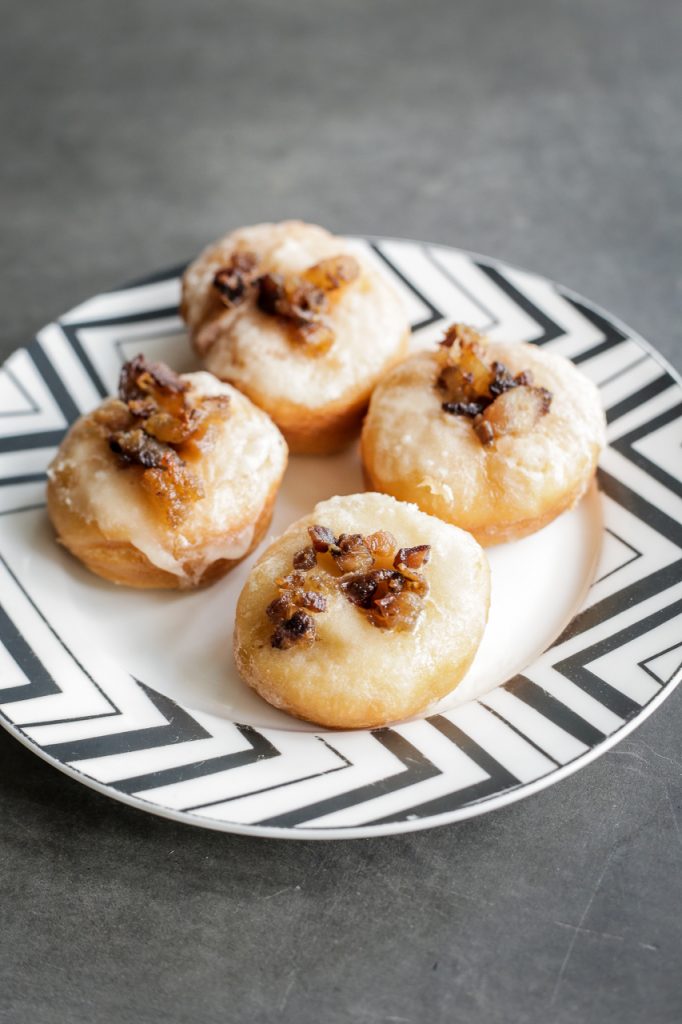 "I want 13 Ubay to be the go-to Filipino restaurant in Banawe," answers Sarmiento when asked what her new vision is for the restaurant. There are still a lot of surprises in store for customers within the next few months like an in-house brewery, but one thing's certain: There's still no Chinese food coming.
Read more:
Expat missed Israeli comfort food so much, he put up his own resto
The Mulberry Door leads you to luxe-comfort dishes
Comfort gets translated in The Girl + The Bull's new menu
Writer: YAZHMIN MALAJITO
PHOTOGRAPHY DANICA CONDEZ