Capiz, bamboo, brass, and other raw materials that stood out during Manila FAME
We took a break from weaves this time
Oct 23, 2017
Manila FAME, considered as the country's premier design and lifestyle event, stripped down for its 66th year to showcase what Filipino craftsmanship has to offer. Since the event will be bombarded by big exhibitors, we shifted our focus to the many creative uses of raw materials in some of the products.
Capiz shells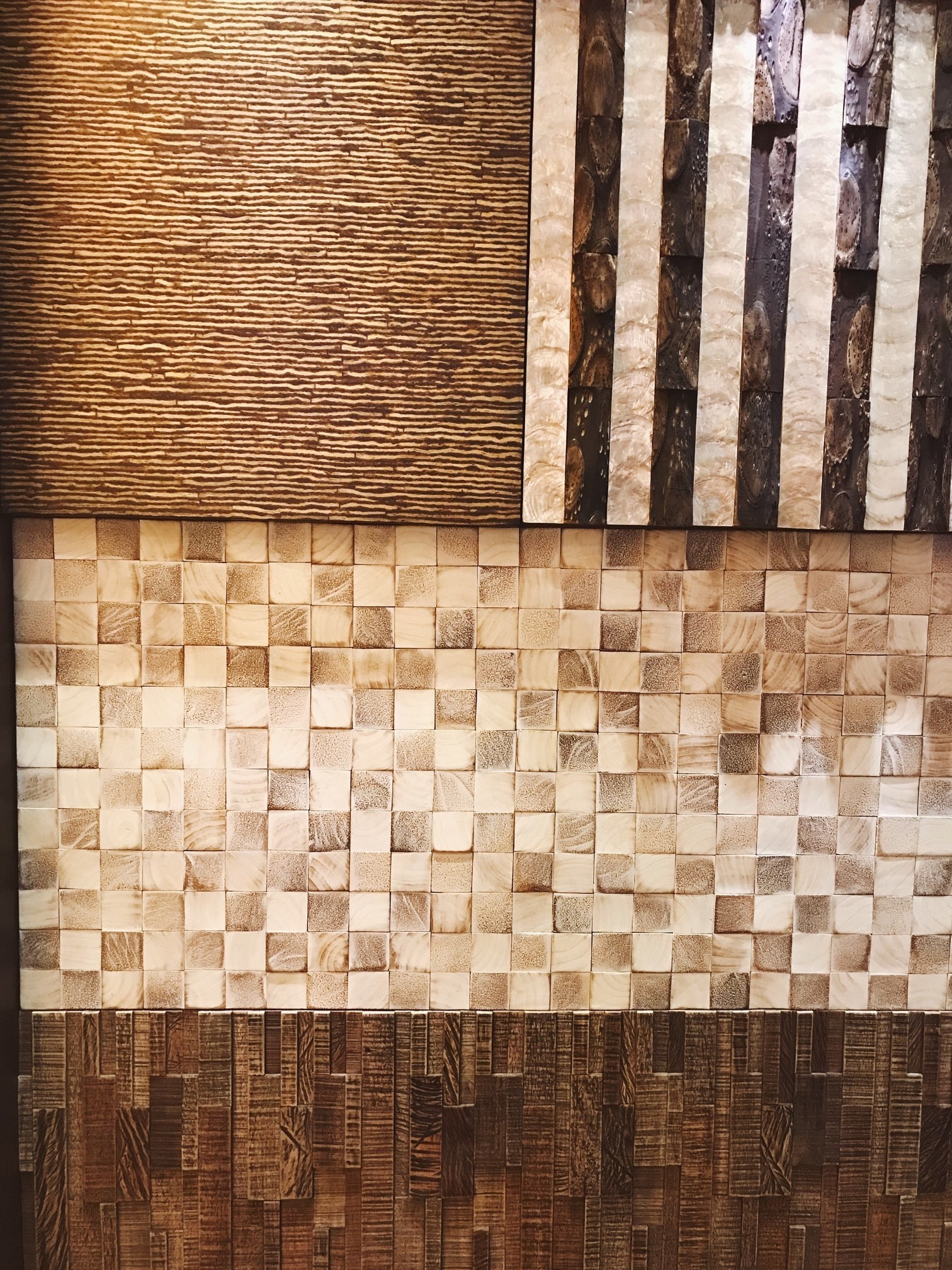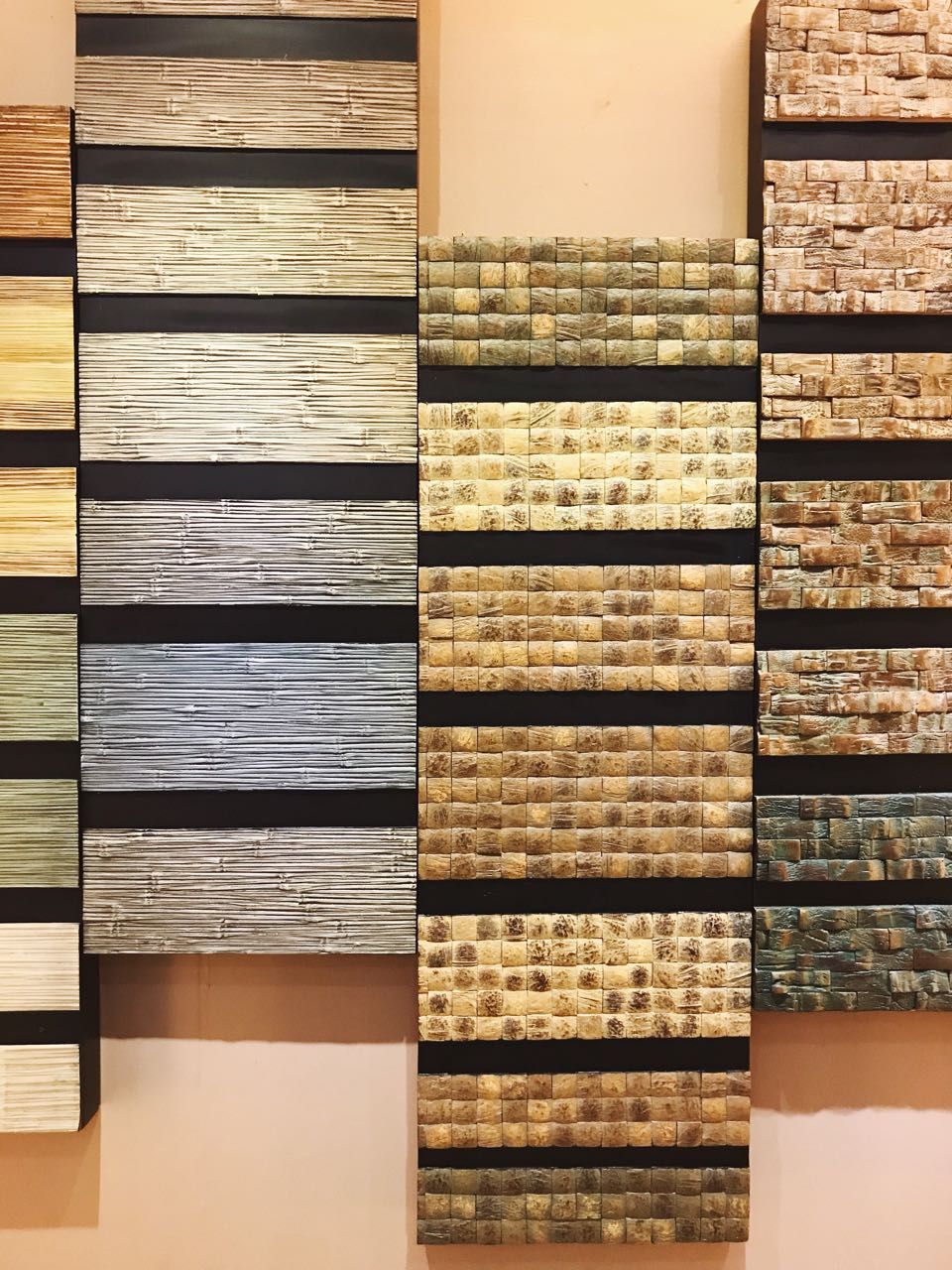 In traditional Filipino homes (think provincial houses), you can see capiz shells on anything and everything—lamps, trays, windows, chandeliers, and ornaments. Timbermate-HMT Industries Corp. is a proprietorship trader of raw materials that carries natural laminated panels for your home. These panels are made from capiz shells, recycled wood, and fiber that are reinforced by fiberglass.
Bamboo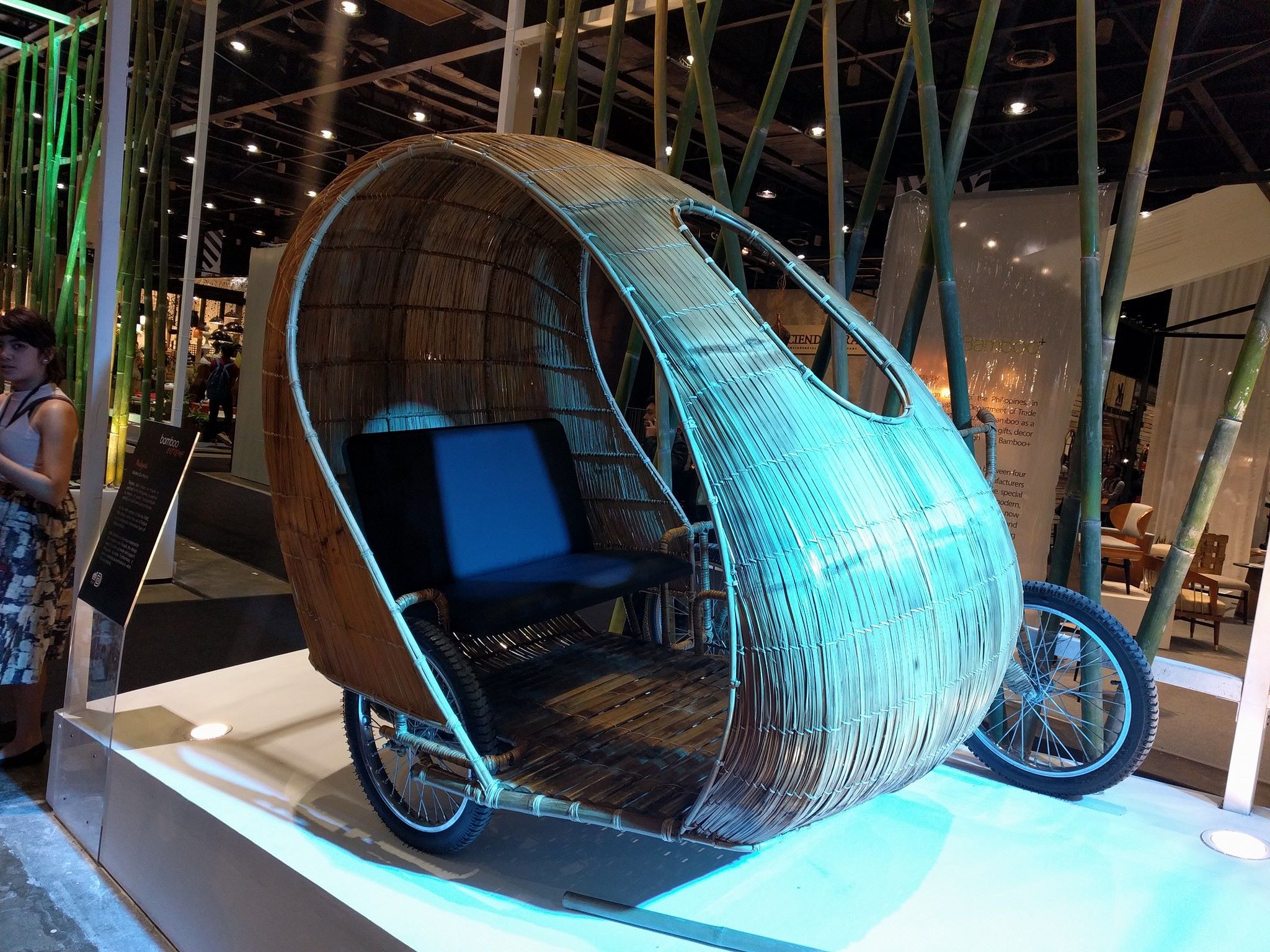 Oftentimes we see bamboo as the main component of furniture and home furniture, that's why the Bamboo Extreme program spun the material into products that "capture the millennials' way of life." The program seeks to renew interest in bamboo when it comes to producing new material, away from the norm. The Green Falcon, a café racer motorcycle, was given a modern makeover by Bonatti, a subsidiary of the Modular Energy Efficient Portage Inc. The electric, eco-motorcycle used bamboo for its outer shell, something that has never been utilized in other motorcycles.
Recycled wood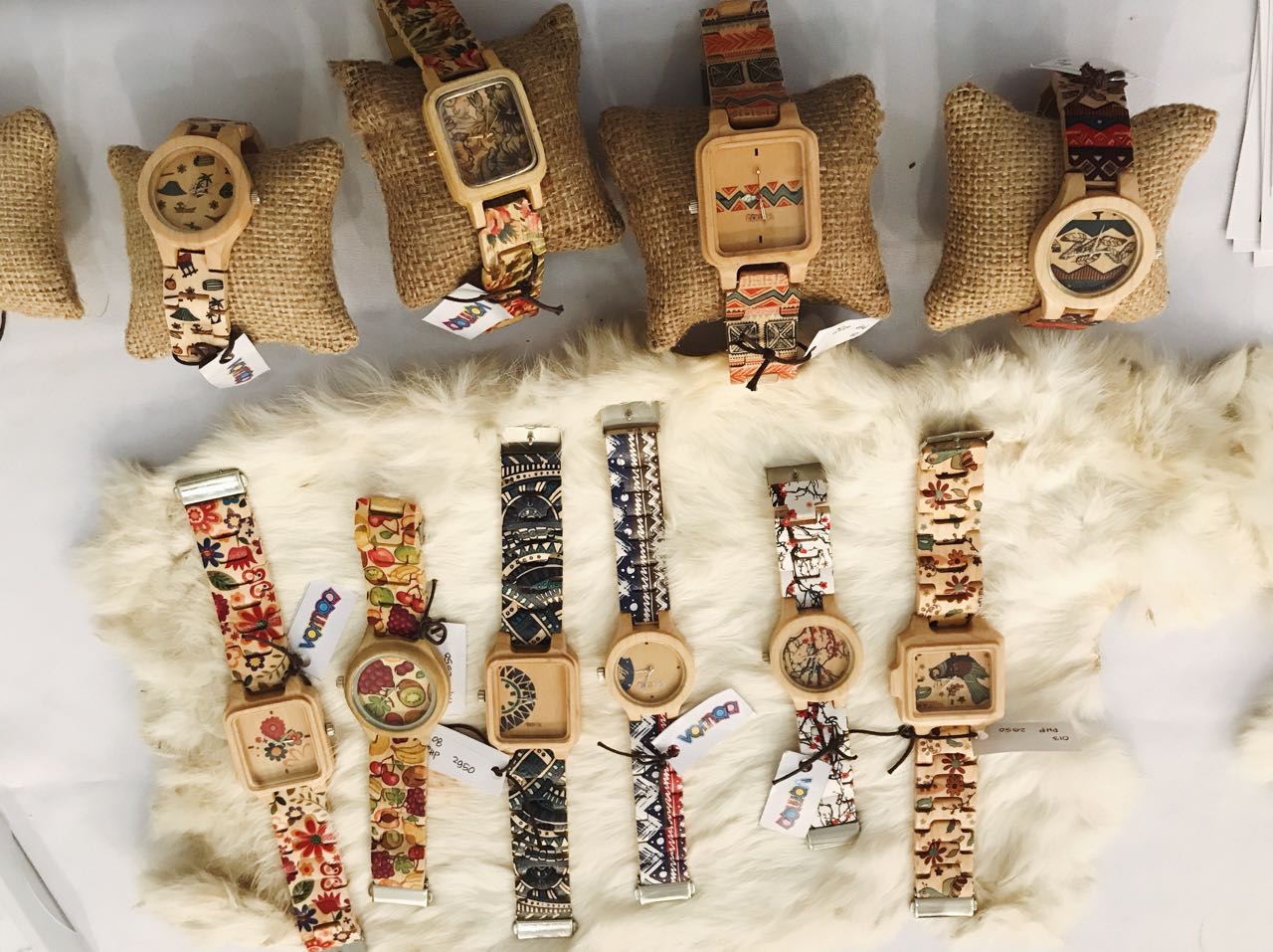 Inside the fashion tent were some of the international exhibitors. Senior watch designer Hiro Prabantoro from Yogyakarta, Indonesia brought his unique products to the fair: wooden watches. The watches are made with repurposed Canadian wood, polished and designed to turn into artsy timepieces. Timber recycling is an innovative way to combat deforestation and climate change, turning wood waste into a more sustainable source.
Brass
Manila Wear designer Earl Gariando uses mixed metal, brass, PVC, pearls, and turns them into clutches, costume jewelry, pouches, and more. The octagon purses pictured above are repoussé brass sheets that are molded in neoclassical patterns. They might look super fancy, but nevertheless wearable.
Read more:
Five exhibitors you need to watch out for at Manila FAME
So you think you know your local weaves?
Pottery teaches us the art of letting go
TAGS: arts events Filipino products local products Manila FAME market nolisoliph