Five exhibitors you need to watch out for at Manila FAME
Mark your calendars now
Oct 17, 2017
You know what to expect at any Manila FAME trade convention: a plethora of exhibits highlighting furniture, holiday gifts and decors, fashion and clothing, and accessories from both small and big-scale local manufacturers, suppliers, and designers.
They all speak of the Filipinos' brilliance. And thanks to the lifestyle and design event organized by the Center for International Trade Expositions and Missions, an arm of the Department of Trade and Industry, our designers, manufacturers, artisans, and suppliers are provided with an avenue for global trade and exposure.
Now on its 66th edition, the bi-annual FAME is gracing the World Trade Center and Philippine Trade and Training Center in Pasay City for three days again, from Oct. 20 to 22. This sourcing hub will house a wide array of products—from decorative pieces for the large-scale architectural and building needs to small concept items for modern and contemporary homes and workspaces.
Aside from renowned creative directors Tony Gonzales and Nelson Sepulveda's exhibits, here are some brands you need to pay attention to at Manila FAME:
1. Chanalli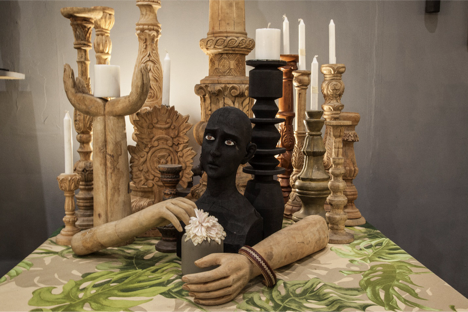 Mango wood is the weapon of choice of artisans behind Chanalli. Their huge collection of intrinsically handcrafted wooden crafts are eerie yet eye-catching. The details and distinct designs are inspired by Philippine ethnic and tribal culture, as well as colonial and Asian influences.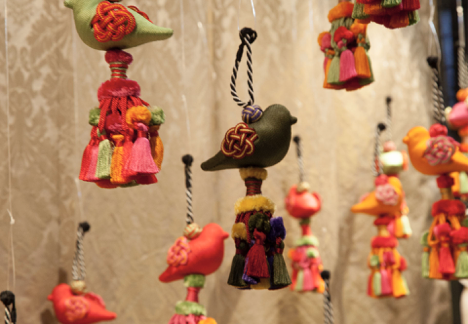 The Bird Charm in the photo above won KATHA's Best Product Design for Holiday in April this year. For more colorful products similar to the Bird Charm, look for Our Handmade Heritage at the FAME. They've been crafting traditional holiday decor with their selection of tassels and trinkets made from indigenous materials like sinamay and abaca since 1997. They also use natural shells and other items for embellishments.
3. Kit Silver Jewellery and Fashion Accessories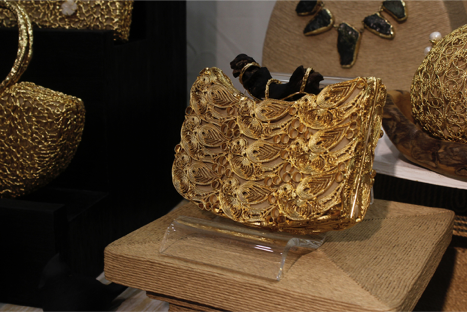 This award-winning jewelry brand is already a regular in this trade event. Their meticulously-designed jewelry and clutches are made from traditional jewelry-making techniques and observe contemporary tastes. Their selection of items accented with a variety of minerals ranges from gold, silver, and brass.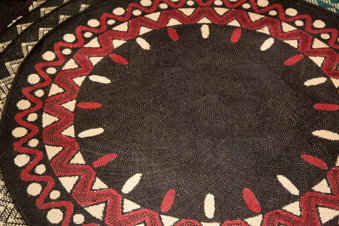 Delza's Native Products' mats are made from dyed ticog and buri. Although large with intricate designs, the mats are carefully handwoven by the company's employees in Samar. That Corona del Sol Banig won KATHA's Best Product Design for Home Decor in April this year, too.
5. Finali Furniture and Home Accessories Co.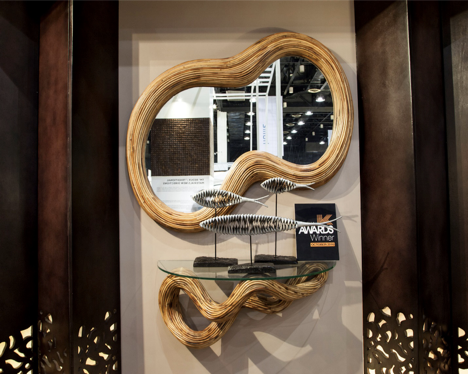 Make sure to visit Finali, too—another FAME staple. A locally and internationally acclaimed furniture company, its Largo Bench won KATHA's Best Product Design for Furniture in October last year. Take delight in the innovative designs of their home accents.
Photos courtesy of Center for International Trade Expositions and Missions
Header image courtesy of Inquirer.net
Read more:
2017 appropriation lesson: Don't use sacred Ifugao textiles on your gown
You've seen art fairs—now comes our first antique fair
So this is what a pricey sofa looks like
TAGS: arts crafts culture DTI furniture home local make Manila FAME market nolisoliph trade