The duo behind Scout's Honor just made some deadly addicting doughnuts
With doughnuts by the duo behind Scout's Honor and Le Petite Souffle
info
Poison

Coffee, Doughnuts

10 a.m. to 8 p.m.

752-0327

₱

P200 per person
In the Philippines, our definition of a doughnut is the sucrose American deep-fried pastry ("donut" if you prefer the Americanized spelling) that's full of sugar and air. But down The Alley at Karrivin Plaza adjoining the Hydra office is Poison, a moody little café straight out of Ghost in the Shell, that's adding a literal sense of depth to the beloved doughnut. Poison is a product of three companies: Tasteless for the menu, Hydra for overall design, and La Marzocco for its espresso machine.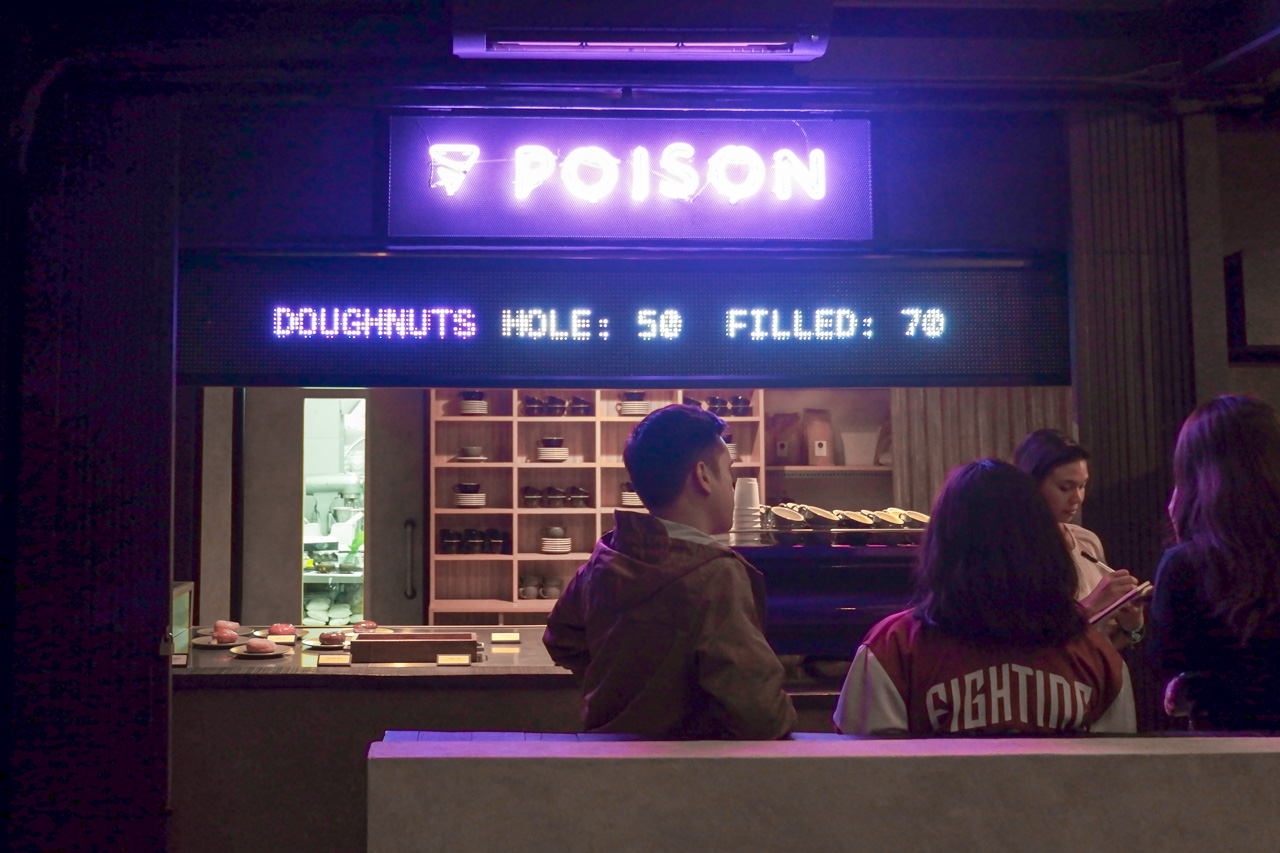 The doughnuts are a brioche sourdough made by pastry whiz kids Miko Aspiras and Kristine Lotilla of Le Petite Soufflé and Scout's Honor. While the duo's establishments are known for their variety, Poison sticks to seven core flavors: Vanilla Glaze, Salted Dark Chocolate, Garam Masala, Blueberry Glaze, Blueberry Lemon, Egg Custard Brulee, and Boston Cream, all equally as sinful as each other.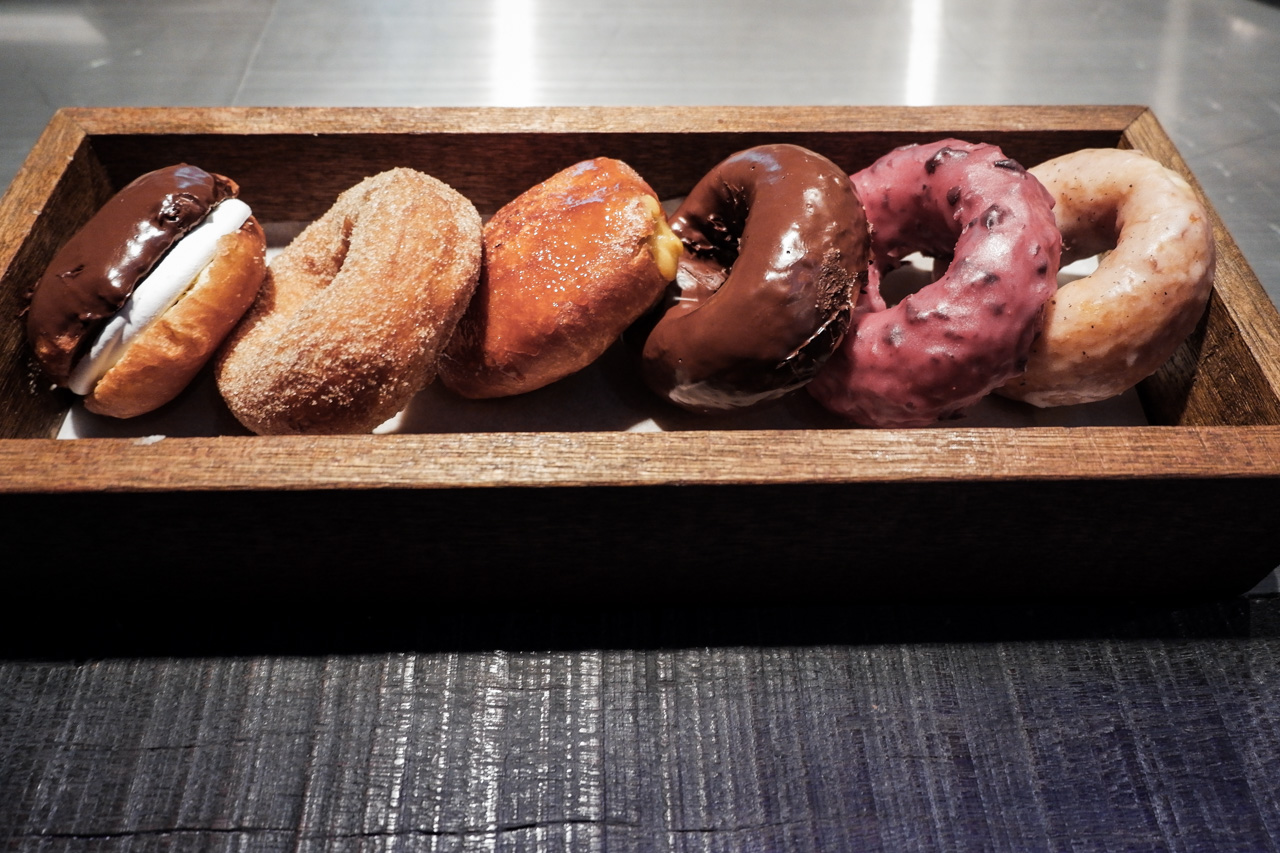 The combination of the brioche and sourdough creates a denser pastry, fuller even, and with more bite. Lotilla tells us that the dough takes a day to rise to ensure its quality and that each batch is made fresh from scratch.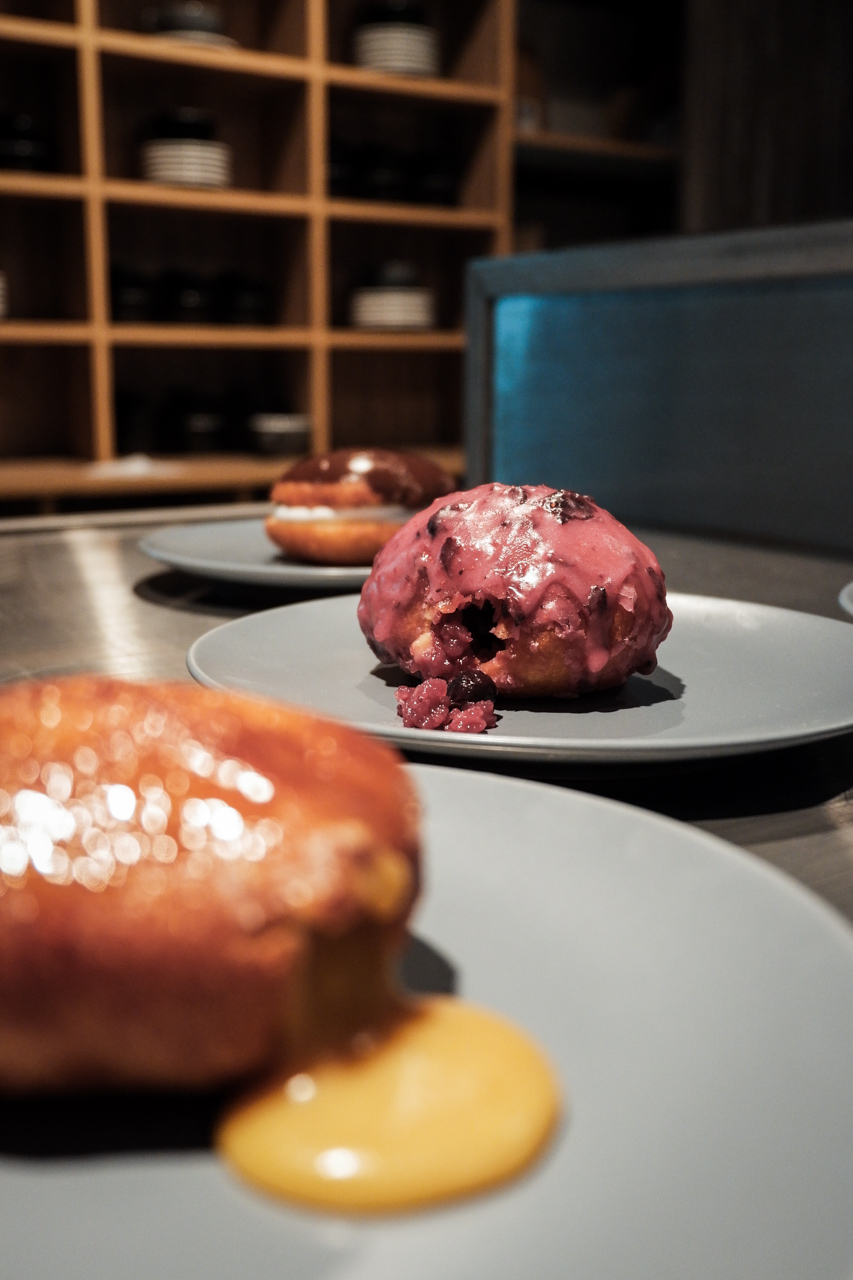 And even then, her unusual combinations of flavors coalesce into something "familiar yet unique." She expounds on the familiarity of the flavor that brings a comfort to the palate but so unique you won't find anything like it. And she's right. I have yet to try another blueberry glazed donut with a tart lemon cream filling, and still feel convinced it's good for me.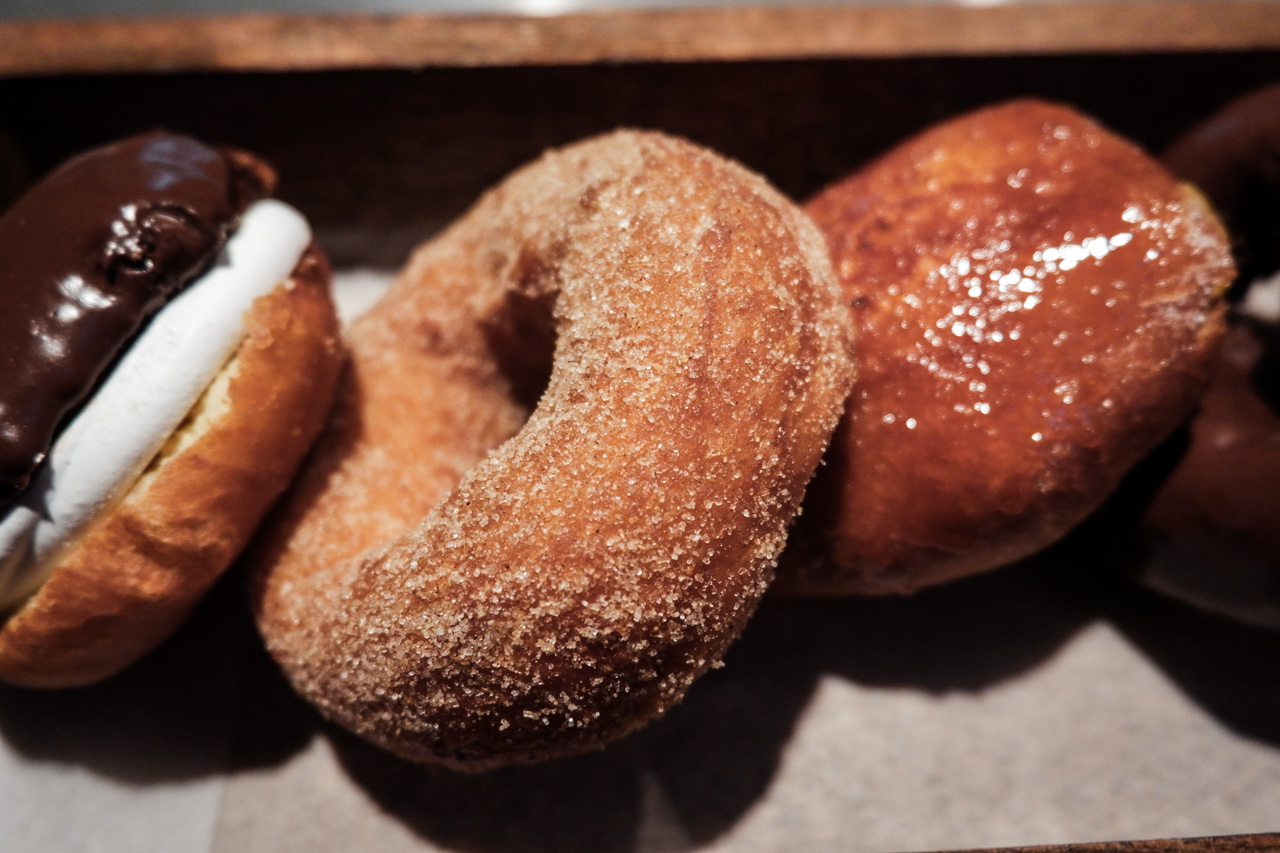 Poison's doughnuts are, simply put, damn delicious. And poison it is with the doughnut's deadly combination of deep-fried carbs and sugar glaze or cream filling, and then paired with Yardstick's Golden Ticket blend of liquorish coffee.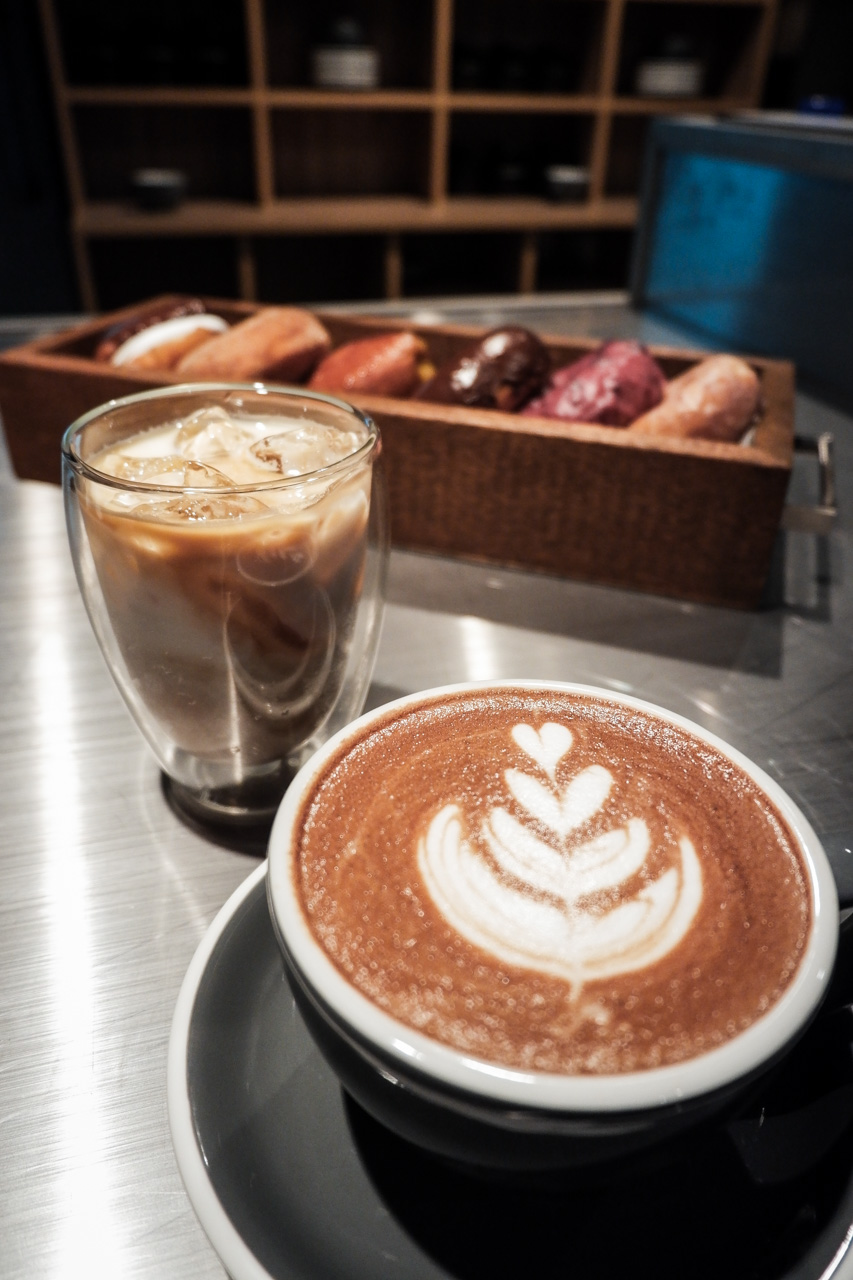 I could have died of hypertension and happily made my way to caffeine heaven. The coffee is wonderful, too and doesn't intimidate. It's black, white, or mocha; iced or hot. That's it. No half of this and that, and off-menu items. What you see is what you get, unless your connoisseur instincts request otherwise.
Ask Dan Matutina of Hydra Design Group and it's a quick allusion to the venom of the Hydra without being too Grecian.  But Poison has also caught the attention of social media users, curious about its neon lights and minimalist design. "We wanted to make a space that wasn't typical of a café," says Matutina, "Its feel is a café in the cyberpunk dystopian future." I nod in agreement staring at the looped animation on the wall of cats, coffee, and donuts melting into each other.  Matutina and his colleagues have always dreamed of building a café in the lobby of their office. Now that it's a reality, even they're shocked to discover that they've run out of doughnuts. Well, that's always a good sign.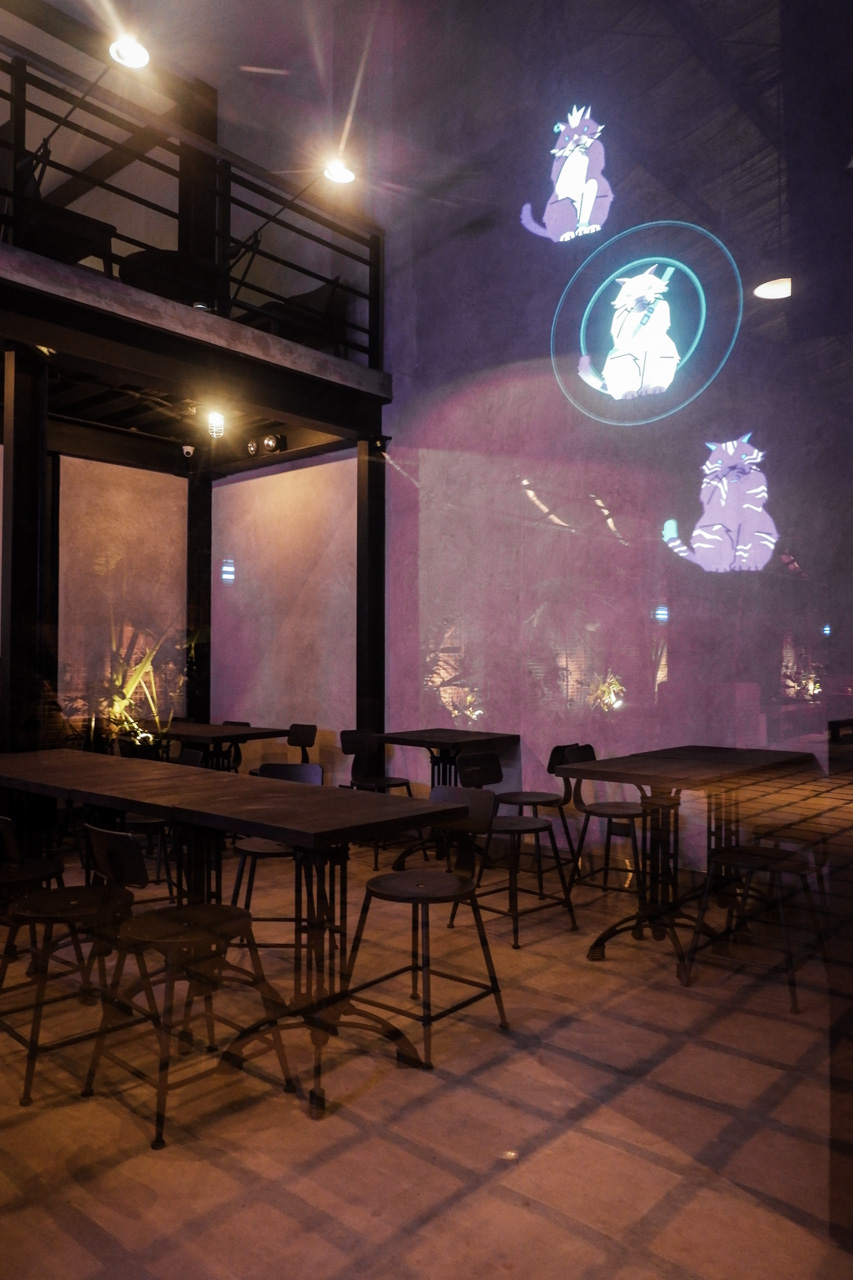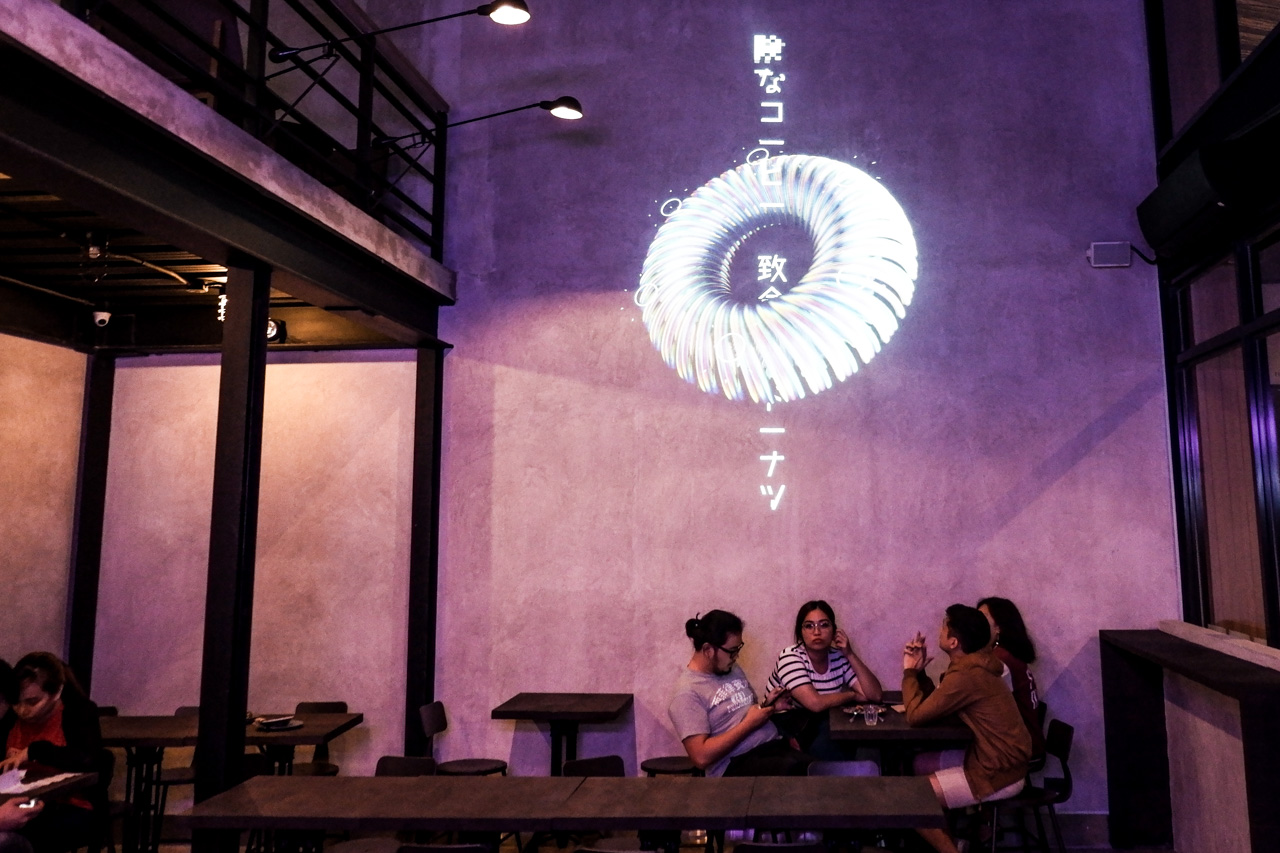 Poison is still at its sapling stage where a core menu is developed but has room for an exciting array of more items in the very near future (Lotilla says egg sandwiches using the doughnut buns are in the works, much to everyone's excitement). But because it doesn't confine itself to the concept of a café, Poison is ripe for pretty much anything it wants to be and has all the potential to back it up.
Read more:
Kris Aquino should drink these on her coffee date
The one disease that could (possibly) shut down the coffee industry
You know what's better than naps? Coffee naps
TAGS: best donuts in manila dan matutina doughnuts hydra hydra design group kristine lotilla miko aspiras poison poison donuts
WHY GO?
Doughnuts like no other pair up with great coffee in a dystopian future setting
MENU