What to do when you're not ready to unfriend someone on Facebook yet
Go ahead, they won't even notice
Dec 18, 2017
We all have those days when a certain individual populates our Facebook newsfeeds with posts we dislike—think political, misogynistic, insignificant personal posts, etc. Or maybe, it all boils down to the fact that we really dislike that certain person.
When we arrive in such moments, there are people who are courageous enough to click the unfriend button. Then, there are people who opt to unfollow people perpetually. And finally, there's me who's reminded of all my good memories with a person before clicking the unfollow or unfriend button and end up not doing the deed at all.
Fortunately, Facebook has tools that can help you see less from specific individuals without throwing away your digital friendship.
Unfollow them

Unfollowing people is not the same as unfriending them. You can unfollow someone without unfriending them, but you can't unfriend people without unfollowing them. When you unfollow people, you are choosing not to see any of their posts forever or until you decide to follow them back. However, I'm pretty sure that you'll forget about it soon and it's practically a low key way to unfriend someone without hurting their feelings.
Snooze them

This latest Facebook tool was just introduced last week. Since Facebook is becoming more toxic these days, this function gives you control over who appears on your newsfeed. Although it's similar to the unfollow button, the efficacy of the snooze only lasts for 30 days.
The introduction of this function is actually just perfect for the season. When everyone's posting the presents they received, their holiday portraits, and their generic "Merry Christmas from our family to yours," you can bring out your inner Scrooge and activate the snooze function and you'll be saved from some people's holiday posts. It's also good for people who just came from a fresh breakup and who are giving themselves a deadline for moving on.
Hide your posts from them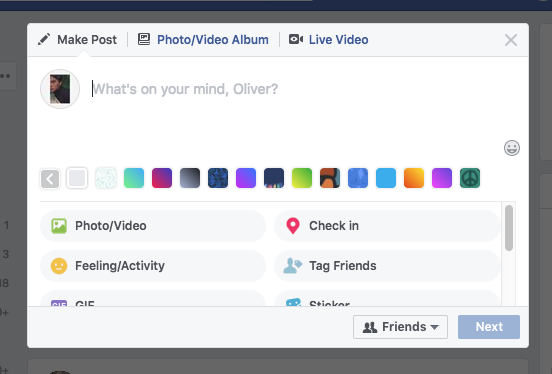 The first two options limit who we see and how much we see of them but in some circumstances, you might need to control what others see from you. Every time you draft a new post, you have the option to select the audience of your post. If you're trying to avoid a specific person, click the drop down button and choose "Friends except…"
Facebook and almost every social media platform is dangerous. In the end, your rules should always apply to your own feed. So if it's becoming too toxic, don't feel bad about unfriending someone. It's just social media, anyway.
Read more:
Gigi Hadid went on a digital detox and so should you
The cure to your social media addiction is right there in your phone
Hook your kids with podcasts for screen time break
TAGS: Facebook newsfeed nolisoli.ph post snooze social media unfollow unfriend