From petticoats to shoulderpads: the evolution of women's workwear
Women have come a long way to fight for blazers and powersuits
Jan 19, 2018
The history of women's workwear holds a unique story about events that transpired and the changing roles of women. From full skirts with crinoline hoops to T-shirts, women fought hard to be able to wear what we wear to work today.
Power dressing didn't exist until the late 1970s. Yes, a lot of them were hustling in offices at the time, but they were still mostly regarded as 'trophies' or 'accessories' to male success and stature.
As careers progressed and jobs became bigger, women began to compete with men for real, signaling their dire need for parity in the work environment. "It was like, 'Look at this, I can do the job you can do, so I'll dress like you do,'" said Austyn Zung, creative director of retail company Ann Taylor in an interview with The Cut.
Have a look at how women's workwear kept up with the times below.
1899 to 1920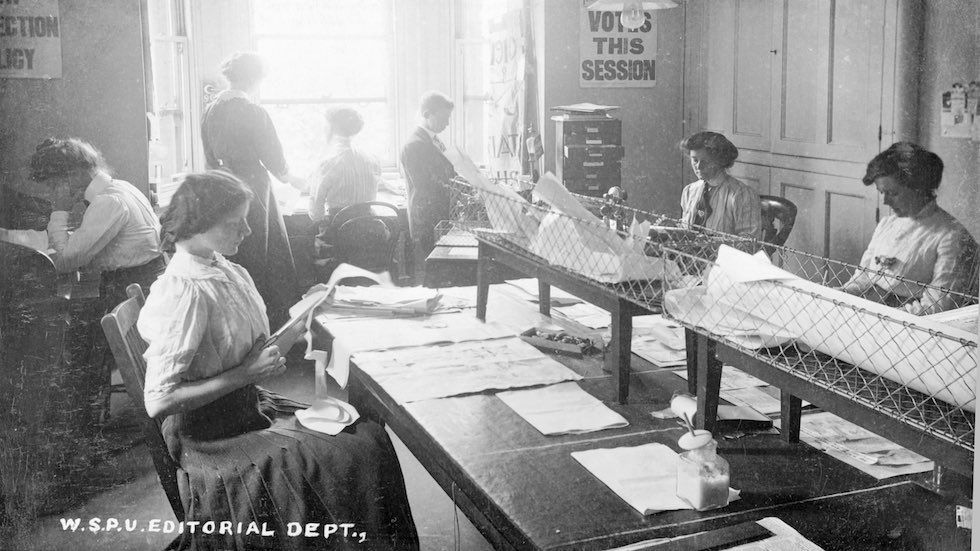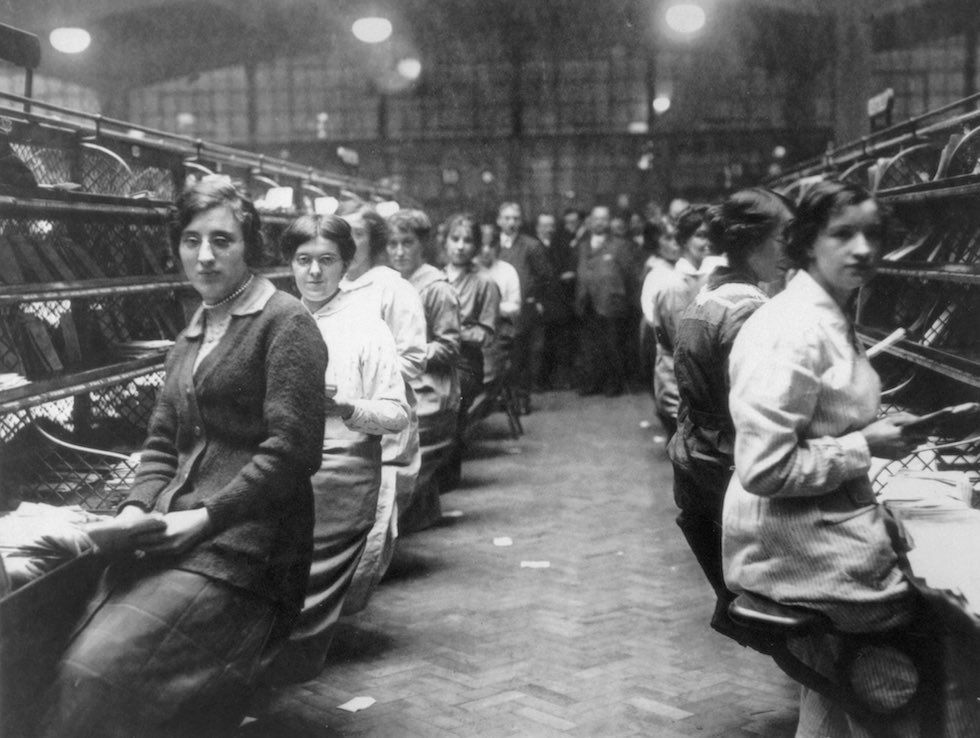 British middle-class Victorian women were already employed in offices in the 1800s. They wore full skirts and crisp, white blouses with their hair worn up. In the dawn of the 20th century, more women experimented with patterns and textures like stripes and wool.
The 1930s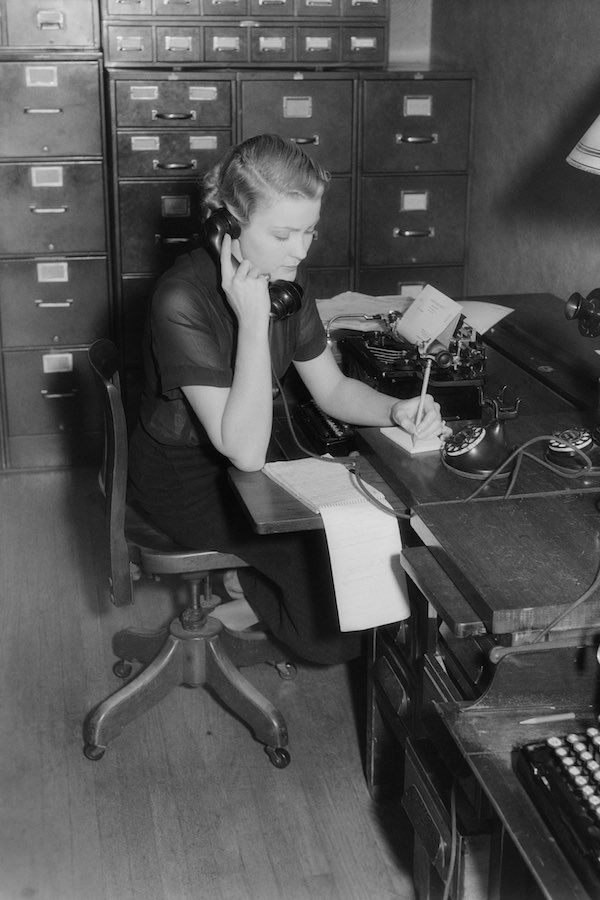 The Great Depression between 1929 and 1939 gave way to a more conservative yet sophisticated style.
The 1940s to 1950s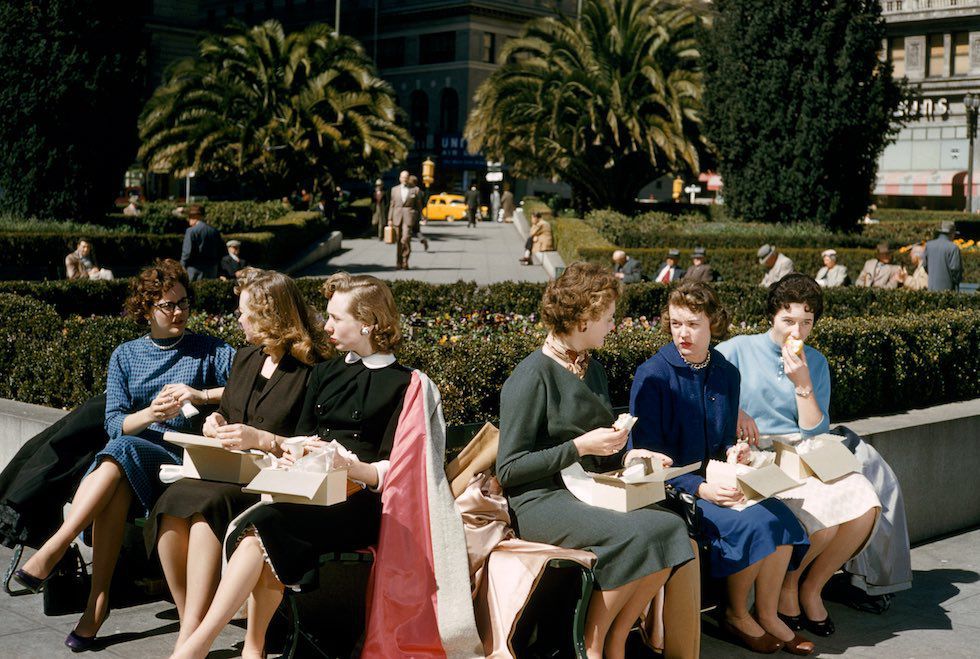 Following the rigor brought by the war, women sought more glamorous silhouettes that were perfectly tailored while retaining the conservative colors from the last decade.
The 1960s to 1970s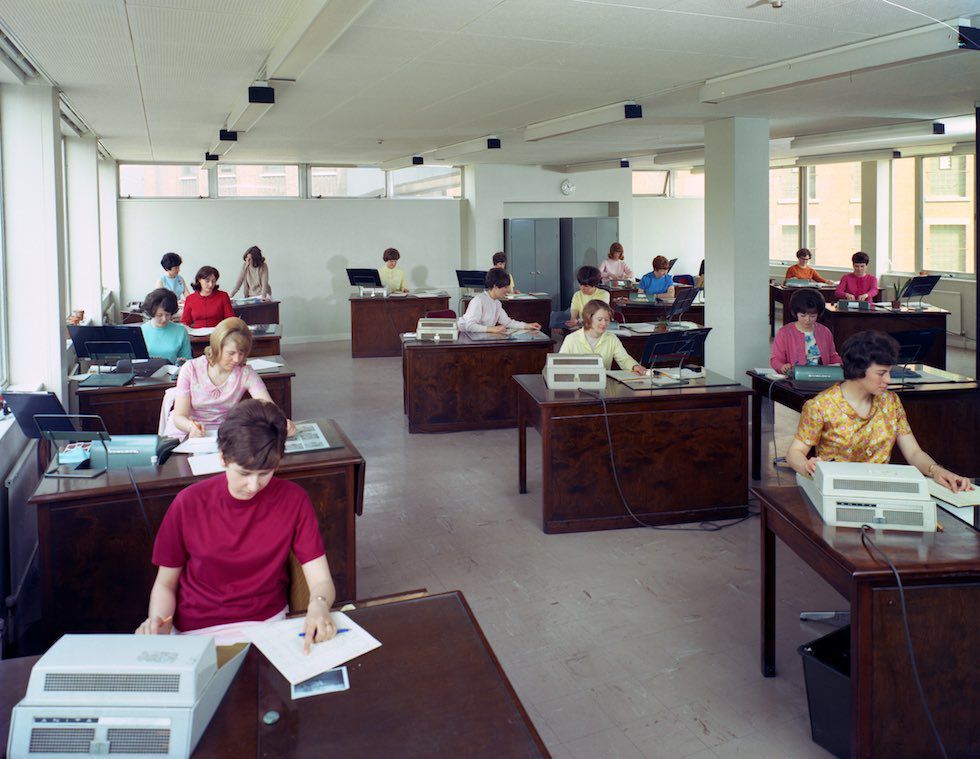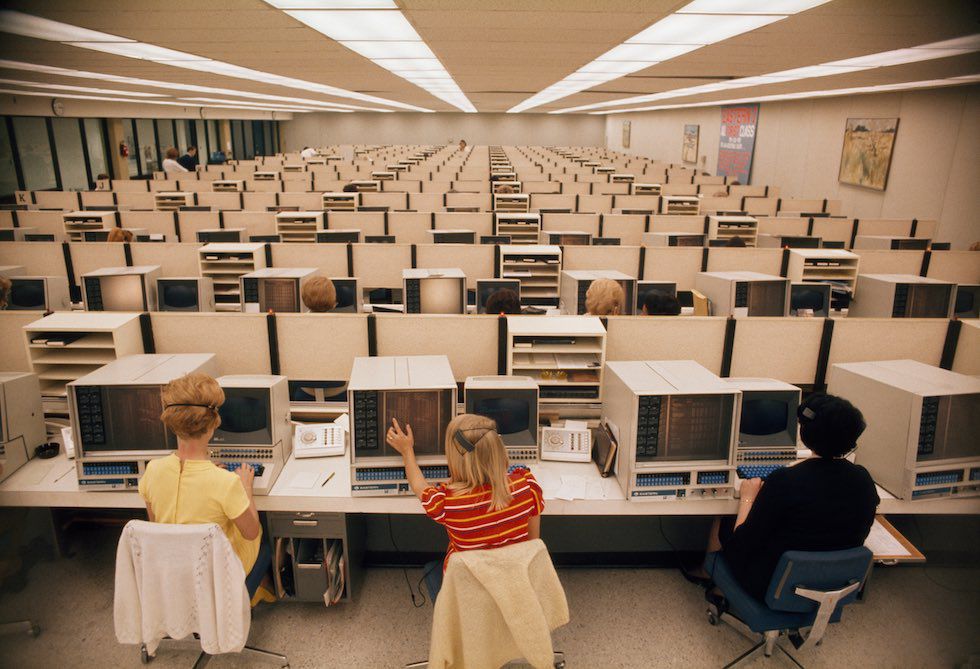 The '60s and the '70s were the golden years of bright hues and patterns. More women brought color to the office, accompanied by flawless bouffants and subtle accessories. Pastels, florals, and stripes were also gaining traction.
The 1980s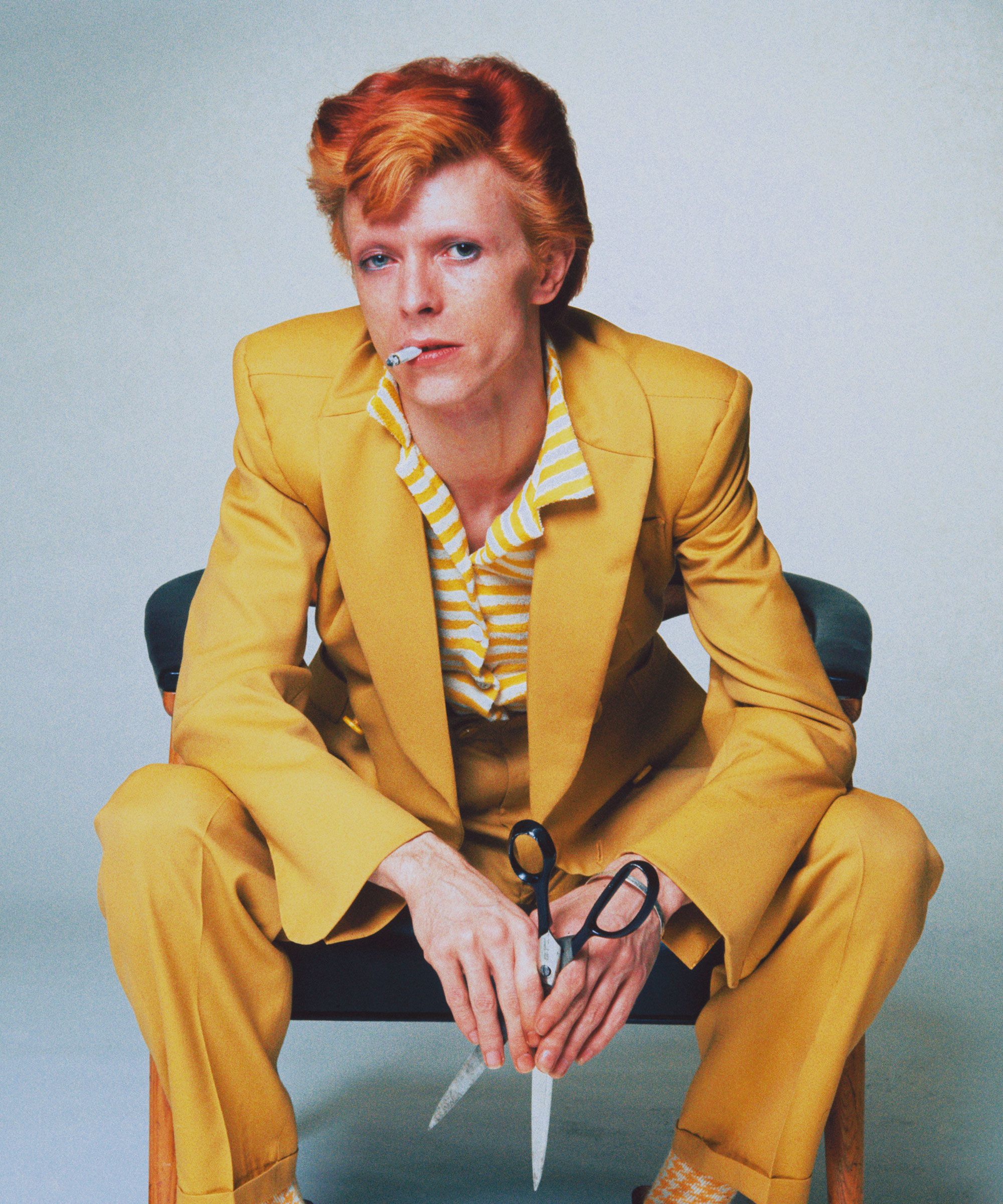 The 1980s saw the advent of power dressing: Tweed, leather, and velvet were some of the most popular fabrics at the time. The rise of pop culture also influenced how women dressed in the workplace, and the mantra "bigger is better" was widely adopted (bigger hair, makeup, jewelry, and shoulder pads).
The 1990s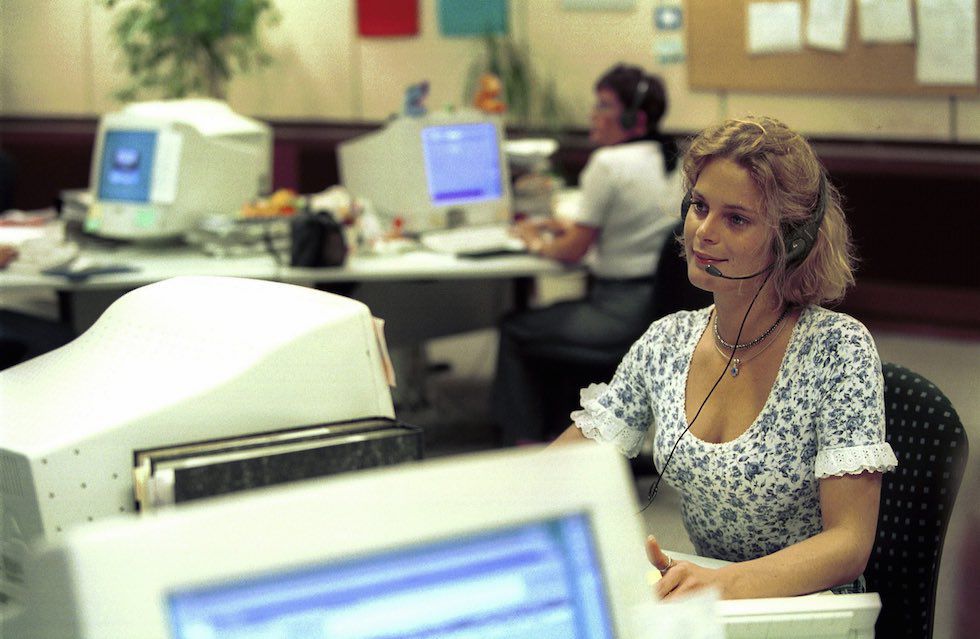 The workwear of the '90s was kind of like the refined version of the '80s. Women reverted to minimalism in the form of open collar blouses, sharp cuts, micro-minis, and suit jackets sans the shoulder pads. Casual clothing like T-shirts and chokers also became acceptable in the workplace.
With the 20-year trend cycle, it's safe to say that nothing is new in fashion anymore. It runs like clockwork and the more a trend is being repeated, the more iconic and powerful it becomes.
Feature image courtesy of Mashable
Read more:
Here's how to take fashion risks this 2018
What it means to be a designer, according to minimalist designer Joey Samson
Admit it: These grandparents look real cool in streetwear
TAGS: evolution of workwear fashion history of fashion nolisoliph power dressing women's workwear