Fire prevention tips to avoid another UP Shopping Center disaster
What we can do to spare another heartache from disasters like this
Mar 8, 2018
UP Shopping Center has been taken by a fire this Thursday morning. According to reports, the fire started sometime around 7:15 a.m. and was put out by 8:53 a.m.
LOOK: Initial report on UP Shopping Center fire
– 7:26 am – First responders immediately declared 2nd alarm
– 8:24 am – Fire declared under control
– 8:53 am – Fire out
Cause of fire still to be determined pic.twitter.com/dpUcAu38tR

— Rambo Talabong (@rambotalabong) March 8, 2018
In the span of those two hours, the fire did serious damage to all the shops, eateries, and printing services residing in the shopping center.
UP Shopping Center is on fire. Firefighters on the scene now. Please pray that no one got hurt. pic.twitter.com/UbfkLd8c8q

— lorenzo! (@lorenzotorres__) March 7, 2018
Firefighters now getting flame under control pic.twitter.com/XXQyyooiPX

— lorenzo! (@lorenzotorres__) March 7, 2018
The cause of the fire hasn't been identified yet, but the effects have been felt immensely throughout the UP community and farther.
Firefighters now getting flame under control pic.twitter.com/XXQyyooiPX

— lorenzo! (@lorenzotorres__) March 7, 2018
:((((( UP Shopping Center saved us from spending so much on printing and book-binding our feasibility study and thesis. so many memories here as well, i'm sad 😢 https://t.co/8L8SIWqDmp

— Serge (@sergienette) March 8, 2018
Seeing photos of UP Shopping Center burned down is really heartbreaking. Ang hirap magmove-on. Salamat, SC. 💔

— Mish 🌸 (@iammishaeljoy) March 8, 2018
The shopping center left its mark on the hearts of many with its iconic establishments such as Rodic's eatery. It was also the go-to of many students from the University of the Philippines and its neighboring universities and colleges during thesis season for its cheap printing and photocopying services. For now, these endeared shops and eateries will be relocated to the field right across the burned shopping center.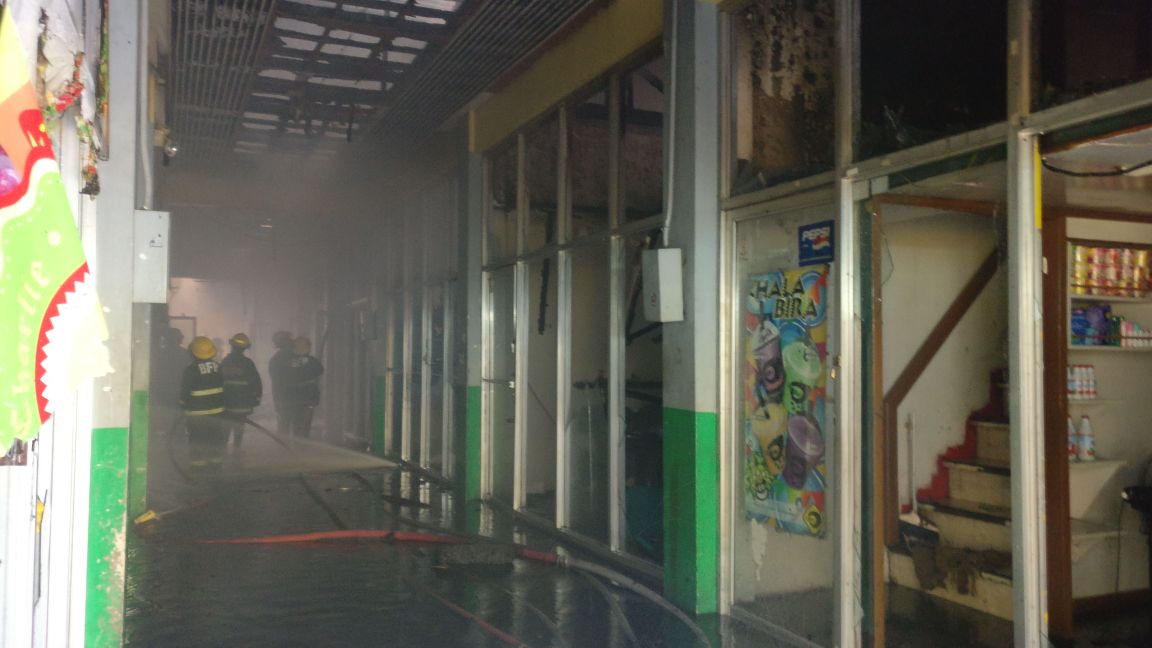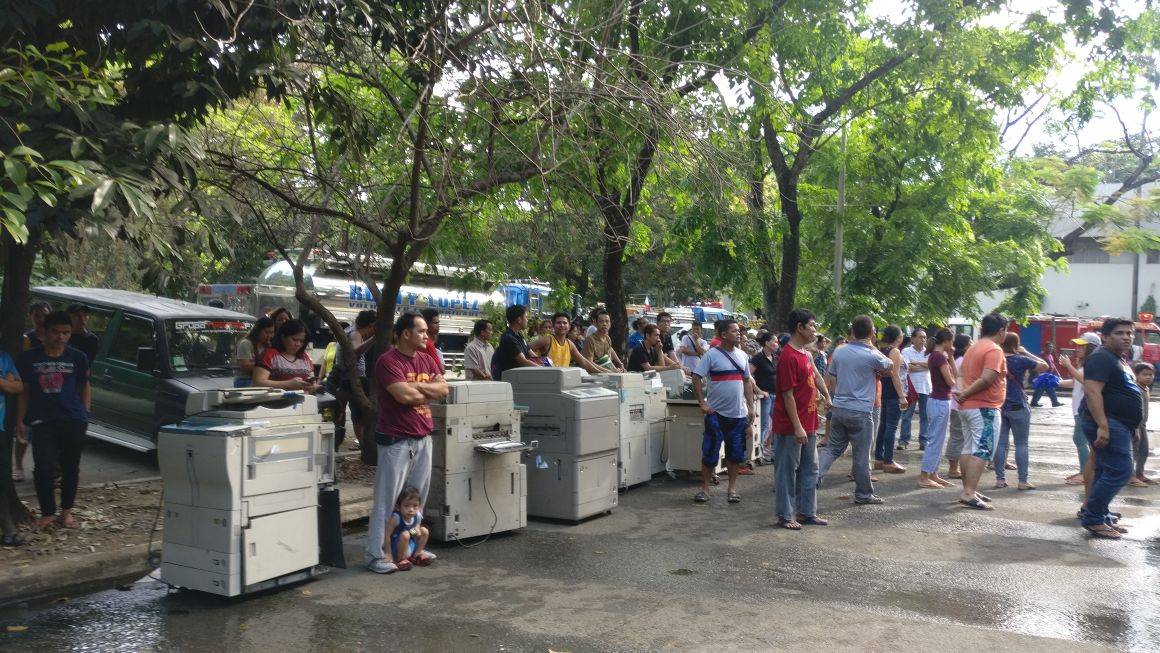 The UP Shopping Center has been the fourth building in the university's compound to be taken down by a fire in the span of four years. In hopes of avoiding more hearts broken and livelihoods ruined, and in the spirit of Fire Prevention Month, here are some tips to take note of:
Invest in smoke detectors and install them on every floor of your establishment. Take care to test them every month, too. This is so you'd know if you have to change their batteries.

Have a fire escape plan and practice it regularly with your tenants.  

In case of a fire, get out, stay out, and do not go back inside for anything or anyone. It only takes two minutes to be trapped in a fire.

Keep lit candles away from combustible materials.

Don't scrimp on electrical equipment. Investing in quality plugs, extension cords, and other electrical equipment will actually save you a lot of money in the long run.

Avoid using electric fans for 24 hours straight. Turn them off every several hours to prevent them from overheating.

Shut off and unplug electrical equipment and LPG tanks when not in use.

Avoid octopus connections. Keep your wires and cords neat and separated.

Unplug extension cords. They're not meant to be used as permanent outlets.

Keep a fire extinguisher on every level of your house or building. Place them in the most accessible areas like hallways and stair landings.

Keep your place clean at all times. Five minutes of tidying up can save you from stray combustible materials accidentally being set ablaze.
Photos courtesy of Inquirer.net, Twitter.com/phkule, and Twitter.com/penmanila
Read more:
Just how bad is the Mt. Pulag forest fire?
Anti-Marcos student protester is one of 2017's most influential teens
This student's eight-hour walk to Fairview reveals our road problems
Read more by Anthea Reyes:
Who's really responsible for all this Fake News?
Did you know we have over 100 languages in the PH?
Filipino founder of London Biennale gets married in Manila
TAGS: fire fixture nolisoli.ph university of the philippines UP UP Shopping Center UP shopping center fire