Walking around New York or Tokyo is no task. If anything, a stroll around these legendary cities under fair weather is empowering. However, you cannot say the same about Manila. Here, a short walk is equivalent to sweat, smoke, and sweltering heat. But still, the solution to beat this heavy traffic is to get on your feet and brave the pollution and the hot weather.
Recently, I've been trying to walk from the office to the jeepney stop to avoid traffic. I once even tried walking from our office in Makati to the train station in Taft, but I think that's not going to happen again. While I thought that walking from Taft to Makati under the midday sun is already legendary, Mico Taberdo, a student from the University of Sto. Tomas (UST), walked from the university to his home in Fairview. The place gained the moniker "farview" as it feels like the farthest point of Metro Manila even if it's not. From UST to his home, the distance is 20.6 kilometers and it will take four hours and 30 minutes to get home by walking. Who's going to do that, right?
Let's set aside the issue of heavy traffic and inefficient transportation system for now. In the video, Taberdo proved that walking in Manila is doable. However, our roads don't seem too ideal for walking.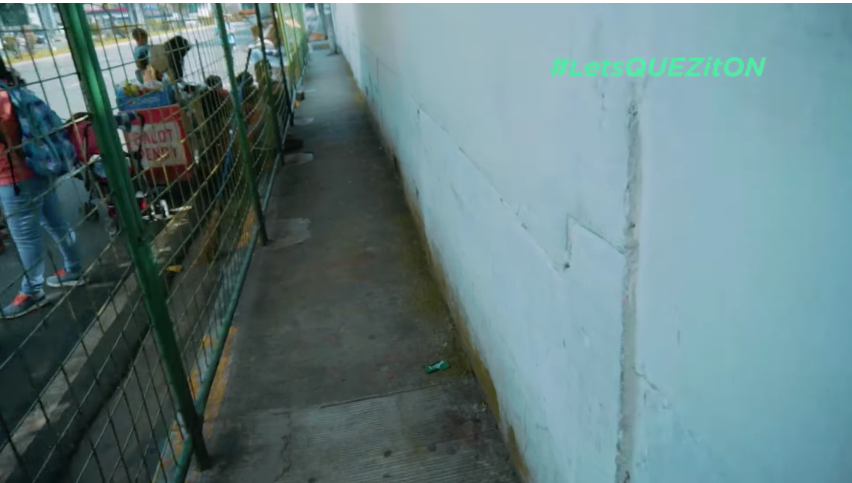 At one point in the video, Taberdo started treading a sidewalk that seems too narrow for someone to even call it a comfortable saunter around the city. In the U.S., the Federal Highway Administration suggests that the minimum width of a sidewalk for two people to walk in comfortably is five feet. The ideal width, on the other hand, is greater. In areas with heavy foot traffic like shopping districts, it's even desirable to have a 40-foot wide sidewalk.
In the Philippines, the required minimum width of sidewalks for socialized housing projects is three meters or 9.84 feet. In case of construction, there should be a fenced sidewalk of at 1.2 meters or 3.94 feet. Although the sidewalk pictured above is fenced, it seems too narrow to encourage people to walk.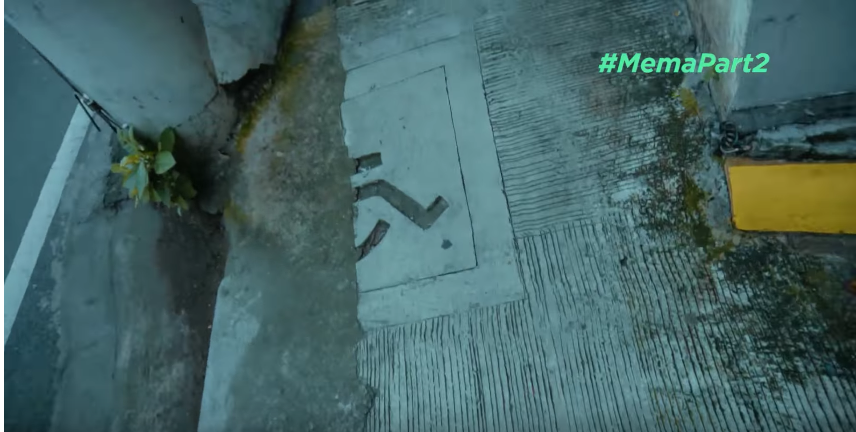 Aside from the lack of open spaces complete with trees and comfortable resting areas, our roads are insufficient in features that ensure pedestrians' safety. As Taberdo continued walking, he chanced upon this PWD symbol interrupted by a post. Although PWD-friendly crossings have been constructed, it shows a lack of consistency. Then, as he was about to cross, he realized that the overpass is still unfinished. So, he crossed the road even if it's not the designated pedestrian crossing.
"Pedestrian lanes are misplaced or missing, while lights are lacking in streets and overpasses where they are badly needed," medical doctor and anthropologist Gideon Lasco of Walk Manila group wrote. The video proved it so. Although there are designated PWD crossings and lanes, there appears to be a lack of it and there's inconsistency.
"Cognizant of the greater impact of pedestrian concerns on certain groups, such as the poor, persons with disability, and women, we also say this as a matter of inclusiveness and social justice," Lasco wrote.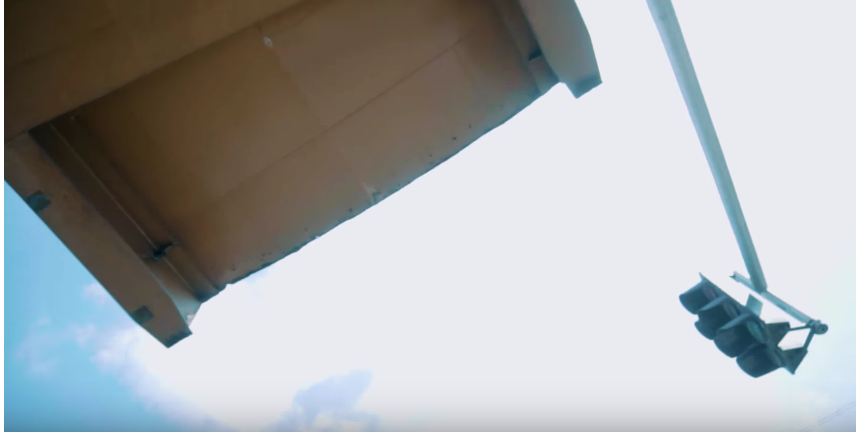 Dr. Fernando Nakpil-Zialcita, an anthropologist, said that Metro Manila doesn't just lack walkable spaces but even visual harmony. "Though we are supposedly a democracy, our cities ignore the needs and rights of the vast majority who do not own private vehicles, and who must do some walking," he said.
While we can pinpoint and raise issues to the government, pedestrians must also be responsible. Our responsibility begins with knowing and following the existing traffic rules. But it also extends to raising our concerns to the government and cooperating with them on how our roads can improve. As Lasco suggested in his article, we must demand structures that wouldn't encourage jaywalking. Why do people ignore the overpass when it eliminates dangers involving running vehicles? It's easy to say that they're simply ignorant or stubborn, but some pedestrians are physically incapable of climbing the structure.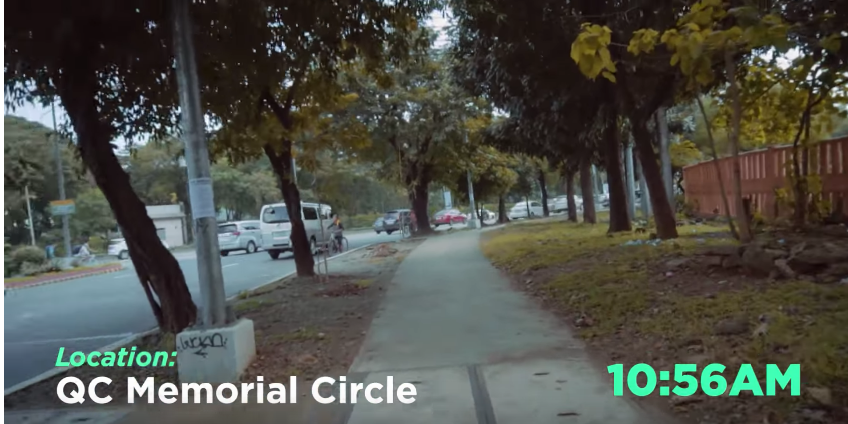 "The pedestrian lanes must be defended. The sidewalks must be defended," Lasco wrote. Walking is not just a type of physical activity. As Taberdo said numerous times in the video, walking is a passion. It's a little move not just towards a walkable city but a healthier community and a better life. Go on, try walking—maybe not from your office in Makati to Fairview or to Cainta. Once you've developed a habit, just keep walking until something changes.
Header image courtesy of Inquirer. Images screengrabbed from MicoTaberdo/@mcobat
Read more:
A photographer took aerial photos of Manila and they're utterly suffocating
Stop whining about Manila being one of the world's most stressful cities
LOOK: Hundreds of plastic bottles are crammed on a ledge of a building in Manila
The world's first livable art park is a two-hour drive from Manila

Writer: OLIVER EMOCLING