Would you try pairing coffee with Korean fried chicken?
A rice meal to match your single-origin brew
info
White Camp Coffee and Kitchen

Comfort food and specialty coffee

Monday to Saturday, 8 a.m. to 11 p.m.

0917-8987793

₱

P400
Nestled between newly-opened brunch places Milky & Sunny and AM PM at The Ignacia Place is a coffee shop that goes against the specialty coffee grain.
White Camp dons bright and enticing interiors—a breath of fresh air from the rustic and industrial design third wave coffee shops are known for—and highlights Asian food rather than Western from their menu.
The integration of Asian flavors is Diane Gollon's choice, one of the owners of White Camp, who handles the fare in the cafe.
"My vision is to make [the food menu] comforting, dishes you'd want to have with your coffee but with an Asian flair. I noticed a lot of coffee shops here serve Western food, but for me, Asian's more comforting," she says. The flavors hit close to home, after all, like their own take on Korean fried chicken.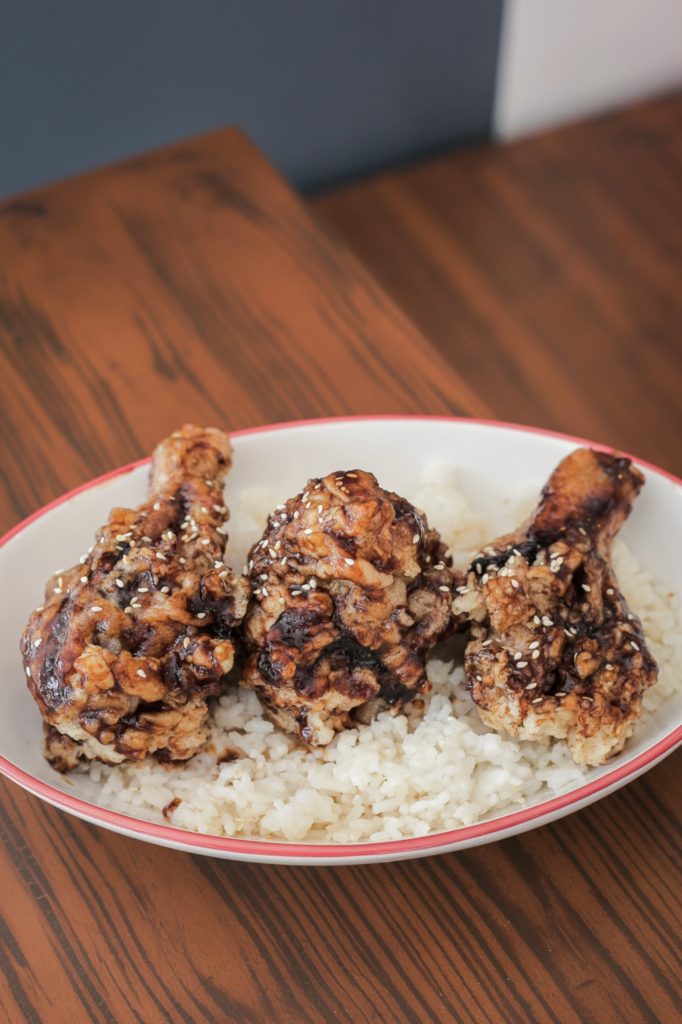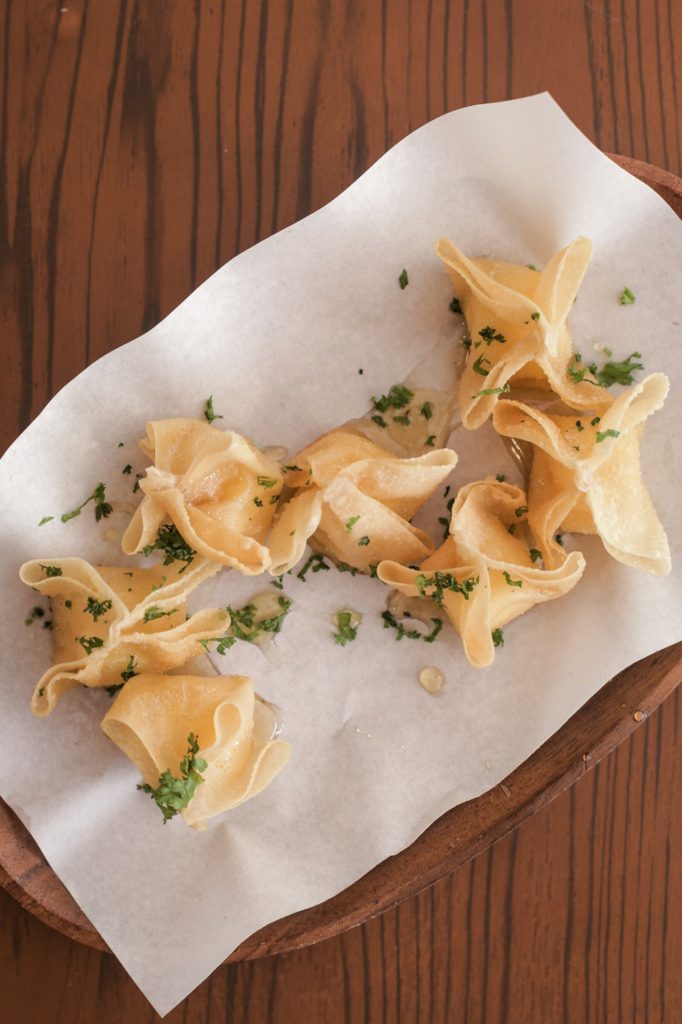 Unlike those of popular fast food chains, White Camp's Korean fried chicken's definitely richer. Soy garlic glaze generously coats the chicken; its savory flavor permeates the layers of meat under the crispy skin. A serving has three pieces of chicken—a steal, if you ask me.
For light bites, try their cheesy wonton that glistens with truffle honey. A serving has seven chunks of cheddar enclosed in crunchy wonton wrappers. The simple dish is enriched with the luscious truffle honey, although for more creaminess when chewed, I think different kinds of cheese can be used.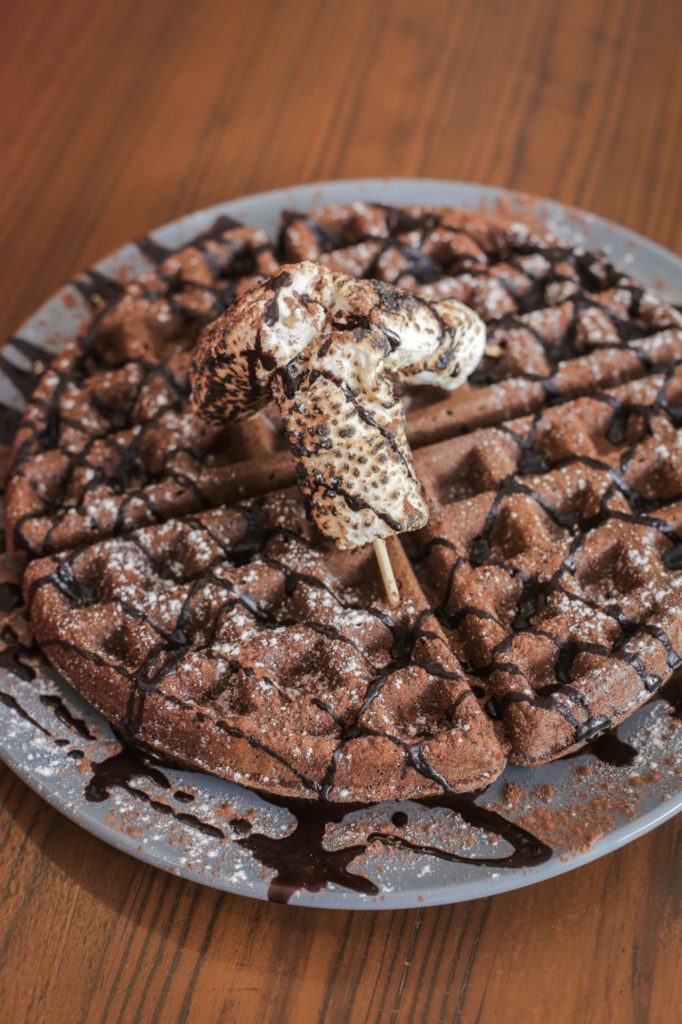 Aside from rice meals and light chow, they also have the staples like this S'mores waffle. Make sure to devour this plateful of sweets while it's warm as the texture of the leavened batter can get kind of rubbery. Pair this treat with a cup of flat white, which uses a blend of coffee beans from Brazil and Indonesia. This blend gives off nutty and chocolatey notes with a depth. Synthesized by Yardstick, they call the houseblend Campfire.
Now for the coffee department as well as the cafe's design, Diane's brother Ray is in charge.
"I want White Camp to be an avenue for people to try out new and different things especially when it comes to coffee. We're not forcing them, just giving customers a wide range of variety to consider and explore," Ray says. Since there aren't a lot of specialty coffees in the area, the concept can be elusive to those who are from this city. So they make conscious efforts not to alienate the market, i.e. making the interiors "not too snobbish, too rustic, and cement-y."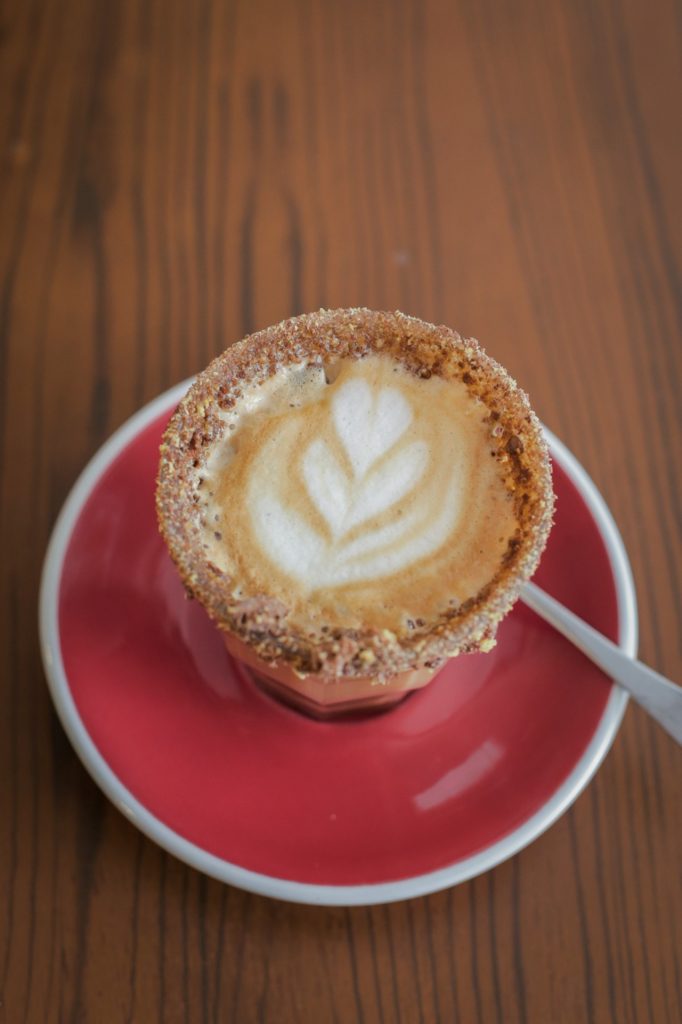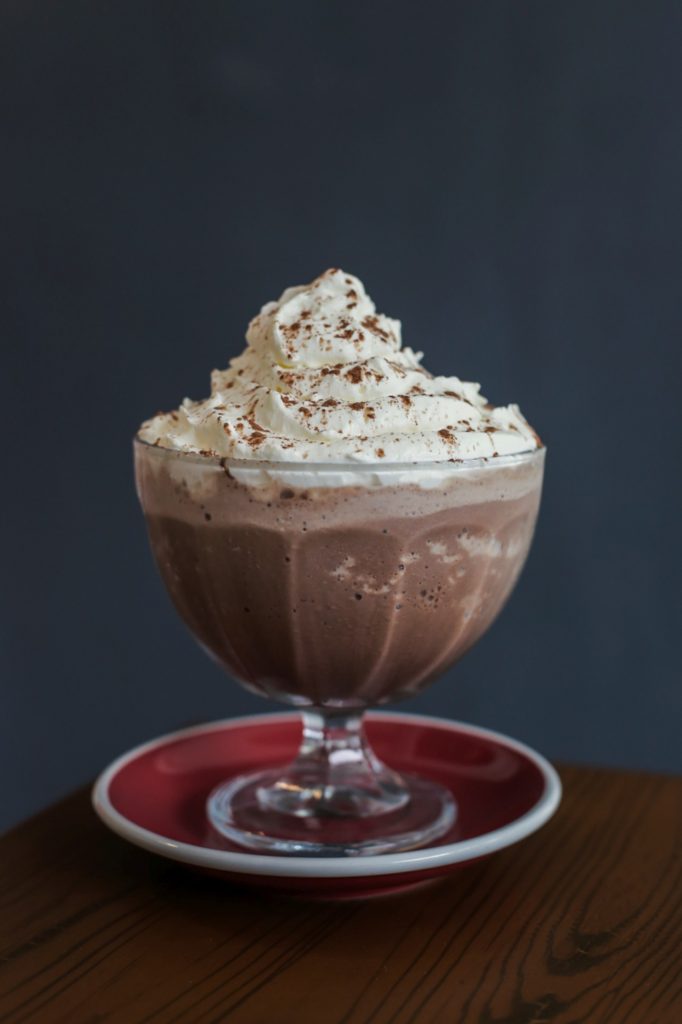 Their menu for drinks is divided into three. The first section Espresso consists of the usual espresso-based drinks. Under the second section Brew Bar, customers get to choose a brewing method for their own choice of single-origin coffee. It looks intimidating but the baristas and Ray himself are there for guidance. The final one called Explore leans on the sweet side of the caffeine spectrum—for when customers want to add vanilla, marshmallows, or honey on their cup.
"It's sweeter and creative, basically our market's old habits and comfort zone," Ray says.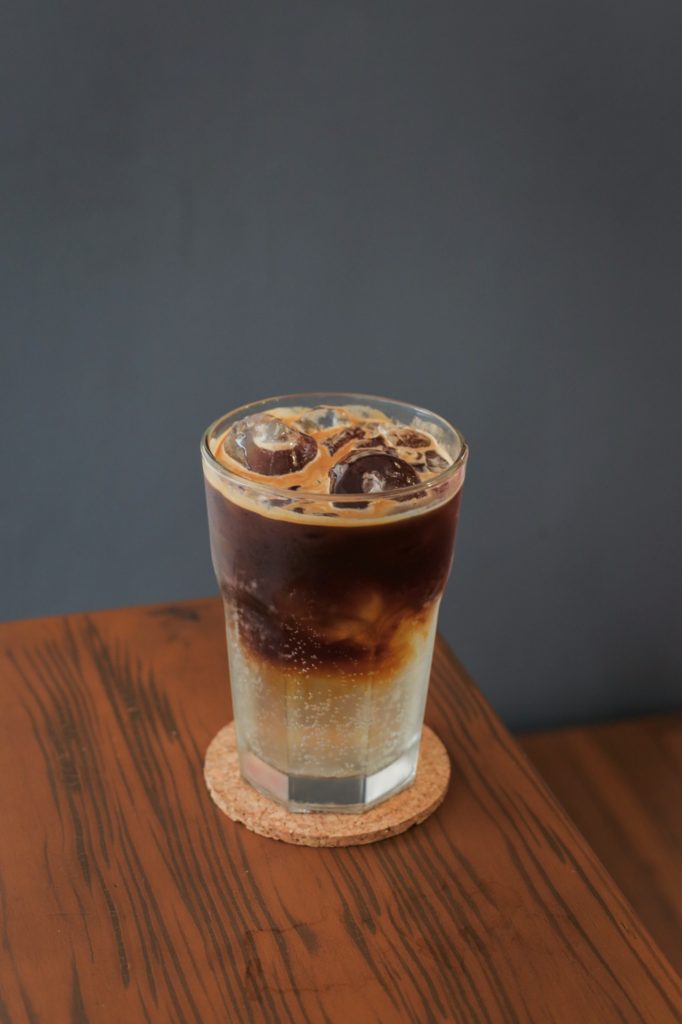 For the team, it's about the introduction of the anatomy of a good cup of coffee in an inviting way—rice meals and bright designs included.
Read more:
Coffee stall in DLSU finds permanent spot in Quezon City
This coffee shop is your new after-meal stop near Banawe
When a furniture store is also a coffee shop
Read more by Yazhmin Malajito:
The Podium now has a farmers' market inside the mall
Wedding goals: This couple had the most low-waste ceremony
Don't make these common mistakes when making tea
TAGS: city guide eats nolisoliph north quezon city restaurant specialty coffee tomas morato White Camp
WHY GO?
Aside from the carefully concocted specialty coffees, go for their hefty flavorful rice meals like the Korean fried chicken
MENU