Kantori Yakitori brings izakaya to BF Aguirre
Pair your favorite isaw with a beer cocktail or even a bacon-flavored sake shot
info
Kantori Yakitori

Japanese

5 p.m. to 12 a.m. Mondays to Thursdays and Sundays, 5 p.m. to 2 a.m. Fridays and Saturdays

358-9079

₱

P500 for two people
Savory burgers, cheap steaks, and takaw bowls took the BF crowd by storm for over a decade until the owners decided to cease operations last year. They've relocated, but a new casual dining joint replaced them and is making a buzz within and outside the suburbs. With big shoes to fill-as that spot was reminiscent of good cheap food and an after-school destination—Kantori Yakitori is determined to make a name of its own and create a new dining experience for everyone.
A joint committed to offer good food, booze, and atmosphere is put together to fit the laidback character of the BF market. The name is as simple as its vision. Kantori is simply the combination of the words kanto meaning corner and yakitori meaning Japanese skewered chicken. "It started out as a joke but it stuck. And Kanto is actually a region in Japan," says Joe Reyes, co-founder of Kantori Yakitori.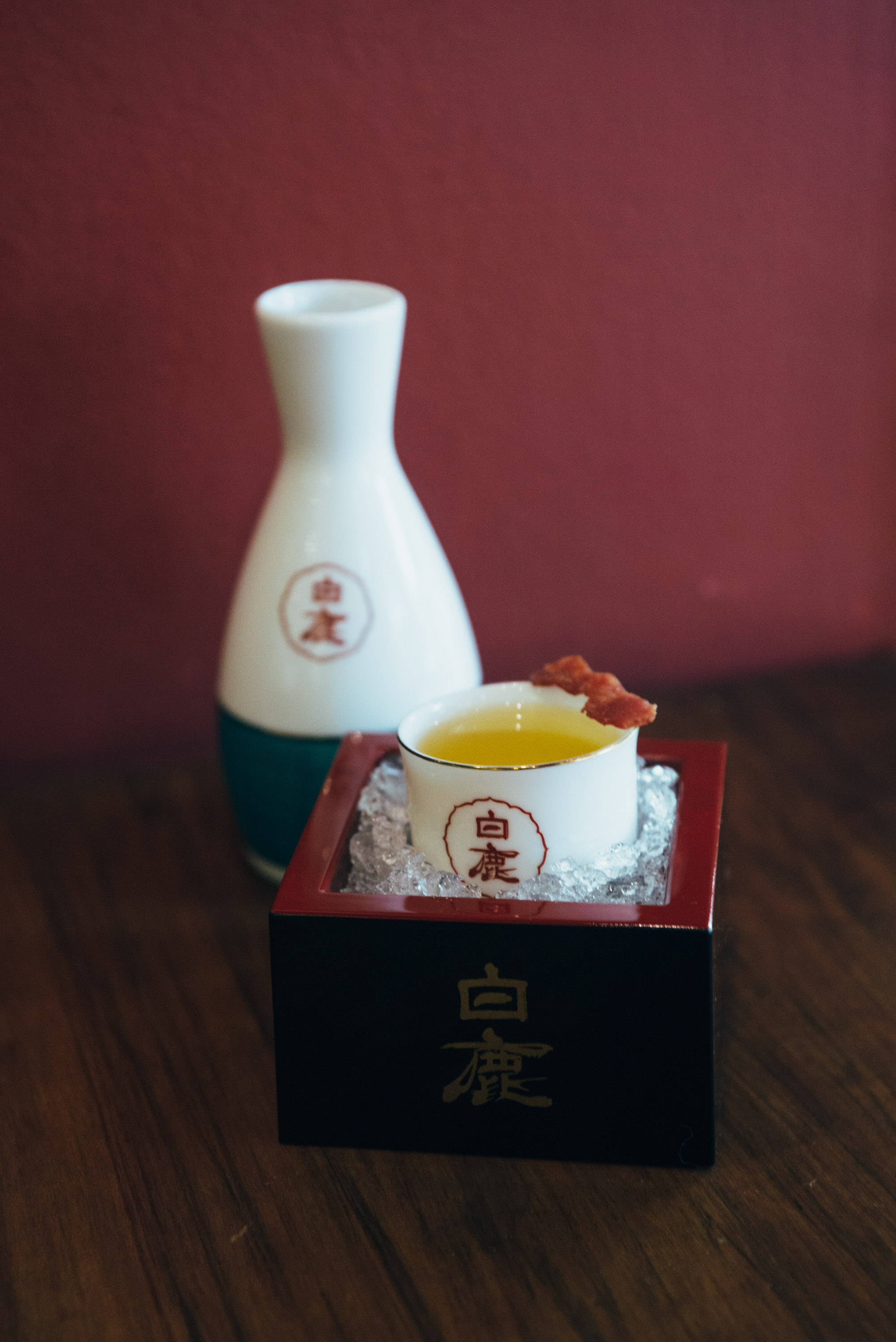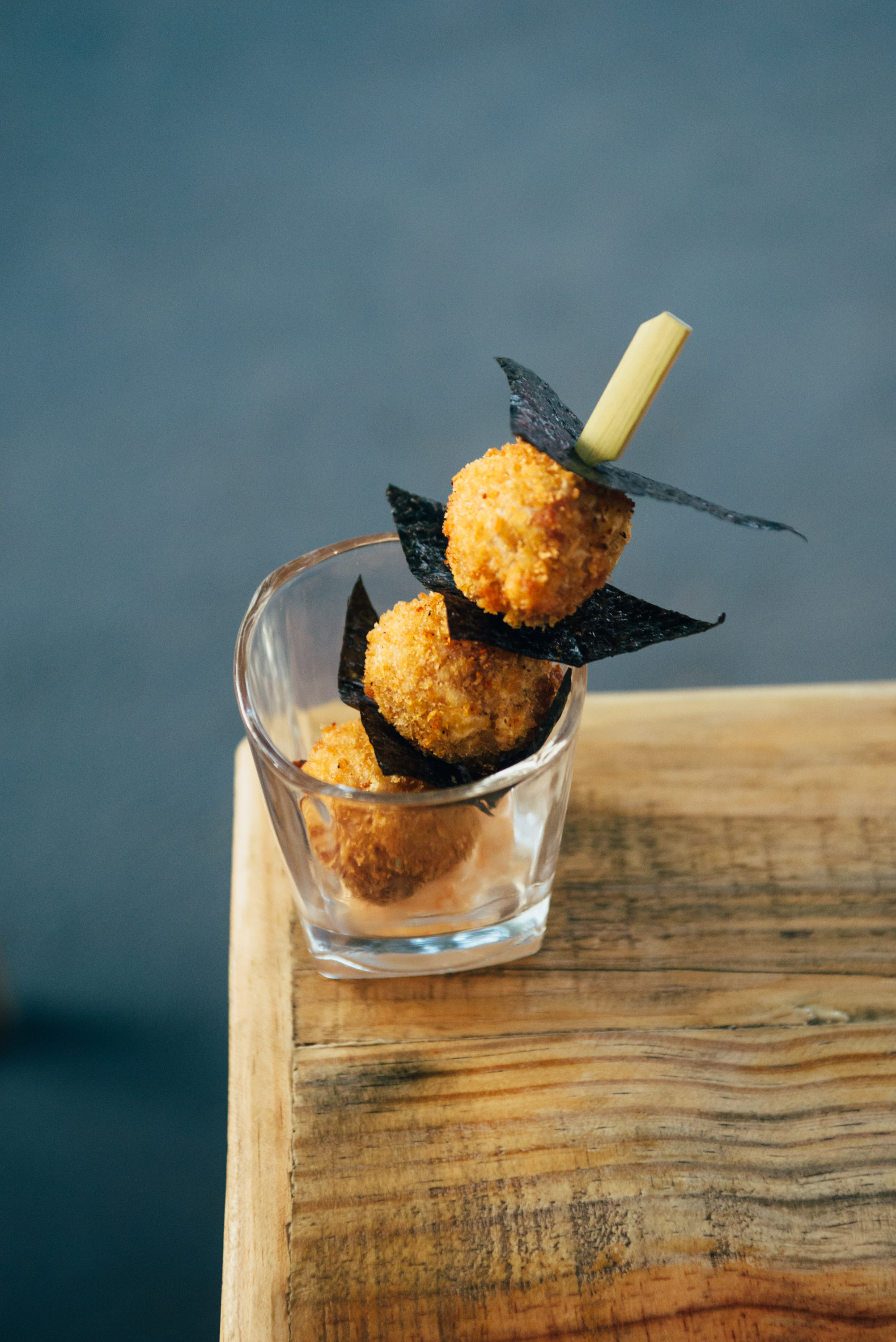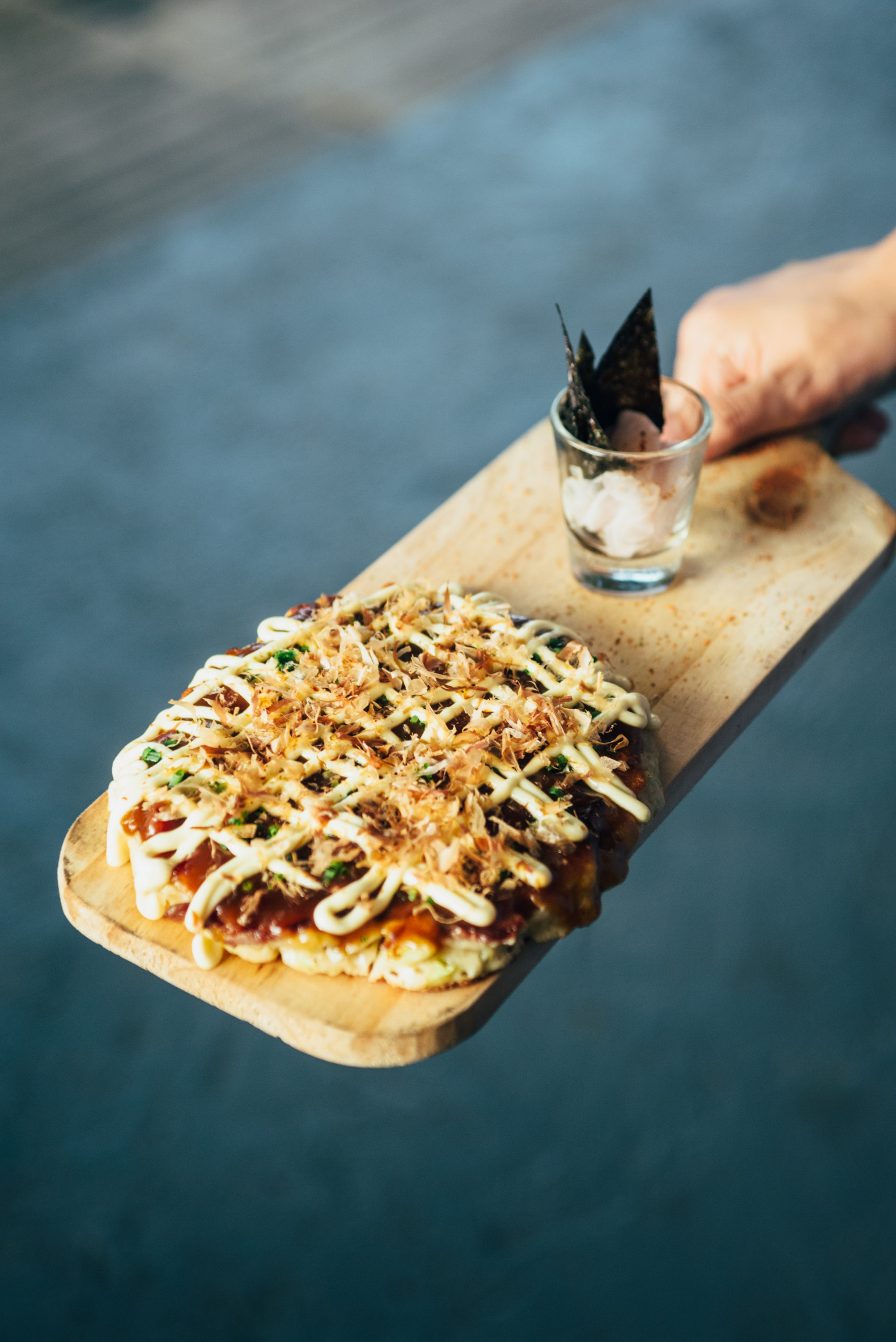 "We wanted to introduce izakaya to BF and bring the experience to them without the fuzzy feeling." Kelly Parreño
The menu is the brainchild of Kelly Parreño, chef and co-founder of Kantori. "During the beginning [of conceptualization], we thought that it should be authentic. We were [supposed] to hire a Japanese chef but we realized that we want to make our own flavor," she shares. Here, they do not promote nor teach you how you eat your food. She adds, "We made our own classification and called it fun dining." Kantori's soft menu consists of yakitori, specific to chicken skewers and yakimono, basically anything grilled and pan-fried. Prices of the skewers range from 40 pesos to 85 pesos per stick. Crowd-pleasers include their special isaw called shiro and their tofu tempura called atsuage. The shiro is cleaned thoroughly, sliced in half, blanched, grilled, and torched with Japanese caviar and mayo. Their tofu tempura, on the other hand, is injected with tare sauce, or chicken sauce, leaving you with an umami tofu without the need to dip it in sauce.
Anything grilled is best paired with good booze. They are offering an array of flavor-infused sake shots: maple bacon, pineapple, and green tea. Aside from their beer by the bottle, they also have beer cocktails concocted by Parreño herself.
Apart from skewers, the team is planning to slowly offer a tasting menu and a drink-all-you-can promo. "We will offer drink-all-you-can like a true izakaya and you can pay a specific amount good for two hours. We wanted to [introduce] izakaya to BF and bring the experience to them without the fuzzy feeling," Parreño explains.
This story was originally published in Southern Living, September 2015.
TAGS: beer isaw Japanese Kantori nolisoliph sake yakitori
WHY GO?
Their isaw, called shiro, is thoroughly cleaned, so you're sure it's not only good, but also prepared well.
MENU