At its annual developer conference earlier this week, Google unveiled a new feature for Gmail called Smart Compose. It's a feature that suggests complete sentences for the body of an e-mail you're writing. It operates in the background just like text prediction. Hit tab to select the phrase or sentence that popped up, if you liked it, then the text will auto-populate. It basically writes your e-mail, helps you save time and helps you reduce the chance of you sending off a message with grammar or spelling errors.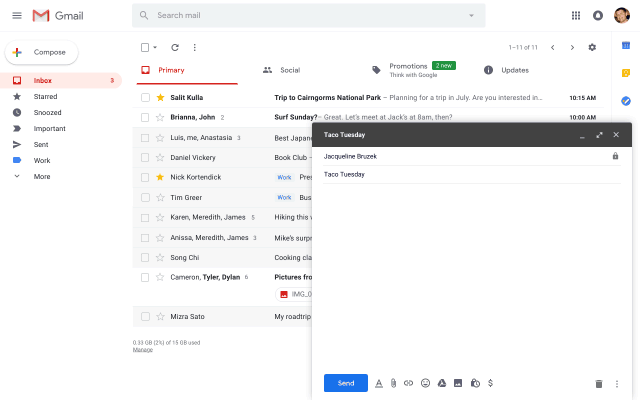 Living up to its name, Smart Compose also perceives context. It suggests closing out your message with "Have a great weekend!" if you're writing your e-mail on a Friday. You wouldn't forget your manners anymore! To enable this feature, make sure you're using the new Gmail (it's not default for everyone yet, so click "Try the new Gmail" after clicking the gear icon in the top right corner). In the gear icon menu, click Settings. There's a checkbox next to "Enable experimental access." Check it and save the changes.
Featured image courtesy of BGR.com
Read more:
Tinder but on Facebook: Would you sign up?
Here's what your phones need: An app that maps PH historical markers for you
Apple may soon have crumb-resisting keyboards
Read more by Yazhmin Malajito:
How dangerous can sleep apnea be?
Everything you need to know about the deaf's experience of music in 12 minutes
Decide what tasks you should focus on with this productivity hack