A fire broke out past midnight today, May 28 at the Land Management Bureau (LMB) office of the Department of Environment and Natural Resources (DENR) in Binondo, Manila. LMB is the DENR arm in charge of the development of strategic plans for the land sector. The fire has yet to be put out as of this writing, and the
alarm has been raised to Task Force Charlie
, meaning a total of 20 firetrucks are already responding to the situation. Aside from LMB, a nearby residential building, a BPI building, and the Binondo building of the National Archives also caught on fire. The National Archives building in Binondo serves as its admin office. It is also said that documents dating back to the Spanish colonial period have been stored there.
JUST IN: The National Archives of the Philippines admin office is burning. Heard that a lot of documents dating back to the Spanish colonial period are there. Imagine some of our historical memory lost forever. They had been warned before. Sigh. I weep. Photo frm Stephen Pamorada pic.twitter.com/rmHugF49fH

— Kristoffer Pasion (@indiohistorian) May 28, 2018
Official reports have yet to confirm if the historical documents from the archives have been saved, which leads many netizens to suspect foul play.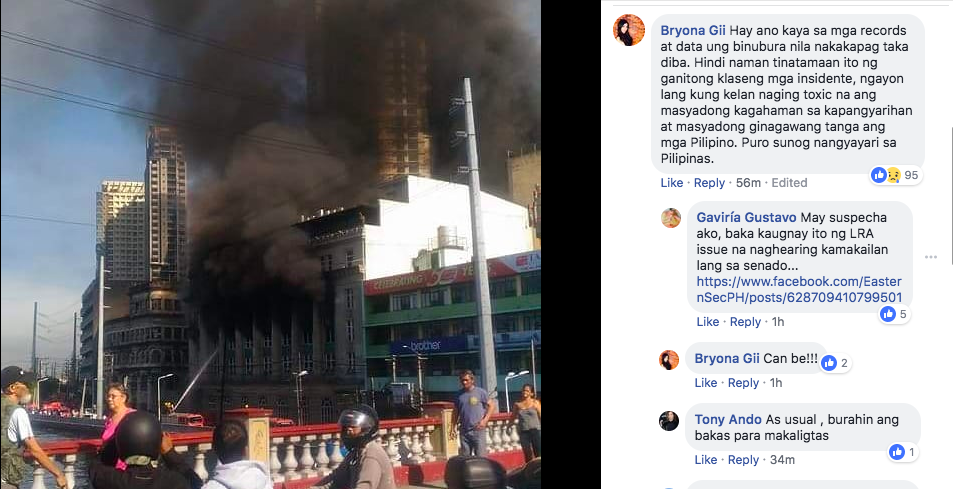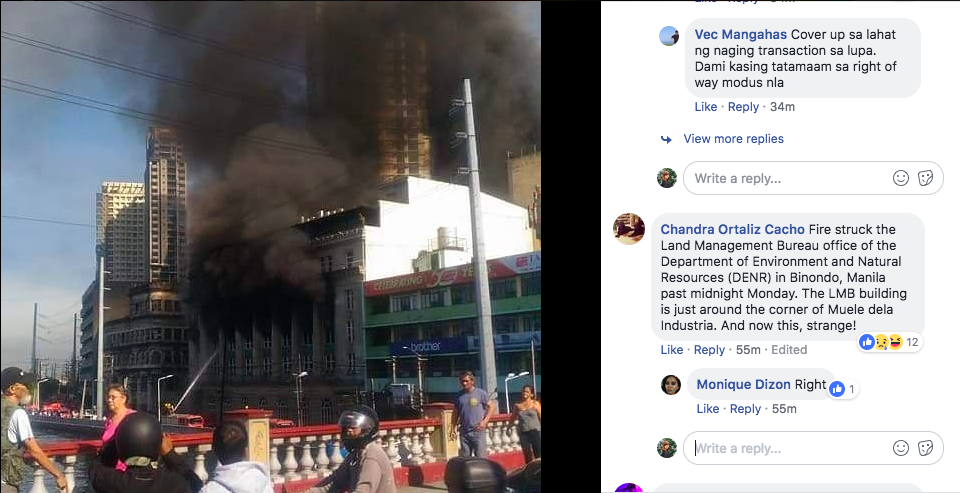 If anything, this fire should serve as a reminder for our government agencies, especially ones overseeing historical and cultural records, to ensure that their spaces, or at the very least their storage practices, can protect the important pieces and evidence of our country's heritage housed within them.
Header photo courtesy of Everyday History
Read more:
Fire prevention tips to avoid another UP Shopping Center disaster
Here's how to do it right in a possible hotel fire
Protect Mt. Holong Ipo, before deforestation cuts your water supply