Students developed a compostable, natural alternative to plastic sachets
Hoping we could finally bid plastic sachets goodbye with this project
May 28, 2018
I'm sure you've seen National Geographic's "Planet or Plastic?" June 2018 cover. It's ingenious as it is frightening. It indicates that the world's current problem with plastic is just the tip of the iceberg.
Our latest @NatGeo cover is one for the ages#PlanetorPlastic pic.twitter.com/NssiHOtaYc

— Vaughn Wallace (@vaughnwallace) May 16, 2018
We already know this, that's why everyone's coming up with plastic-less innovations for our daily living. Like these students from the Technological Institute of the Philippines (TIP) who used corn husk and chicken feather as an alternative to plastic packaging.
This project entitled "Sustainable Packaging Design on the Sachets of Food and Non-food Products of Unilever" topped the packaging competition by TIP and Unilever Philippines. Kris Allen Cruz, Danielle Samantha Gundayao, Rellie Samson, John Paulo Rosuelo, and Neilson Pancho were the ones who presented the compostable plastic alternative.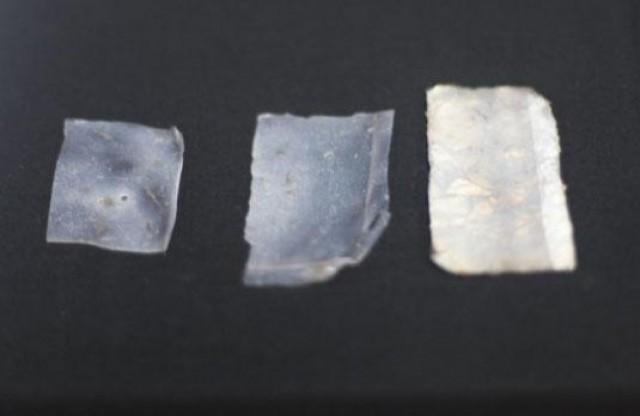 TIP and Unilever split 75 graduating Industrial Engineering students for the contest, which served as their thesis requirement. It was supported by the Intellectual Property of the Philippines.
The leading ideas at the competition were submitted for a Department of Science and Technology grant for "further research." We're crossing fingers that this winning design would be developed and become available to all.
Featured image courtesy of HGTV
Read more:
This fast food chain's shareholders gave a big, fat 'NO' to banning plastic straws
How local brands help customers protect the environment
Sustainable fast-fashion is possible with these innovations
Read more by Yazhmin Malajito:
FYI: Chewing gum ruins the environment, too
Where to buy environment-friendly body scrubs
Please, let's stop using glitter
TAGS: environment nolisoliph sustainability