Japanese techniques and Peruvian flavors converge at Nikkei
The tiraditos may remind you of sashimi, but doused with a flavorful sauce
info
Nikkei

11:30 a.m. to 10:30 p.m.

246-9069 ext. 774

₱

P1,600 for two people
Something's creating a buzz on Rada Street, and if you blink, you'll miss it.
The black canopy hanging over the glass double doors and the small, black chalkboard bearing the words "Nikkei" and "Now Open" give a low-key welcome, but venture in and you'll be greeted by a refreshing warmth. The buzz of diners chatting and eating, drowning out the barely distinguishable music in the background, makes a far more interesting bustle than that of the street outside, but it's when you finally pull up a chair and take in the sights that you realize you are at home, yet still intrigued.
Large Edison lightbulbs hang from the ceiling, and the sweeping curves of the bar—cast in one part metal and most parts wood on top of a concrete base—direct your attention to the source of all this hullabaloo: the kitchen, where Argentinian chef Cristian Cejas and his team carefully craft the restaurant's namesake Japanese-Peruvian fare.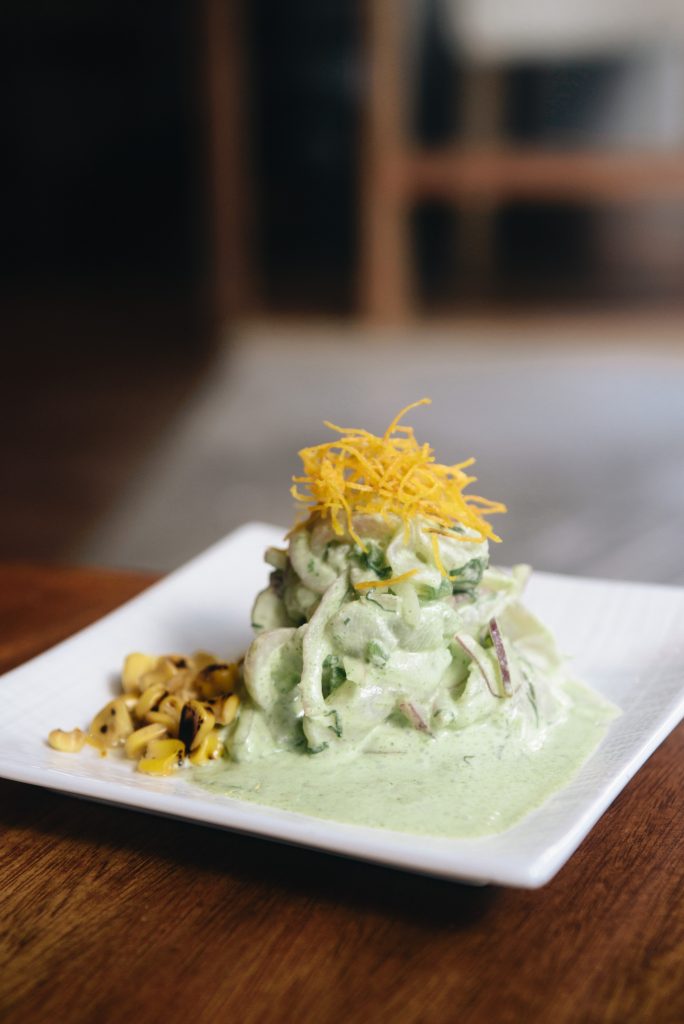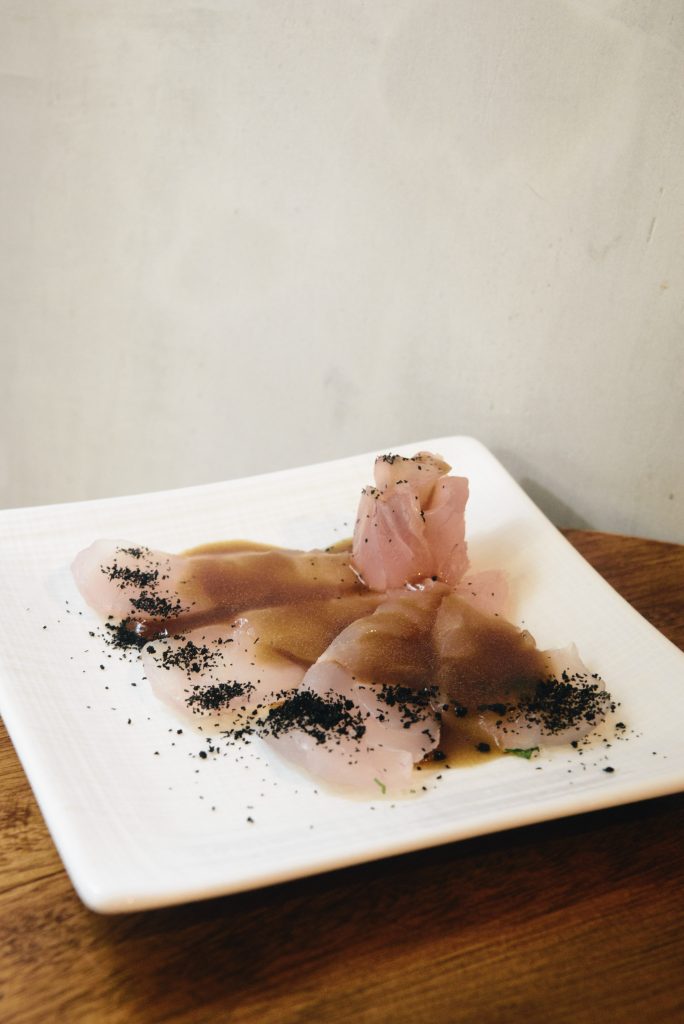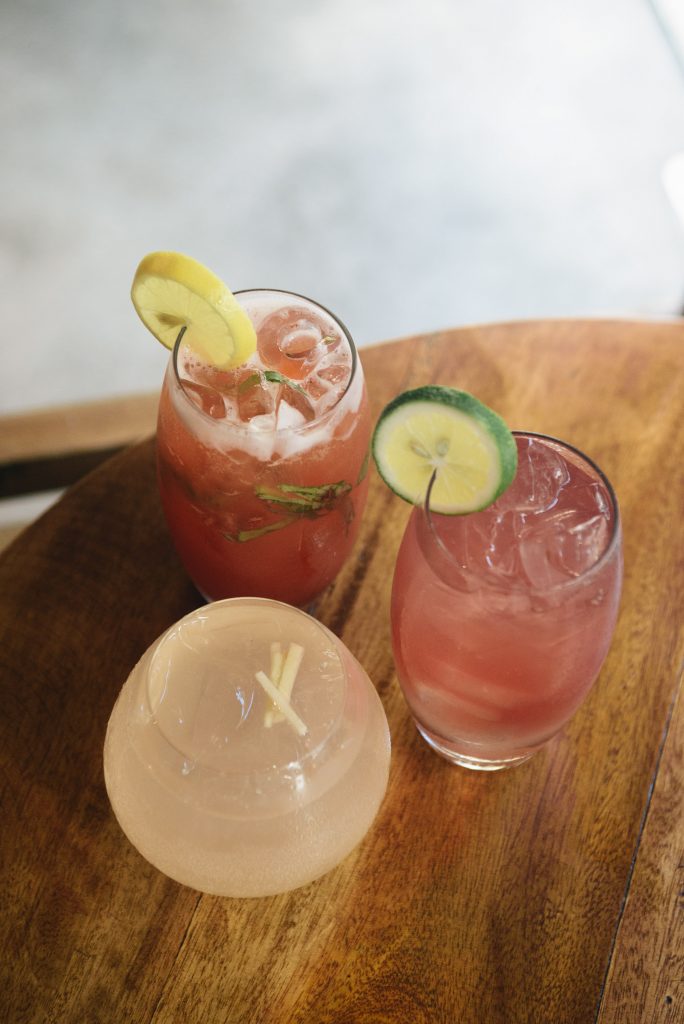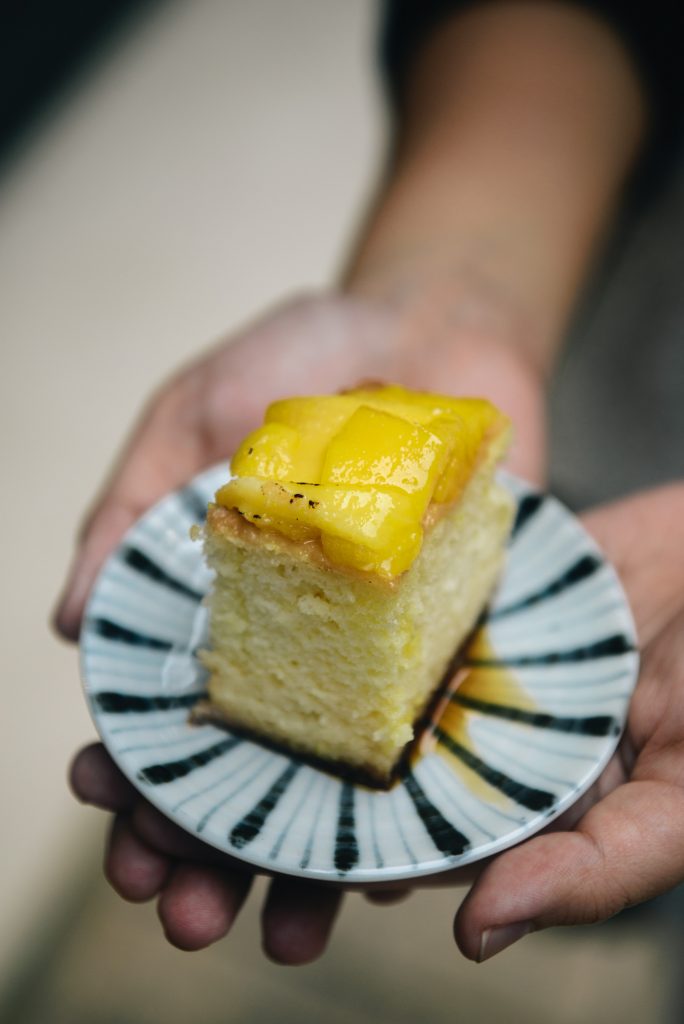 Nikkei, which in Japanese translates to "non-Japanese of Japanese descent," is the cuisine that resulted from the immigration of Japanese to Peru in the late 19th century. And with both Japanese and Peruvian cuisine giving importance to fresh seafood as an ingredient, it orchestrates the union of East and West.
The restaurant's menu runs the gamut from Japanese nigiri and maki to the Peruvian lomo saltado, with Nikkei cuisine taking up the bulk in the center. The ceviches—raw seafood in leche de tigre—live up to their reputation as a must-try. The classic, featuring a mound of white fish, red onions, cilantro, rocoto, and canchita, served with grilled corn kernels on the side, is a good introduction to Nikkei cuisine, while its green iteration—coated in wasabi cream with added octopus and prawns—is also an interesting, albeit deceivingly mild take.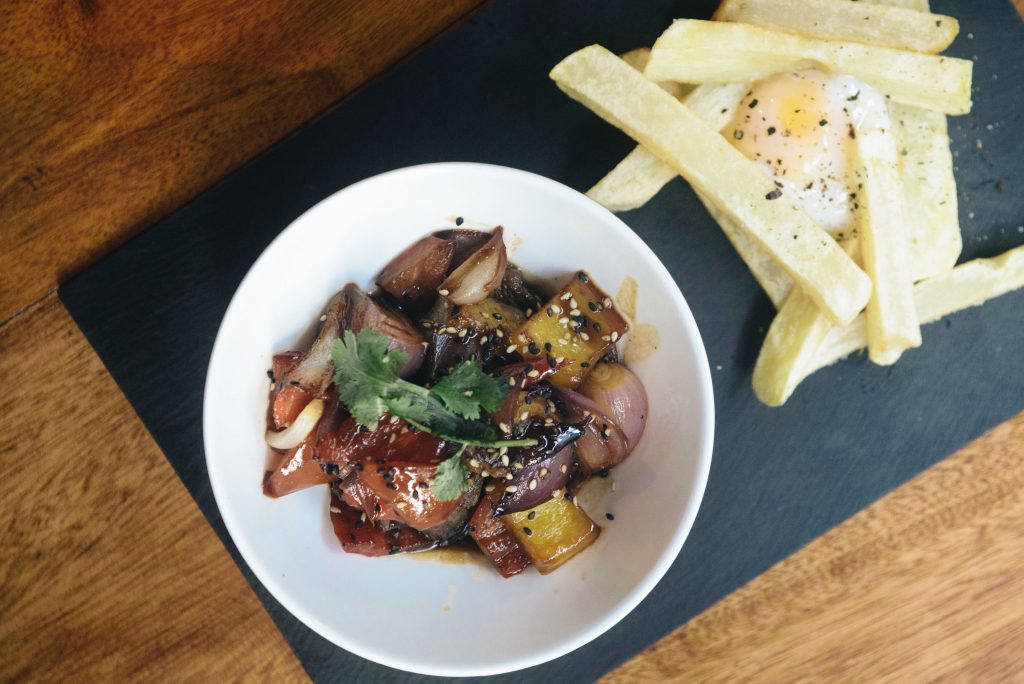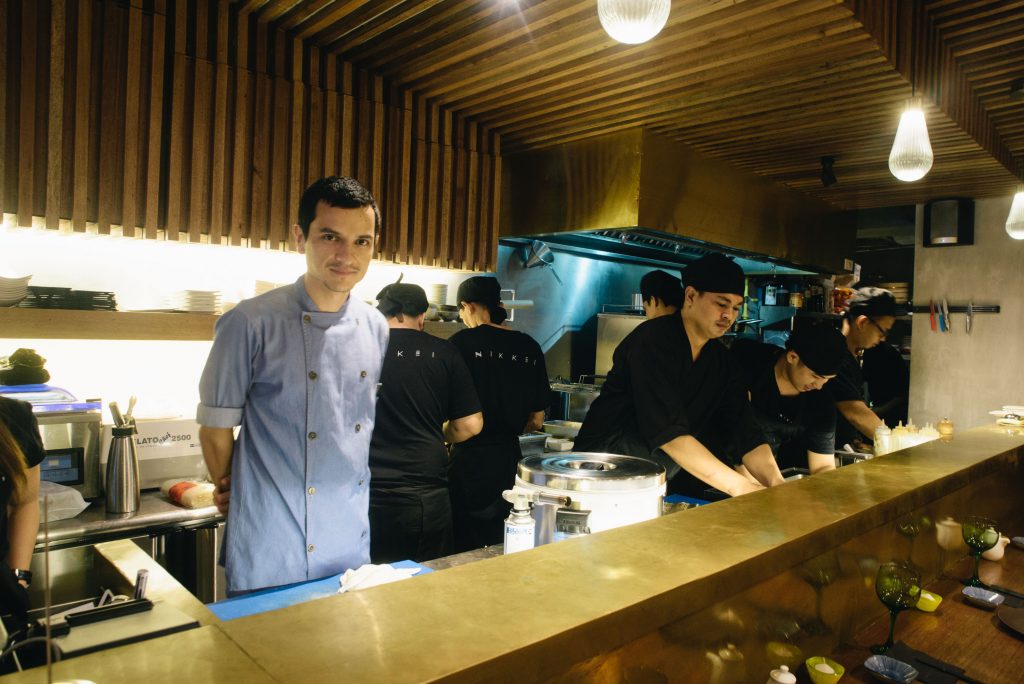 Meanwhile, the tiraditos, thinly sliced raw fish reminiscent of the quintessentially Japanese sashimi, doused with a sauce and sprinkled with crunchy black tea powder, or with lime juice, ginger sauce, and spring onions, show exactly what the cuisine is: food prepared with Japanese techniques and Peruvian flavors.
The drinks leave great impressions, too, with the Okinawa Lady being the sweetest of the bunch. The Spicy Sake Martini, on the other hand, is a crafty, cunning deceiver—the name intimidates, the cucumber scent entices, but then the wasabi hits strongly once you take a sip.
Japanese-Peruvian may sound intimidating for a first-timer, but each bite is a mix of gentle familiarity and the kick of something new. Though the cuisine was born by the Japanese away from their homeland, Nikkei is a taste that proves to be welcoming, Japanese or not.
This story was originally published in Southern Living, October 2015.
TAGS: ceviche Japanese Nikkei nolisoliph sashimi sushi tiraditos
WHY GO?
Aside from the usual Japanese fare, Nikkei also has trademark drinks such as the Spicy Sake Martini, which offers a sweet cucumber scent packed with wasabi's punch.
MENU