There is something for everyone at this 24-hr food hall
Eden Food Hall satisfies nearly every craving you have, even late at night
info
Eden Food Hall

Filipino/Asian/American

Open 24 hrs

₱

P100 - P600
When going out to grab a bite with your friends, ever find it difficult to find a common place where everyone can get something that they like? BGC's latest 24/6 food destination, Eden Food Hall, has just the answer to your dilemma.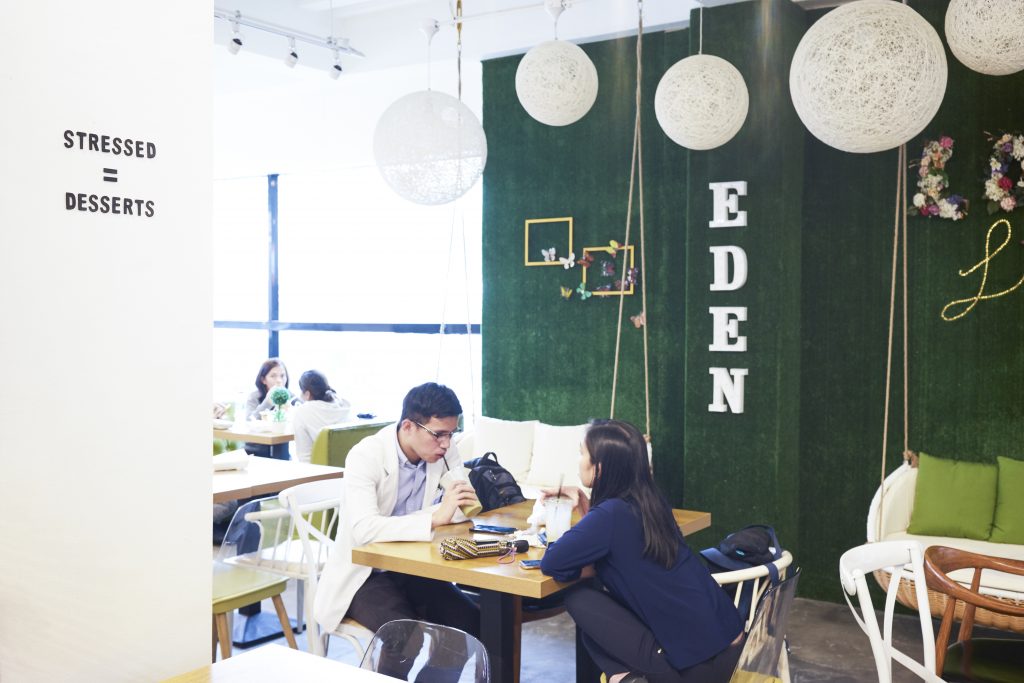 With its wide variety of food selections and cuisines that hail from Asia to the Americas, there is no doubt everyone's food cravings will indeed be satisfied. Co-owners Denise Chua and Lufei Lim Chua, scouted the metro for the food stalls that best fit their food hall.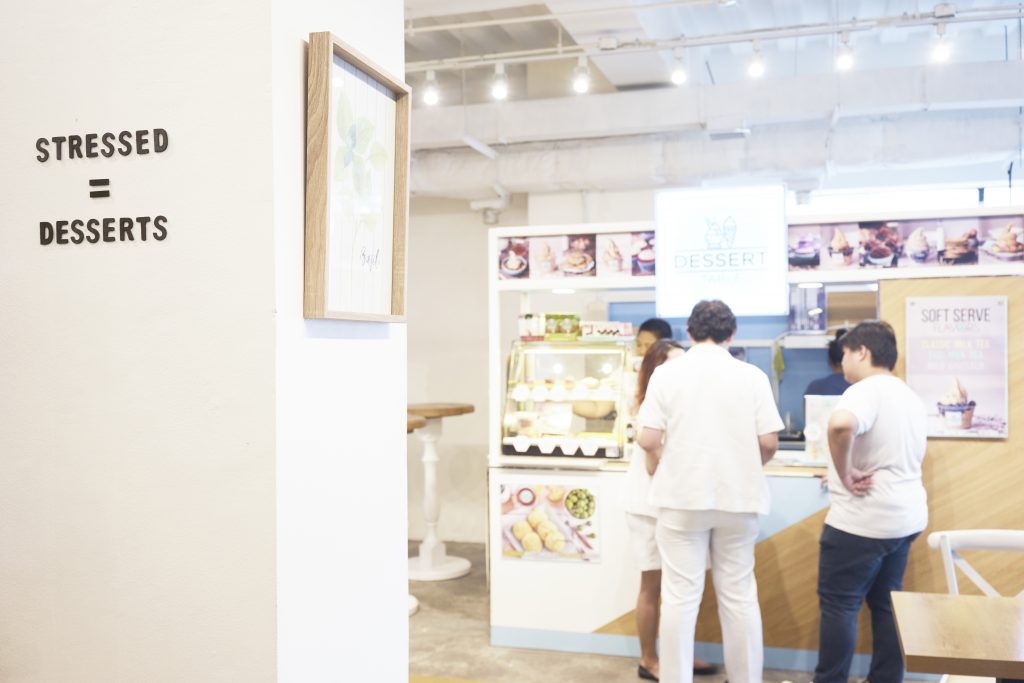 Their theme was biblically inspired by the book of Genesis, as co-owner Denise Chua explains, "The Garden of Eden was given by God, which gives food to everyone. And here, we wanted to do the same". For those who work in the area, Eden Food Hall's calm earthy aesthetic definitely serves as a breath of fresh air from the grey hues of the buildings and busy streets of BGC.
For something truly Asian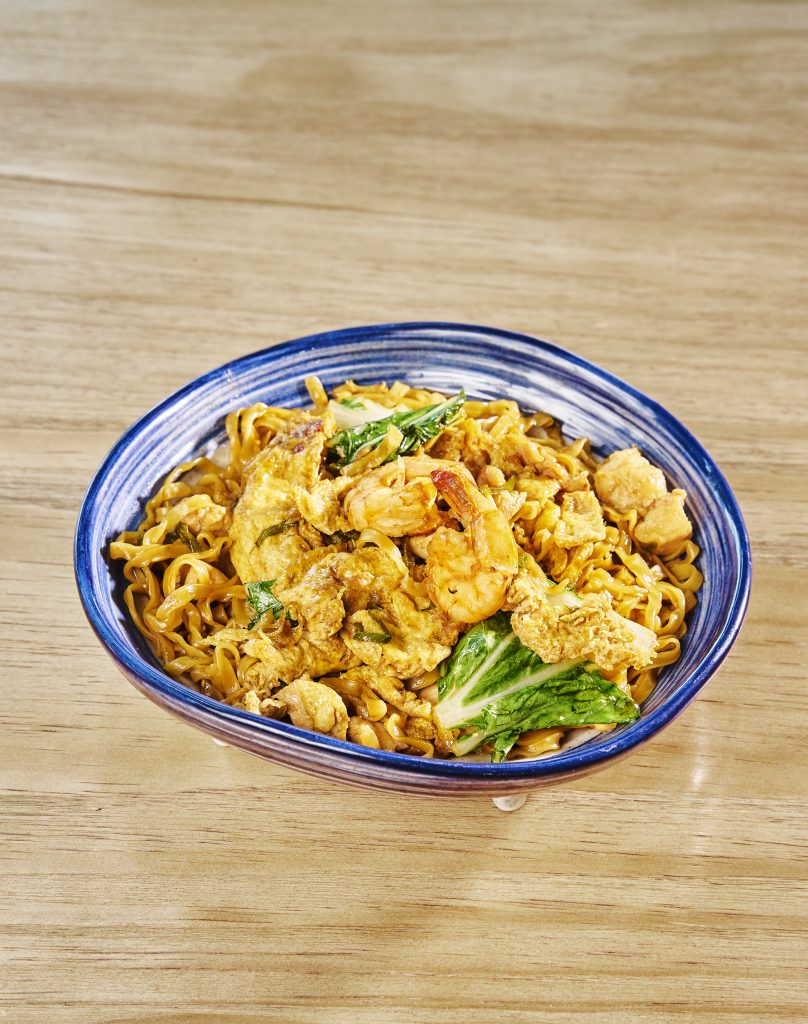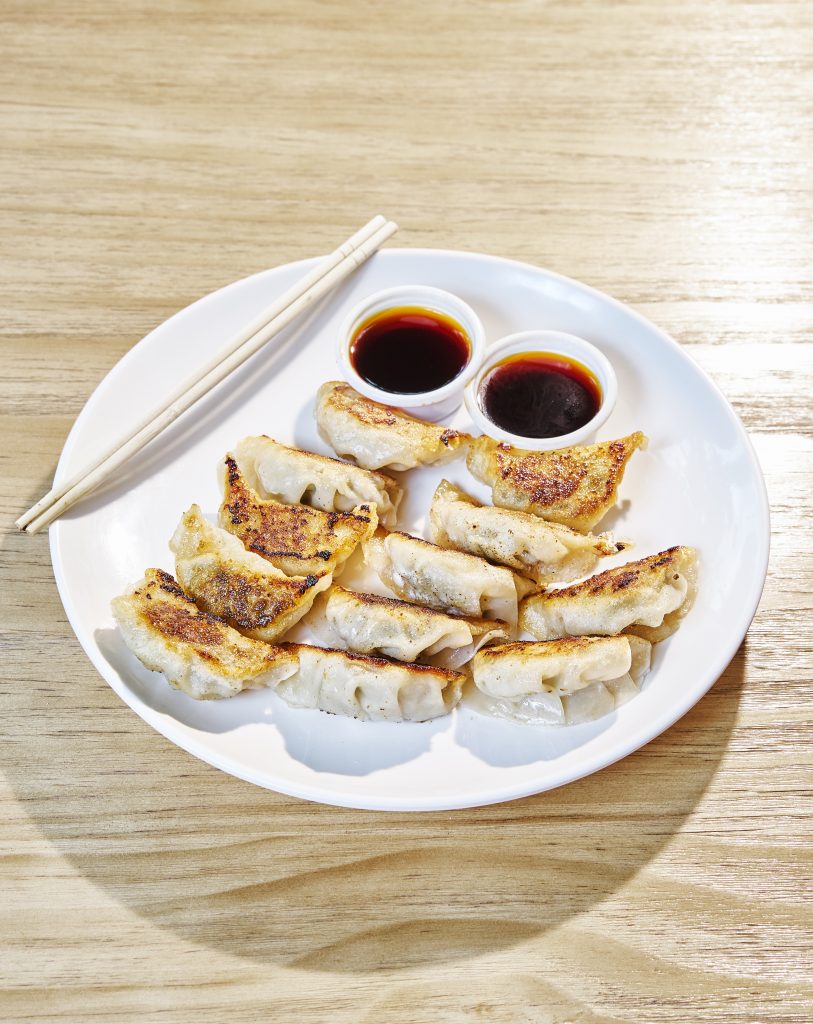 For Japanese food lovers, make your way over to JD's Takoyaki where you can have a taste of their takoyaki balls, a Japanese snack made of a wheat flour-based batter cooked in a molded pan. It is filled with minced squid and topped with a special creamy sauce and bonito flakes.
For more Japanese flavor, head to Suki-Gyouza, which serves fried Japanese dumplings. These crescent-shaped snacks give customers the best of both worlds of crunchy and chewy, having one side slightly toasted. They are packed with flavorsome pork and vegetable filling that goes really well with a splash of soy sauce.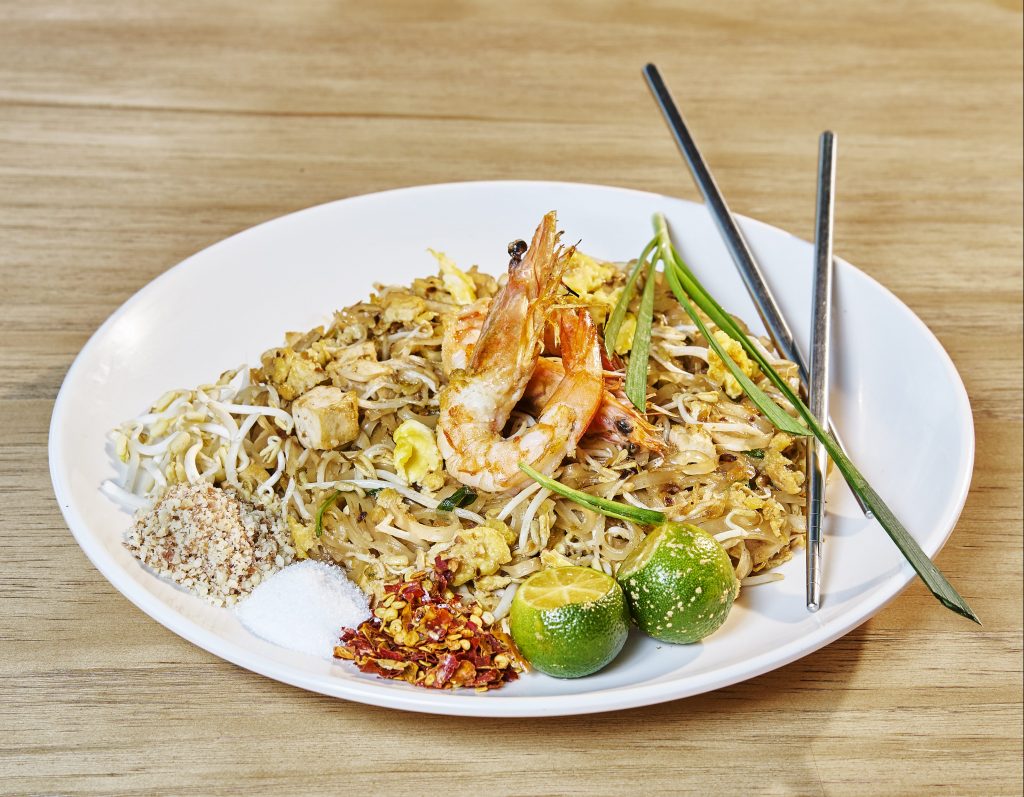 Other Asian flavors are present in the food hall as well. Chang Thai serves the traditional Pad Thai from Thailand, while Bakmi Nyonya offers Indonesian stir-fried noodles topped with vegetables and shrimp, called Bakmi Goreng. Rafiki's Shawarma gives us a choice of chicken, pork, or beef filling for their classic shawarma wraps and bowls.
For someone who loves local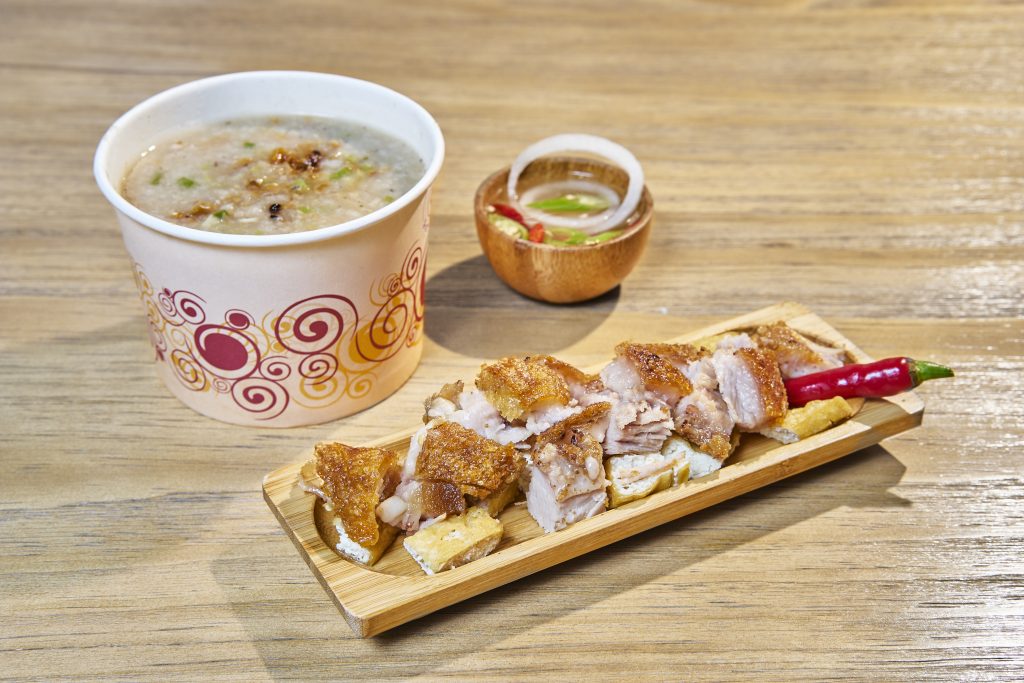 Classic Pinoy lugaw can also be found in Eden Food Hall. Bulacan Lugaw Kitchen can give you a homey feel during a stressful and busy workday. Aside from their main dishes like lugaw and tokwa't baboy, they also serve crispy pata, every Filipino's guilty pleasure.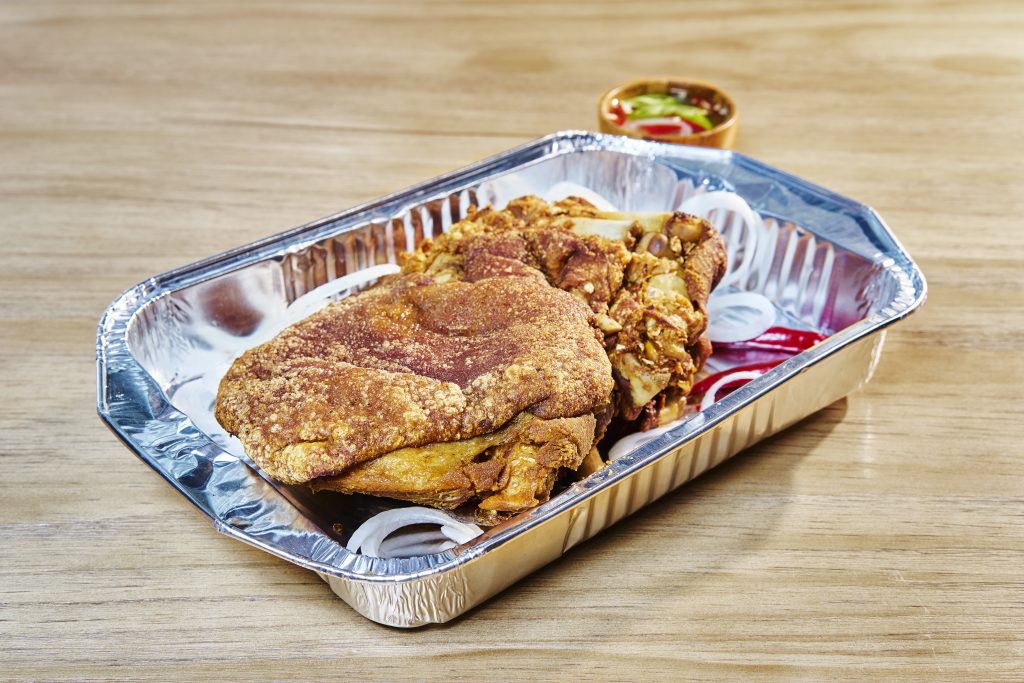 For the Western-savvy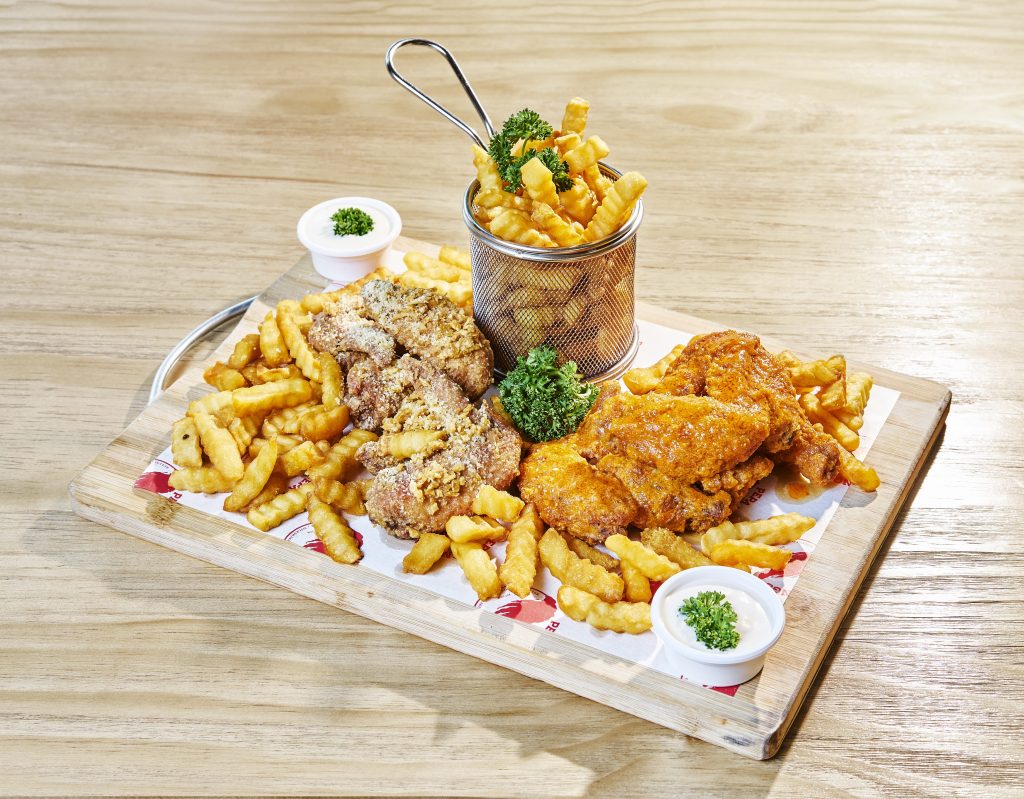 Pepa Wings takes us across the Pacific with their New Yorker and Garlic Parmesan flavored chicken wings, which goes fittingly with some french fries. Other flavors such as Hickory BBQ, Cheesy Bacon, and Wild Spiced are also available.
For the sweet tooth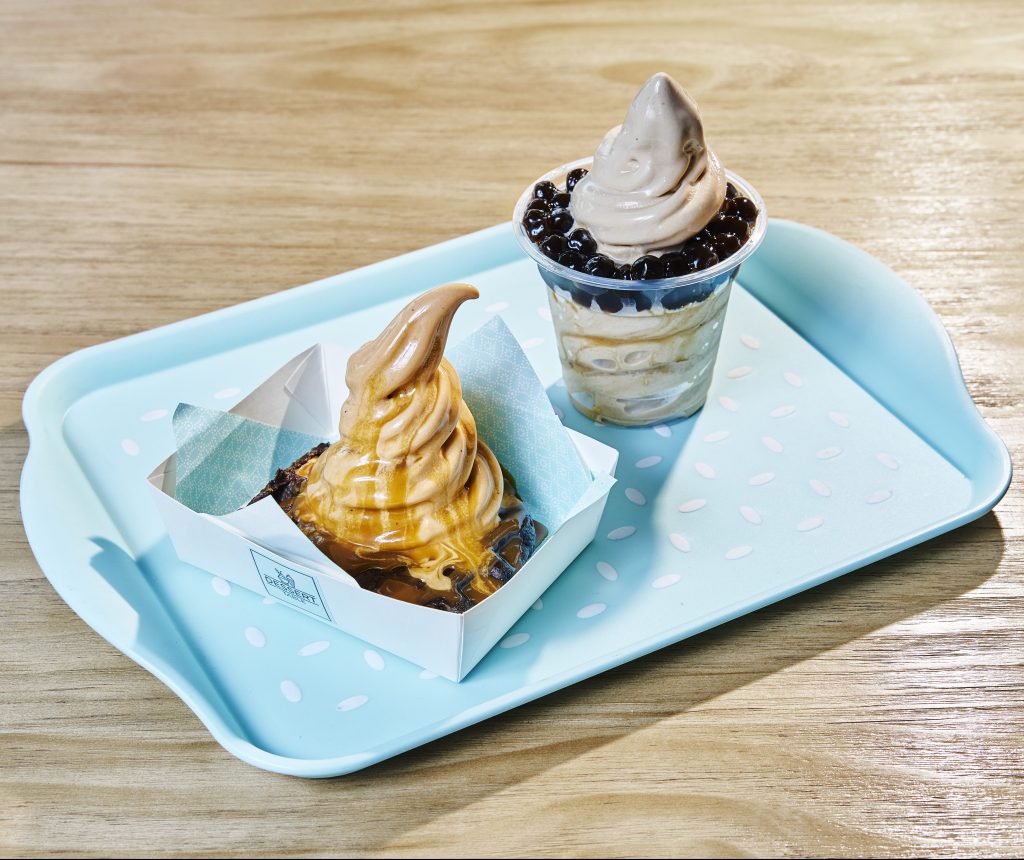 Eden Food Hall is then complete with The Dessert Table, where milk tea meets soft serve ice cream made with brewed tea leaves. Their Thai milk tea ice cream with pearls is very reminiscent of the classic milk tea flavors, only this time with the texture of ice cream. The Thai milk tea ice cream on top of a chocolate Belgian waffle with caramel could also be one of your go-to desserts.
Other stalls that can be found in Eden Food Hall are Go Salads, Chicago's and Gastro Grub.
TAGS: Asian cuisine bgc eden food hall food hall nolisoli eats
WHY GO?
With 13 stalls, there is a lot of choices for every type of diner; from all-time favorites to experimental dishes, Eden Food Hall almost has it all.
MENU