Simple etiquette for dog-walking
Dog owners have the responsibility to manage their pets' behavior
Jul 5, 2018
Walking your dog is probably one of the most enjoyable activities you and your pet can do together. It can make a dog very happy, as they love the big space and the thrill of sniffing around but most importantly, they look forward to spending time with you.
Most dogs however have the tendency to misbehave and it is our duty as their owners to correct this behavior. You wouldn't want your dog to be known to have poor manners, barking and jumping at every person and dog in its path. To avoid slipping into bad habits during your walks, follow these simple guidelines to ensure that you and your dog are being pleasant neighbors in your community.

Pick up after your pooch
Always remember that you are entering public shared space every time you leave your property, so it's just common courtesy to clean up your dog's mess. This can be easily done by simply bringing paper towels or waste bags while going for a stroll. It is the duty of the owner to ensure that they pick up after their pets.
Dog fecal matter contains Escherichia coli, Salmonella and carries various diseases such as Cryptosporidiosis, a diarrheal disease caused by microscopic parasites. When you don't pick up after your dog, other pets are susceptible to diseases as these bacteria and parasites can linger in the soil for years.
Always use a leash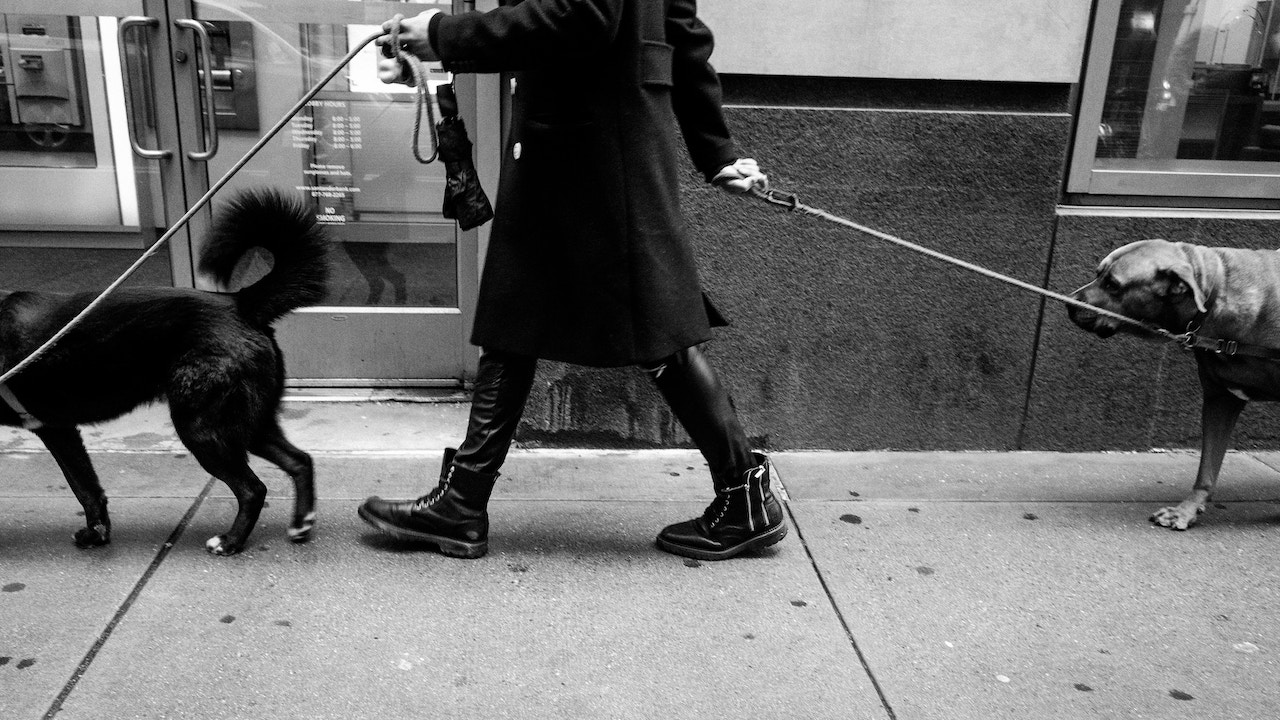 You may be a dog person but not everyone has the same prerogative. It's best to keep your dog on a leash to prevent your dog from running after or jumping on passersby. Even if your dog is off-leash trained, you'll never know how your dog can react to an unfamiliar situation. The leash also keeps the owner and the dog safe from unforeseen accidents on the road.
Walk on the left side of the road, facing oncoming traffic
Walking on the left side is just basic pedestrian safety. If you walk the same direction as traffic flow, you won't see them coming from behind you, meaning you need to rely on the driver to see and avoid you. By walking against traffic, you are aware of the incoming vehicles, which gives you time to take evasive action when it is needed. Better yet, use sidewalks whenever they are available.
Control the barking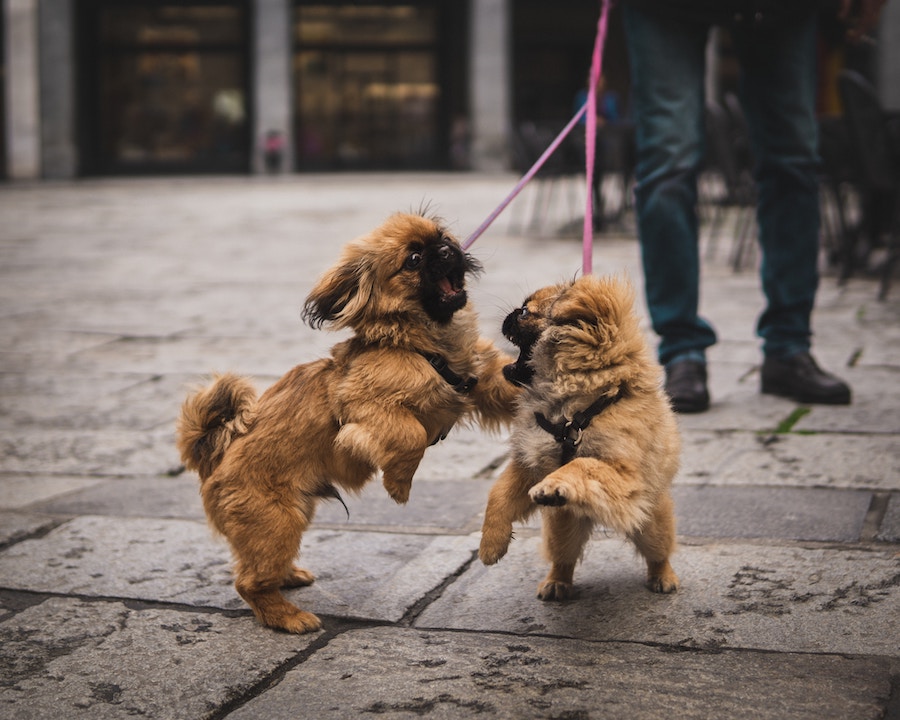 Never assume that your dog will not bark. It is the only type of vocal communication that they use. However, there are times when a dog can bark excessively while you are on a stroll due to external stimuli. Owners should learn how to pacify their dogs as the noise can be disruptive and an inconvenience to the people in your neighborhood.
Ask permission before letting your dog greet a stranger
When walking your dog, don't let him approach other people or dogs without their consent because a dog's reaction can really be unpredictable towards a new person or dog. Other people may also be uncomfortable around dogs. To maintain a peaceful and enjoyable walk, it's best to ask permission before letting your pet socialize.
Get more stories like this by subscribing to our weekly newsletter here.
Read more:
You can help give retired K-9 dogs a home with this NGO in Bulacan
Want to adopt a dog? Check out these 6 pet adoption organizations
PSA: Your tea tree oil might be depressing your cats and dogs
TAGS: dog dog-walking etiquette dogs nolisoli walking your dog