It all started with Korean fried chicken and beer.
The food trend commonly called chi-maek, meaning chicken and maekju (Korean word for beer) has picked up among Filipinos along with the rise of Korean dramas. Many series show just how popular it is among the locals, with its streets teeming with these so-called chicken "hofs" or pubs, that are very lucrative yet competitive, as Vice Munchies discovered in 2016.
The owner of the newest addition to The Alley at Karrivin, Justin Golangco noticed that the same is true for the Philippines. On the other side of Makati, in Poblacion, a restaurant is making a name for itself with its Korean dishes, most especially their fried chicken and beer.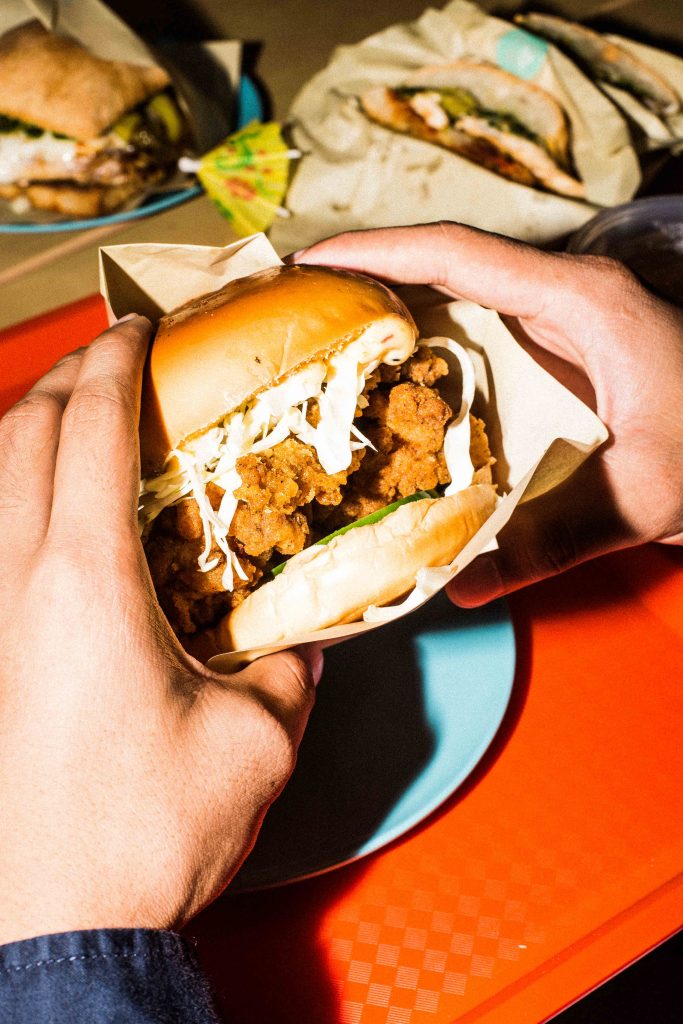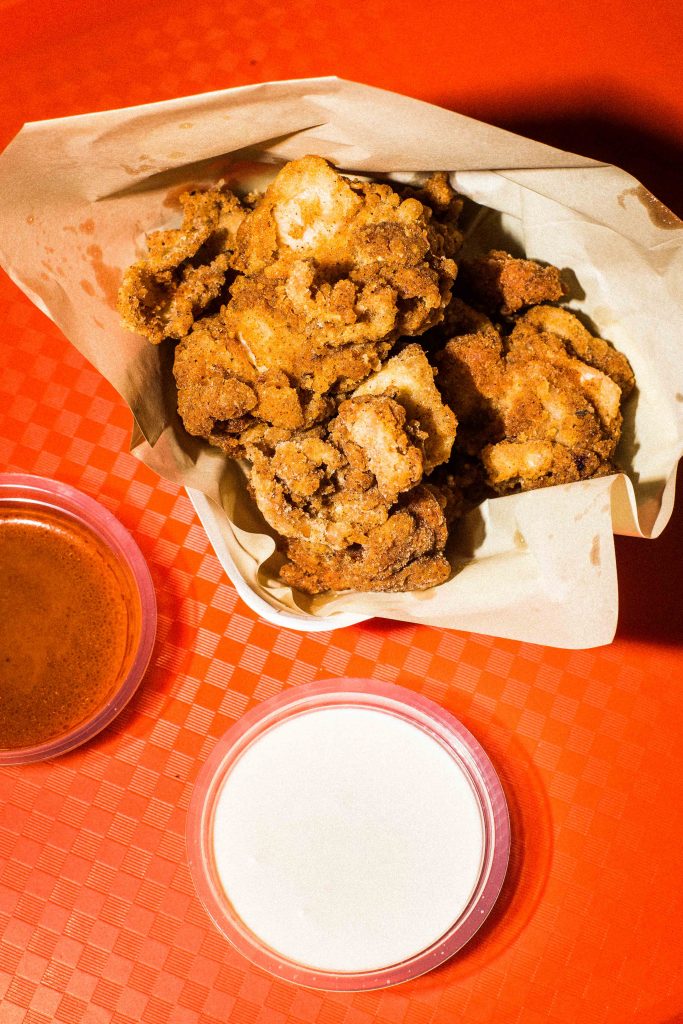 But for Golangco, who trained as a chef and did private dinners for a while, chicken shack Sidechick is more than just about picking up on a trend.
Noticing a gap in the food offerings in the area for office workers, he decided to put up an affordable yet high-quality option for diners.
"The options are somewhat limited in Pasong Tamo for a lot of the office workers. There was a need for something more approachable, something more affordable in this area," Golangco said. "They pretty much have fast food options or really high-end options and I just wanted to be in the middle."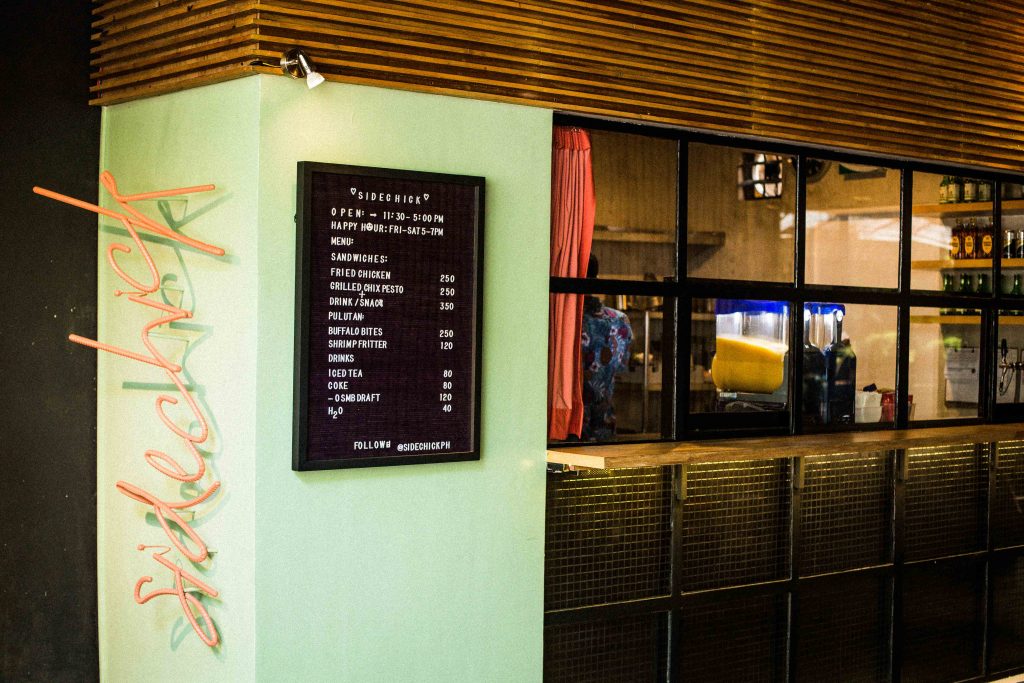 Having taken a recently vacated spot at The Alley where a coffee shop once stood, the challenge was how to make the small space fit his high-volume concept. All it took for him was to redo the facade, ditch the indoor seating setup, and basically make the entire stall their kitchen.
"I just want it to be fast service so I thought 'what is the fastest way or what is the most efficient way to build a store?"
Instead of a walk-in, Sidechick has an order-and-pickup window where customers can order on one side and pickup, after ten minutes, in another.
Their menu also influenced the design of their stall, as most offerings are easy chicken dishes like chicken poppers and sandwiches, which makes sense for a grab-and-go shack. The chicken sandwich, a big serving of chicken fillet in a bun with spicy mayo sauce and chips on the side, is the perfect embodiment of Golangco's no frill approach. Wrapped in paper, the sandwich can easily be taken out and eaten on the go.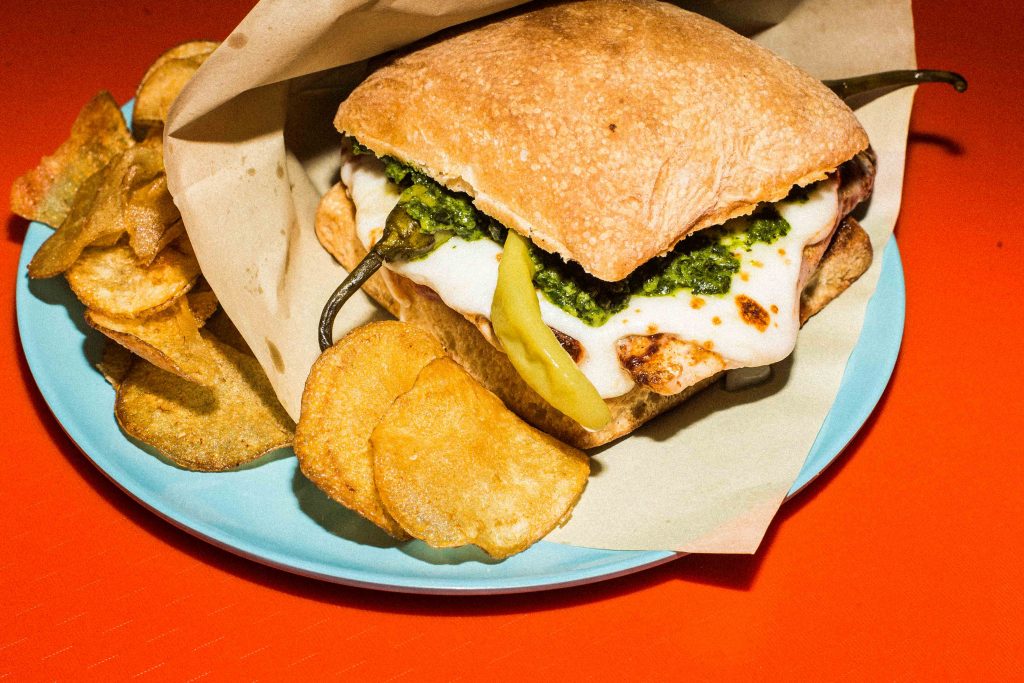 A healthier option is also available. Sidechick's grilled pesto chicken sandwich packs the right amount of spice with jalapeño and chili without the guilt. Plus some of the bread they use for their sandwiches are from their neighbor bakery, Panaderya Toyo.
If you wish to stay and dine al fresco style, buffalo bites with buffalo sauce and blue cheese dip might be worth considering, as it might be particularly hard to walk and eat at the same time while juggling two dipping cups and a handful of chicken poppers.
Rice meals are also available for lunch during the weekdays, and Golangco is planning to add small plates of pulutan food to go with their below zero beer.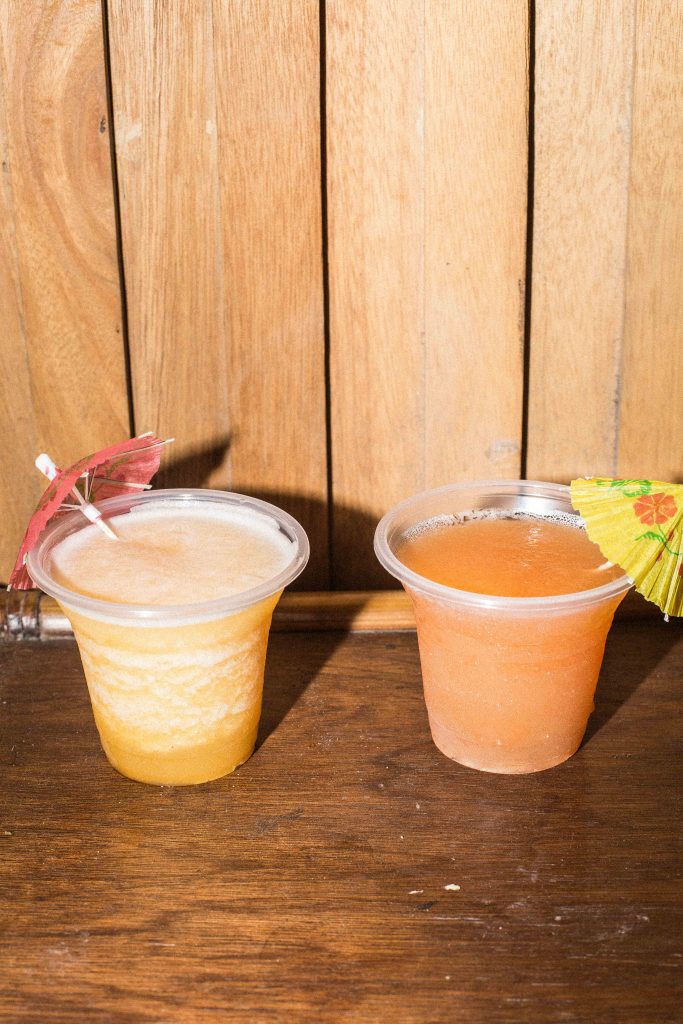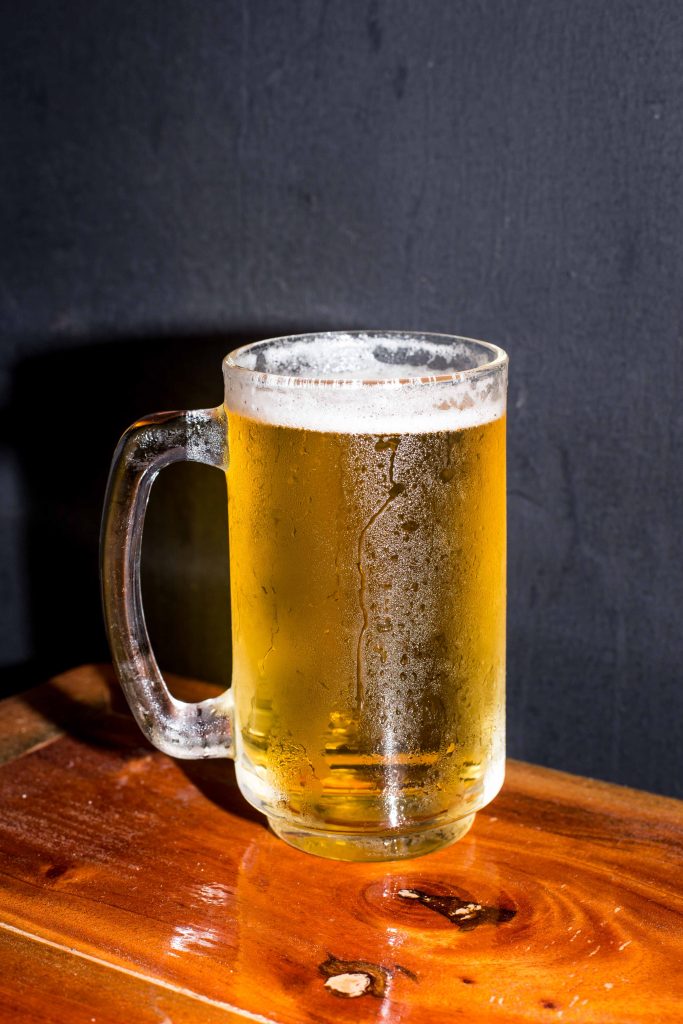 Another items worth staying for are their slushies, like the gin pomelo and piñacolada, the former inspired by Golangco's childhood trips to gas stations. And in keeping up with the Korean fried chicken and beer inspiration, they also offer a watermelon-soju slushie, a concoction made of fresh fruit juice, soju, ginger, and syrup.
The name of the shack itself, Sidechick, is also a conversation starter, one which Golangco himself was adamant at first to adopt.
"A friend of mine, suggested the name 'sidechick,' and I was like, 'maybe that's not a good idea. My girlfriend's parents might get mad,' but then we are actually on the side and we serve chicken so it kind of make sense," he said.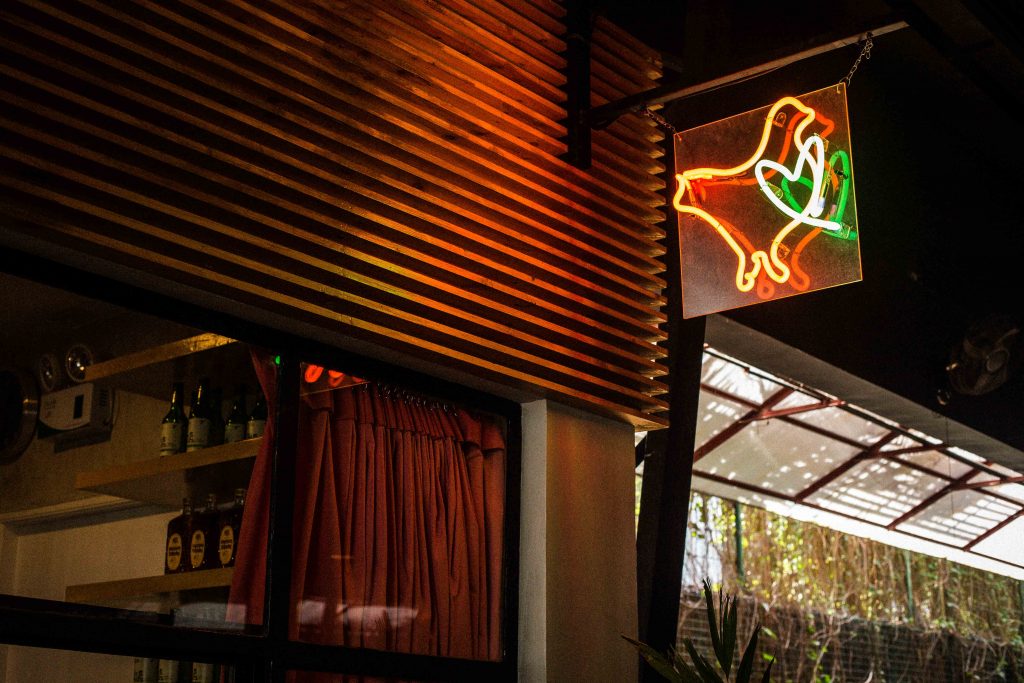 "People find it amusing because it's funny and provocative, and from a marketing standpoint, I thought it could work: a side chick, but a wholesome side chick, because its chicken. It's like your kabit is food," he continued.
Delivery is one angle Golangco is playing with, but only within a two-kilometer radius servicing offices and nearby residential spaces and villages.
"We are in close proximity to residentials and a lot of commercial establishments and I want it (Sidechick) to be a neighborhood spot," he said.
"Because it is a neighborhood, to a certain extent," he continued. "There are a lot of creative people here that I can relate to a lot more than somewhere where people are more financial and business-minded.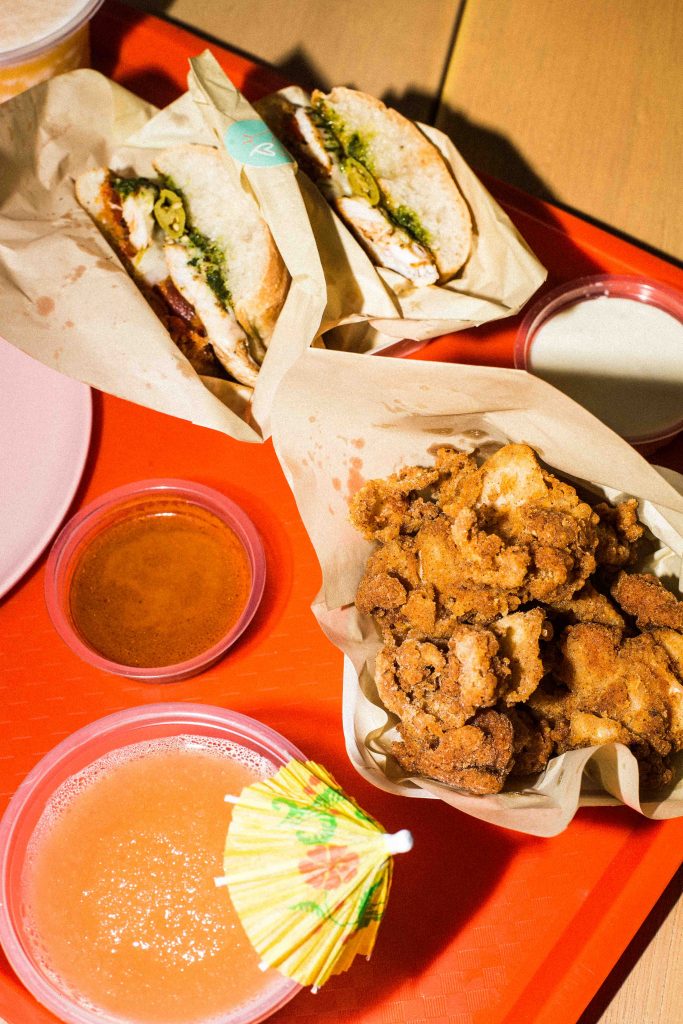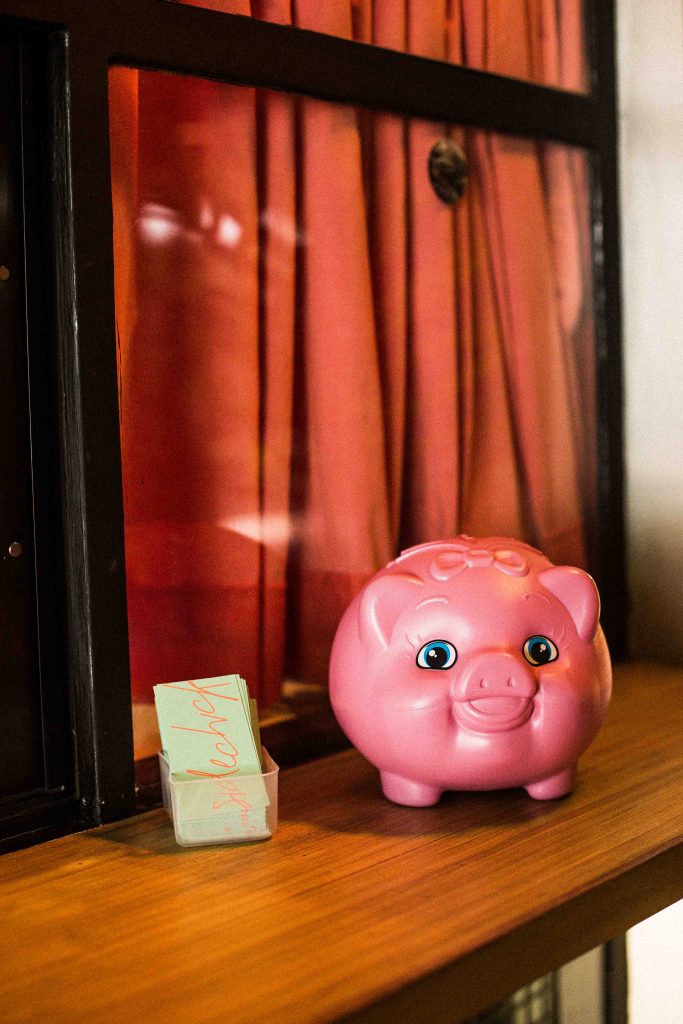 Sidechick currently works on a small menu but there are plans to add a few more easy to eat and affordable options for always-in-a-hurry diners.
Asked about what other dishes he wants to add to their offerings, Golangco said he always considers food that he would want himself. "Because if you're only thinking of what the guests want, you're gonna lose your concept. I just hope that what I like is what other people like."
Get more stories like this by subscribing to our weekly newsletter here.
Read more:
The Alley at Karrivin is born out of the Coson sisters' love for art
Artinformal just opened its second gallery in Makati
Panaderya Toyo's pan de sal is possibly the best you'll ever have
Writer: CHRISTIAN SAN JOSE
PHOTOGRAPHY DANICA CONDEZ